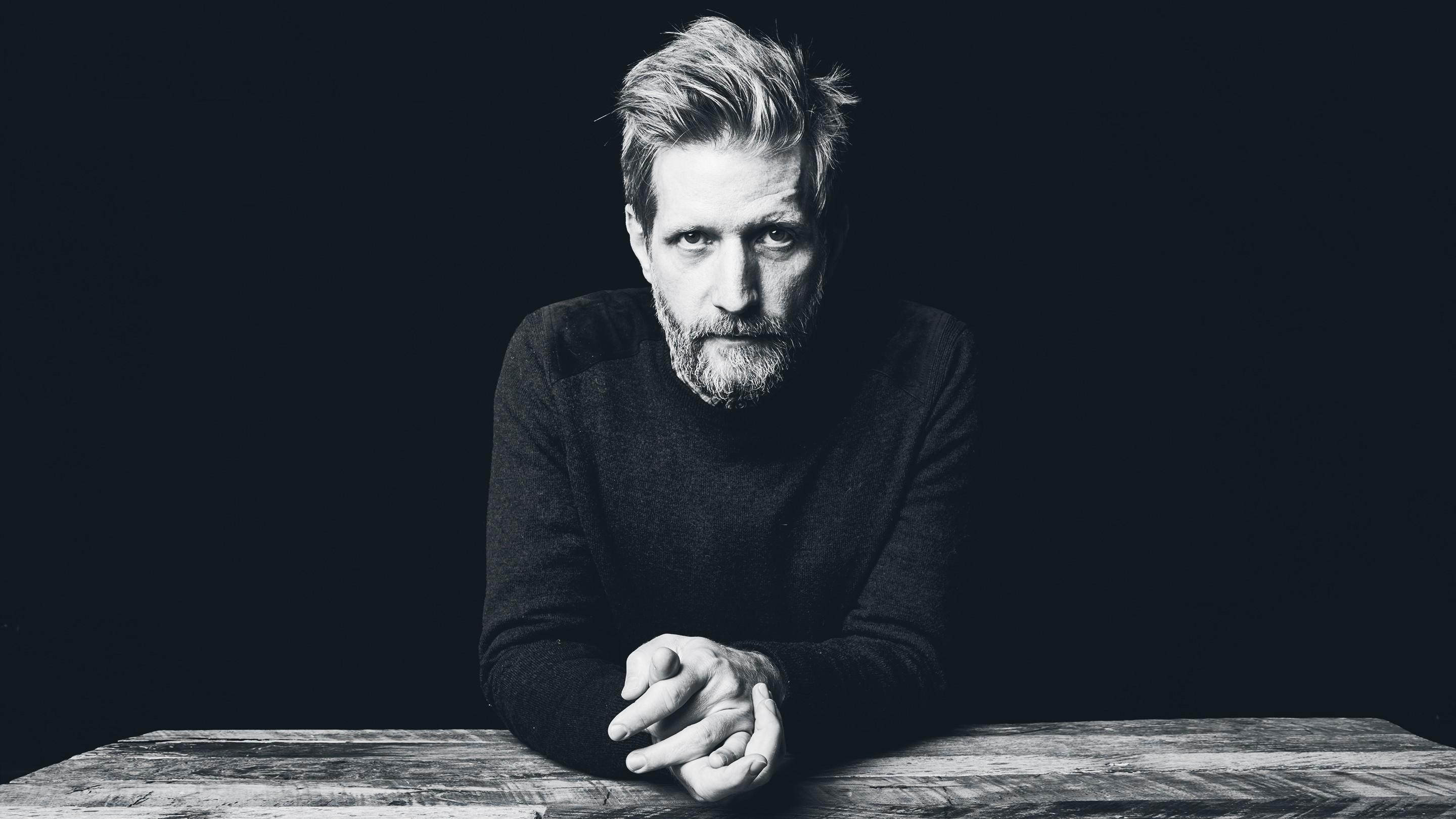 How 'Sweetbitter' Star Paul Sparks Became Prestige TV's Secret Weapon
Written by Daniel Barna

Published on

May 07, 2018
While you may not recognize Paul Sparks' name offhand, you've probably spent more time with him in the past few years than with some of your closest friends and family. The 46-year-old actor has starred in several of this decade's most binge-worthy shows—he was Christine's bullish boss on The Girlfriend Experience, the murder victim's creepy stepdad on The Night Of, Claire Underwood's sidepiece Tom Yates on House of Cards and cult leader David Koresh's righthand man on Waco.

Whereas some actors choose to live their lives in the public eye, which can prevent audiences from fully buying into their onscreen personas, Sparks has kept a decidedly low profile off-screen. That, and the uncanny way he inhabits a character's DNA, has helped him sneakily become Peak TV's secret weapon.

Sparks' preternatural ability to transform himself was never more apparent than in his breakthrough role as Mickey Doyle, the bumbling bootlegger in HBO's crime saga Boardwalk Empire. Sparks took what could have been a rote gangster cliché and reconstructed him into something wholly original. As Sparks tells it, show masterminds Terence Winter and Martin Scorsese were unaware of his decision to turn Doyle into a high-pitched, weaselly nitwit until he got into the audition room.

"That character in my mind was so out there on a limb, and I thought it was lovely and delicious and diabolical, but sometimes people aren't interested in people making those kinds of big choices," he recalls. "I'll always love Terry Winter and Martin Scorsese for having the courage to allow me to play up a character like that."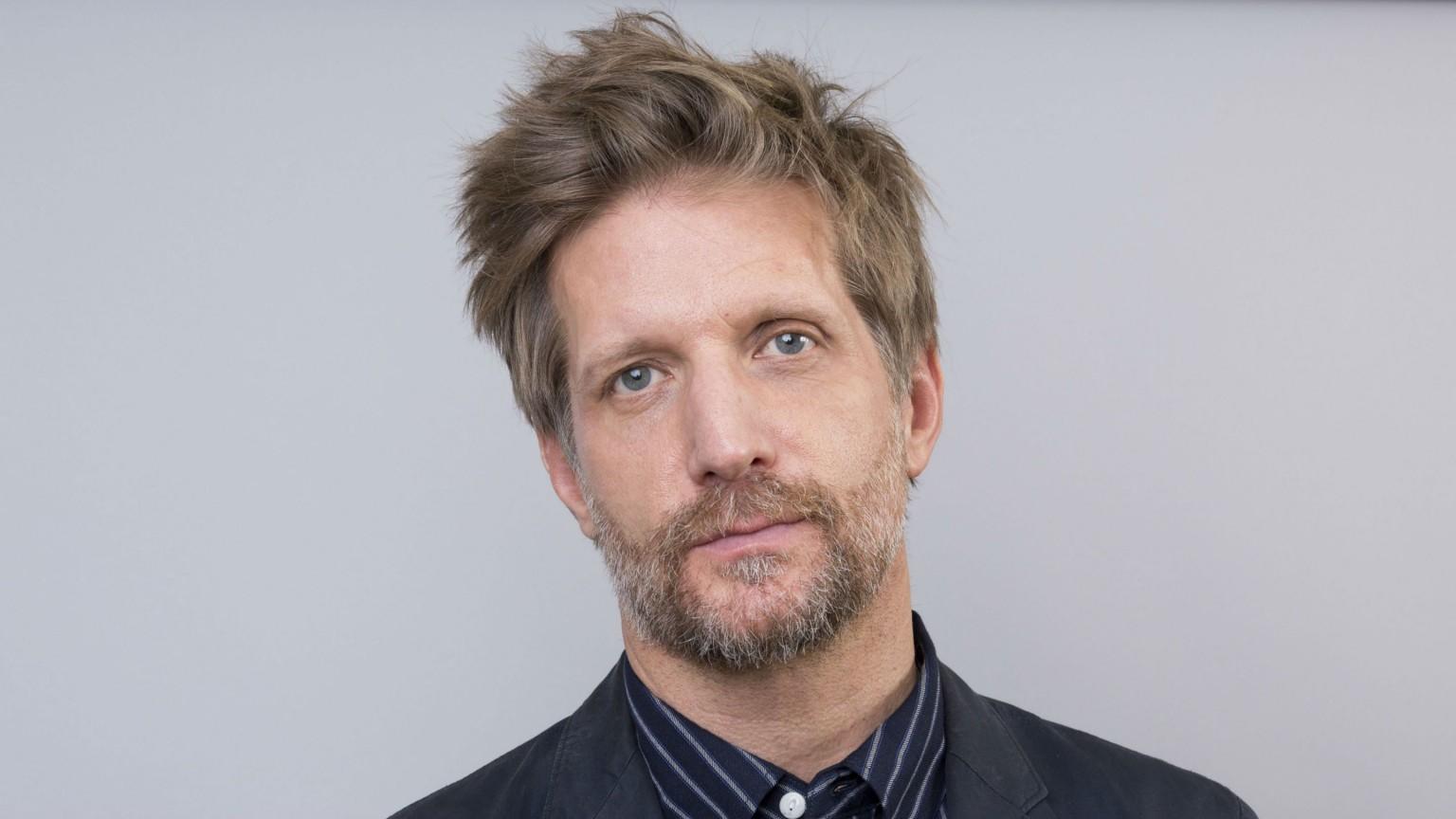 Sparks credits his recent hot streak to his ability to read a script and formulate his character from the ground up. "It's the one thing I'm better at than anything else," he says. "The words are so important—the syntax of the sentences, the way they talk about things and the things they choose to omit. The way they move, stand, the way the world has affected them. I love trying to solve those puzzles."

So when Starz sent him the script for a show called Sweetbitter, Sparks went to work. He first tasked himself with reading the eponymous book on which the show is based, Stephanie Danler's best-selling novel about the cutthroat world of New York fine dining as seen through the eyes of an innocent girl from the Midwest. Though Sparks plays the eccentric owner of a renowned Manhattan restaurant on the series that launches Sunday, May 6, he immediately identified with Danler's coming-of-age tale of a young neophyte who moves to New York with wide eyes and big dreams.

After studying chemistry at Oklahoma State in his freshman year, Sparks began acting in the school's theatre program at the behest of his high school drama teacher. A year later, Sparks was off to New York City to attend NYU's prestigious Tisch School of the Arts. "My experience was very much Tess' experience," he says of the show's protagonist, played by Ella Purnell. "I was very sort of ignorant of the ways of city life and all that was out there, and New York is the thermonuclear version of everything."

While he never worked in the restaurant world himself, Sparks still managed to find his way past the gilded gates of Manhattan's most eateries. "Those restaurants—Union Square Cafe, The Coffee Shop, Bluewater Grill, Gramercy Tavern—all those places, that was my neighborhood. I knew people at all of those places," he says. "I had a girlfriend that worked at one of those places, and I used to go there, and they were always really kind to me. I would sit at the bar, and they would pour me Bowmore Black and Johnnie Walker Blue and these 40 and 50-dollar bottles of scotch that I could have never have afforded."

If you look at my theatre beginning, I very much was despised by the New York Times—I was down in the basement of the theatre scene for a long time.

While Sparks' success has certainly felt swift, it wasn't immediate. Like many actors trying to make it in New York, he found a home in the city's robust theater community. And despite living hand-to-mouth, as most young artists do, Sparks remembers those days fondly, particularly his first real introduction to the very specific kind of possibility that courses through the city's veins. "I went to work for a guy who was a photographer on Great Jones St., and his girlfriend was also a creative at big magazines, so they were very in the know," he explains. "They were New Yorkers. They bought me a pair of leather pants, which were outside the realm of what I thought was possible. I remember just being with them and enjoying New York City. They showed me so much of what it was. That sort of experience showed me that making it here was possible."

Even when Sparks started landing key parts in off-Broadway plays like Take Me Out and Bug, alongside Michael Shannon—whom he now considers his closest friend—his peculiar alchemy took some getting used to. "I've been in plenty of failures. If you look at my theatre beginning, I very much was despised by the New York Times—I was down in the basement of the theatre scene for a long time." But even when the walls were closing in, Sparks managed to summon a steely resilience that non-actors might characterize as delusion. Sparks certainly does. "I think you have to be a little bit deluded to really make it here," he says. "If you struggle when you first come, which I did for 15 years, there has to be a delusion that's healthy. You can't really think about it too hard."

Nearly two decades later, Sparks finds himself in that rarified space where he's had enough commercial success and critical acclaim that the job offers mostly come to him. But don't think he's lost that wide-eyed wonder that he brought with him all those years ago. "I've been here almost 25 years, and I've seen quite a bit of New York, and I've been in some pretty fancy places," he says. "But occasionally, I still walk into a place that is so far out of my league that I'm still shocked. There are always pockets of [it] that never cease to amaze."