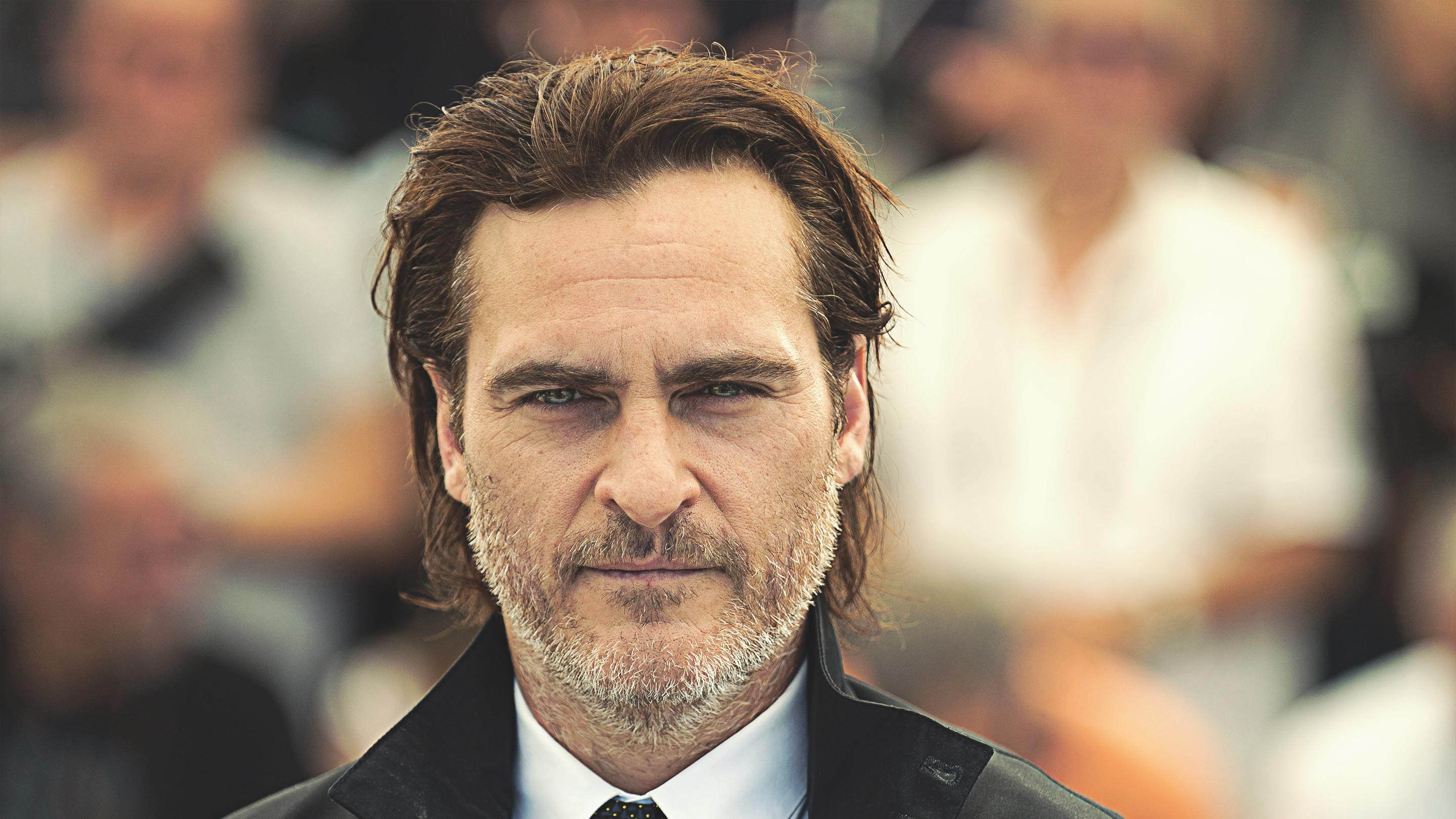 Joaquin Phoenix and the Allure of the Joker
Written by Daniel Barna

Published on

February 10, 2018
When Warner Bros. announced that Todd Phillips would be helming a Joker origin story separate from the DC Extended Universe, the director was quick to name Joaquin Phoenix as his top choice to play Gotham's Clown Prince of Crime. After early rumors that Leonardo DiCaprio was circling the role never materialized, Variety is reporting that Phoenix is officially the frontrunner.
That the notoriously picky Phoenix is even considering lending his considerable skills to a mainstream blockbuster speaks to the unique nature of the role. Ever since Heath Ledger delivered one of the most exhilarating performances ever as the Joker in
The Dark Knight
—and picked up a posthumous Oscar for his efforts—the chance to play Batman's most famous foe has become both coveted and daunting for Hollywood's top tier of leading men. Why daunting? Because the mere suggestion that someone could live up to, let alone surpass, Ledger's performance might get you killed in some circles. Just ask Jared Leto, who took some major lumps for his over-the-top, glammed-up take on the Joker in
Suicide Squad
. The lengths to which Ledger went to get into the character's deranged mindset have become almost mythical, and Leto's need to top Ledger's commitment to the role was apparent. He regularly bragged about pranking his co-stars onset, where he reportedly stayed in character in between takes. Leto himself admitted he was "terrified" to step fill Ledger's shoes, and it showed.

But Phoenix has far less to prove than Leto did. While Leto was coming off his Oscar-winning performance in Dallas Buyers Club and just settling into his new role as an in-demand actor, Phoenix has already established himself as one of the industry's most compelling and sought-after performers. His Oscar nomination for Walk the Line came all the way back in 2005, which was followed by an incredible run of films including The Master, Her and Inherent Vice. If anyone seems equipped to step out of Ledger's towering shadow and make the Joker his own, it's Phoenix.
The question now becomes why an actor like Phoenix, who prefers working on offbeat material with high-minded auteurs like Spike Jonze and Paul Thomas Anderson, would collaborate with someone like Phillips on a big-budget movie with comic book roots. Despite his box-office success, Phillips is still best known for directing raunch-coms like Old School and The Hangover. The real allure for Phoenix is a chance to play one of the most iconic characters in film history.
It certainly helps that unlike most actors who commit to a role in a comic book movie, Phoenix will like be one and done. The project is rumored to be a stand-alone look at the Joker's rise through Gotham's criminal underbelly and will not be a part of DC's growing expanded universe. It helps that Martin Scorsese is on board as an executive producer, which gives added weight to the rumors that the film will be a gangster tale set in the '80s and built in the mold of Scorsese crime classics like Mean Streets and Taxi Driver.
It will also give Phoenix his first real opportunity to flex as a villain since Gladiator. While most comic book villains have a tendency to be flat, the Joker is the ultimate antagonist: unpredictable, damaged, funny, ingenious and insane. It's why an actor of Jack Nicholson's stature played him in Tim Burton's Batman and why Ledger became the first ever actor to win an Oscar for a performance in a superhero movie. If anyone can continue that legacy, it's Phoenix.