It was a question that came in the form of an email leading up to my chat with Josh Groban, the celebrated multi-hyphenate who's fast becoming just as known for his acting roles as his lush singing career. "I know you might not be thrilled about this," my editor wrote me. "But since we're Playboy, I think we should ask him something about the rumors that he's well-endowed, just as a fun thing to see what he says, since people like Jon Hamm have addressed similar rumors about themselves in the past." How does one bring up the size of one's, uh, package to a singer who, by all accounts, exudes class and whose fans consist of, well, moms? Like any noble writer, the fact it was my editor who was wondering provided a worthy scapegoat.

"You tell your editor that he's a saucy, saucy man," Groban replies with a laugh. "I blissfully plead the fifth on that one. As far as rumors go, it's not a bad one to have, but I plead the fifth. And by the way, I feel like if this were
Playgirl
, maybe that'd be the question to ask." With that out of the way (phew!) and the conversation shifting to the songs he's covered, including the Simon and Garfunkel classic "Bridge Over Troubled Water" from his new album
Bridges
, Groban brought up the subject again. "I know your editor is like, 'Please tell me he said [he loves covering] '
Big Dick Energy
.'"
The tabloids' favorite rock on Jessica Simpson, Jennifer Aniston and why the best sex happens alone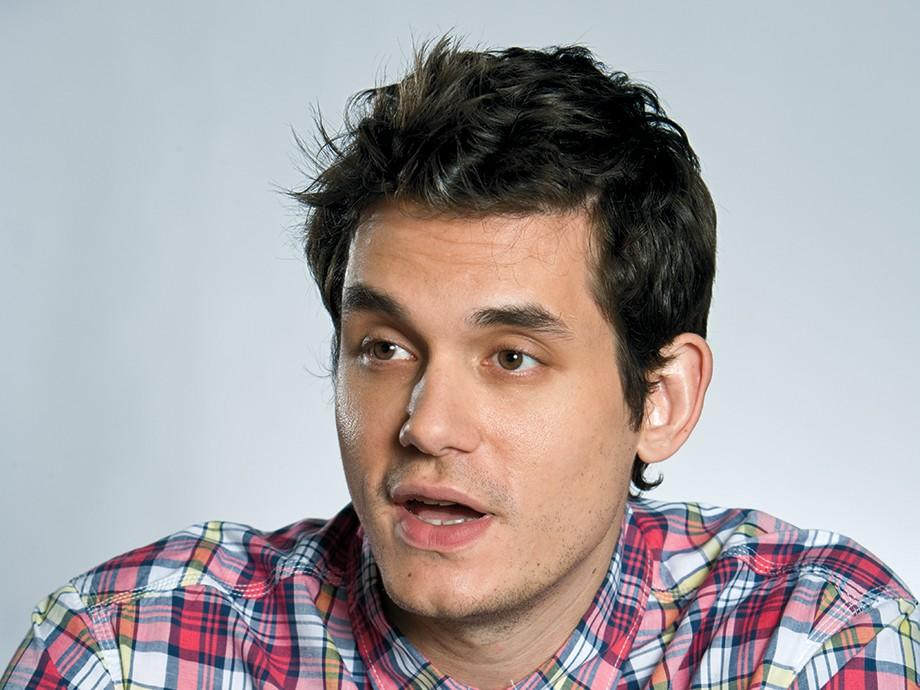 And therein lies the beauty of Josh Groban: In one breath, talking about one of the most touching songs in the American musical canon, while also happily going along with the
joke about the size
of his own Groban. Perhaps it's that quality, the innate ability to tow a very delicate line between the classy and the zany, that enticed
Monk
creator Andy Breckman to offer him what would become the newest chapter of an eclectic acting career that's included memorable turns on shows like
The Office
. "I wasn't looking for an acting role because I had just come off Broadway, which was such a satisfying experience for me in every possible way," Groban says. He's talking about his well-received turn in
War and Peace
musical adaptation
Natasha, Pierre & The Great Comet of 1812
, which scored him a Tony nomination. "I got a letter from Andy that fell out of the sky. He had this script and said he'd love to take me out for pancakes to talk about it."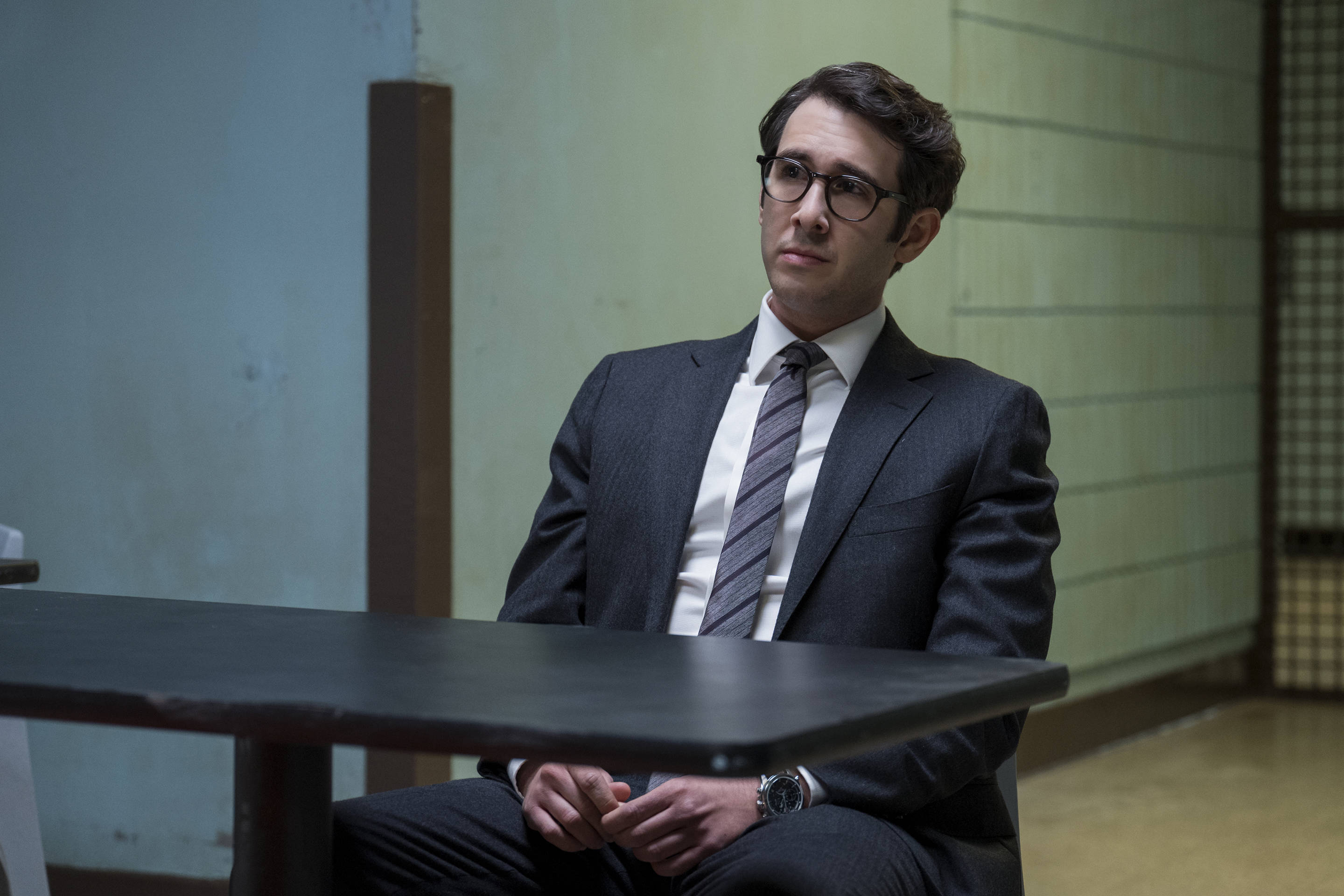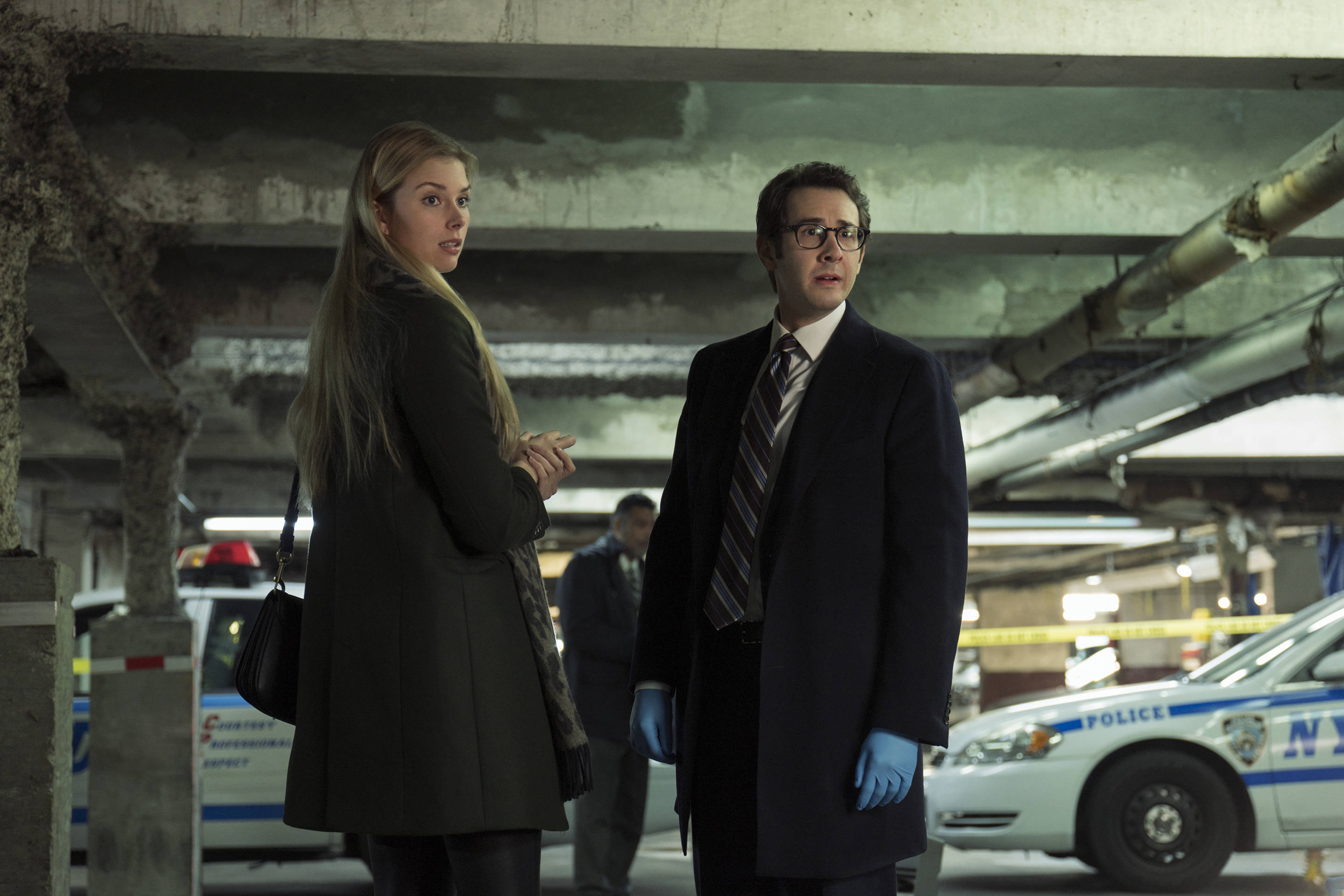 That pancake breakfast turned into the new Netflix series
The Good Cop
. Best described as a cross between the procedural mysteries of
Law and Order
and
silly humor of
The Big Bang Theory
, the show follows the exploits of a buttoned-up police officer (Groban) who solves crimes with his disgraced former-cop dad played by Tony Danza, the latest role for the veteran actor who previously played brash, lovable types in sitcom staples
Taxi
and
Who's the Boss
. "When I read the pilot script, I loved it. I was talking to my manager about how this door doesn't always swing open." Shot on location around New York City during last year's frigid winter, the show, like its star, tows a fine line: In one scene, a hapless victim is shown blood dripping and lifeless, and the next, a gag features Danza swooning over a younger woman, much to the embarrassment of his son. "Andy knew it sounded like a strange thing on paper, pairing me and Tony, and making it a cop show. But he felt like there was a chemistry that could work, and he was right."
The Good Cop
's story lines are easy to follow, yet edgy enough for the adult viewers in Groban's demo: i.e., older. That target audience is one Groban has cultivated since legendary producer David Foster plucked him from youthful obscurity and turned him into a rare modern-day crooner. "I was thrown into this huge, very heady world as a teenager," Groban explains of his big break, a now-legendary story when a young Groban filled in for Andrea Bocelli during a Grammy rehearsal and delivered a performance that would essentially launch his career. "I found myself really kind of a different type of audience than who I was at that time," he says, reflecting back on the origin of his career. "I was a 17-year-old kid, but definitely singing for an older audience. It wasn't a bad thing, but it added the pressure, because I didn't get to goof up, be stupid or make mistakes. I had to maintain a certain level because I had an audience who was more intelligent and got used to a certain sound from me."
In a scenario like a party or date, I'm quite nervous. Singing is a very vulnerable thing for me. I've never showed off with it.

Despite his charmed ascendance, it was a dream scenario Groban says he couldn't totally enjoy at the time. "There were three or four years at the beginning of my career when I was doing my best to maintain that standard, but inside, I was so anxious and really not stopping to smell the roses as much as I should have," he explains. "If I were to go back to talk to that kid, I'd say, 'Man, just enjoy this.' I look back at [the 2003 hit] 'You Raise Me Up' and am able to enjoy its success and what it means now, 10 times more than back then. It was just a lot for young kid."

That's not to say Groban is living a stress-free life today. Despite having an impressive weapon in the form of his distinctive voice, has he ever sung to a date? "Absolutely not. I can think of nothing more embarrassing." What about being the life of a party and getting behind the piano? "It makes me want to crawl into a hole. I get more nervous about rhythmic clapping to go play a piano in the corner than I do playing Madison Square Garden." It's an aversion Groban credits to "major social anxiety. When I'm on stage, I can control what's happening up there. I'm ready to go, I've invited people into my world and we're going to put on a kickass show. In a scenario like a party or date, I'm quite nervous. Singing is a very vulnerable thing for me. I've never showed off with it."

So if you're ever at a party with Josh Groban, don't even think about asking him to belt out songs from
Bridge
s, his eighth studio album that features both original tunes and covers, and boasts guest stars including the aforementioned Bocelli (a duet Groban says was 20 years in the making), along with Sugarland's Jennifer Nettles and the equally tender crooner Sarah McLachlan. "I was demoing tons and tons of songs for just a few ideas that make the cut," says Groban, whose paramount concern is how a song would later sound in front of an audience. "It's the driving force behind everything I do. When I'm in the studio, I think, How is this going to be live? Anytime I get to express myself creatively in front of a crowd in a theater, and they clap to tell you they like it in real time, that's a really wonderful thing."
Fortunately for Groban, with
The Good Cop
available to binge, and
Bridges
out into the world, he'll have the opportunity for that very audience interaction while on a nationwide tour with Idina Menzel—an invitation to which he's kindly extended to my editor. "I'll wear
some tight pants
, and he can answer his own question."