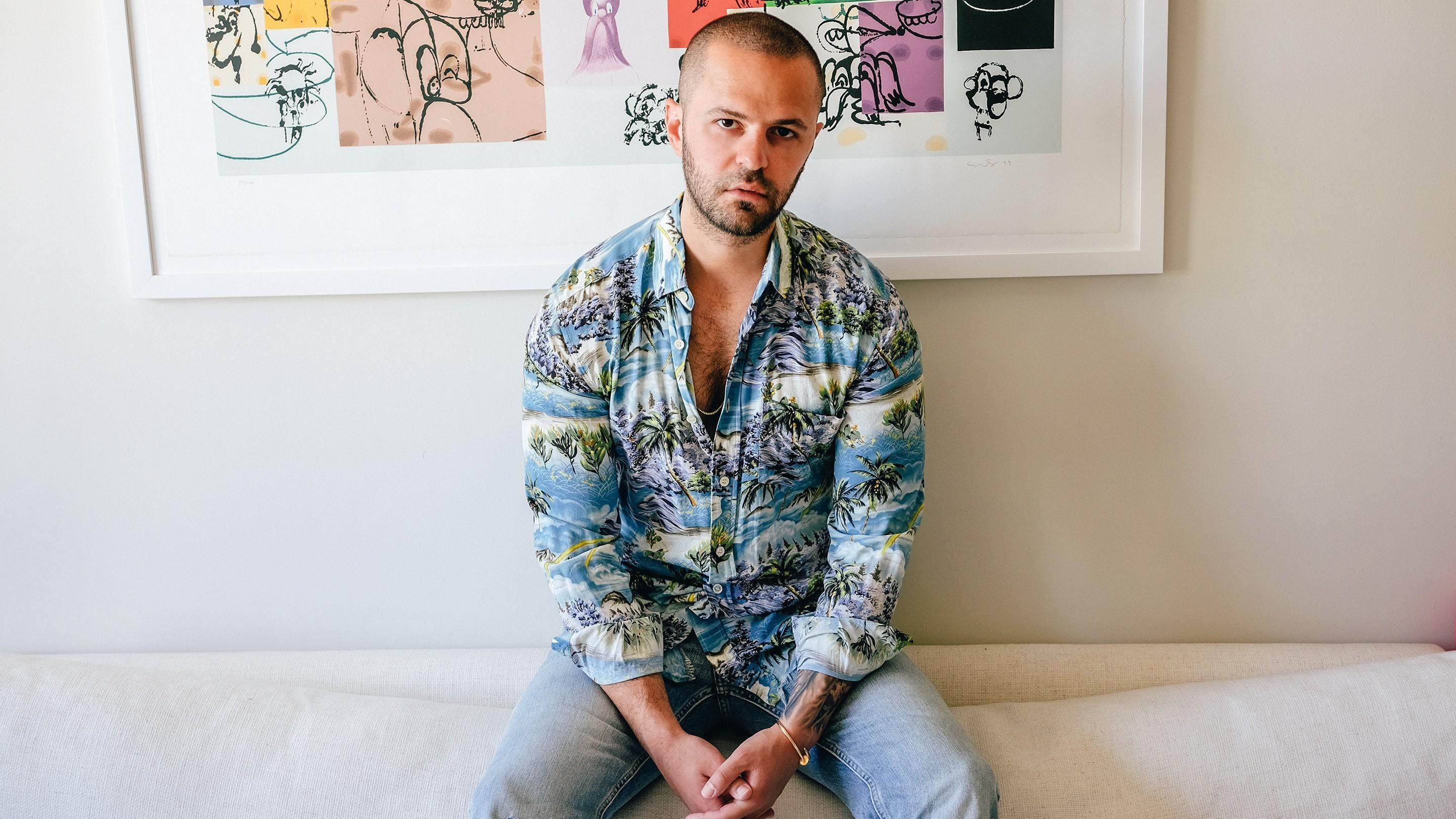 Streetwear is Serious Business for Justin Reed
Written by Tyler Watamanuk
Photography by Tyler Watamanuk

Published on

May 11, 2018
Less than a year ago, Justin Reed (born Justin Reed Bizanos) was living in Bushwick, a rapidly developing Brooklyn neighborhood known as the stomping grounds of twenty-somethings still waiting for big breaks. The borough is only five miles and a train ride away from New York City, but feels far removed from the metropolitan hustle that reverberates from Canal Street to Central Park.

Today, Reed has transitioned to downtown Manhattan and lives just a short walk away from the luxurious Soho boutiques that indirectly offered him the goods to turn his side hustle into a fledgling small business. He's a
professional streetwear reseller
, a career path that seemed far-fetched five years ago, but with the profile of sneakers and streetwear rising with each passing season, his story is one that is suddenly becoming more and more common.
"I didn't know if I could do this reselling thing full-time," says Reed, a 30-year-old who has amassed a global following of customers and onlookers alike that all follow his Instagram and eBay accounts with hawk-like precision. "It was definitely scary when it came to finally taking that leap. You have to jump in with two feet and go for it, especially if you feel in your gut that this is what you want to do." And luckily for Reed, he couldn't have picked a better time to take that leap into full-time reselling.
The streetwear and sneaker world was once deemed "too niche" by the fashion industry at large, but the tide has certainly turned. Bolstered by the rise of high profile collaborations, street style photography, and newfound celebrity interest, streetwear is now officially big business. This explosion in popularity has meant more eyes, more clicks, more fit pics—and most importantly, more money—across the entire industry. It's also meant an uptick of resellers, which is either a good or bad thing, depending on who you ask.
Just last year, the crown jewel of streetwear brands,
Supreme
(who also happens to be a Playboy collaborator), was valued as a billion-dollar company and landed a reported 500 million dollar investment from the Carlyle Group. This February,
GOAT
, an app that sells rare sneakers, merged with
Flight Club
, a New York-based sneaker shop, on the backdrop of a 60 million dollars outside investment.
Grailed
, a booming menswear resale startup, has raised millions in venture capital since it first made its debut. Even the industry-favorite streetwear blog
Highsnobiety
secured 8.5 million dollars from a firm that had previously invested in Spotify. While millions of dollars are being thrown around at companies, many resellers like Reed haven't seen a cent of that cash—but the good ones have been able to leverage streetwear's newfound popularity to make their income jump from spare spending cash to a cushy salary.
You have to jump in with two feet and go for it, especially if you feel in your gut that this is what you want to do.







Before Instagram, reselling took place on fashion and sneaker forums with faceless avatars and obfuscated usernames. In an era of social media and personal branding, resellers have been thrust into the spotlight—and the savvy ones know the value of curating a strong online presence. Reed's own feed embodies the hype and pizazz that everyone expects of a modern-day hustler. His Instagram is a steady stream of shots from around New York, photos at upscale restaurants, candids of his model-esque girlfriend, and stylized images of hyped-up streetwear. One post might be a photo of 50 pairs of the impossible-to-get
Nike x Off-White c/o Virgil Abloh
sneakers and the next could be a risqué shot of his girlfriend posing in their apartment. His feed projects the fantasy that many young streetwear-obsessed men pine for: the money, the clothes, the girl. But don't let his eye-catching lifestyle fool you, Reed's mind never wanders too far from his reselling business.
"Posting these so-called 'flex' pictures isn't really my thing, but sometimes you have to play the game," says Reed. "I post that stuff just to get more awareness. I want more followers, which turns into more sales and more clients." And his approach seems to be working. On any given month, Reed says he can sell around 50,000 dollars worth of high-end streetwear and 40,000 dollars worth of sneakers. Last year alone, he cleared well over one million dollars in sales between all the clothing, sneakers, art and accessories he offers to customers and shops located all around the globe.
So, how exactly did Reed get here? He grew up in Staten Island, New York and never really saw himself working within the world of fashion, even though it has been an interest of his since he was a teenager. When he graduated high school, where he says he dabbled in reselling sneakers but "nothing too crazy," Reed majored in finance and then landed a job in office sales—all while dreaming working a more creative pursuit closer to the hustle of the Big Apple. "I knew I liked fashion and sneakers, but I didn't know where to start or how to even begin with this stuff," says Reed. He recalls applying to job after job at Barneys New York, hoping he'd be able to break into the world of fashion with a retail career. He never heard anything back. "All of these jobs want you to have some type of exact experience prior so it was definitely frustrating," says Reed. "But then I got into reselling and had my first big sale."
That first big sale was a Bottega Veneta boot that Kanye West was constantly wearing at the time. Reed wanted a pair for himself, but when the outlet store didn't have his size he bought it anyways, for 300 dollars. He remembered seeing the boot selling for 1,200 dollars on eBay and figured he could make some extra cash. He told the salesperson to call him if the store ever got more stock of that boot; one week later he got a call and before he knew it, he was buying five or ten pairs at a time and finally making some real money from his new fashion-adjacent pursuit. Fast forward a couple years later and Reed's average day now sounds like an episode of HBO's beloved-but-short-lived streetwear-inspired series
How to Make It in America
. He's running around the city picking up new product, meeting with various clients, shipping out orders, and then usually stopping by some industry event. Even after a hectic, action-packed day, Reed still says he looks forward to coming home so he can browse various websites in hopes of finding rare items (a.k.a. grails) that he can buy and flip.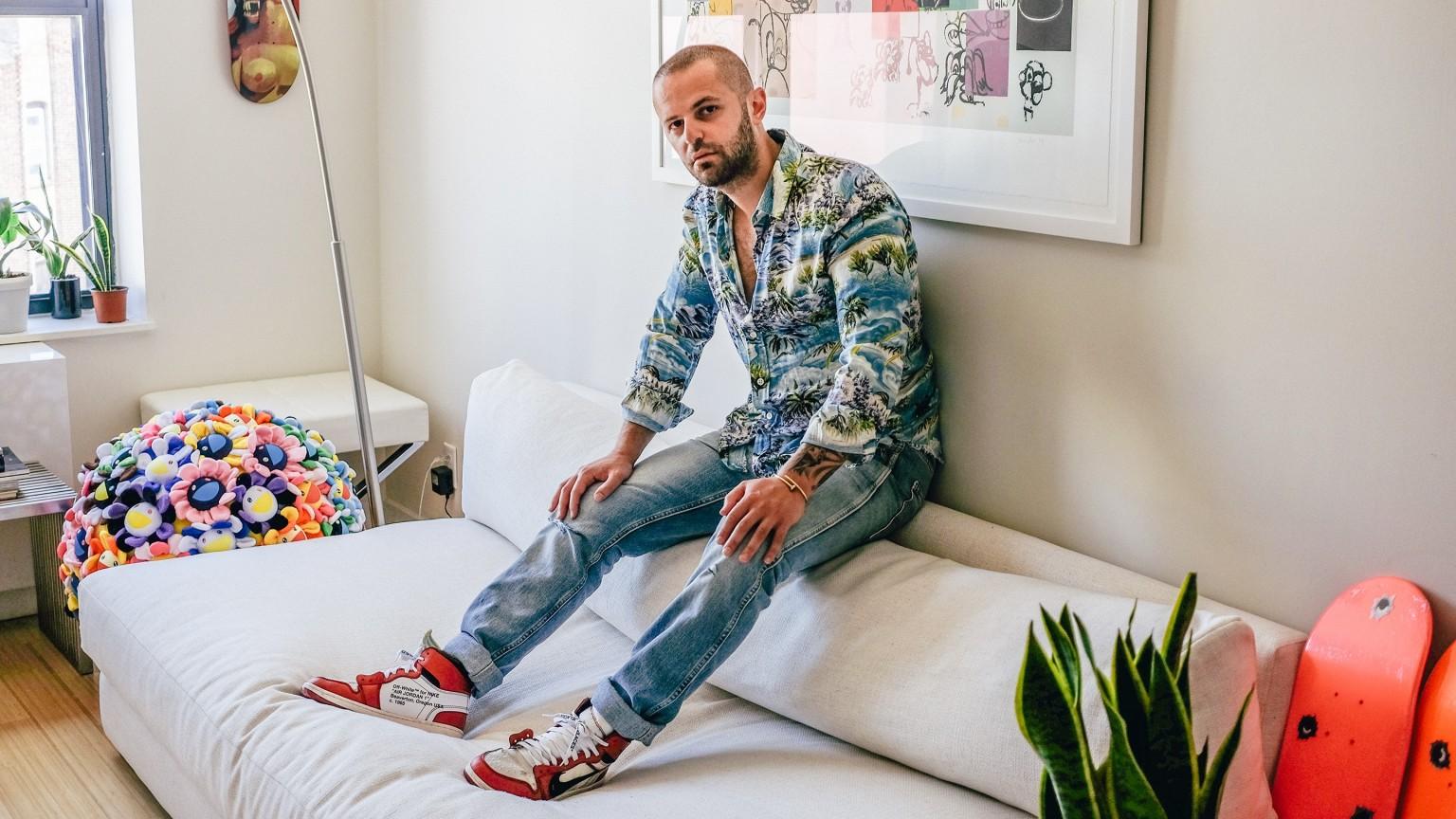 While plenty of resellers focus on one specific brand like Supreme or Nike, Reed opts for a mélange of streetwear and sneakers. High profile items like rare Nikes or weekly Supreme collections usually means a maze of bots and hackers that can scoop up products within seconds. Competing against all of that can be a full-time job in of itself, so Reed will dip into a variety of different categories: high-end streetwear, vintage T-shirts, limited-edition merch, and of course, ultra-hyped sneakers. (That's not to say he doesn't resell Supreme or Nike, though.) In addition to a global base of online customers, he also works directly with a number of shops in New York like Flight Club and
Stadium Goods
.
In the years since he started reselling, Reed has gone on to establish a stellar reputation, amass a large line of credit, and has made enough money so that he finally has deep enough pockets for big-ticket purchases. Without the capital to scoop up high volumes of product, most new resellers will have a frustrating time trying to churn the type life-changing profits everyone lusts after. For example, Reed can afford to pay a premium on items, which is a luxury that most up-and-comers simply don't have. (He essentially buys from resellers, and then resells on top of that.) He studies the aftermarket price points like the stock market and knows exactly what margins he needs to still make his profit. Sure, the margins are slimmer this way—sometimes he's only making 100-200 dollars per sale—but on a bundle of about 50 sneakers that might have cost him around 50,000 dollars to acquire, that volume will still make for a pretty nice payday. It's daunting to have to go that deep in the red, he says, but at this point, his nerves can handle it.
Between the five-figure purchases and his loyal following, Reed has worked his way into the big leagues of the game that is reselling. He's just launched a new consignment website in the upcoming weeks and a quick scroll of his current eBay inventory reads like the Sotheby's of streetwear: a set of prints by the artist
KAWS
is priced at 60,000 dollars; an archival Raf Simons bomber jacket is listed at 50,000 dollars; a pair of ultra-rare Adidas x Chanel sneakers for 10,000 dollars. As Reed looks towards his future, he's hoping to open an appointment-only studio for shoppers and to start to focus more on selling more art. "I'd love to be an art dealer one day," he says, off the cuff in a way that makes it seem like his own ambition has a way for speaking for the rest of him.
The current shape of streetwear is nearly unrecognizable from decades past, but the ambition and hustle like Reed's has never left. Regardless of how fashion trends change year-over-year, or how much outsider cash is thrown at the industry, the drive and passion that embodies streetwear culture will never dwindle. And whether you them or hate them, no one embodies that "make it happen" mentality more so than resellers. Reselling has a lower barrier for entry than most other industry jobs: no fashion degree, insider connection or fancy internship is required—anyone with an entrepreneurial spirit, some starter cash, and a stomach for risk can give it a try.
As streetwear and sneaker culture has swelled and rippled with changes over the past few years, professional and amateur resellers alike have all held on. And even in this time of unprecedented change, the resale game is reminder that the American dream can be still achieved through streetwear—just as long as you're willing to hustle for it.