Karl Lagerfeld was an icon hellbent on outliving us all. Over the course of a career that spanned six decades, the German fashion designer—known best for the 35 years he spent as Chanel's creative director—shaped several generations' perception of what unparalleled luxury and fantasy looked like. He died this morning in Paris at the age of 85.

The news of his passing came as a shock to the fashion cognoscenti, who had come to see Lagerfeld as one of the world's few invincible figures. (Queen Elizabeth II may be the only other surviving person in that realm.) In reputation, he was peerless: a designer so dedicated to the luxury of his craft and the development of his vision that he apparently refused to stop working, right up until illness stopped him from appearing at the brand's Haute Couture show earlier this year. As he reached his 80s, an age by which most of his associates and confreres decided to fade into retirement, making way for fresher faces, Lagerfeld remained unshakeable. He was an idol to many who came and went while he held the fort at Chanel. Between that staple house, the Italian fur and leather brand Fendi and his own eponymous venture, he was working on some 14 collections a year until his death. Nothing, it seemed, could stop him.
Born in the German city of Hamburg in 1935, Lagerfeld was the second child of a quintessentially middle-class Catholic family. Having escaped the city to the north of Germany during World War II, the time he spent with his mother, astute in nature, became the most potent influence throughout his childhood. She was a former lingerie saleswoman, and imparted an air of classiness that stuck. After boarding school, he left Germany
for Paris
where he completed his education at the esteemed Lycée Montaigne, before slipping into a fashion scene shaped by the likes of his first industry boss Pierre Balmain, along with Cristobal Balenciaga and, of course, Ms. Coco Chanel.
His chalk white ponytail and impenetrably dark sunglasses were his iconic trademark, but fantasy and reinvention were the key ideas at the core of Lagerfeld's vision as a designer

His chalk white ponytail and impenetrably dark sunglasses were his iconic trademark, but fantasy and reinvention were the key ideas at the core of Lagerfeld's vision as a designer. While his peers are credited as revolutionaries— famed for birthing trends that travelled horizontally throughout the industry before trickling down into the hands of everyday fashion consumers'Lagerfeld always remained somewhat loyal to the DNA of the brand he was enlisted to take creative control. He studied Chanel's fashion history—the tweed suiting (as worn by
Jackie Kennedy
), chain-handle quilted handbags adorned with the interlocking "C" logo, silk dresses and extravagant accessories—and reappropriated it with his own spin (in a way, he says, "[Coco] would have hated") for his Ready-to-Wear collections, time and time again.
They were presented against lustrous backdrops every season, solidifying Lagerfeld's position as a purveyor of something not of this world; taking his collections everywhere from the cowboy haunts of Dallas (Chanel Metiers d'Art 2013) to, most commonly, the glass-roofed Grand Palais in Paris. The concept of a bare runway was alien to this man. He dreamt up mad-hatter sets: showcasing collections in Chanel-branded airport terminals, in the shadows of 9-feet-tall icebergs imported to Paris from Scandinavia, and in space stations complete with gigantic rockets that appeared to ascend through the Grand Palais' shattering ceiling.
In the mid 2010s, as the vast majority of the fashion industry started to succumb to the lure of luxury streetwear and athleisure, Lagerfeld eschewed it completely. "Sweatpants are a sign of defeat," he famously said, "You lost control of your life, so you bought some sweatpants." He refuted the idea of a legacy brand creating garments that could be owned by the masses. To this day, a Chanel item remains an instantly recognizable and unparalleled symbol of luxury; the house has Karl Lagerfeld to thank for that.
The music world lost its queen but there's still much left to unearth about this legendary icon.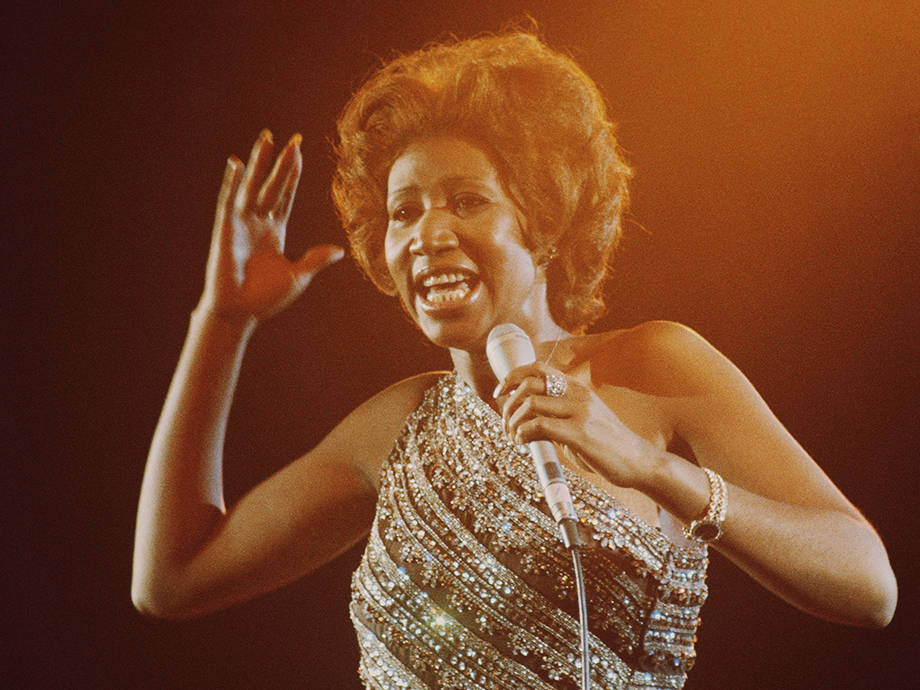 His rebellious way—and possibly, the way he was idolized—also led Lagerfeld to make some choice comments over the course of his career. Just last year, in an interview with the fashion title
Numero
, Lagerfeld expressed his disdain for Harvey Weinstein and the #MeToo movement in the same conversation. He had a checkered history with struggling to diversify his casting. He made sizeist and anti-immigrant comments in the past, and came under fire from PETA (who distastefully labeled him their 'lifelong nemesis' in a press release today) for his use of fur. For all of his ingenuity, he struggled to navigate the modern world of fashion respectfully; he quelled every controversy by refusing to readdress the past in public. His sumptuous designs and unwavering work ethic—paired with the argument of him being, you know, a pensioner— allowed fashion's influential communicators to look beyond his problematic behavior well into his final years.
And still, the death of Karl Lagerfeld signals the end of a matchless fashion era. He was, for many, the one who harnessed an fickle industry to what felt important: a gatekeeper and commentator who had the unwavering desire to both embrace tradition and revoke the possibility of the industry falling into a lazy, solely commodified space. In his hands, clothes became part of a grandiose spectacle that permeated the
pop cultural conversation
. "I've always known that I was made to live this way," the man himself once wrote, "that I would be this sort of legend."
The word "legend"is thrown around far too liberally nowadays, but Karl Lagerfeld, deservedly, lived and embraced that identity for decades. Fashion will forever be indebted to him.