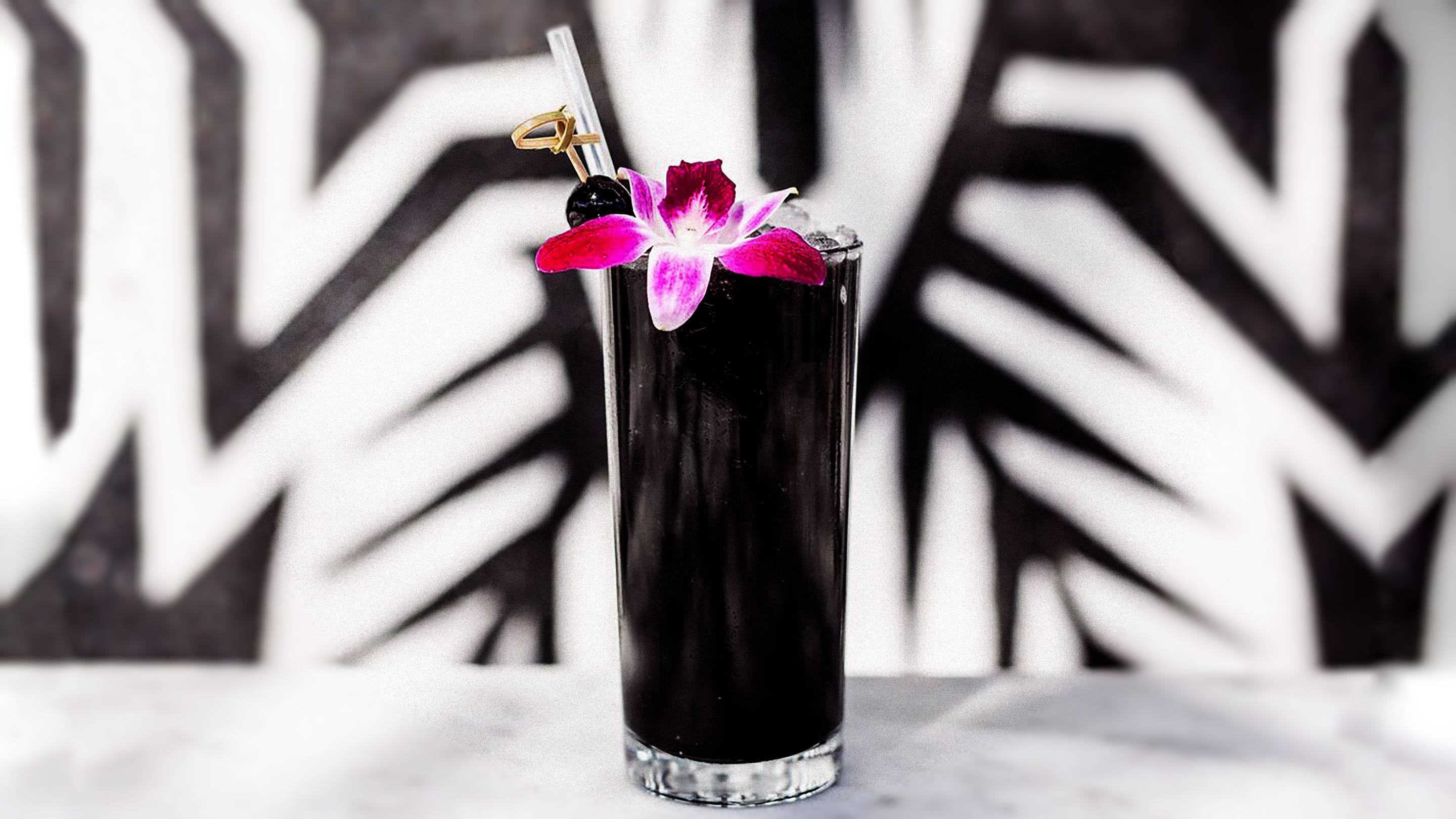 Keep It Spooky and Boozy With Charcoal-Infused Cocktails
Written by Beth Demmon

Published on

October 30, 2018
The bartenders at KINDRED, a heavy metal-themed vegan restaurant in San Diego, CA, are just as likely to be found brandishing blowtorches at garnishes as they are painstakingly arranging flower petals atop neon-hued tropical concoctions. Today, it's increasingly common for appearances to eclipse taste in order to achieve that perfect picture to cherish forever—or at least until your Instagram story expires.

With every visual trend comes its share of purist naysayers—how dare a brewer add glitter to beer? Few, however, have been as controversial in the food and drink industry as activated charcoal. Charcoal, at its essence, is simply a form of carbon that's been treated (often with heat) to increase its binding ability. And while holistic
health foodies
tout activated charcoal's potential "detoxifying" abilities, these claims may not be as scientifically founded.

"Drinking charcoal cocktails does not negate the negative effects of alcohol," says Dr. Elizabeth Trattner, A.P. "New and exciting ingredients—especially in cuisine—are intriguing, but detoxing from behind the bar is not the best place to start. Dr. Niket Sonpa, a New York-based internist specializing in gastroenterology, concurs. "There is no current evidence to support any health benefits [of charcoal]. This is just a new trend and the best it can offer is to make some really good Instagram pictures of dark black food."

For the most part, mixologists aren't adding activated charcoal to their menus merely for the esoteric health benefits. They're doing it because, well, it looks really fucking great. "Charcoal has such a striking look to it when added to cocktails," says Natasha Miller of Sidepiece, the not-so-secret bar element at The Meatball Shop in New York City's Hell's Kitchen. Carlie Steiner, co-owner/founder of D.C.'s Himitsu agrees. "There's a huge dichotomy of conversation about [charcoal's] health benefits and if it helps clear alcohol from your liver. None of those things are true. That's not the point. The point is it makes the cocktail black and it's hella cool."

That thing gliding across the room on a tray was one of the sexiest things I've ever seen.

Leigh Lacap, bar manager of Campfire in San Diego, recalls the first jet-black cocktail he ever saw at a restaurant in Venice Beach, coincidentally called Charcoal. "It was pitch black with a little green lime wedge hanging off the side of the glass," he recalls of the midnight margarita. "That thing gliding across the room on a tray was one of the sexiest things I've ever seen. I was like, 'we need a pitch black drink like that.'" His eye-popping reaction is pretty standard. "People are usually—in the most positive way possible—confused. It's not something you see every day," says Steiner.
A tiny amount of activated charcoal can transform an ordinary cocktail into a gothic masterpiece. Any perceived chalkiness is likely psychosomatic, unlike similar color-imparting ingredients like black sesame paste or squid ink (which imparts an unmistakable briny umami flavor). "There's no flavor or aroma, which is neat because you can get this effect without changing the
quality of the cocktail
," Steiner explains.
However, some critics say the mysteriousness should come with clarity about the potential risks. Activated charcoal has historically been used in emergency rooms to counteract poisons and overdose victims to help prevent or slow the toxins from being absorbed into the body. At the same time, Dr. Stuart Spitalnic, M.D., an emergency physician at Brown University, explains that this practice is falling out of fashion and concerns about charcoal cocktails are likely disproportionate to actual risk. "The truly paranoid may not want to wash down their meds with the charcoal-laden cocktail, but beyond that, if it doesn't taste like chalk, enjoy."
" People are like 'oh, I don't think I should be consuming this.' The other is 'oh, charcoal—I get to detox while I re-tox!,'" says Lacap. "It's been pretty polarizing. But most people have really taken to charcoal in a good way." As charcoal continues to trend on cocktail and juice menus across the country, some are saving the gimmick for autumn to keep things spooky. "I plan to keep using charcoal as an ingredient, especially around holidays
like Halloween
. That natural black color is unbeatable," promises Johnny Swet, owner/cocktail consultant for New York's JIMMY at The James. Others, like legendary NYC watering hole Death & Company, refuse to serve it in any form. But even with a vocal gang of naysayers, this controversial cocktail component seems to be here to stay.
---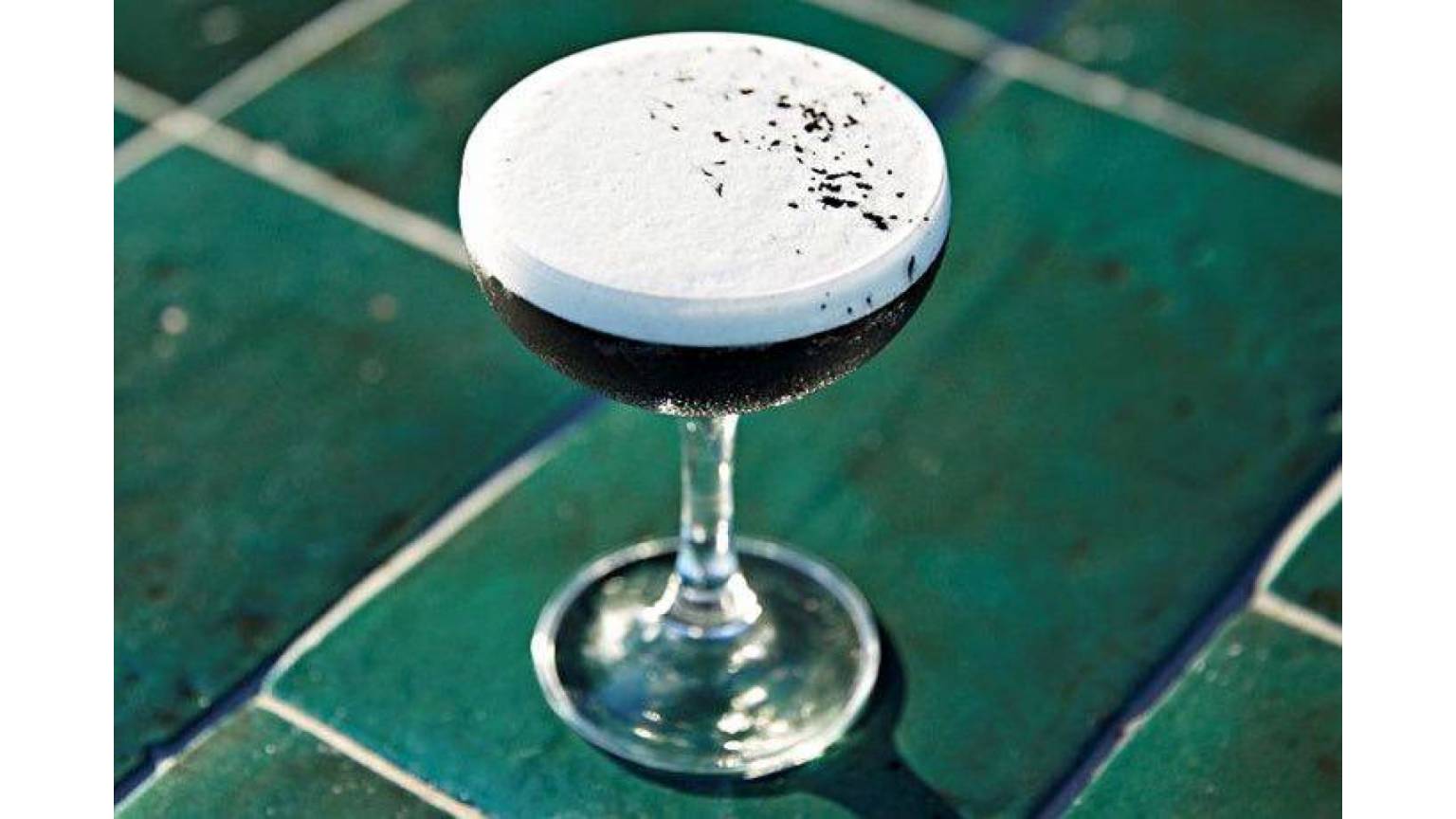 Black Thai Optional
by Adam Nystrom, E.P. & L.P., West Hollywood, CA
Ingredients
● 1 1/2 oz gin
● 1/2 oz Giffard Lichi-Li
● 1/4 oz Amaro Montenegro
● 1/4 oz rich syrup
● 3/4 oz lemon juice
● 1/2 oz ounce egg whites
● 1 pinch coconut charcoal

Process
Shake ingredients in cocktail shaker. Add ice and shake again. Strain twice, pour and add charcoal to rim of glass or as topical garnish.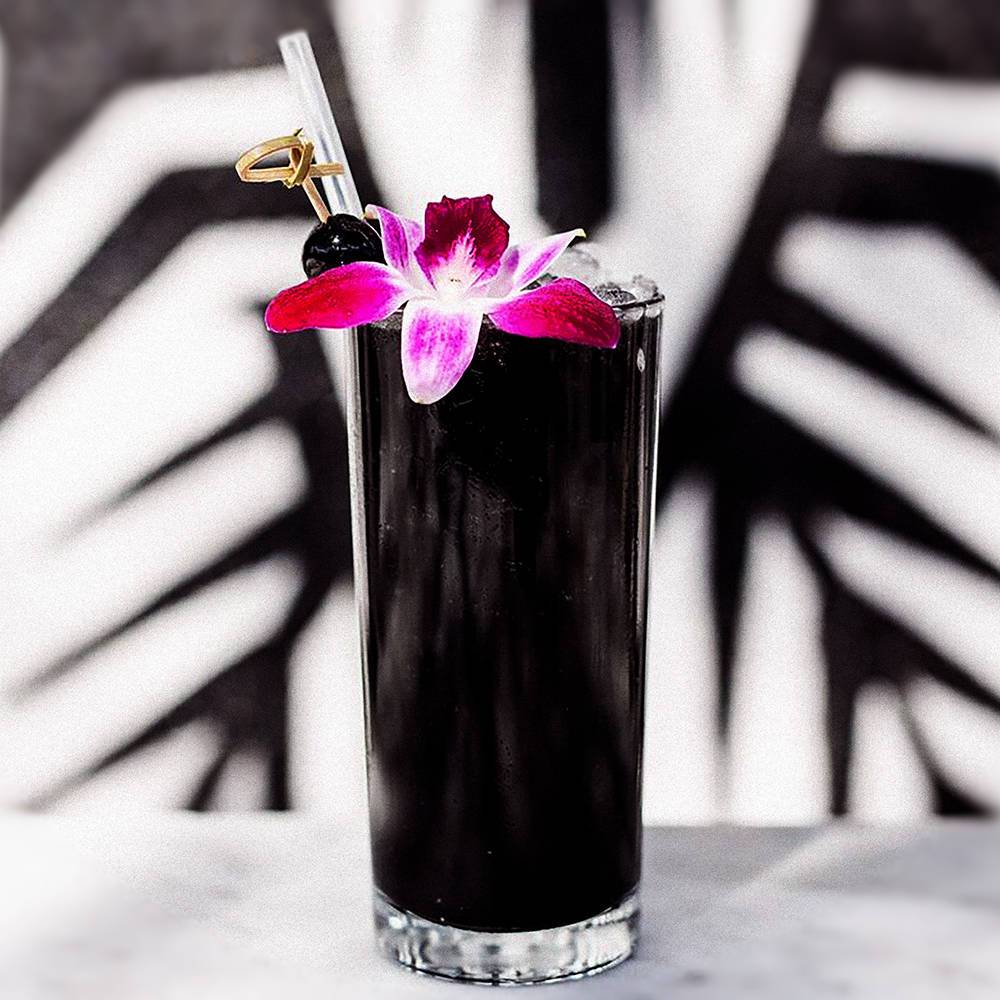 Miracle Cure
by KINDRED in San Diego, California
Ingredients
● 1 oz Thai Basil Lemongrass Syrup
● 1/2 oz Passion Fruit
● 1 oz Coconut
● 1 oz Pineapple
● 1/2 oz Lime
● 1/4 tsp Activated Charcoal

Process
Build in tin and add crushed ice. Whip and pour into crushed iced Collins glass. Garnish with a chunk of pineapple, an orchid blossom and a sprig of mint.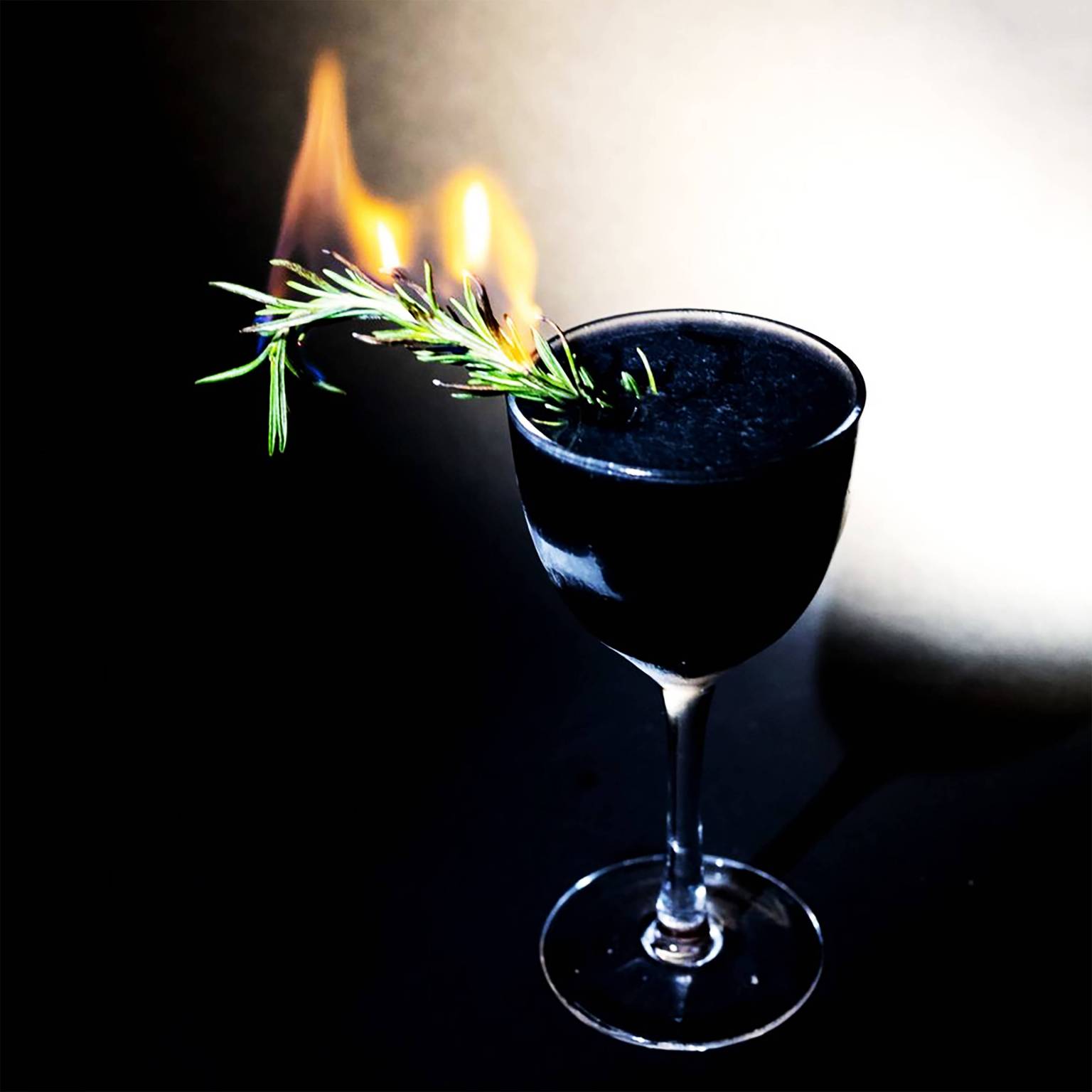 Malevolent Grain
by Hailey DeYoung, KINDRED, San Diego, California
Ingredients
● 3/4 oz Gin
● 3/4 oz Blanco Tequila
● 1/2 oz Ancho Reyes
●3/4 oz Honey
● 3/4 oz Lime
● 1/4 tsp Activated Charcoal
Process
Build in tin and add Kold Draft. Shake and fine strain into a Nick & Nora glass. Garnish with a sprig of torched rosemary.