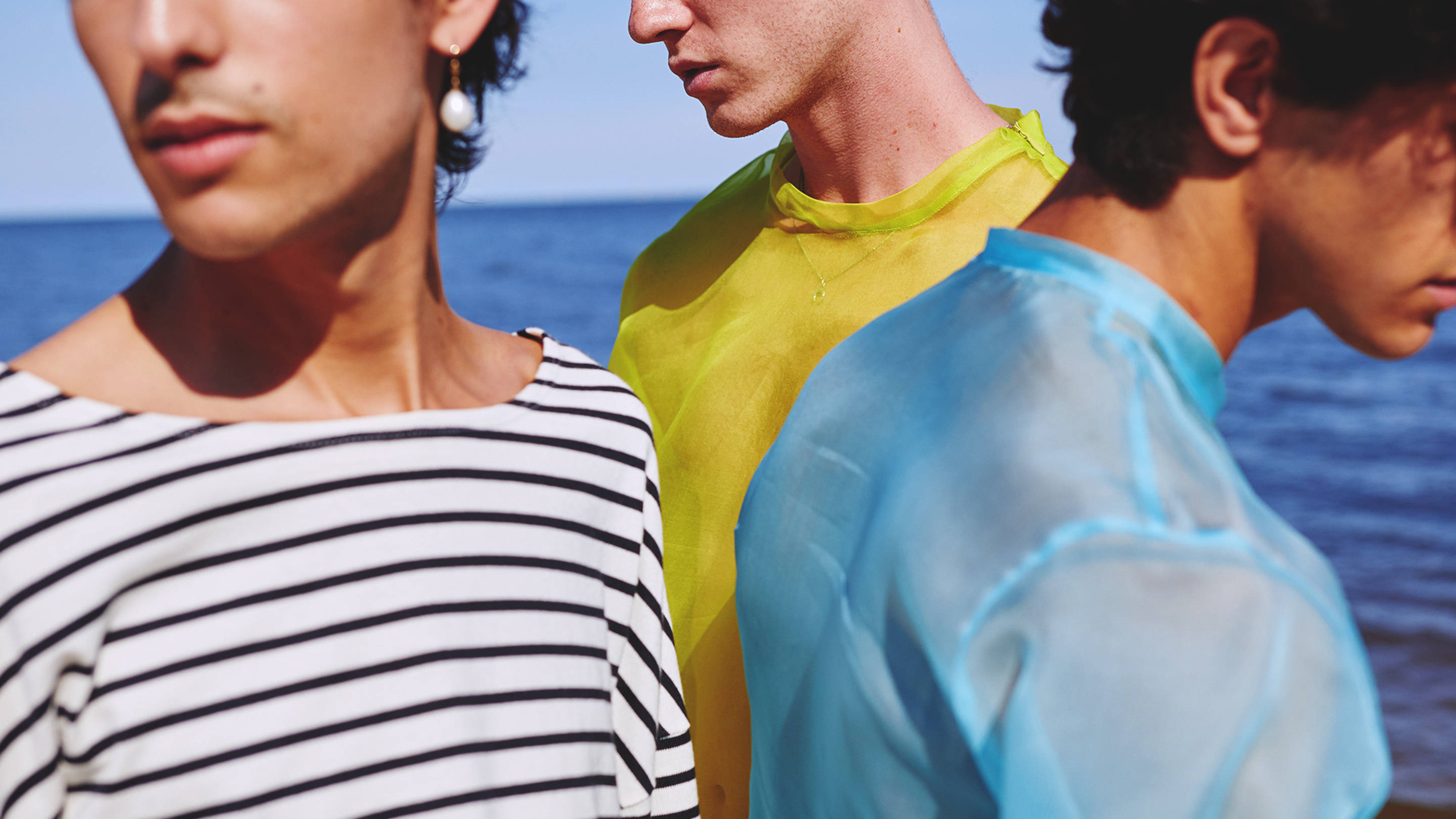 Knowledge is Sexy: What Makes Fashion Ethical?
Written by Miles Raymer

Published on

August 14, 2018
I grew up the child of hippies in granola-crunchy Ann Arbor, Michigan during the '80s and '90s, when the town's history as the San Francisco of the Midwest still wafted like a cloud of patchouli. Even in adulthood, as an angst-ridden, technology-dazzled New Yorker, my lifestyle is flecked with bits of that hippie influence: yoga, meditation, cannabis, the occasional macrobiotic plate. But my tastes in fashion have always tended towards the problematic. I love the ostentatious materialism of labels and despite dabbling in vegetarianism, I buy leather. And it's not that I don't know better. It's that shopping ethically is laborious.

Before the social media platforms erupted, the difficulties were straightforward: clothes made without even a passing thought for the environment or the people who sewed them. Those in the industry who did pay attention presented largely sack-like garments of pointedly undyed hemp or vegan-leather Dr. Martens knockoffs. And the ethical fashion of yesteryear seemed painfully self-aware that the lifestyle choice was a compromise. Today, however, the problem with clothing dubbed ethical is far more abstract.
Thanks to internet-enabled social justice movements, ethical fashion's presence has been transformed. People have been given the tools to demand action, calling for major companies to pay more attention to the various ways their business impacts the world around us. E-commerce has also allowed smaller brands—with niche audiences and ethically focused mission statements—an opportunity to flourish. It's now much easier to buy clothing that claims to be better for the world, and us, and as the cause has been taken up by more and more people who actually care about aesthetics the clothes themselves have gotten considerably more wearable.
It's just becoming harder to trust that any of it actually makes a difference. The ethical fashion revolution has been fueled by a lot of hype and bullshit. Fast fashion chains tout labor oversight programs that turn out to be corrupt to the point of harmful, and recycling programs that don't make much of a noticeable dent in the loom-to-landfill pipeline they've developed. Sneaker brands
nod to recycled materials
while continuing to produce ever more crazily comfortable and unrecyclable synthetic materials that are probably going to be bouncing around the ecosystem for the next few thousand years. Greenwashing has become the industry norm.
These aren't just abstract concerns about bad faith in advertising, either. The buy-one-give-one model that's become one of the apparel industry's favorite ways to seem woke has turned out to be not only less effective at improving the quality of life in struggling communities as they're designed to do, they're often harmful, driving down wages on the manufacturing side and causing havoc by flooding local economies with loads of free stuff. Sometimes it's like you can't even buy a well-meaning fundraising feminist slogan t-shirt without
accidentally supporting some kind of human rights abomination
.
Sometimes it's like you can't even buy a well-meaning fundraising feminist slogan t-shirt without accidentally supporting some kind of human rights abomination.

It's easy to be cynical about the state of ethical fashion, and well-informed cynicism's an even better justification than ugly pleather shoes for writing off the whole concept and leaving our buying habits unchanged. But the truth is that the way we're making and buying clothes today isn't sustainable. Like a lot of hobbies of our time, fashion is at its core a form of aestheticized consumption. Style allows us to create beauty and communicate messages, but it's also a way for us to satisfy our hunger to acquire things. People who love fashion are hoarders, and a lot of the pleasure that we get out of clothing comes from the act of buying it, and a subsequent surge of (at least temporary) contentment.If you were to measure your closet, or mine, in terms of the human suffering, animal suffer and carbon consumption it took to fill it, you'd be horrified. The way that almost all clothes are made and sold these days is fucked on a level that can defy comprehension. Luckily, after a couple waves of not substantially effective innovations, changes are starting to catch on at the fundamental level that they need to in order to actually make a difference beyond making us feel better.
The biggest leaps are coming in the way that clothes are being manufactured. The apparel business is starting to seem more and more like the restaurant business
after the farm-to-table movement
changed how we consider where our food comes from. At the most recent installment of the forward-looking MAN New York trade show, it seemed like every up-and- coming clothing brand came with an entire rundown of its entire supply chain, along with assurances as to its sustainability at every step.
Brands such as
Druthers
, a New York based company producing ridiculously nice men's basics according to some of the most exacting standards possible, from the organic cotton and humanely sourced wool in their socks to the working standards at the factories they use in Japan (where employees enjoy generous benefits and on-site Zen gardens). Founder Alan Shikverg is motivated by his experience working in fashion's dark side as a buyer for a large retail chain. "We were making thousands of pairs of denim in China using the crappiest factories and all this shit," he explains. Druthers was literally born from the excesses of other brands, snatching up leftover fabric from luxury brands for a steal and converting potential waste into high end boxers.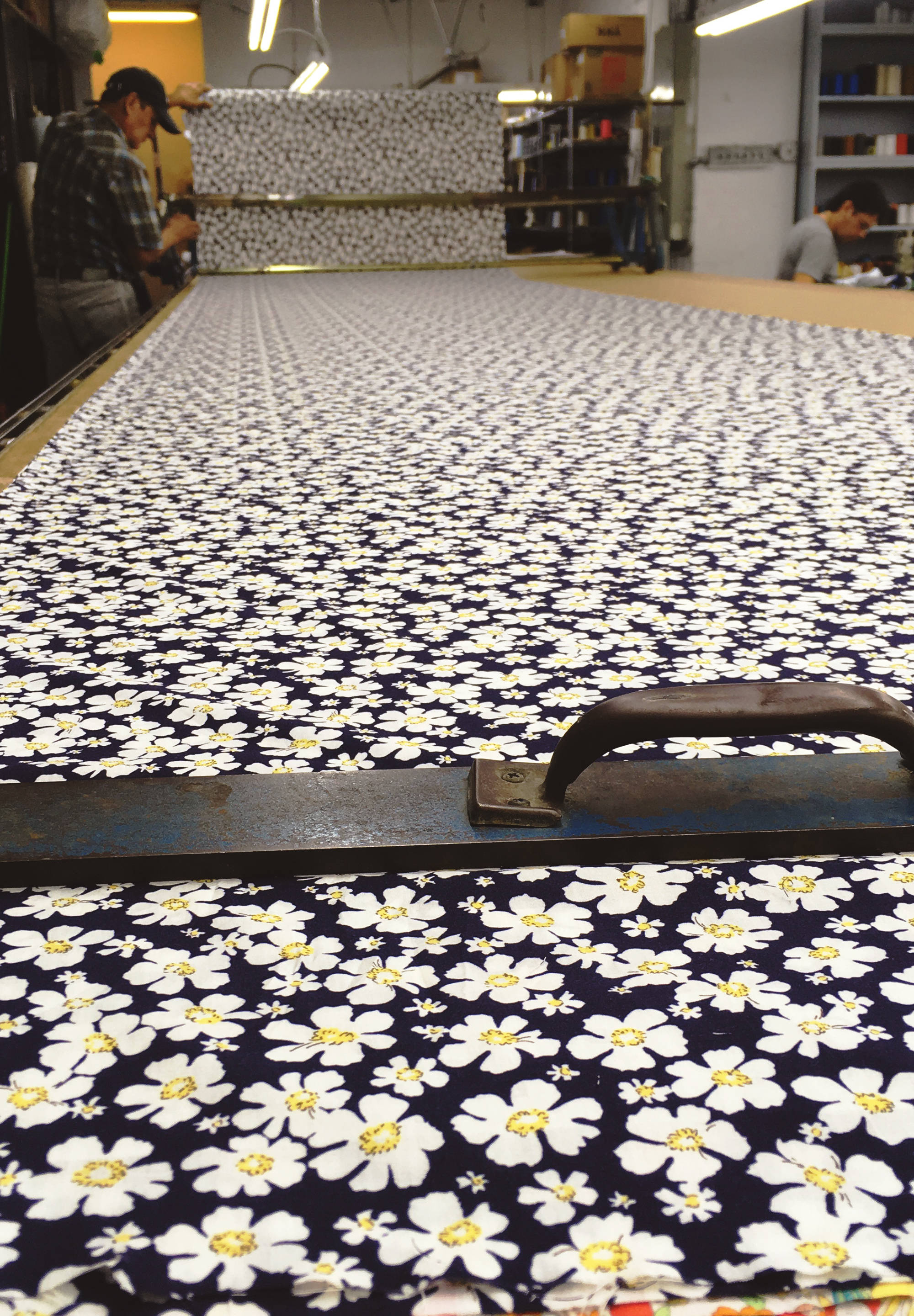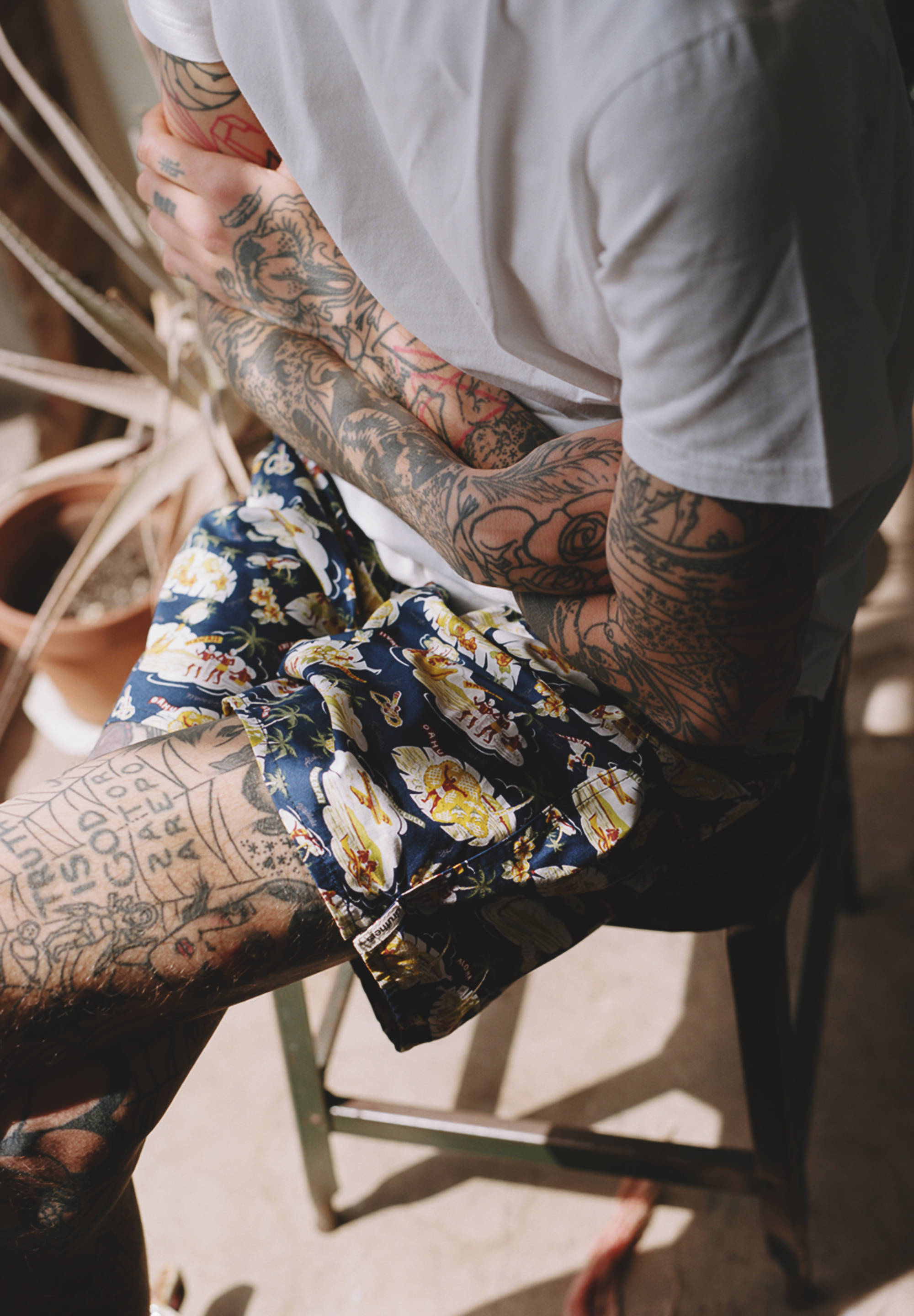 Druthers, and their respectably robust field of competition in the ethically-produced-basics space, are leading the change in how clothes are made from the upper middle end of the market. It's approximately the same place where farm to table restaurants were ten years ago, serving a clientele that's happy–and able–to shuck out thirty bucks for a pair of nice socks, and changing some of their expectations in the process. Like in the food world, those raised expectations are starting to trickle up into the mainstream. The adoption of more sustainable production methods by fast fashion brands are the equivalent of the Chipotle moment, where those new standards meet economies of scale large enough to cause a sea change. Already Calvin Klein, G-Star Raw, Everlane, Madewell and the Japanese heritage brand EDWIN have started making their denim through a company called Saitex that uses impact-reducing measures like recycling water and air-drying their jeans.

It's not just that it's becoming so easy to buy clothes that are both pleasurable to wear and less harmful to the earth. (Even hemp, the bland brown rice of fabrics, has been redeemed by the ur-Californian brand Jungmaven, which makes what might be the best, most luxurious t-shirts on the planet.) Other facets of the ethical fashion revolution that seemed more hype than substance are starting to actually take hold. Gender neutral fashion, which seemed like a brief, Tumblr-y fad a couple years (and produced a lot of lines whose visions of "genderless" clothing didn't go further than unisex tees and hoodies), has started to produce designers who are making clothes as radical and compelling as their mission statements. New York's One DNA presents their clothes with a maximum of thoughtful attention to what the images mean–their latest lookbook is a tribute to gay mecca Fire Island–but the eco-fabric-meets-glam creations aren't overshadowed by the message, and come across looking surprisingly wearable. Meanwhile rebel denim brand 69 has become the center of a whole style cult off silhouettes that not only ignore but demolish the gender binary.

Even the most basic and played-out concept of ethical fashion–making stuff the usual way and donating some of the profits–is being redeemed. Warby Parker's support for vision care programs has reached a level where Johns Hopkins has studied its impact on reading scores in Baltimore. The brand Uniform seemed to have figured out a solution to the buy-one-give-one paradox–employing people in Africa to make the clothes that benefit African communities–before it apparently shut its doors. The micro-brand Commissary NYC has taken the concept to hyper-specific extremes, putting federal inmates' artwork on t-shirts to help support women's programs in prisons, as well as one specific person's prison commissary account.

There are so many good, aesthetically pleasing options now for dressing ethically that it's starting to be harder to ignore than to embrace. We're even on the verge of being able to buy bioengineered leather grown in labs without living cows involved at all, which will probably be ridiculously expensive at first, but I'll probably pay for it in order to soothe that persistent pinprick in my conscience.

And the origins of fetish in fashion traces back to the 18th century.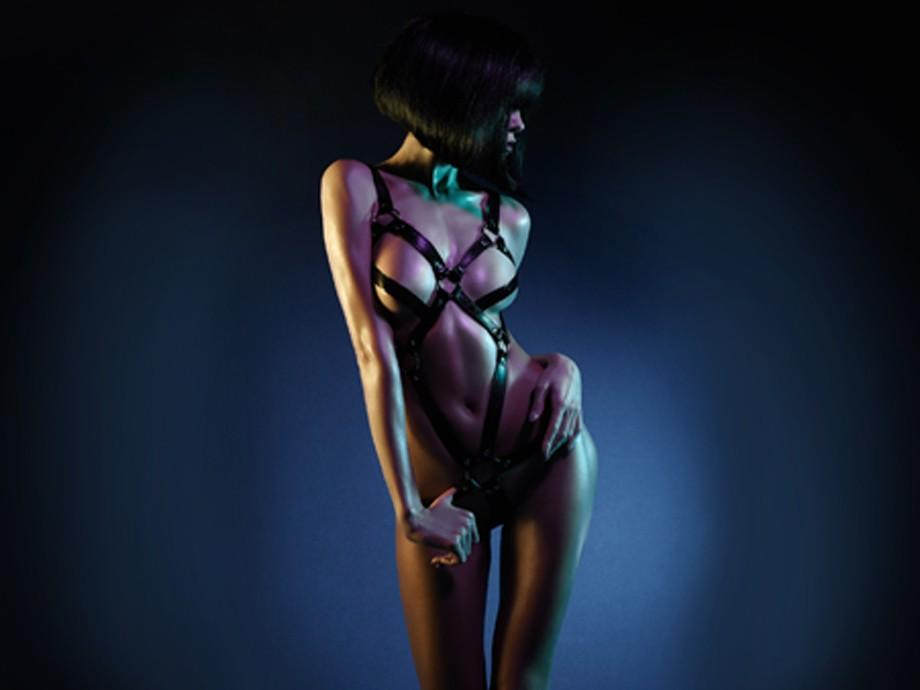 But it's also becoming clear that a real ethical fashion revolution is going to have to involve a change in the way that we think about acquiring and owning clothes. At its root, the big problem with clothes is that we buy too many of them, and replace them before they need to be, and it's hard to imagine that we'll be able to
shop our way out of the situation
. To stretch the food metaphor just a little longer, we'll need a fashion equivalent of Michael Pollan's rules for mindful eating: "Eat food. Not too much. Mostly plants." We'll know the ethical fashion revolution will have succeeded when things like subscription services that invite you to treat underwear like single-serving disposable products are seen as grotesque as styrofoam burger clamshells.
Getting there is going to take more than good intentions. If we've learned anything from the past two decades of ethical fashion's evolution, it's that big ideas can sell a couple t-shirts or special edition sneakers, but long-term solutions that actually matter is going to require making conscious clothes that give consumers the same kind of pleasure they get out of the unsustainable stuff. Robert Jungmann, the founder of Jungmaven, wants to get "Everyone in a hemp tee by 2020," as the company's slogan goes, and he's pragmatic about how he's going to get there. "You can tell people, hey, this is going to be really good for the earth and the future, and some people will love it," he says. "But the majority of people, if you tell them, hey, this is really good for you, this is going to make you feel beautiful...people are way more into that."