2019 will mark a monumental shift for Las Vegas as the city continues to rebuild itself as a premier destination not simply for cash-heavy card players and booze-seeking bachelors, but specifically, the Instagram generation, whose travel whims and pleasure-seeking are driven by aspiration, association and meaningful experiences—not partying and cheap thrills. The city's cultural makeover began almost immediately after the 2008 recession, which snuck up on Clark County after it pulled in a record $10.9 billion in gaming revenue in 2007. Facing an economic downturn in profits and foot traffic—mind you, the seven-year old luxe Cosmopolitan of Las Vegas almost didn't finish construction due to foreclosure—the city of Las Vegas double-downed on its non-gaming entertainment.
The result? A who's who of Hollywood, hospitality and businesspeople under the age of 50 have been flooding the city with branded properties, partnerships and residencies ever since. In 2013, the city successfully negotiated with Zappos.com founder Tony Hsieh to bring Zappos's headquarters (and hundreds of young, full-time residents) to downtown Las Vegas; Hsieh later poured $350 million into redeveloping the district into a hip nightlife scene for local millennials. In 2014, Food Network star Giada De Laurentis opened her first restaurant in the Cromwell while José Andrés debuted Bazaar Meat at the newly built SLS. That same year, Caesars dumped $223 million into updating The LINQ for a younger clientele, and two years later, the 20,000-seater T-Mobile Arena opened to reassert Vegas as not just a place for betting on sports, but watching them. (The Raiders will move in to Las Vegas Stadium in 2020.) And millennial brand favorite Virgin is finally rethinking the outdated Hard Rock Hotel, a still-erect time machine that should have disappeared with the final season of Friends.

Of course, the granddaddy—or grand princess, if you will—of Las Vegas's rebranding as a millennial destination was the 2013 launch of Britney Spears's Planet Hollywood "Piece of Me" residency on the Strip, which ended just this year after 248 shows and grossing more than $100 million in revenue. Spears's influence on Las Vegas is immeasurable. Since her debut, the city's live music scene has evolved from "He's a little bit country, I'm a little bit rock and roll" to a refresher course on the titans of 2000s pop music. The Backstreet Boys, Ricky Martin, Gwen Stefani and Jennifer Lopez have all followed suit with their own Vegas residencies, effectively scrubbing from public discourse any pervading associations the city once had with Wayne Newton and Siegfried & Roy.

The Venetian knows what it's doing. Ross is the type of mixologist who has cultivated a following, and in collaborating with him, the Venetian is making a strategic brand play.

We might be brave enough to assert the rebrand is almost complete: The city recently announced a new tag line, HyperVegas, developed by the same communications agency that created the ultra-successful "What happens here, stays here." On the HyperVegas site, the agency minces no words in stating how it will measure success: "To effectively reach our segments, we're going to behave more like an entertainment and lifestyle publisher of content, similar to BuzzFeed or Refinery29. That means curating peers that our audiences trust and creating or inventing dynamic work with those influencers who can authentically advocate on our behalf."
Does future Oscar winner Lady Gaga setting up shop in Las Vegas make sense now? But while such top billings have been proven to draw in new crowds from across the world—after all, Britney is coming back in 2019, relocated to the Park MGM—live entertainment still accounts for only a handful of hours of busy time. And while willing to spend more on experiences, millennials are also more eager to spend on meaningful experiences—which has raised concerns within casino groups
that gambling isn't appealing to younger generations.
Perhaps that's why the craft cocktail scene on the Las Vegas Strip is now emerging as something both reputable and remarkable. This past summer,
The Venetian Las Vegas, which will anchor the 18,000-seat MSG Sphere
in 2020, completed its Venetian Cocktail Collective—a portfolio of three intimate lounges mindfully introduced to the resort's casino floor. Comprising
Electra Cocktail Club,
Rosina and The Dorsey, the Collective is curated by barman
Sam Ross of Milk & Honey
(New York City) and The Violet Hour (Chicago) fame. In short: The Venetian knows what it's doing. Ross is the type of mixologist who has cultivated a following (96,000 on Instagram), and in collaborating with him, the Venetian is making a strategic brand play to move the venue away from three-foot frozen margarita towers and appeal to those looking for more than a hangover.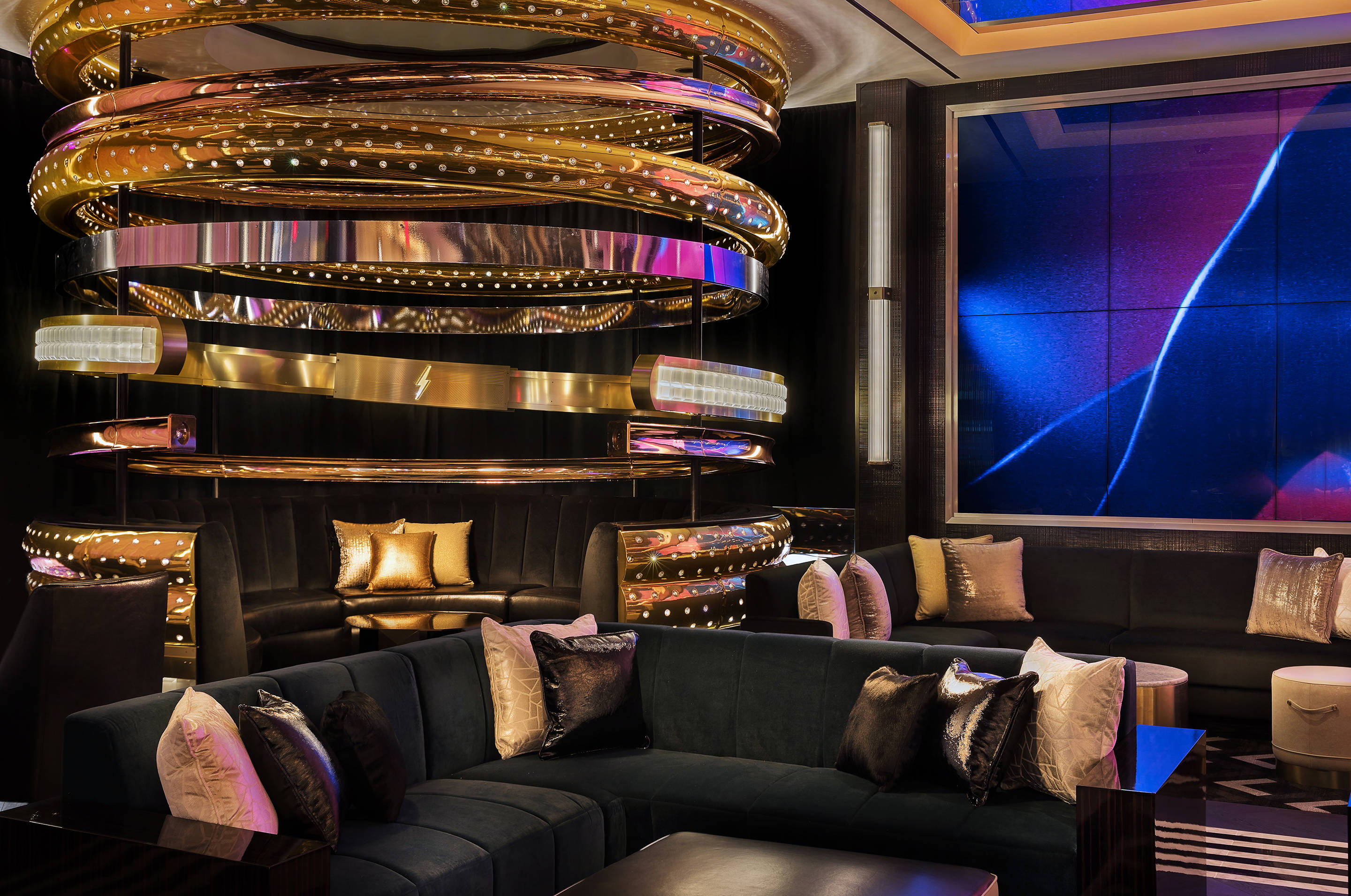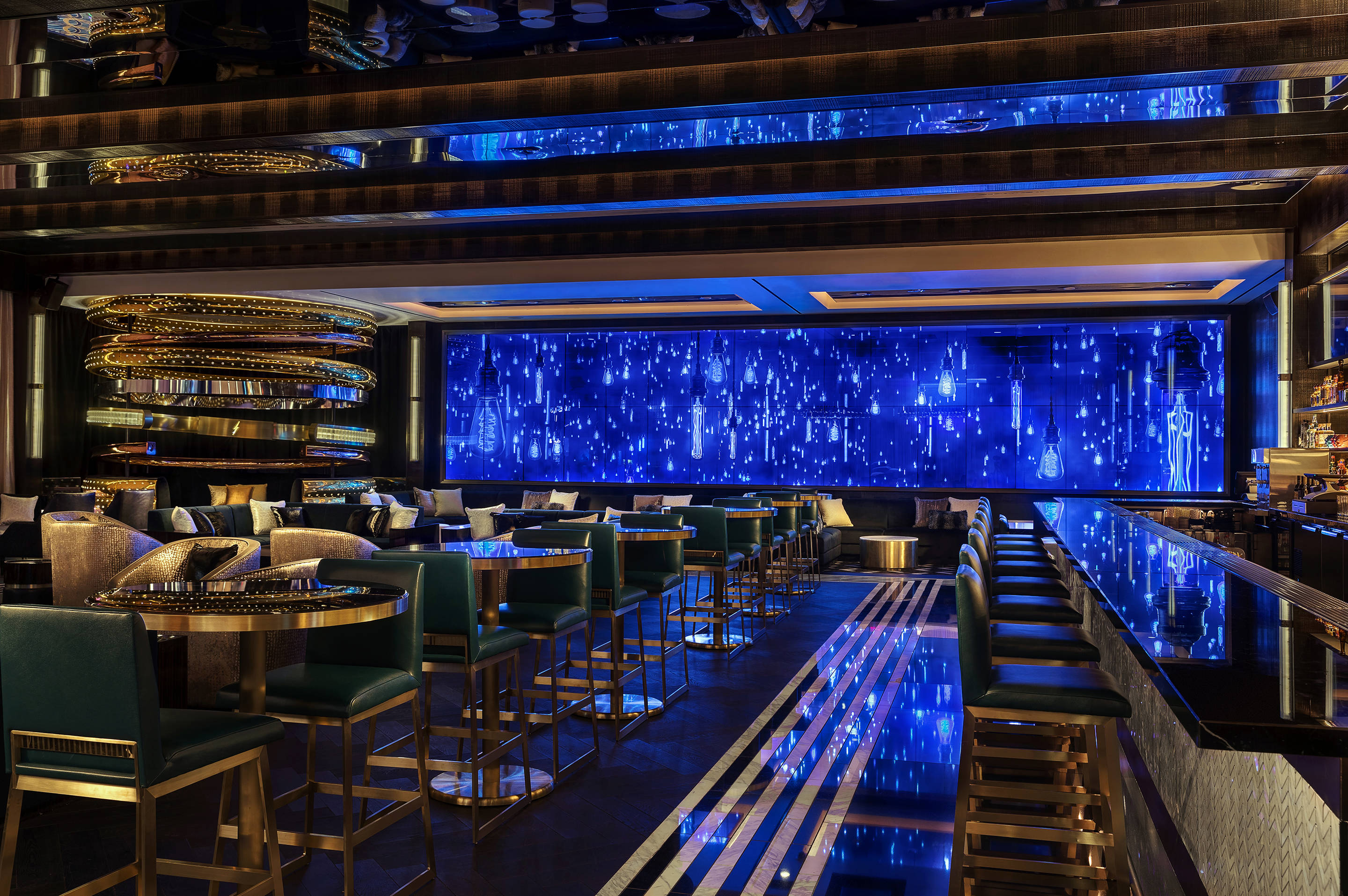 Internally referred to as "dens," each Collective escape feels smartly secluded, independent and finessed with luxurious seating, sparkle done right, a sense of
wow
and most important, rich, flavorful drink menus. At Electra, which occupies a small square-footage of the casino floor but feels formidable, the Charging Station folds Hellfire bitters into vodka and cold brew, topped with flavors of coconut. The Age of Aquaris updates the now-ubiquitous mezcal cocktail by stirring in Campari, passionfruit and honey and Spicy Tommy's #2 brings the heat with a dash of chili salt on top of tequila, fresh lime, orange and agave syrup.
At the Dorsey,
expect a tour of the modern cocktail revival, including the Penicillin and Pippin Flip, a savory mouthful of apple brandy, Amaro Ciociaro, pomegranate, egg and cinnamon.
At Rosina,
it's all about champagne on demand (there's a literal champagne button for topping yourself off). Accents of burgundy, gold and pearl feel inspired by today's lust for millennial pink and rose gold; the ambiance here will no doubt make you crave any of one its three champagne cocktails, including the bright Airmail (rum, lime, honey, champagne), or another push of Rosina's pleasure button.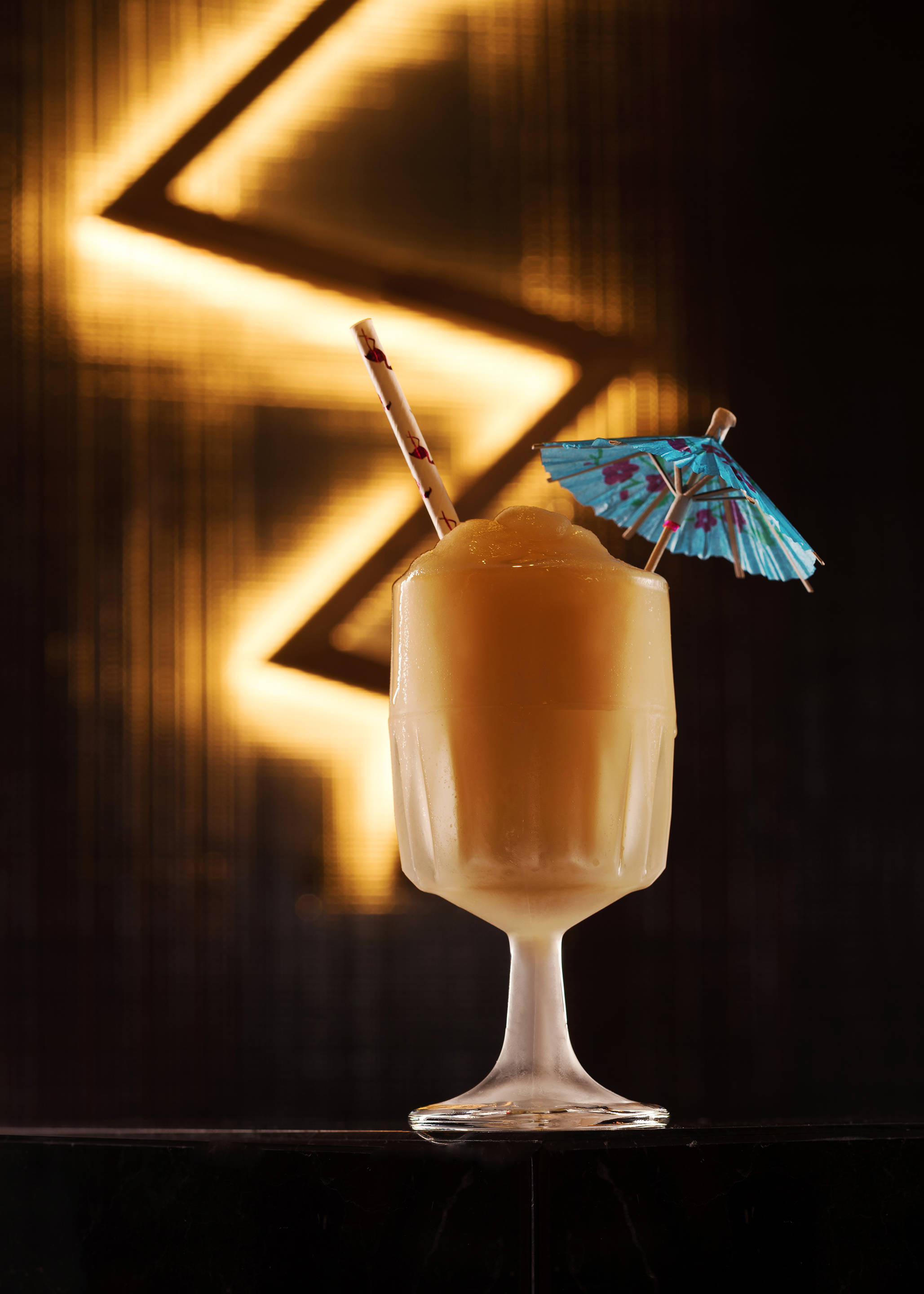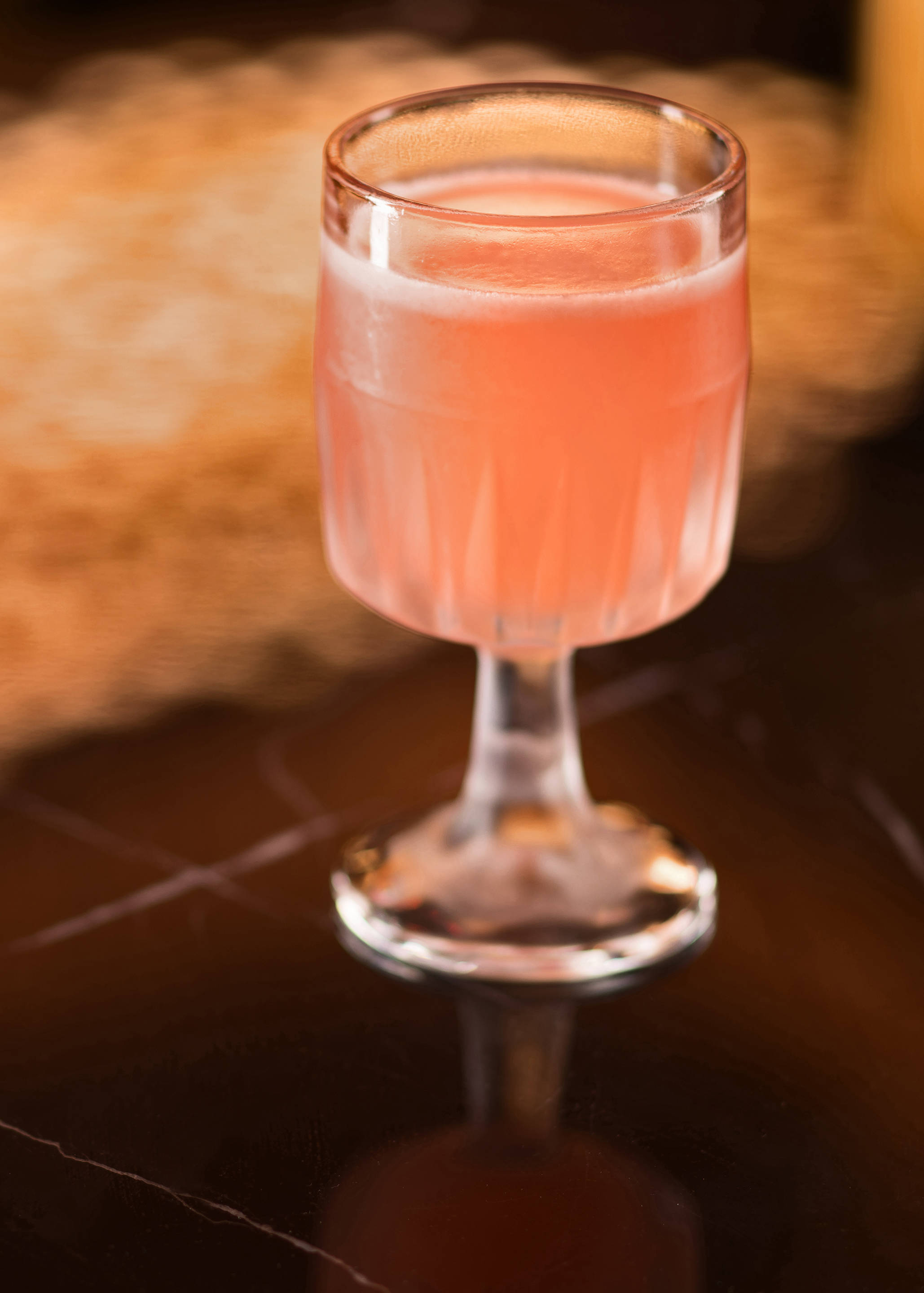 Across the 15, The Palms Casino Resort is showcasing new amenities from its $620 million revitalization project. Here, Clique Hospitality—a giant in launching Las Vegas's most high-concept spaces—partnered with the resort to bring to life two new cocktail concepts, APEX Social Club and Camden Cocktail Lounge. With cocktails created by Eric Hobbie, a rising star in Las Vegas's mixology scene, Playboy would be foolish to not bring attention to Camden's The Hef, a brew inspired by (and—disclaimer—unaffiliated with) the magazine's founder. Mixed table-side, The Hef layers El Silencio mezcal espadin, Contratto vermouth, activated charcoal, vanilla and Scrappy's chocolate bitters in a vessel of dry ice. The APEX Social Club, meanwhile, flaunts to-die-for views on the Palms' 55th floor.

Of note, none of the lounges and bars here rely heavily on manic LED screens, beat drops, headliners or happy hours to draw crowds. Rather, they're specifically designed to suggest exclusivity, experience and taking a moment away for human connection. (Yes, there are also many Insta-ready spaces carved out for creative direction.)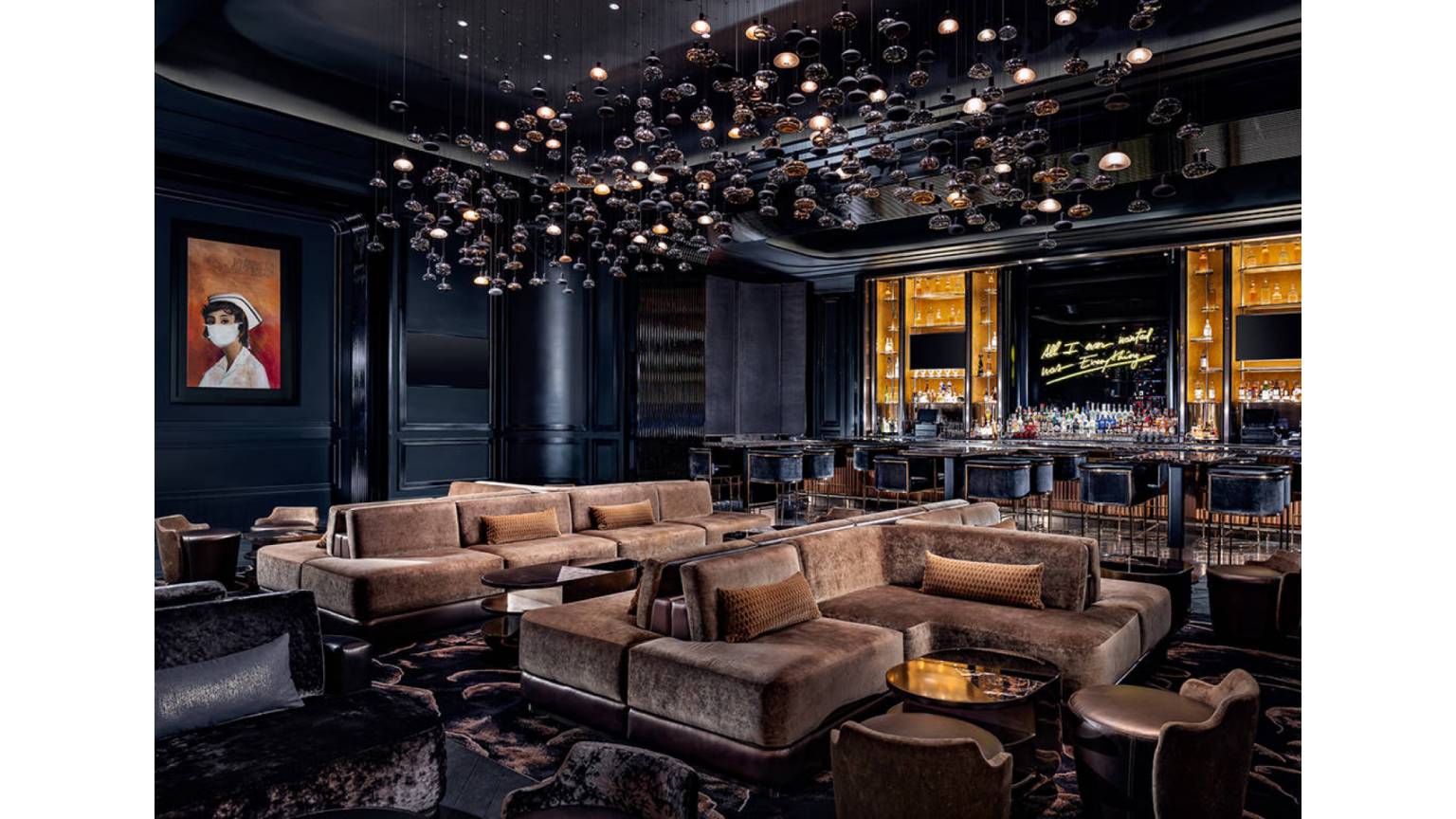 So, welcome to Las Vegas's cocktail revolution. And it's only going to expand from here. The launch of these venues, for example, is coinciding with a number of sceney restaurants overtaking the Strip, including two notable celebrity favorites: Catch, which is now open at the Aria and Lisa Vanderpump's first Vegas outing, Vanderpump Cocktail Garden at Caesars Palace, set for 2019. Because, as we know, nothing solidifies a cultural moment like the blessing of a Real Housewife.