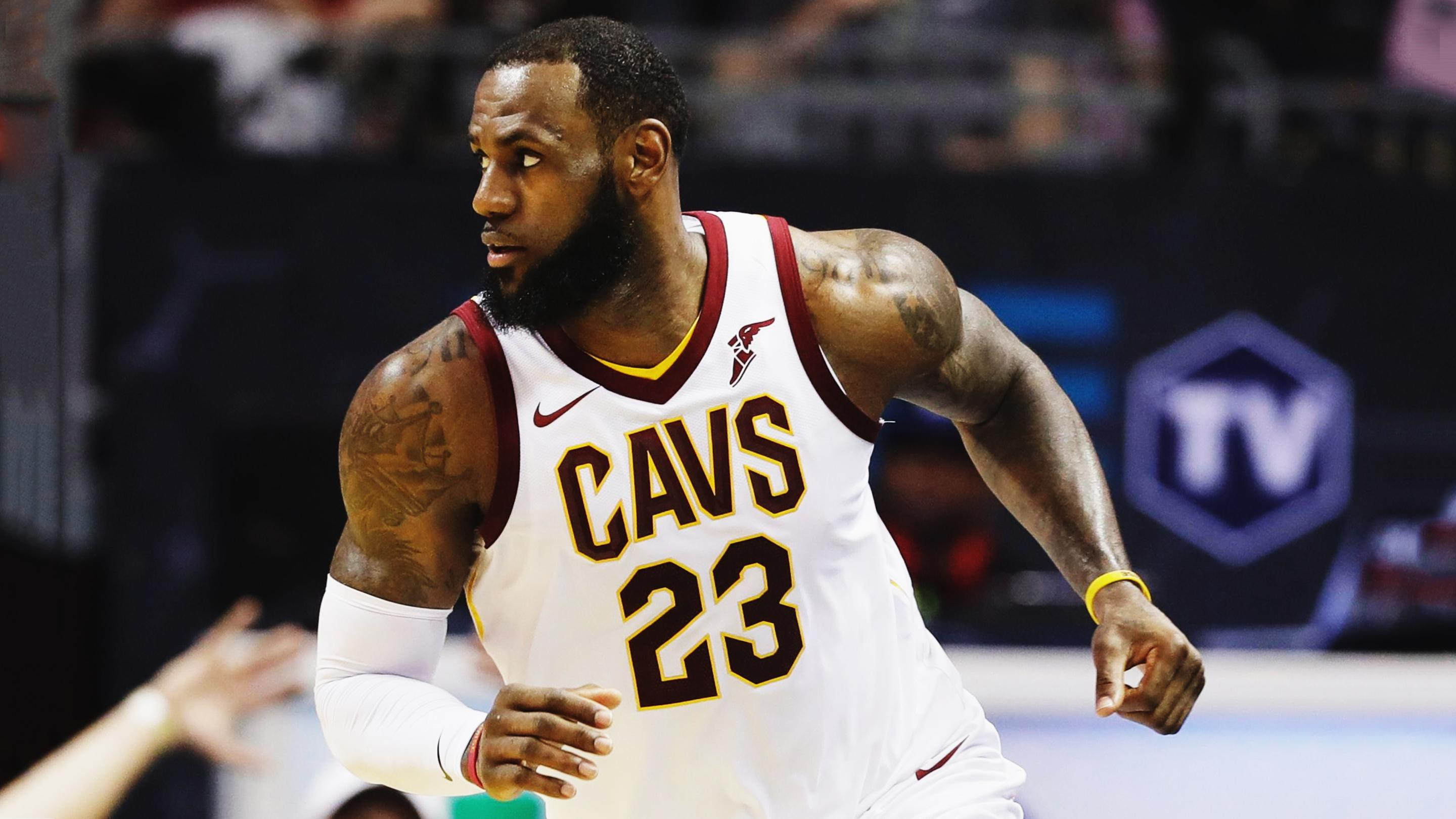 Is LeBron's Legacy at Risk?
Written by David Dennis Jr.

Published on

May 17, 2018
We've seen this play enough times to know what was coming in game 2 of the Eastern Conference Finals. LeBron James, with his back against the wall, was going to dominate. He did it against that very same Boston franchise in 2012, down 3-2, putting up 45 points, 15 rebounds and five assists en route to a dominant win to save his season. He put together three monster games to come back from 3-1 against the Golden State Warriors in the 2016 Finals. And even this year, he dropped 45 points to carry his Cleveland Cavaliers past the Indiana Pacers in Game 7 of the first round. So when the King scored 21 points in the opening quarter against the Boston Celtics on Tuesday night, it felt like more of the same: a dominant win and a reminder that James is still the best in the world.

Except, that didn't happen. Instead, the Celtics clawed back and pulled away in the second half to get a 107-94 win and a 2-0 series lead. This means that what, a week ago, looked like a sure trip to the Finals for LeBron—which would go down as one of his most impressive feats ever—is two games away from being one of the most embarrassing losses in his career. Sure, James isn't getting much help: J.R. Smith and Jeff Green look lost on the court, and none of the new additions from the trade deadline look like they're ready for the bright lights of a Conference Finals. And a loss against any other team given those circumstances is understandable.

But the Celtics aren't just any other team. They're the team that Kyrie Irving chose to play for instead of spending another second on the court with LeBron. They're the team that has been a thorn in James' side for his whole career. And they're a team that is without that same Kyrie Irving or Gordon Hayward, due to injuries, relying on scrappy role players like Marcus Morris and Marcus Smart. Let's say it again: embarrassing.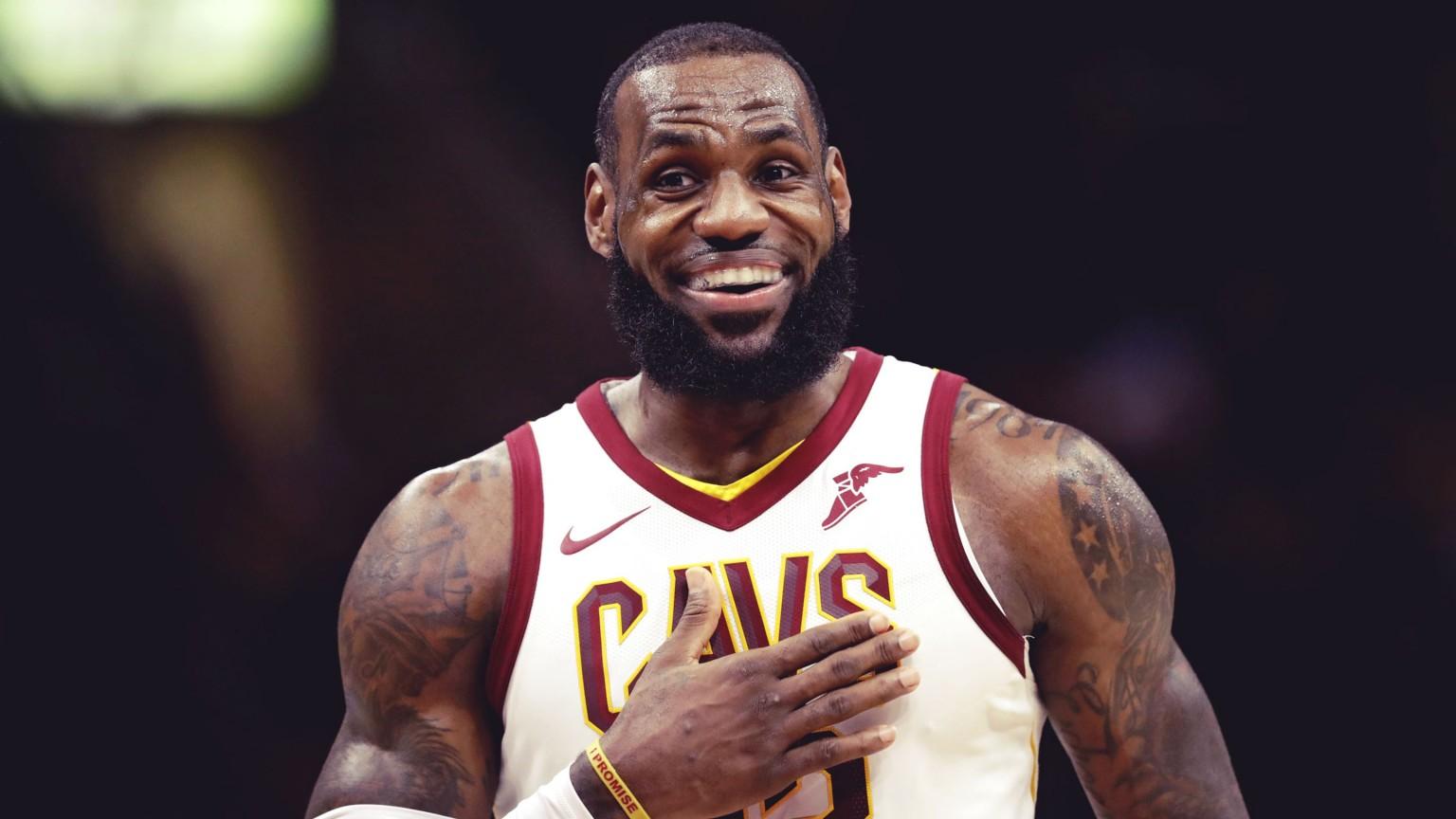 So how did LeBron and the Cavs end up here? Well, the obvious answer is the fact his supporting cast has been a disaster, as has been the narrative throughout the playoffs, besides that inexplicable decimation of the Toronto Raptors in round two. But the problem with the Cavs is the same issue that has plagued them for the whole year, before and after the roster reconstruction. Their defense is a calamity. The Celtics took more than 40 uncontested shots in game 2, which is as inexcusable as it is insurmountable. Sadly, as great as LeBron played on offense on Tuesday, his defense was a disappointment, to say the least.
LeBron looked absolutely spent for most of the second half of Game 2. Some of that can be credited to an unlucky incident in which he ran into rookie Jason Tatum's shoulder, a collision that had many speculating that James was concussed. While he passed all concussion protocols and was just diagnosed with a neck strain, he didn't quite look himself afterwards. James was more timid, settling for jumpers and floaters instead of attacking.
But worst of all, he looked like he had never played defense before in his life. James refused to rotate on the perimeter and seemed disinterested in communicating with his teammates on switches. And he, and the rest of the Cavs, were just out-hustled. If it's the injury, it's a temporary problem, as game 3 isn't until Saturday, giving him plenty of time to heal. If it's fatigue, I'm not quite sure how James can conserve any more energy on a game-to-game basis, especially with his teammates playing so poorly.

Getting kicked out by a team seen as inferior would provide the smoking gun for LeBron detractors, especially those who want to ensure he won't touch Michael Jordan's status.

Getting kicked out of the Eastern Conference Finals to a team still seen as inferior would provide the smoking gun for LeBron detractors, especially those who want to ensure that he won't touch Michael Jordan's
all-time-greatest status
. But regardless of what happens in this series, the 2018 playoffs weren't going to end well for LeBron. Either he gets bounced against the Celtics or gets mopped up by a Warriors team that will wipe his squad away like Thanos snapping his fingers.
Overall, the only way this playoffs should be a referendum on the Jordan-LeBron debate is if the latter somehow manages to pull of a very unlikely championship win with his ragtag team of underachievers (and
SNL
punchline
). It's also pretty hard to imagine LeBron wanting to return to a Cleveland team that he's had to drag to greatness so often. A sweep or five-game series loss to Boston would be a one-way ticket out of Ohio for the King. Where he'd go next is a debate within itself, but whether it's the Los Angeles Lakers or Philadelphia 76ers—the two frontrunners—there isn't a clear path to the championship for the 33-year-old four-time MVP, with the Warriors juggernaut waiting for him.
The Cavs losing to the Celtics in this round would have ramifications beyond those of just LeBron and his GOAT debate. First, we'd have a disappointing Finals because, no matter how well the Celtics have been playing, it'll surely be a letdown to see them minus two of their best players, trying to battle against the Warriors (presumably). And if somehow the Houston Rockets meet the Celtics in the Finals, we're looking at a matchup that will be a far cry from the heavyweight battles we've seen over the last three years between the Warriors and Cavaliers. The NBA will have to adjust to the idea of a Finals without LeBron for the first time since 2010, and missing the superpower Warriors to boot would be a nightmare for the ever-important ratings.
Chances are, though, that we at least get the Warriors in the Finals, as they look like the dominant team they've been for the past few years—Wednesday night's thrashing by the Rockets aside. All isn't lost, though, for Cleveland to make it four straight Finals against Stephen Curry, Kevin Durant and Co. The Celtics are undefeated at home and are 1-4 on the road, so it shouldn't be a shock if Cleveland heads back to Boston for Game 5 in a tied series. If James can't win both of those games, though, then the series is all but lost, as well as his future, and the future of the Cavs organization. Other than that, no pressure.