"I'm basically everybody's punching bag," Lil Xan tells Playboy on a recent October afternoon. Not that he minds. The 22-year-old, whose real name is Diego Leanos, forever looks like a rebellious teenager just awakened from a midday nap, given his short stature and spaced-out eyes. He revels in being known as much as an internet curiosity as a serious musician, and he's certainly playing the part: There are his numerous face tattoos ("Zzzz" under one eye, "Candy" under the other), a "stunt" relationship to pop singer Noah Cyrus (more on that later), his widely derided disregard of rap icon Tupac Shakur and, most recently, a Cheetos-induced hospital visit.

To him, it's all gravy. "Because, guess what?" says Xan, who has emerged as one of hip-hop's most polarizing new stars. A rectangular messenger bag is slung across his torso, and a "DOPE" beanie is resting just above his eyes while sitting here in the basement dressing room of an Indianapolis concert venue, where he's set to perform in a few hours. That negative attention? "It only helps my career," he says. Sure, many are unaware Xan had zero intention of ever being a rapper and that he nonetheless saw one of his songs go viral
last year on SoundCloud
. Or that he was raised dirt-poor and now pays $8500 a month for his Los Angeles apartment. Frankly, Xan doesn't actually care if you've even heard his music.
Playboy visits the star on the raucous 'Wild 'N Out' set to discuss fame, his past—and sex music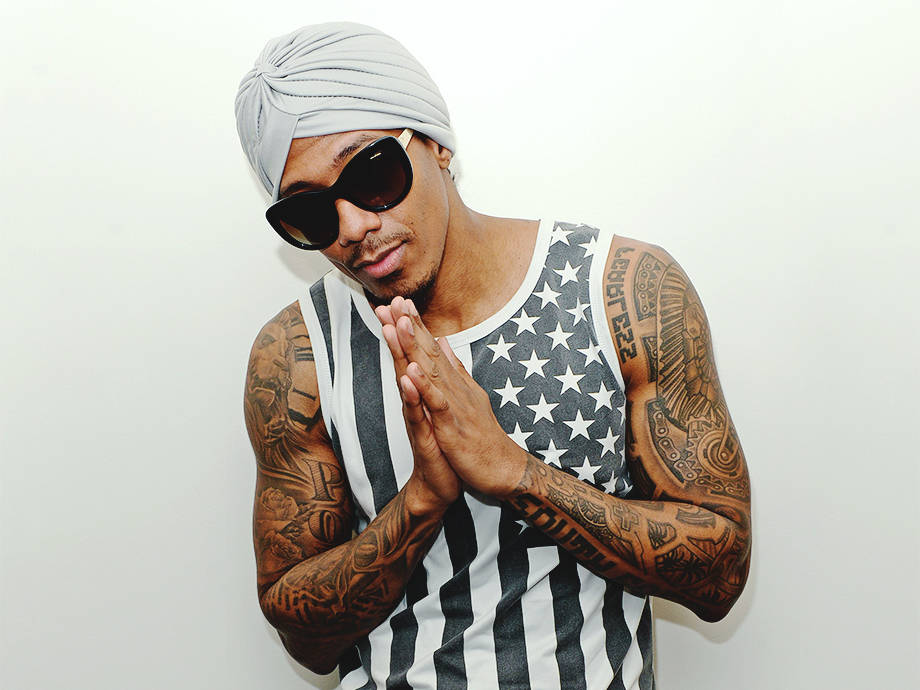 "I honestly think it's dope that I'm bigger as a celebrity and a household name than for my music," he says matter-of-factly. Yes, Lil Xan, the video game-obsessed outcast who dropped out of high school at 14 and was living in cockroach-infested motels until he became "a famous rapper," is now tabloid fodder, a topic of discussion in Seth Meyers' late-night monologues. And that works for him. "And now I've even got fucking Andy Cohen talking about me on Bravo," he says with a wheezing laugh. He kicks up his "cinder block"-heavy Balenciaga shoes on a low-set coffee table and takes a drag from a blunt his rapper-friend and tour mate Steven Cannon declares to be the biggest he's ever fashioned.

"So you can hate on me all you want," Lil Xan declares, "but we out here winning."

---
Fame came quick for Lil Xan, and he'll admit he's still coming to terms with what it all means. "I feel like I'm in the fucking Matrix, bro," he says of his swift rise to notoriety. "I would never even win a prize at school. I thought I was the most unluckiest kid ever, and then boom," he says, miming his suddenly being swarmed with attention for his music. "'Here's a lot of money! You're a famous rapper! Go live a great life!' Like, what the fuck, dude?"

He made his first rap song, a fairly innocuous track titled "Hit My Line," days before his 20th birthday. Little more than one year later, in November 2017, following the music video for his breakout single "Betrayed" going viral and racking up several million views in a single day in August of that year, Xan signed a major-label deal with Columbia Records.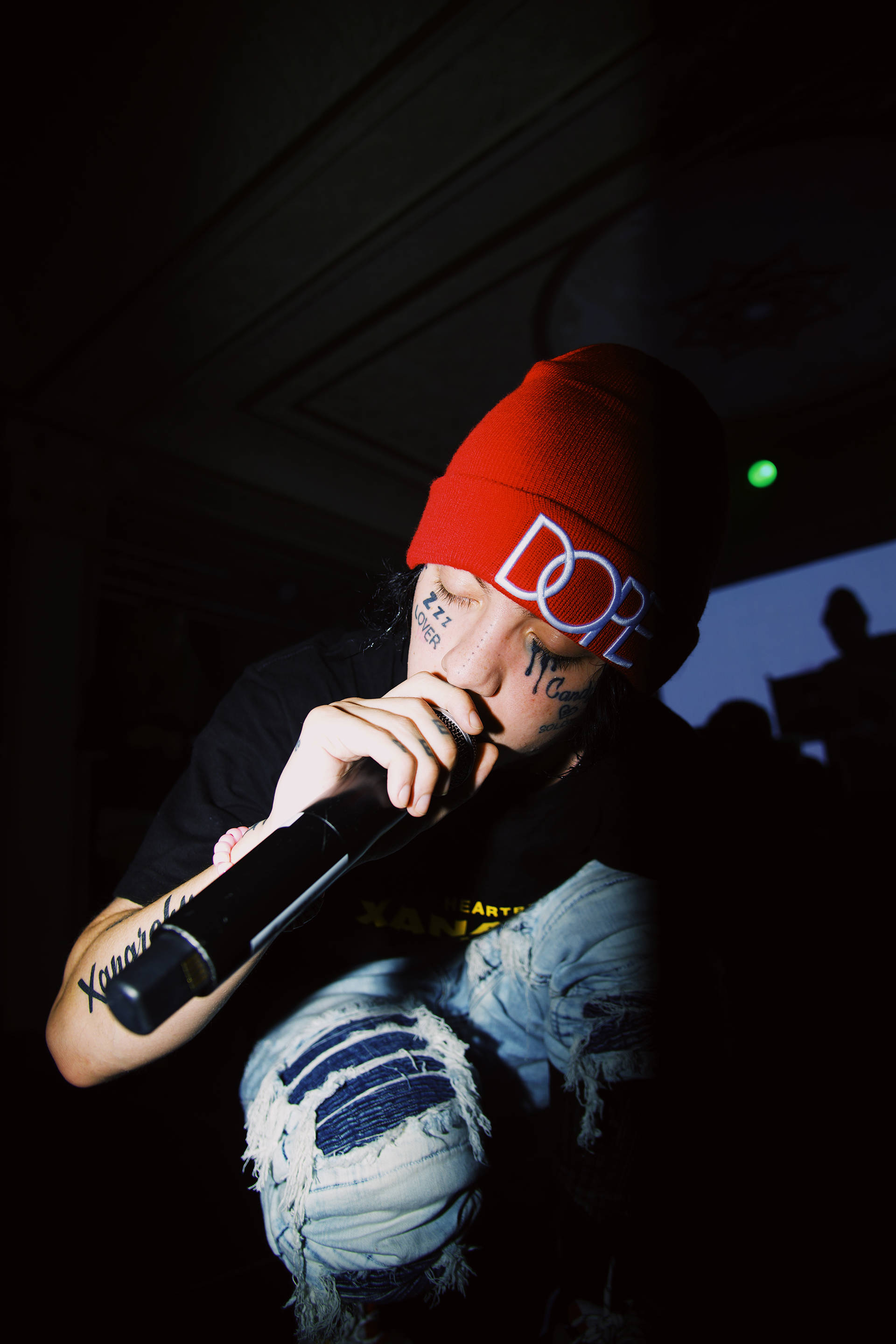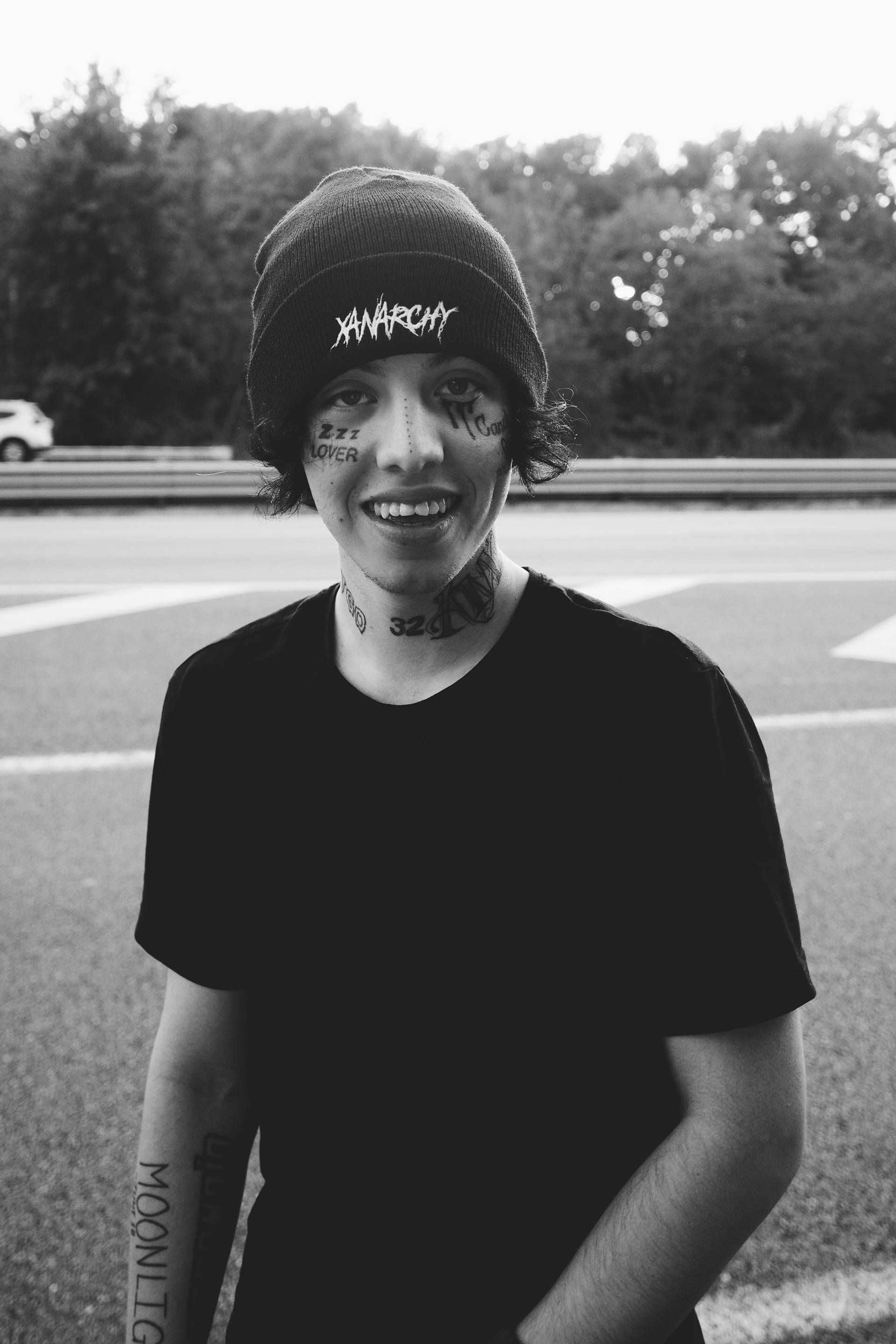 Xan will tell you he's not entirely sure what it was about him or his music or that specific moment in time that sparked such intense curiosity or instant attention. Sure, his was good timing, as those musicians with whom he's often grouped in—other young performers like Lil Pump, Trippie Redd and Smokepurpp, along with the late rappers XXXTentacion and Lil Peep, who all got
their start on SoundCloud
and combine the visual DIY aesthetic of punk-rock music with depressive, woozy hip-hop verses—were gaining mainstream attention for a genre of music Xan calls "alternative rap." Though Xan suspects, in his case, it was likely his name (a reference to the prescription drug Xanax, to which he used to be addicted) that first piqued people's interest.
"People wanted to know, Who is this dude named Lil Xan?" offers DJ Fu, Xan's co-manager and the in-house producer for Mike Will Made-It's EarDrummers label. When first learning of Lil Xan, on the recommendation of the rapper's friends, Fu didn't believe that was actually the young man's stage name. Fu, though, recognized "a natural star" in Xan and soon introduced him to his friend and business partner, Stat Quo, a former rapper with Eminem's Shady Records. When State came on-board as Xan's co-manager, he and Fu helped land the rapper his major-label deal. A few months later, Lil Xan's debut album,
Total Xanarchy
, was released to the public.
---
Xan says he's long been a musical omnivore: He cites Pharrell Williams as his greatest sonic influence, and says in his teenage years, he listened to "everything from Beethoven to Drake to fucking Black Flag, Sex Pistols, the Cure, early Arctic Monkeys." And despite him practically worshipping the rapper Mac Miller, whom he dedicates a portion of his show to following the 26-year-old's death in September, and whose face appears on the cover of Xan's forthcoming new album,
Be Safe
, due in December, the rapper admits he never had the intention of becoming a professional emcee: "I was not that kid in high school spitting freestyles like, 'Yo, I want to be a fucking rapper. Fuck all y'all!' Nah, I was not that kid." Fu believes it's Xan's laissez-faire approach to his profession, or the idea that the rapper, at least to the outside world, appears not to have worked hard his success, that most irritates his critics. "It's like if your whole life, you wanted to be a football player, and then this kid comes along that doesn't even try, and he becomes a fucking star," Fu offers. "It pisses people off."
If the criticism hurts him, Xan doesn't often show it. That hatred, he says, largely exists only in theory. Sure, there were death threats that required him to cancel recent shows in both Chicago and Minneapolis. But he brushes it off when pressed for his thoughts on something so serious. No, Xan says, he doesn't feel any such hate or vitriol aimed at himself in his everyday life. "To be honest you, just gotta stay off the internet," he explains. "The negativity mostly lives on the internet. When I walk outside my house, it's nothing but 'I love you, Lil Xan!' and those are the same motherfuckers calling me names on the Internet."
Labels just wanna fuck you over, bro. Total Xanarchy was put together poorly by the label. Labels are fucking retarded, and they don't understand what's hip.

Behind the scenes, however, Xan has experienced his share of growing pains. As his stage name suggests, the rapper was once a heavy user of prescription pills, notably Xanax. During his first tour, Fu says, Lil Xan "was going through a lot of shit with the Xans, and still trying to kick shit and still trying to get over the addiction." Whether a personal evolution or simply recognizing that promoting drug usage was bad for business, Xan now declares himself against using Xanax. He still calls his fan base the "Xanarchy Gang," but says that he stopped using prescription opioids even
before Lil Peep's death
from an accidental fentanyl-Xanax overdose, though especially in the wake of this. Still, he adds, "When I made Xanarchy, I said I want it to be a brand. Naw, fuck that, I want Xanarchy to be a household name! You see that bus out there?" He motions to a window where outside there sits a massive tour bus with his likeness and the word "Xanarchy" on it in blood-red font. "I have the best fan base in the world. Xanarchy is a cult fan base. I love them all to death."
---
True to his word, the devoted members of the Xanarchy Gang are waiting outside the venue today in Indianapolis hours before his show. Many of them even paid extra to attend a meet-and-greet and watch his soundcheck. What is it about Xan that generates such passionate adoration? Ask him, and he'll tell you it's because, like many members of the Gang, he knows what it feels like to be misunderstood. "I feel like I'm a voice for the outcasts because I feel like I was the outcast in school," he says. "I can see it in my fans. I like that because my music comforts them to let them know they're not alone. I tell them that every show: 'I am no better than you. We are all human beings. Your flaws are perfections. You are beautiful. You are beautiful, no matter what you look like.'"
There's a time you gotta man the fuck up, dude. Just stop fucking lying about that shit. … I wish Noah nothing but the best of luck with her career.

"He just has this aura about him," says Madeleine, a beautiful and shapely 20-year-old blonde who drove two hours from Louisville, Ky., to be here. At today's meet-and-greet, she exchanged words with Xan and, moments later, she and Betty—a 40-something clinical psychologist mom who "saw Xan's internet presence and was like, 'Oh, this guy's cool! That's what's popping!'"—were promptly escorted backstage to hang out and smoke blunts with the rapper and his friends. Later, during an interview, Xan will nod off in Madeleine's bosom.
But now, back in his dressing room, Xan informs his guests, "Grand Rapids was a movie!" referencing the previous night's gig. For reasons unknown, Betty takes that as her cue to grab his crotch. "Oh, my God! This is awesome!" Betty says moments later, assessing her good fortune to be back here with Xan. The rapper doesn't flinch. Maybe giggles a bit. He takes things in stride.
It's why he he has no problem discussing potentially sensitive topics. Like, say, his relationship with Noah Cyrus that ended a few months back, with each of them exchanging barbs via social media. Eventually, Xan
claimed
the entire relationship was staged by his record label.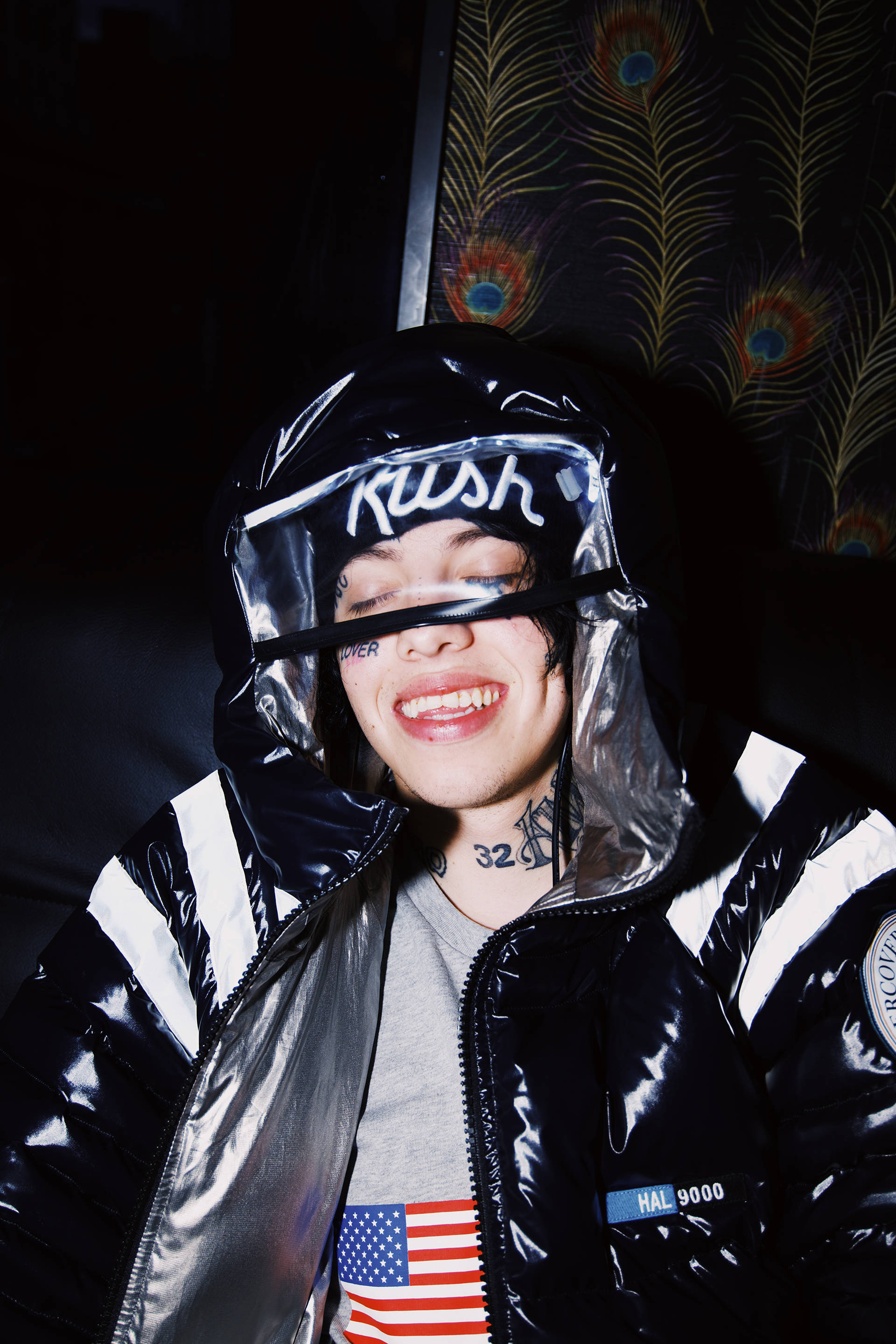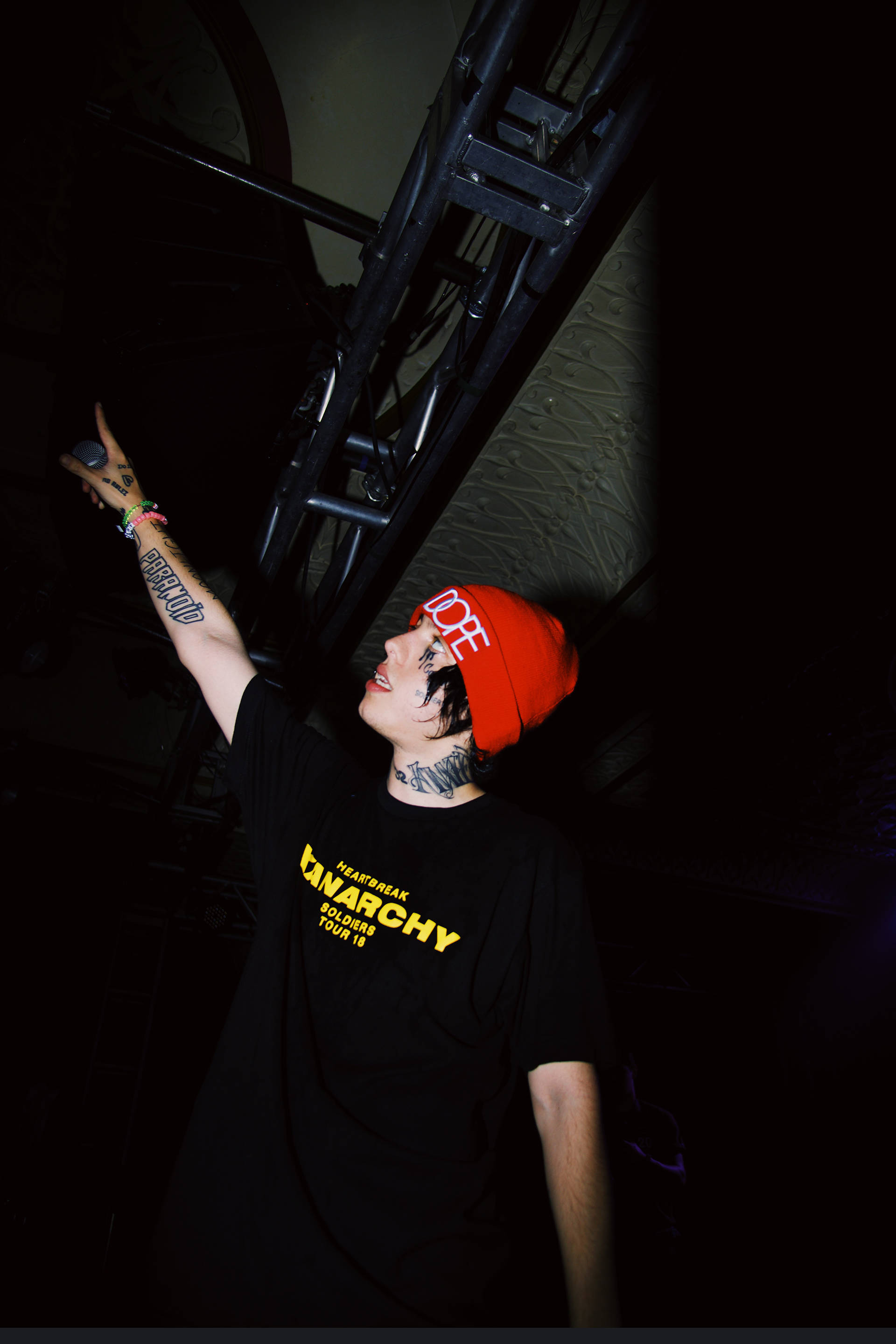 "I admit it. I owned up to my own shit," he says of dating Cyrus. "There's a time you gotta man the fuck up, dude. Just stop fucking lying about that shit." He harbors no ill will toward her, he explains. "I have no bad blood with her family. I think they're amazing. They were so nice. I wish Noah nothing but the best of luck with her career."

OK, how about when he was recently admitted to the hospital as a result of supposedly eating too many Flamin' Hot Cheetos? "That story is completely real," he assures. "I didn't fake that, bro! I really thought I was fucked up. But this is how the media fucks shit up. I never used the words 'overdosed on Cheetos.' But one blog said 'Lil Xan overdosed,' and then everyone runs with it. But the Cheetos shit was very real. Not fabricated in any way. Ask the nurses and doctors that treated me."

Some things, however, Xan can't be so diplomatic about. Earlier this year, during an interview with Revolt TV, Xan was asked to rate Tupac Shakur as a rapper. He gave the late rapper a "2" out of 10, shrugged and called the widely revered emcee "boring." Backlash in the hip-hop community quickly ensued, and Waka Flocka Flame tweeted, "Lil Xan banned from hip-hop." As a result, Xan has done virtually zero press since then, and now he says, "Fuck Revolt. Revolt TV fucked me over. I guess an artist has to get fucked over by a media outlet eventually. But it's almost like people need something to channel their problems at. I guess I'm just that guy."

He's also not pleased with his label, Columbia Records. For one, he says they rushed him to release Total Xanarchy, didn't consult him throughout the rollout process and, save for five tracks, used old tracks he'd previously recorded for it. "Labels just wanna fuck you over, bro," he says. "Total Xanarchy was put together poorly by the label. Down to not even letting me know what the track list was. Or the songs they were putting on it. Labels are fucking retarded, and they don't understand what's hip. They just don't."

The Cheetos shit was very real. Not fabricated in any way. Ask the nurses and doctors that treated me.

"They made a lot of fucking money off me, though," Xan continues. "More than a million. But it's still 'Fuck the label!' With any label, it gets shady after a while. There's no real good labels. There's no labels that really wanna fuck with artists. They wanna help themselves."

---
Xan is still getting used to life as a famous rapper. "He's a young kid. He wasn't groomed to be an artist," Fu says. "He fell into it. So the things he's going through are just growing pains of being an artist and being the young rebellious kid that he is." Still, it undoubtedly helps to have someone like Anna around. Xan's longtime girlfriend, Anna—who looks the other way when he spends time with other women—also acts as his assistant. "I'm like his mom. I literally do everything," she says with a slightly bemused smile. "You can ask anybody. I make sure he gets dressed in the morning. I give him his toothbrush. I love it, but it's a lot. It's complicated."

So is his future. "I'm probably like eight million fucking years old," he says, after recalling how his mom used to call him an "old soul." "I feel like I'm ready to fucking retire after my third damn tour," Xan adds. "But I'm not gonna. Wanna know why? Because I'm very passionate about music."

Xan frequently refers to himself as an "open book," but later he bristles at a particular question. A simple one, really. How much time does he spend in the recording studio nowadays?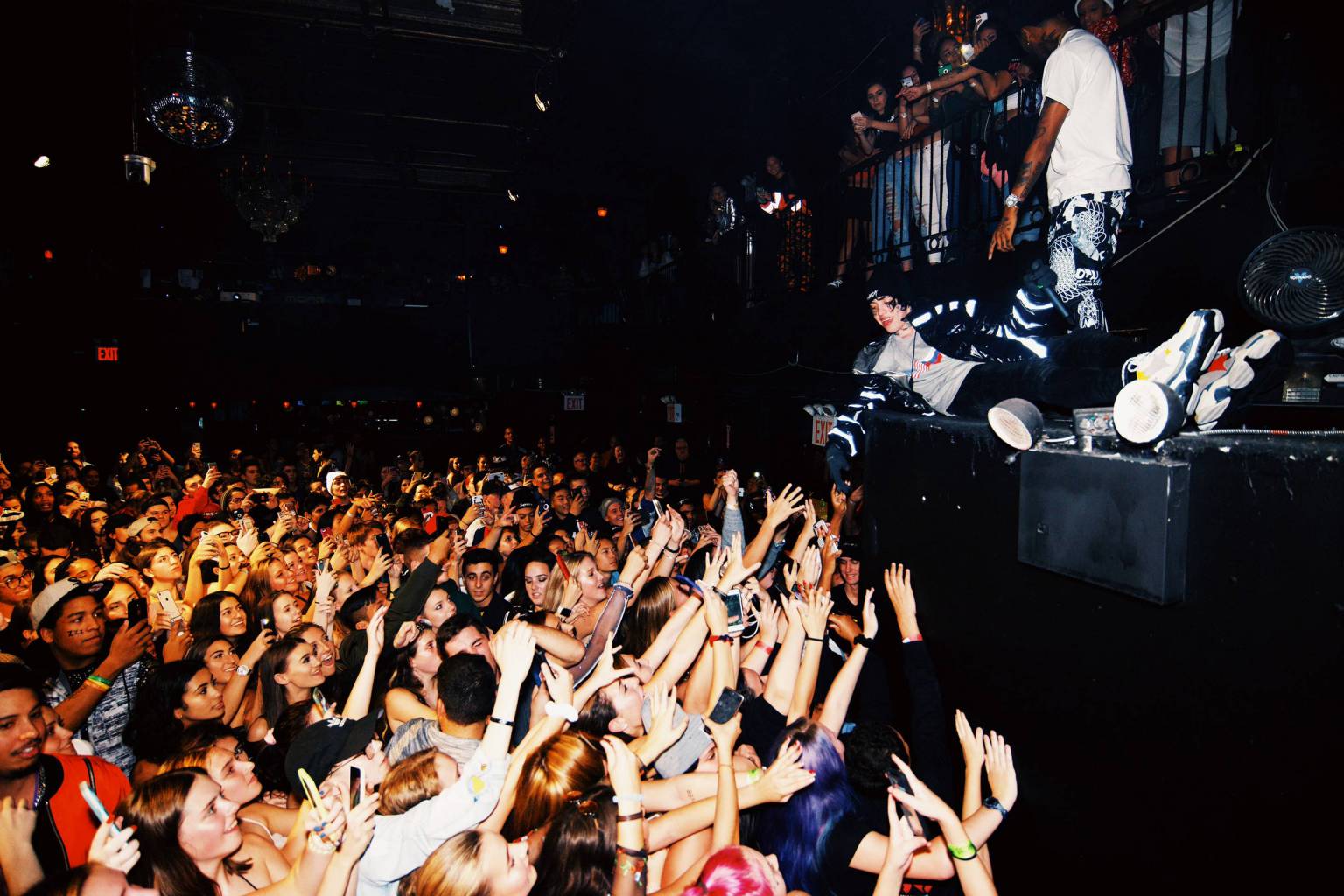 "I'm gonna keep that one a secret," he says, his head reclined on Madeleine's chest. In the meantime, he's willing to share the lyrics to a song he's been working on. It's called "Slow." He says he anticipates it releasing on Halloween, although it still has yet to drop. "We know it's gonna be a fucking hit," he says. How so? "The music. It's so catchy. That song is gonna go crazy."

He puts down a still-lit blunt and smiles, eyes half shut, casually gazing at Madeleine. Later tonight, he'll retreat to his tour bus with her and, that evening, share an Instagram video of her clad only in a towel, declaring her the newest member of the Xanarchy Gang.

But now he's ready to sing his new, sure-to-be smash song to his new friend. "Fuck that hoe. Fuck that hoe. Yah I wanna fuck that hoe," he raps. Madeleine smiles.

Xan pauses and then, apropos of nothing, declares the interview over. He says he's too stoned. He might say something he'll regret.

Recommended for You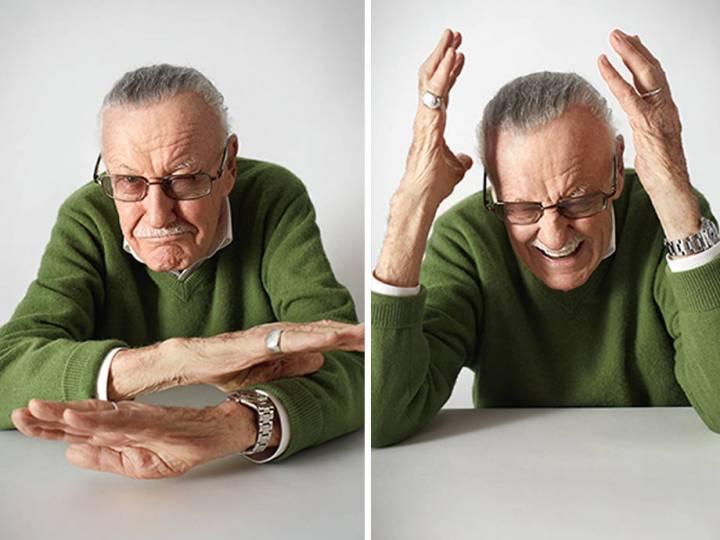 Playboy joined the Marvel legend in April 2014 to discuss his amazing life with superheroes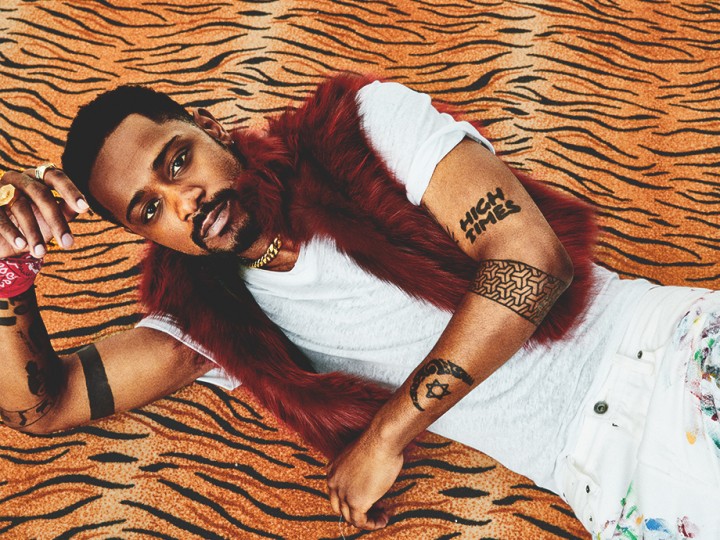 'Atlanta,' 'Sorry to Bother You,' 'Get Out': Lakeith Stanfield tells Playboy about breaking through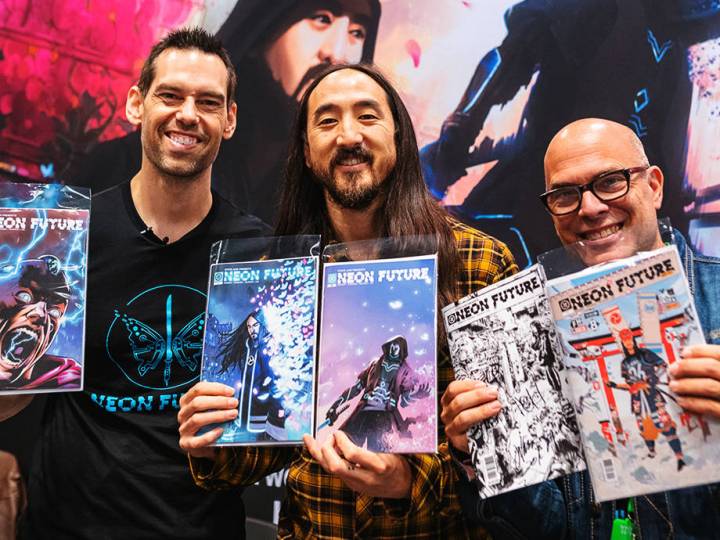 The EDM superstar tells Playboy about his dystopian comics world and new album 'Neon Future III'