At least for the moment, Ludwig Göransson is taking a breather as he nears the end of a busy awards season. "I've been in the studio these last couple of months, and it's been really long nights," the Black Panther composer tells Playboy from Los Angeles during a pause between working with his longtime collaborator, Donald Glover, on upcoming music for Childish Gambino.

However brief, it's a respite that's well-earned. When
Alicia Keys announced
that Gambino's "This Is America" was taking home the Grammy for Record of the Year, many were surprised that neither Glover nor his alter ego jaunted up to the stage to accept the award. In his place, viewers were introduced instead to Göransson, a tall, white Swede with a flowing brown mane who produced the track. Taking the mic, he noted that working with Glover was one of the "greatest joys" of his life, adding "No matter where you're born or what country you're from, you connect with 'This Is America.'" He then opined to the audience exactly why he thought the track and its subsequent viral video made the impact it did. "It speaks to people—right to your soul—and calls out injustice, celebrates life and reunites us all at the same time."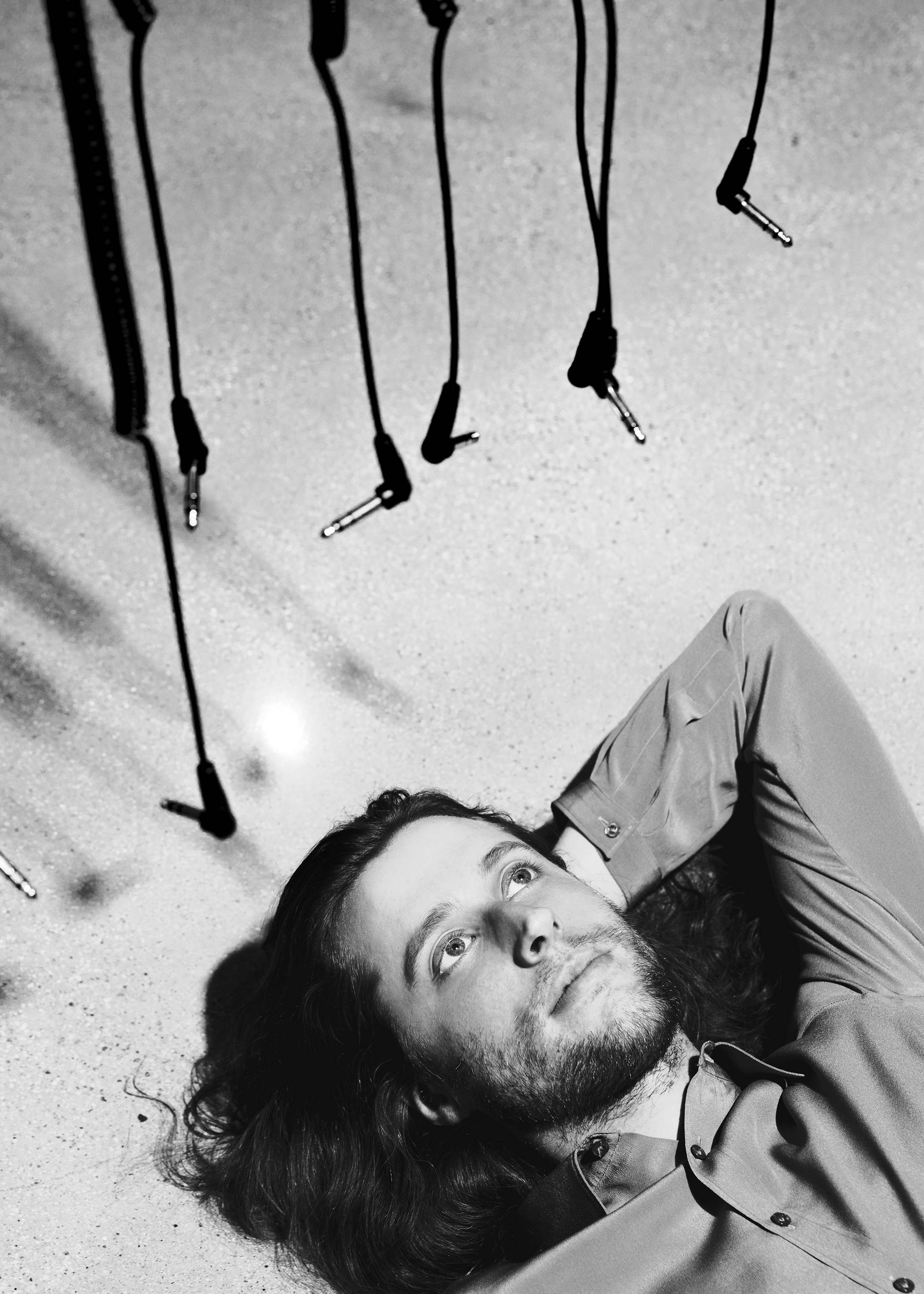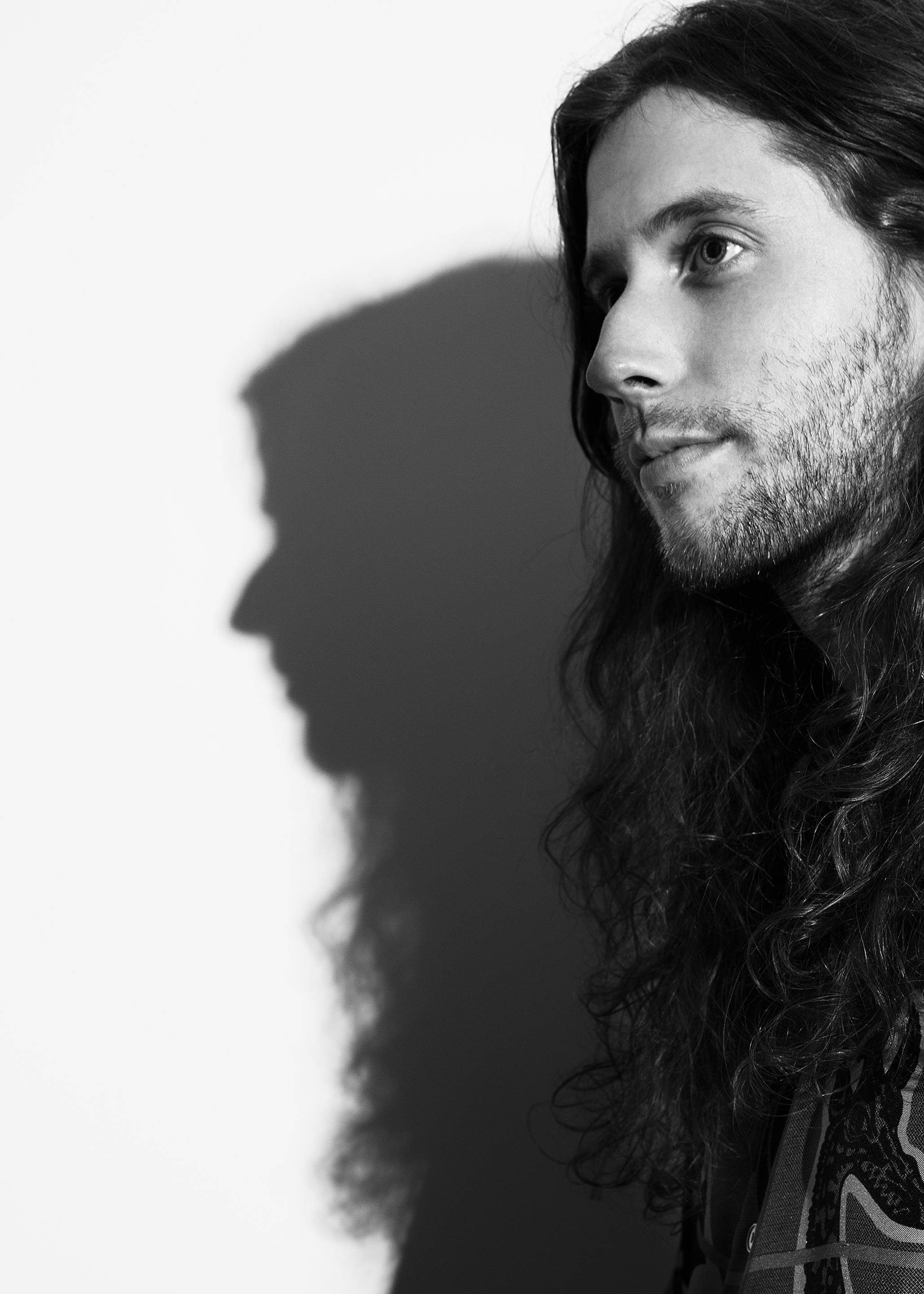 Looking back at that night, Göransson says he knew there was a chance Glover wasn't going to show. "So I thought of something to say about Donald and the song if he wasn't going to be there," he explains to
Playboy
. It turned out to be a milestone evening in Göransson's career: Not only did "This Is America" take home Grammys for Song of the Year, Best Rap/Sung Performance and Best Music Video, but his second high-profile project, the
Black Panther
score he composed for his other longtime collaborator, director Ryan Coogler, snagged the award for Best Score Soundtrack. The feat was a record-breaking one, with
Variety
noting Göransson became "the first artist to win Song of the Year and Best Score Soundtrack for projects in entirely different music genres." Says Göransson of working with Glover and Coogler and helping the two disparate individuals create two singular, standout moments in recent American culture: "It all starts with a friendship."
---
If Gambino fans were startled last year by the direction that "This Is America" takes, they weren't alone. "With Donald, it's all about the art and the creation," Göransson says. "That's very rare in today's times. Whenever we start a new project, it's like, are we going to go this way or that way? We find our way in the dark by experimenting."
This hunger for experimentation is what successfully birthed "This Is America." It's a resounding and unique protest anthem with lyrics that pack a strong shot of social commentary while combining juxtaposing genres and moods. It all results in a musical clash ultimately designed to be an overarching metaphor about the plight of the country. It's no wonder then that a song this layered took, from inception to release, three years to come to fruition.
Why do Post Malone and Ariana Grande get classified differently than their black contemporaries?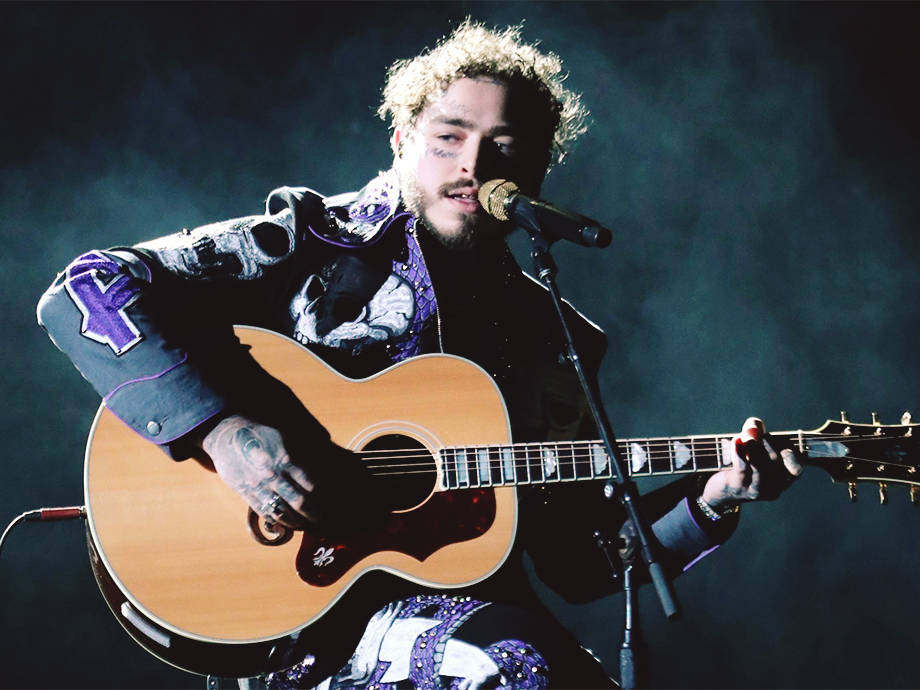 "It was a long process," says Göransson. "We started the main idea, beat and hook three years ago, and then put the song away. We knew it was special, so Donald spent one year just fine-tuning and rewriting the verses a million times. He'd comb over every single word, putting a magnifying glass to every part of the song and making sure it was exactly the way he wanted it to be. Like a perfectionist." It wasn't until backstage at Saturday Night Live this past May, when Glover debuted the song while serving double duty as a host and musical guest, that Göransson fully realized the potential of the long-gestating track. "I knew the song was incredible, but when I saw the video in the dressing room the day before it came out, [I] was like, 'Oh my God. Now I understand.' I knew how gigantic it was going to be."

Finding himself squarely in the middle of two lauded cultural touchstones is a far cry from Göransson's remote European childhood. Enamored by American film and music while growing up in Linköping, Sweden—a moderately sized city that's roughly a two-hour drive south of capital Stockholm—the aspiring composer left his homeland at 22 to attend the University of Southern California. While there, he fell into a plum assistantship with Theodore Shapiro, the film composer perhaps best known for creating the scores for big-budget studio comedies like The Devil Wears Prada.

The mentorship led to Göransson's first brush with Hollywood by helping out with the score for the Ben Stiller-directed Tropic Thunder. Around the same time, he met fellow USC student Coogler. "He came to a party that one of my roommates had at my house, and we played pool together and started talking," Göransson says. The two bonded over their shared love of Swedish music, and when it came time for Coogler to direct his first student film—a portrayal of his native Oakland, Calif., dubbed Locks—he reached out to Göransson. "It had no dialogue—just music and sound effects. When I saw it, with his brilliance and his vision, I could instantly tell what a special person this was. I knew he was going to go places."

I felt very lonely, and it was tough. I left to follow my dreams, and Ryan Coogler and Donald Glover did the same thing.

Two years after arriving in the States, Göransson landed his first major professional gig: composing the music for the new NBC comedy pilot
Community
. "I was 24 and scoring a TV show," he says. "It was a huge deal, and I spent all my time, 20 hours a day, trying to write the best music I could." Early into its run, series creator
Dan Harmon
asked him to write a wild arrangement for a musical sequence that combined Irish folk with flamenco. The song's vocals would be handled by
Community
cast member Glover, then a fresh-faced writer-turned-actor new to Los Angeles. "We recorded his vocals, hung out, talked, and he went home. Two weeks later, I get an email out of the blue: 'Hey, man, I'm also a music artist, and I'm working on my mixtape, and I'm wondering if you know anyone who can mix one of my songs? I just moved to LA and don't know too many people.'"
Göransson was taken aback. "First off, I didn't know he was even an artist," he explains. "I thought he was only an actor. But as soon as he sent me the first song—I think it was called 'So Fly'—I listened to it and was like, 'Oh, my God, this is really good.' It was incredible. I wrote back with some notes about adding some drums here and a guitar there, and that was the beginning of our collaboration."
In the time since, his professional life would be defined by his connections to both Glover and Coogler. Göransson produced the entirety of Gambino's eclectic discography, from his 2011 debut
Camp
to 2013's
Beyond the Internet
, which both featured Kanye-inspired, of-the-moment rap sound. The collaboration later evolved into the '70s soul homage
Awaken, My Love!
, which spawning the groovy hit "Redbone," a song that later snagged three Grammy nominations and won for Best Traditional R&B Performance. Simultaneously, Göransson also found himself composing the scores for Coogler's movies, from the filmmaker's debut feature
Fruitvale Station
in 2013 (when he cemented his status as a director-to-watch), to
Creed
, a box office smash two years later.
---
With the through line for the vast majority of Glover and Coogler's creative output deftly speaking to the black American experience, how does Göransson, a white Swede, estimate he became an essential collaborator for the two? "There's something about being all together, and also kind of alone, and working on this art and music and film to make us feel better," he explains, noting that all three—Coogler from the San Francisco Bay Area, and Glover originally from Atlanta—had isolating, fish-out-of-water experiences in Los Angeles when they first moved to town.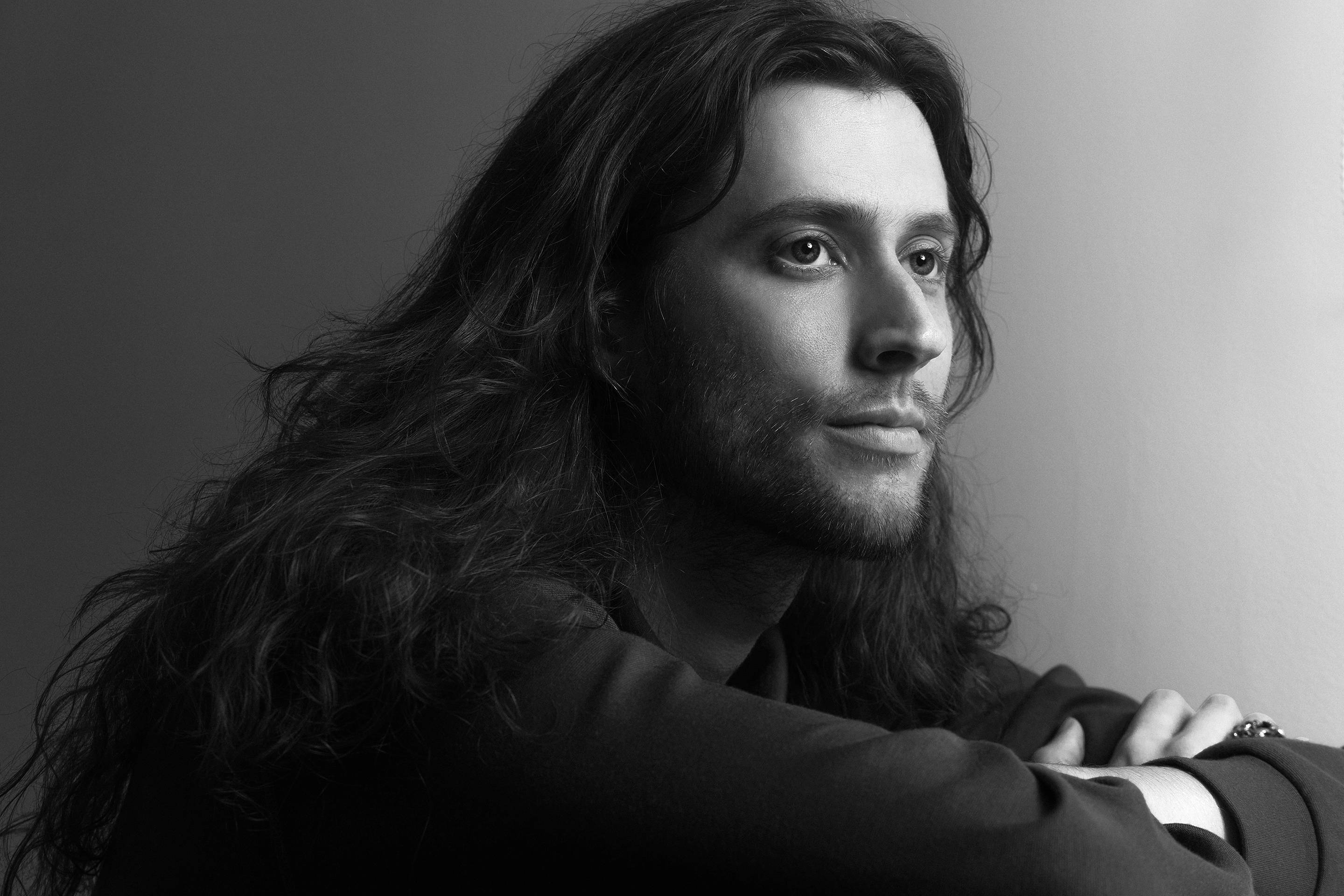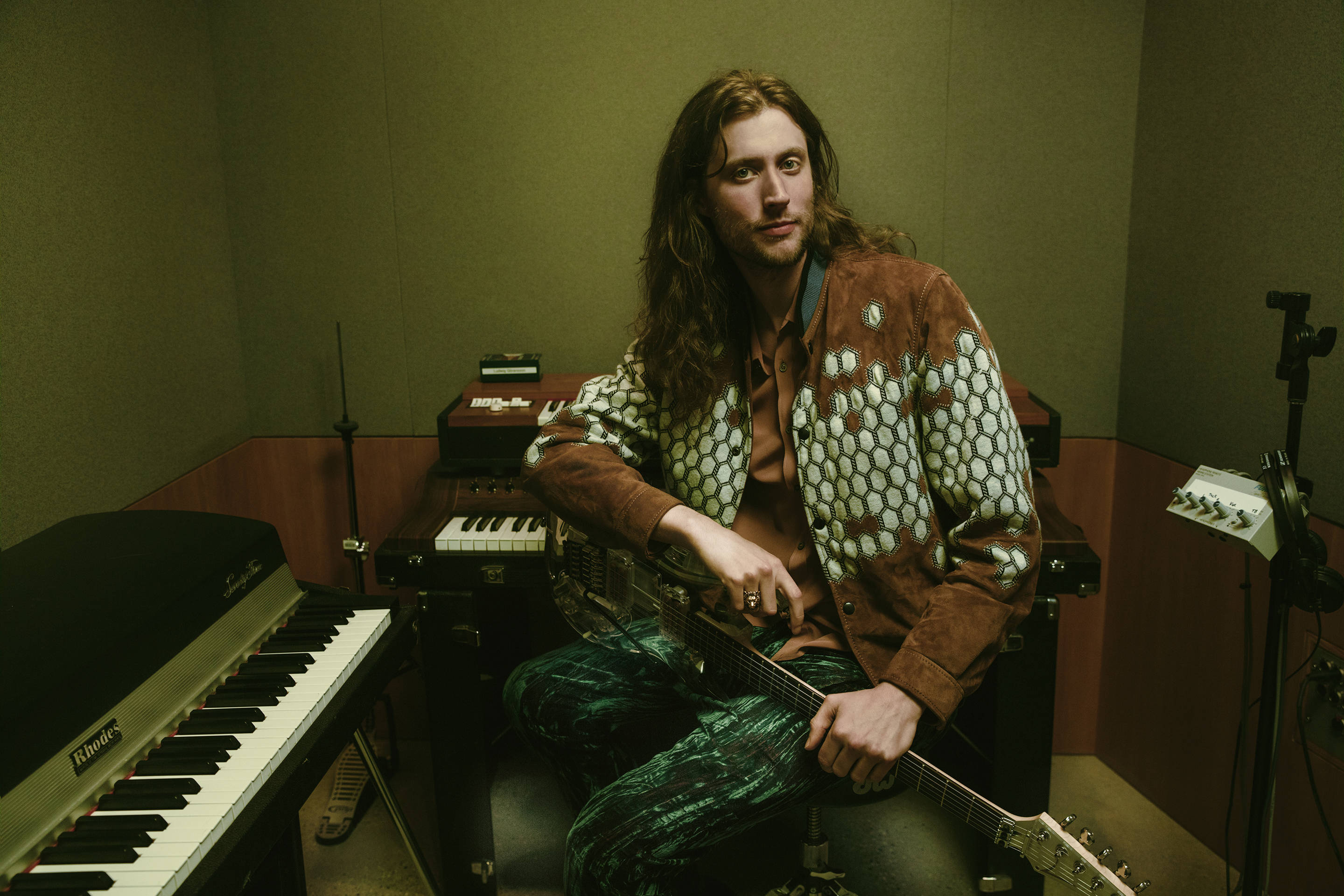 "For me, my first year was really difficult because I'd never been to America before and didn't know anyone," assesses Göransson, who is the composer for the upcoming
live-action
Star Wars
series
The Mandalorian
. "I felt very lonely, and it was tough. I left to follow my dreams, and Ryan and Donald did the same thing." Built on a foundation of being intensely passionate about American culture, it was through this loneliness that Göransson became a hyper-observer, and as a result, perhaps the perfect conduit for two unique visions.
It also helps that he's a voracious researcher. When Coogler was tapped by Marvel to direct
Black Panther
and sent Göransson an early draft of the script, the musician's immediate reaction was to head to Africa. "As a 20-year-old studying music in Stockholm, I moved to Gambia for one month in West Africa and studied music from four different tribes," he says. "That was the first time I got a glimpse of how complex West African drumming and rhythms were, so I knew the only way I can score this movie is to go to Africa, immerse myself in its culture, and study and learn its music."
Göransson did just that, plotting to Senegal with his wife, the violinist Serena McKinney Göransson, to meet with one of the country's most famous artists, Baaba Maal. One long flight and a tense 13-hour car ride through rural dirt roads later, the two arrived at Maal's home and shared a meal of hand-fed goat and rice ("the best dinner I ever had") before heading to a 3 a.m. show for an audience of thousands. "People had been traveling for days to this concert, and you could feel the energy," Göransson remembers. "Right when he walked out in his traditional outfit and started singing, I had goosebumps. I was hypnotized and transfixed by his voice, and I could tell right there and then that we were definitely at the place where we need to be." He stayed in Africa for a month, and Maal provided the perfect inspiration, even lending his voice for two of the score's most notable tracks, including its theme for the mythical "Wakanda."
Göransson's immersive efforts paid off: Not only did his music for
Black Panther
snag that Grammy award for Best Score, it's now also up for an Oscar. "Of course I'm going to go," he says with a laugh of the chance he could be front and center, snagging yet another major award in the span of a month. "It's interesting. We've all been working together for 10 years and aren't doing anything different that we did 10 years ago. I guess the world is just catching up."
'Atlanta,' 'Sorry to Bother You,' 'Get Out': Lakeith Stanfield tells Playboy about breaking through