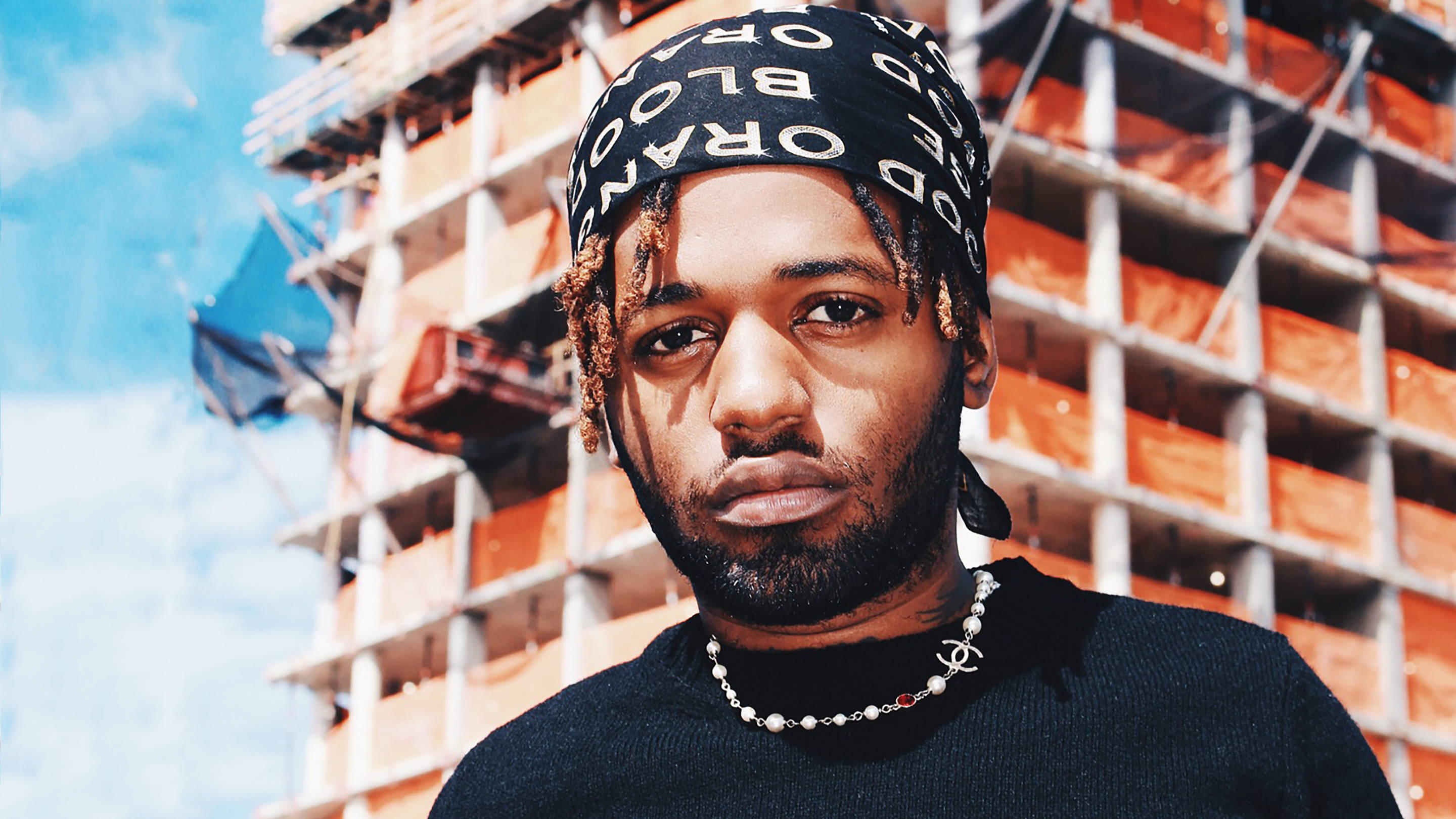 MadeinTYO Isn't Your Usual Soundcloud Rapper
Written by Miles Raymer

Published on

October 26, 2018
There are few aspects of modern American identity that have been as profoundly reshaped by social media as hip-hop. It's impossible to stay up to date on rap beef, rap lingo and the constant evolution of hip-hop's sound without consuming a constant stream of tweets and Instagram content—and that's on top of the pipeline of music being released on SoundCloud. Artists, managers and labels are constantly chasing that elusive thing called "virality," pushing out hashtags of varying levels of cringe-iness, scheming up one attention-grabbing publicity stunt after another—or just hoping that someone out there will turn their song into a meme and send it rocketing up the streaming charts.

MadeinTYO, for one, is over it. "For me, if I wasn't doing music, I wouldn't be
doing social media
" says the 26-year-old rapper born Malcolm Jamaal Davis. "It's cool but it's just a tool. A few other people have [access to] the TYO Instagram. They post on it for me."
"I guess I should get a finsta or whatever," he laughs, "but who the fuck would I give it to?" The massive irony here is that we may not be talking if it wasn't for the way debut single "Uber Everywhere" blew up online. When it dropped at the end of 2015 it was so perfectly keyed into the moment that it felt like it seemed almost inevitable. The beat's bubbly hypnotic loop and breezy rhythmic snap was the logical next step in trap rap's progression from cold and grimy drug dealer music into something sunnier with more crossover appeal.
And then there was that hook. In the title's two short words that he repeats throughout the song like a mantra,
TYO managed
to sum up exactly the way a seemingly tiny technological tweak, like the ability to call a car wherever you are to take you wherever you want to go, can feel more profoundly liberating than we might be comfortable admitting about an app. And if you stream "Uber Everywhere" even once, you hear it again and again in your head every time you thumb open the Uber app on your phone. And you probably smile, which is why it became a massive hit before it even had an official release.
You can drop the same type of mixtape for the rest of your life, but if you're an artist you want to paint different pictures.

The three years that have passed since then are basically a lifetime in the modern pop world, where careers can rise and crumble in the span of a few weeks. But TYO seems to have pulled the tricky maneuver of channeling his debut's momentum into something with clear long term potential. Since "Uber Everywhere," he's released a handful of infectious follow-up singles (like the unshakably catchy "Skateboard P"), strung together a series of high-profile guest spots (popping up in unexpected places like a Fall Out Boy remix) and racked up a billion streams.
Even as a relative newcomer, he's proven himself to be one of the more reliable hitmakers in a wave of young rappers that's resulted in more than a few one hit wonders. And he proves himself once again with his long overdue debut album,
Sincerely, Tokyo
. It's a compilation that makes it evident that he's got different ambitions than making another viral hit–big, artsy ambitions–and he's willing to take the risks it takes to get there. "It's more put together. More organized. We're doing it in a different way," TYO says of the album. "It's not ratchet," he adds, with a smoky cackle.
Sincerely, Tokyo is not just the collection of a couple of singles to be mined for playlists, tied together with a bunch of just-good-enough filler tracks. It's a cohesive, coherent statement, showcasing an adventurous ear and an uncanny ability to adapt to any sound TYO comes across. "Moshi Moshi" pairs a pitched-down flute riff with squelching electronic drums that recall avant-garde pop collective PC Music. The dizzy fuzzed-out slap of "Retro 88" feels like a Internet-age reincarnation of Beck's early- lo-fi stoner rap. "What's Gwannin," featuring OVO crooner Roy Woods, is a slow jam drenched in satiny Sade vibes.

"All of my favorite artists, they transform," TYO tells me, citing examples from Kanye West and Pharrell to M.I.A. and Lana Del Rey. "As artists and humans we just grow. You can drop the same type of mixtape for the rest of your life, but if you're an artist you want to paint different pictures." Of course, there are still plenty of tracks that stick to the hype that TYO's built his name on. "Outstanding" and single "Ned Flanders" (featuring A$AP Ferg) don't go much deeper lyrically than talking about his considerable charm and success, simultaneously delivering the requisite amount of "oohs" and "skrrt skrrts" for a rap record in 2018. Like "Uber Everywhere," each hook on both tracks can lodge itself in your brain on first listen and stay wedged firmly for days.

The freedom for a rap artist to do things like slide across styles that way—to work with Atlanta mixtape sensation Gunna and indie auteur Dev Hynes (aka Blood Orange) on the same album—is a fairly new phenomenon, and TYO's embraced it with a passion. "I feel like we're at a time right now where you can have Frank Ocean jump on a Calvin Harris song," he says, with a hint of amazement. "In 2019, everybody's going to be on everybody's shit. The sky's the limit...I want to jump on everything."

Kyle, known for hip-hop hit "iSpy" and new album 'Light of Mine,' tells Playboy why he keeps smiling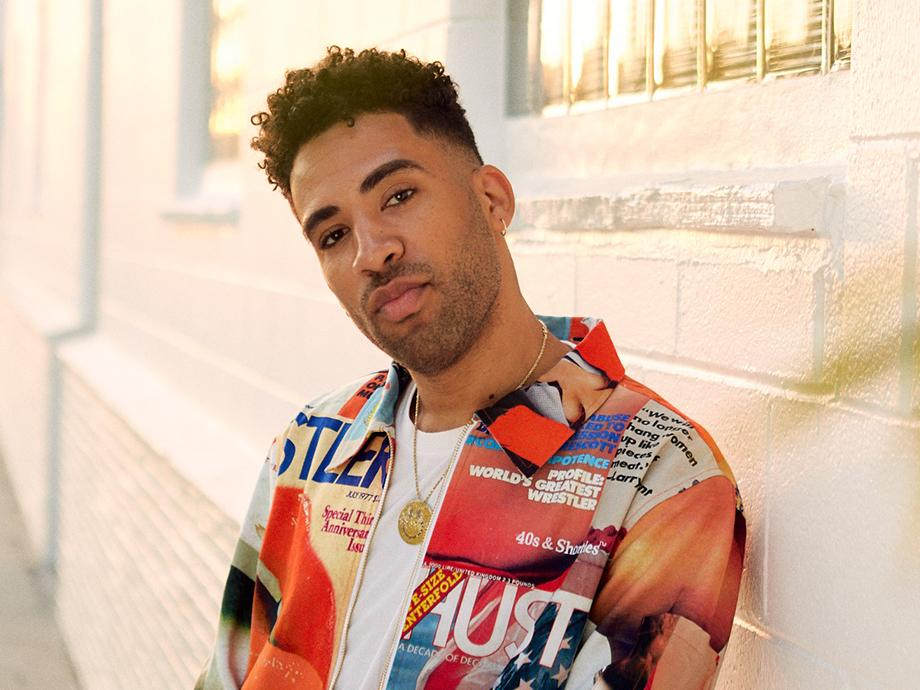 The complaint goes
that SoundCloud rappers
are more interested in clout than art, more focused on brain-dead hedonism than the political and social messages that are part of the foundation of what some people consider "real" hip-hop. It's not the main point of the album, but
Sincerely, Tokyo
is— at the very least, subconsciously—an attempt to shift that perception. The subject matter he's rapping about is evolving a long with his music. "I want to talk about me being a full-time dad," he says, "Or relationships not working out and seeing them crash right in front of you. That type of stuff that everyone goes through that you wouldn't get to on a 'Bling-blaow, oh, chains on Skateboard P.'"
The big, decadent, hooky songs that SoundCloud rappers specialize in, he says, are "a flex and it's fun, but I feel like when somebody shows you that you can get that turnt and then drags you in, they'll stay for the conscious shit too. If you're cool enough, you can say conscious shit that works." And, of course, he explains that a lot of those complaints (about a lack of depth from his peers) are really just about social media, and the Instagram-intensive lifestyle that young rappers today exemplify. "You have to understand," he says, "all these people, all of us, they're growing up online." He goes on to argue that all of his young peers and fans "fuck up and get locked up" and "now, it's just publicized instantly" as opposed to musicians of the past. "We have this world where you're canceled once you do some wild shit online. You go viral over something that could tarnish your career or you can't be take, seriously because you were talking about getting head."
MadeinTYO isn't exactly living a monastic existence, but he has the self awareness to never take it too far. "Don't get it fucked up," he says, "we still get lit." According to
Sincerely, Tokyo,
having fun as a thriving young rapper and being a careful, considerate human aren't necessarily mutually exclusive. "I'm young, I'm out here, but I'm responsible too," he says. "You've got to watch what you leave behind."