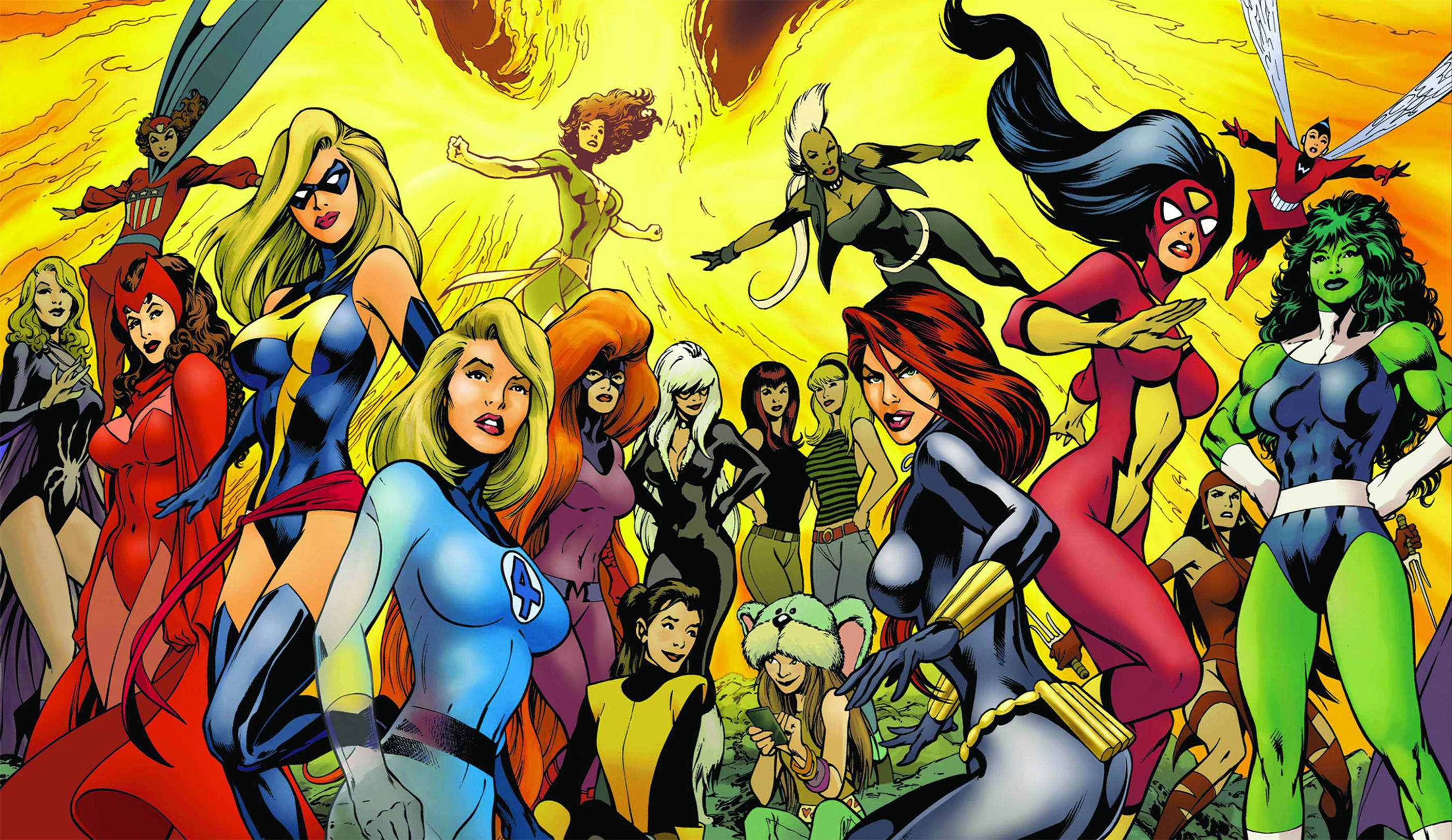 Finally, an All-Female Marvel Superhero Movie Could Be in the Works
Written by Daniel Barna

Published on

November 01, 2017
The reviews for Thor: Ragnarok—which storms into theaters this week—are unanimous: it's laugh-out-loud funny, the visuals crackle and Tessa Thompson is a total badass.

As the boozy bounty hunter Valkyrie, Thompson not only holds her own opposite Marvel veterans Chris Hemsworth, Mark Ruffalo and Tom Hiddleston—she steals the show. In doing so, the
Westworld
star joins the growing canon of strong female characters within the Marvel Cinematic Universe.
But with so many women crime fighters to choose from — Scarlett Witch, Black Widow, Gamora and Mantis just to name a few — Marvel has yet to release a female-fronted superhero movie. While that's set to change in 2019, when Brie Larson's Captain Marvel finally opens (11 years after Robert Downey Jr. started this whole thing with the first Iron Man movie) Thompson is hopeful that it'll be the first of many.
In a recent interview with CBR, the actress revealed her Marvel counterparts joined her for a meeting with Marvel Studio's boss Kevin Feige, in which they pitched him on an Avengers-style movie featuring an all-female roster of superheroes.
Thompson explained that the group included Larson, herself, Zoe Saldana, Scarlett Johansson, Pom Kiementieff and Karen Gillan. "Yeah, I think it was that group," she said. "We were just sort of all in a semi-circle talking, and it just came up, because none of us really worked together — well, I suppose Zoe, and Karen, and Pom — and wouldn't it be nice if we could all work together?"
As Thompson tells it, they were "sort of speculating" that perhaps their characters would crossover in the upcoming Avengers movies, which by all accounts is going to be a full-blown superhero bonanza. "And we thought, 'No, we should just have a whole movie where we know every day we're going to arrive and get to work together,' Thompson added. "So we just ran right up to Kevin Feige and started talking about it."
A year ago, that kind of a proposition might have been far-fetched. But after the monster success of Wonder Woman, the Hollywood gatekeepers will likely be more willing to sink a fortune into a female-led superhero franchise. Feige for one was receptive to the idea according to Thompson.
"That's the thing that's so fantastic about Kevin is you always get general interest from him," she said. "At least when you start speaking, and then you might get 10 minutes in, and you sense that maybe something is not as exciting. But no, he's really open to collaboration and wants to hear what we're interested in."
With Marvel's slate planned out all the way through 2020, any movie built around an all-female superhero dream team will have to wait. But with Thompson's Valkyrie poised to be Thor: Ragnarok's breakout star and with Wonder Woman and Captain Marvel leading the way, one thing is clear: when it comes to superhero movies, the future is female.