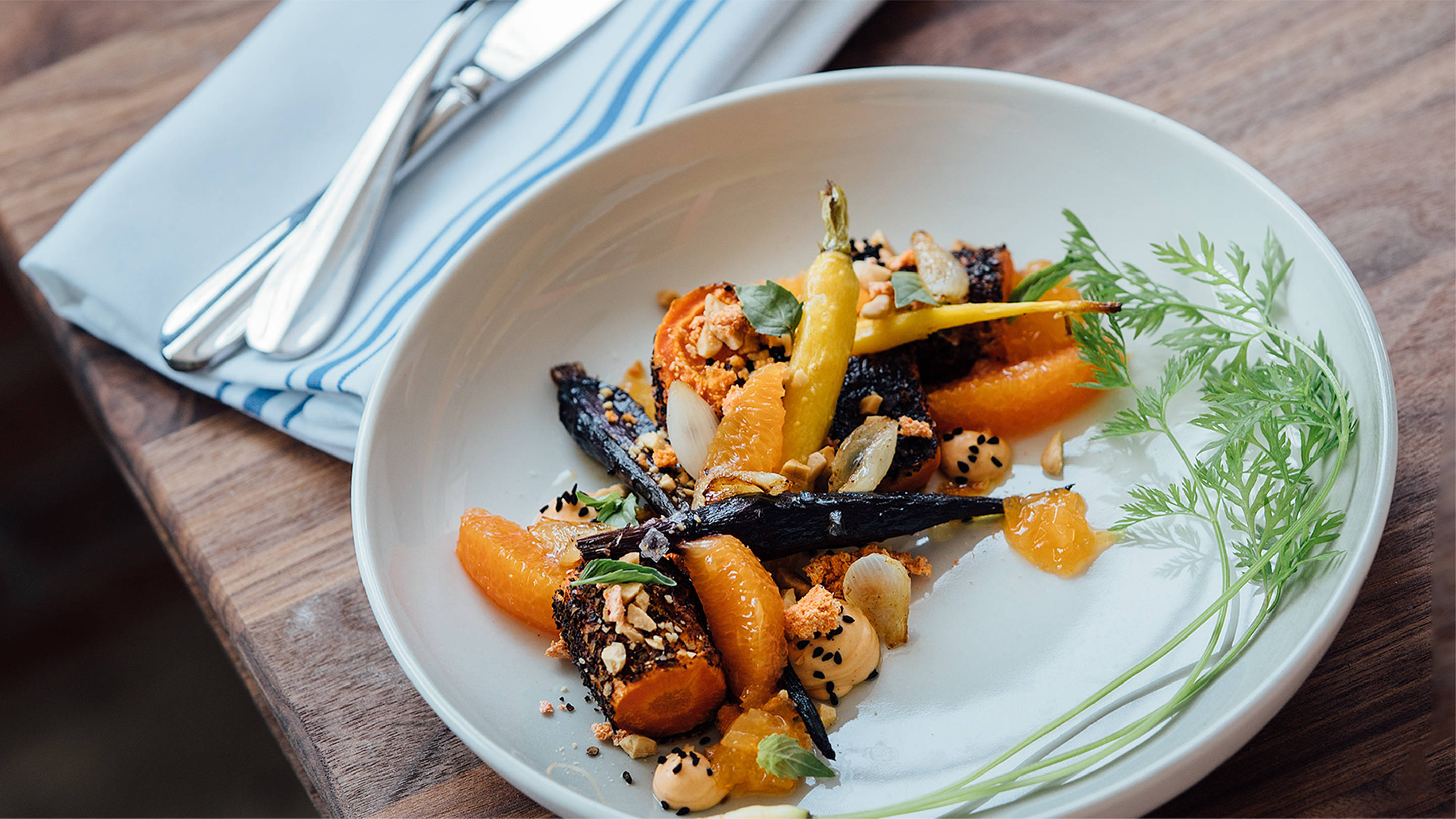 Meet the Cannabis Chef of Uruguay
Written by Luanna Ferreira
There is a feeling of adventure when you try to book a table at the Chef Weed House, in Montevideo, Uruguay. Although cannabis has been legal in the South American country since 2014, the restaurant is the only one to specialize in using the drug as an ingredient in the city. And making a reservation requires a little extra motivation because they keep their address a secret and the clients win the location only after they go through an interview.

"More than a dinner, I want to offer people an unique experience. Something they will carry on forever and talk about it with joy after years", says Chef Gustavo Colombeck, the mind behind the haunt. Colombeck is part of a very exclusive team: he is one of the 20 chefs specializing in cannabis around the world, most of them in their 20s. But when he left his home country of Brazil, his current profession was not part of his plans.

It was only when he worked as a volunteer in 2017 at a Montevideo, Uruguay hostel that the high-inducing plant became of interest. "They had a few cannabis plants in the hostel. I was helping around taking care of them and this task gave me the chance to learn about pruning and the best harvest time," Colombeck remembers. And when he saw locals selling cannabis-laced treats on the streets, his intrigue turned to ambition. He started selling his own "magical" version of a local cookie, called alfagores, popular in Uruguay. It sold out on the first day. "On the third day, I realized I could go further and create new dishes."

Colombeck worked in the hostel for only two months being dedicating himself full-time to crafting edible concoctions, studying about the use of the cannabis in gastronomy. He learned about the complex decarboxylation process—the chemical process that activates the THC to make people high without lighting taking a lighter to their brownies.

And while some edibles work to mask the signature taste of cannabis, Colombeck wanted to find a way to highlight the flavors, demanding countless tests to try to understand the perfect way to introduce cannabis into a recipe—via olive oil, butter and meats or fishes. Today, his menu lists 25 dishes, including everything from filet mignon to pasta, and yes, even cocktails. "If you put it too early or too late, things can go wrong. You will lose the flavor, the effect caused can be very light or people can feel sick," he explains.
Most people are not aware of it, but each type of cannabis flower has a different taste. Some can resemble chocolate, others can be more similar to fruits like mango, lime or orange.

Where Colombeck's experience differs from
most cannabis-laced delectables
is the personalization that initial interview upon booking allows; each item is tweaked for the particular customer. "If the people have been introduced to cannabis, I will use an amount that they can feel, but won't get them too high. If there is someone who has no previous experience, I will be more careful with the amount, so they feel something, get introduced to cannabis and have a pleasant evening," Colombeck says.
"That is why it is so important to have a previous contact with the clients before the dinner." He also uses the opportunity to gage tastes: "Most people are not aware of it, but each type of cannabis flower has a different taste. Some can resemble chocolate, others can be more similar to fruits like mango, lime or orange.

"And you know that whole farm-to-table service that is so popular these days? The cannabis Colombeck uses is plucked from his own garden. He is just one of 6,000 people with legal permission to grow his favorite ingredient on residential property.When it comes to gastronomy, all the parts of the plants are useful, but each of them need special attention. Colombeck explains that the seeds can become vegan milk, flower or olive oil, while the roots can be used to prepare therapeutic teas after being soaked and purified. The plant stalks are often used during barbecues, in the fire, and the leaves become a tasty spice—or even mixed in fruit juices. "When we mix the leaves in a juice it doesn't give the high feeling, but it makes the marijuana effect last longer if people have smoked or ate before," Gustavo says.

It all requires a meticulous work ethic, but for Colombeck, the attention he's paid to the plant has clearly paid off. His restaurant is now fully booked until December and each client pays $150 for a mystery dinner menu. Even when he's not working at Chef Weed House, he is working. He'll cook at customer's homes three times per week to serve a 10 person dinner party.
Playboy goes on a journey to the beaches for kayaking and a reminder of our affect on the planet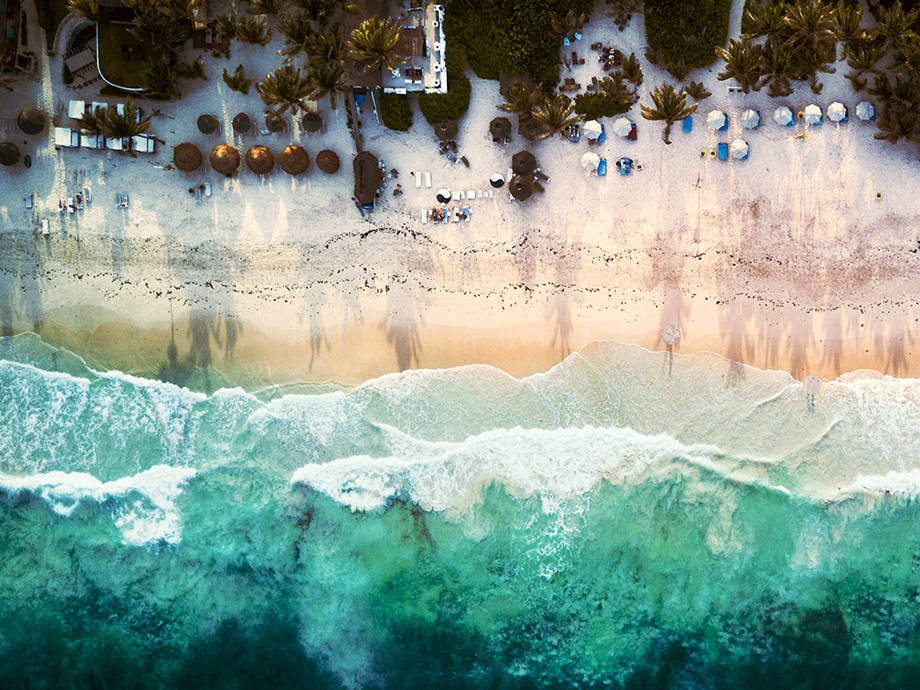 Journalist Felipe Aguiar, 75, has been lucky enough to taste Colombeck's creations and, while he has experienced cannabis fine dining across the globe, he can't say anything else compares. He describes the chef's work as "so important" because it is the kind of work that can change society's perception of the drug. "He is an excellent professional and thinks about all details." Aguiar defends. "When I heard he was touring in Brazil I didn't think twice to get in touch and book a dinner. I invited four close friends, all in their 70s. Three of them had experience with cannabis and one of them was a beginner," the journalist remembers of the multi-course that included fish covered with mushroom sauce, risotto and chocolate pie with ice cream.
And, evidently, Aguiar isn't the only fan of Colombeck's cuisine. The chef has since been invited to work in restaurants in Europe and in California next year. Eventually, he will relocate to the southern California cannabis-loving destination. "I really want my work to help people have
less prejudice about cannabis
. We are creating an YouTube channel where I will teach some dishes. I aim to bring information to people who want to learn about cannabis in all the ways I can—with my work, events and social media," Colombeck says.
"I can't tell exactly where I will be in 10 years, but [I know I can see myself] cooking at home, receiving strangers as if they were friends, and being recognized for my work."