Vicente Reyes is standing at the front of our bus in a forest green military jacket as we drive down a highway outside of Oaxaca City, Mexico. "Should I start from the mythological part?" he asks the us like a camp counselor building suspense for a ghost story. A chorus of yes rings back to him. His audience is a group of glamorously bohemian travelers from all over the world, the kind you'd meet looking impeccably costumed at Burning Man (Potentially literally. They all go to Burning Man together, and have been going long before the layman found out about it). Reyes, co-founder of Gem&Bolt mezcal and director of operations for Mexico, begins to tell the tale of agave.

We're on our way to the Gem&Bolt distillery, driving past Yagul, a UNESCO World Heritage site in the Tlacolula Valley that Reyes calls the cradle of civilization's agriculture. He's right. Archeologists have discovered evidence at Yagul that proves its prehistoric residents to be the first to domesticate maize and other plants on the continent of North America. Reyes' story starts before those ancient hunter gatherers turned into farmers. He tells us of Mayahuel, the generous goddess of agave and fertility who had 400 breasts that could feed everyone. "Agave is a representation of life itself," Reyes says.
Today, the agave plant is just as generous—particularly when you look at the spirits that come from it. By 2025, the tequila market is projected to hit $6.36 billion. By the
end of 2022
, the world is allegedly going to drink $840 million worth of mezcal. Gem&Bolt will only make up a fraction of that titanic figure and it isn't trying to be the Jose Cuervo of mezcal, although its founders do have a mission of disrupt the industry.
It's the best legal drug out there.

We pass corn fields, cactus, agave, cattle under the blue skies of Tlacolula. Reyes finishes the tale of Mayahuel and begins explaining damiana, a shrub and component of Gem&Bolt mezcal. The plant has traditionally been consumed in teas and liqueurs around Mexico, and is believed to be an aphrodisiac. "It's the best legal drug out there," says Gem&Bolt co-founder Elliott Coon, explaining that the shrub's powers go beyond the sexual definition of aphrodisiac you're likely thinking. It "accommodates needs." Low energy? Take damiana for a boost. Too high? Damiana will balance you out. "You just get happy all the time and stay happy," says Adrin Adrina, Gem&Bolt's co-founder who lives in Oaxaca.
Coon and Adrina started experimenting with mezcal and damiana when the childhood friends began running a speakeasy in Oakland, California they called Gem&Bolt. On a trip to Oaxaca with a
mezcal industry insider
, Adrina fortuitously met Reyes, laying the foundation for their future business partnership. Back in Oakland, Gem&Bolt speakeasy guests took to damiana quickly, and soon Adrina and Coon were driving thousands of liters of their elixir to Tulum where they were throwing more mezcal-filled parties. They wanted to take the spirit to Mykonos, but couldn't bootleg their product overseas. The solution: officially launch Gem&Bolt as a legitimate mezcal brand.
---

Our bus reaches the distillery where that legitimate mezcal is made. It's a simple, open-air facility you could lovingly call rustic. Bougainvilla grows wildly at the front gate next to Gem&Bolt's spray painted logo. We meet Ignacio "Nacho" Martinez, the fourth generation mezcalero in charge of the drink's production. While Adrina and Coon once infused damiana into mezcal, they now work with Martinez to distill mezcal with damiana (think of it like gin—the damiana is put in a basket inside of the still, allowing its essential oils to join forces with the agave spirit as its distilled).

Reyes shows us exactly how that's done on a tour of the property, explaining every detail from the roasting of harvested agave hearts to checking the alcohol percentage of the finished product. While this facility serves its purpose for now, the company is working on inventing the most environmentally sustainable mezcal-making operation possible. The trick is to change it enough to make it greener, while preserving tradition and keeping costs low. They want to impact the industry by coming up with something that can be adapted by others cheaply. "Innovation is key in Oaxaca," Reyes tells us. "We love to learn from the outside world and adapt."

There may be a real remedy for those booze-filled late nights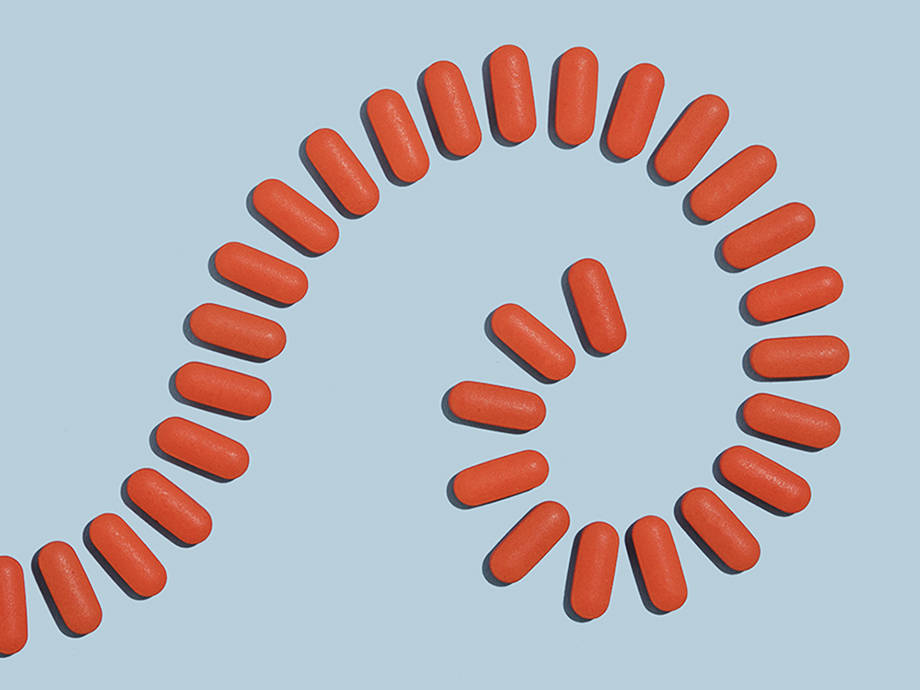 The following night, we board another bus en route to an abandoned hacienda
outside of Oaxaca City
. The air smells like dust and smoke as we rumble through the dark rural landscape past donkeys and gas stations. I was having deja vu. It was two years ago I made a similar journey for a similar party. Adrina and Coon throw an annual bacchanal to celebrate Day of the Dead, and I had attended the artfully orchestrated party in 2016. The night had been a blur of face paint, marigolds, throbbing bass, and mezcal, although moments stand out in my mind vividly like scenes from a movie. Like when a woman I'd read about in Vanity Fair flowed across the dance floor toward me the only way someone in an 8-foot-wide feathered Aztec headdress could: majestically. She had chocolate-covered mushrooms portioned for microdosing, and was sharing her psychedelic bounty with other intricately dressed partygoers.
The parties are important. After all, the mezcal would not exist if it hadn't been Adrina and Coon's prowess for hosting elaborate events. Gem&Bolt is both a lifestyle and an aphrodisiac-laced mezcal. We reach the sprawling, overgrown estate bathed in soft golden lights. At check-in, we're given glass flasks for mezcal drinking, and a damiana tincture to set the mood. The party is a feast for the senses immediately. A man walks around with smoking copal incense. There are alters to those who passed this year,
like Anthony Bourdain
. There's a massive set up of Oaxaca delicacies, and even more massive art instillations. The dance floor—if you can call a large lawn a dance floor—is alive with bejeweled and feathered bodies. It's exactly the kind of production you could expect from Adrina and Coon; ornate but not try-hard, over-the-top but just enough.
The mezcal or maybe the damiana is working. We get happy and stay happy.