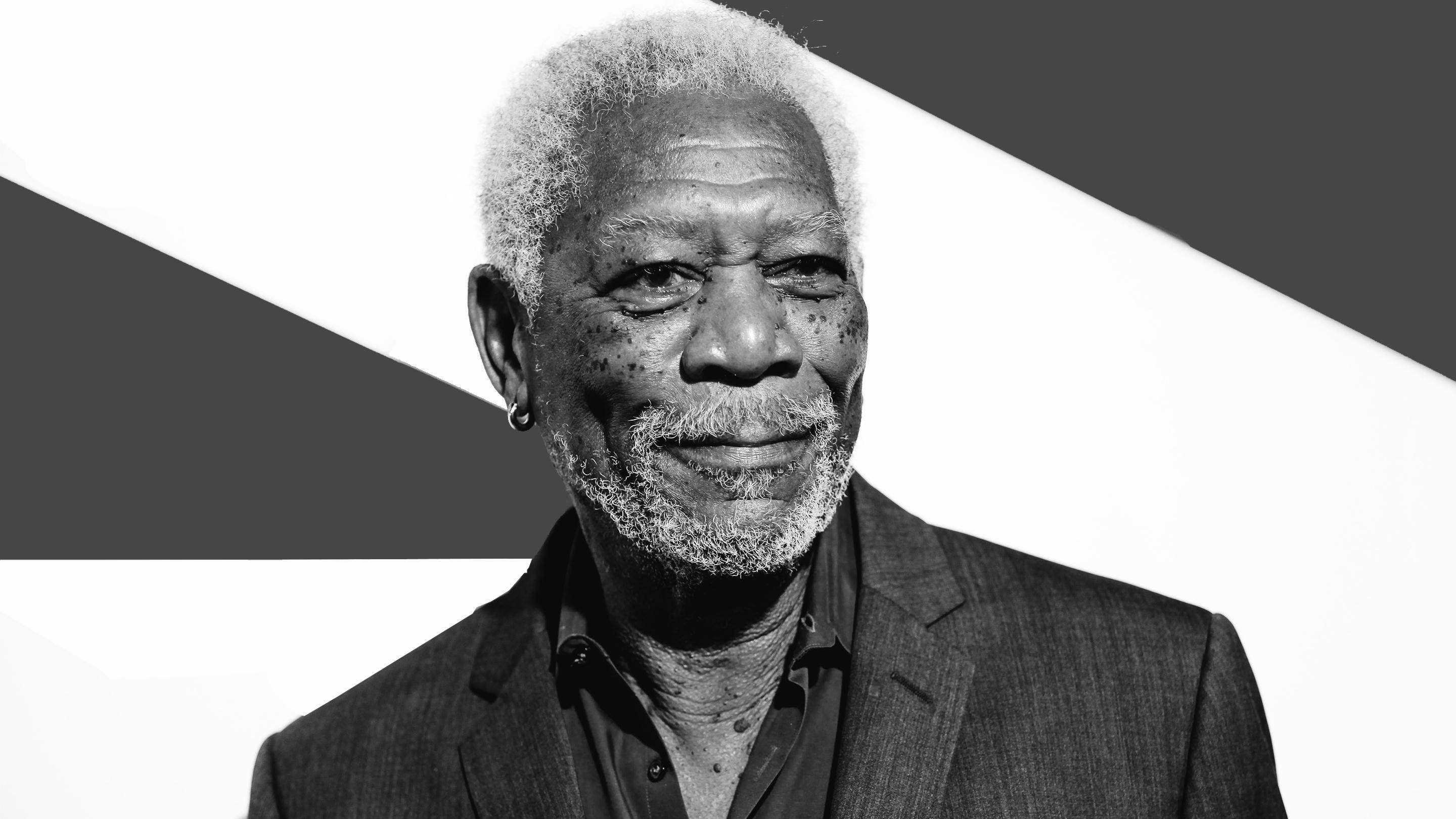 Morgan Freeman Joked About My Outfit. Here's Why It Didn't Bother Me
Written by Taylor Ferber

Published on

May 30, 2018
In light of the recent allegations against Morgan Freeman, gossip site The Blast recently published a piece titled "Morgan Freeman Openly Objectifies Female Reporter During Press Interview." I'm the female reporter the piece is about. I'll tell you off the bat that this headline alone is not an accurate portrayal of my encounter with the actor. I understand the piece was well-intentioned. I'm not here to defend Freeman's alleged behavior in other circumstances, nor question the validity of the women speaking out against him. But in the instance that involves me, which is the only one I can speak to, how it was portrayed is not how I feel it happened.

I was sitting a few seats from Freeman during a roundtable interview at the 2016 press junket for Ben-Hur. I was wearing a popular style of jeans with rips and holes along the front sides of them—completely standard for a millennial in L.A. These press roundtables often lend themselves to awkward or stilted environments. Freeman, who was about 78 at the time, looked at me like he didn't understand my jeans or how the hell they worked. He seemed totally amused—and honestly, a little confused—about why someone would wear jeans with rips in them, as my grandparents would be. And he made a point of expressing this, as my grandparents have.

"Now that is what I would call … strategic," the Oscar winner said. I not only thought the moment was hilarious, but I appreciated how he lightened the stiff environment in the room, immediately breaking the wall between the reporters and a big-time actor like himself. I even jested back because I found his reaction totally innocent and even endearing. "So, you're not a fan?" I responded. "You don't have the same pair?" He quipped, "Have you lost your mind?" The exchange led to some back-and-forth joking, and from there it was business as usual.

I'm still completely comfortable with what I wore and what happened, and who is anyone else, other than me, to say what that should feel like?

I felt our encounter was so much fun that after the roundtable, I took a
video of Freeman commenting
on my jeans for my website. I sent it to my grandparents, around the same age as Freeman, who not only agreed that they would've reacted the same way, but to this day, consistently bring up how much they got a kick out of the video.
This encounter has resurfaced after
CNN published a story
last week in which eight women accuse Freeman of sexual harassment and inappropriate behavior. (Freeman responded by apologizing but said he "never assaulted anyone"; on Tuesday, his lawyer demanded that CNN retract the story.) After reading the Blast article, a fellow female reporter reached out to me with her recollection of that day. "I was in this room. I remember everything, and you were super professional, and your outfit was a non-issue," she wrote to me. "I thought he was just being funny. I've heard other things about him elsewhere, but he was nothing but charming and funny that day."
My first concern here is whether we need to be more careful with what we condemn. As a woman in the entertainment industry, I've
wholeheartedly advocated
for Time's Up and Me Too, the progress these movements have made and the newfound strength they've given me. But I worry about labeling everything—including innocent and lighthearted remarks—as inappropriate behavior. This not only makes people hypersensitive and paranoid about jokes, even compliments, getting misconstrued, but it creates a women-versus-men (and women-versus-women) environment, which is not a positive nor healthy direction. Is something that would've been funny a few years ago, now crossing a line? Is any comment a man makes to a woman about her appearance suddenly inappropriate or considered objectification? Given that every situation is so completely individual, we need to be careful to not label each instance as extreme as the next.
Here's what really did make me feel unsettled that day. An older female reporter went behind my back to complain about my outfit, shaming my clothes to studio executives at the junket. I was so appalled, humiliated and discouraged, I
wrote a lengthy piece
about it on my site at the time to express my disbelief. I'm still completely comfortable with what I wore and what happened, and who is anyone else, other than me, to say what that should feel like? And for the record, I can conduct a damn good interview, no matter what I'm wearing.
I applaud women brave enough to step up and be heard. I can only hope moving forward, however, that people think twice about pointing fingers so adamantly—and especially as women, at each other. With all the progress that's been made, it would be a shame to now start regressing because ego and the need to shame and question one another are getting in the way.