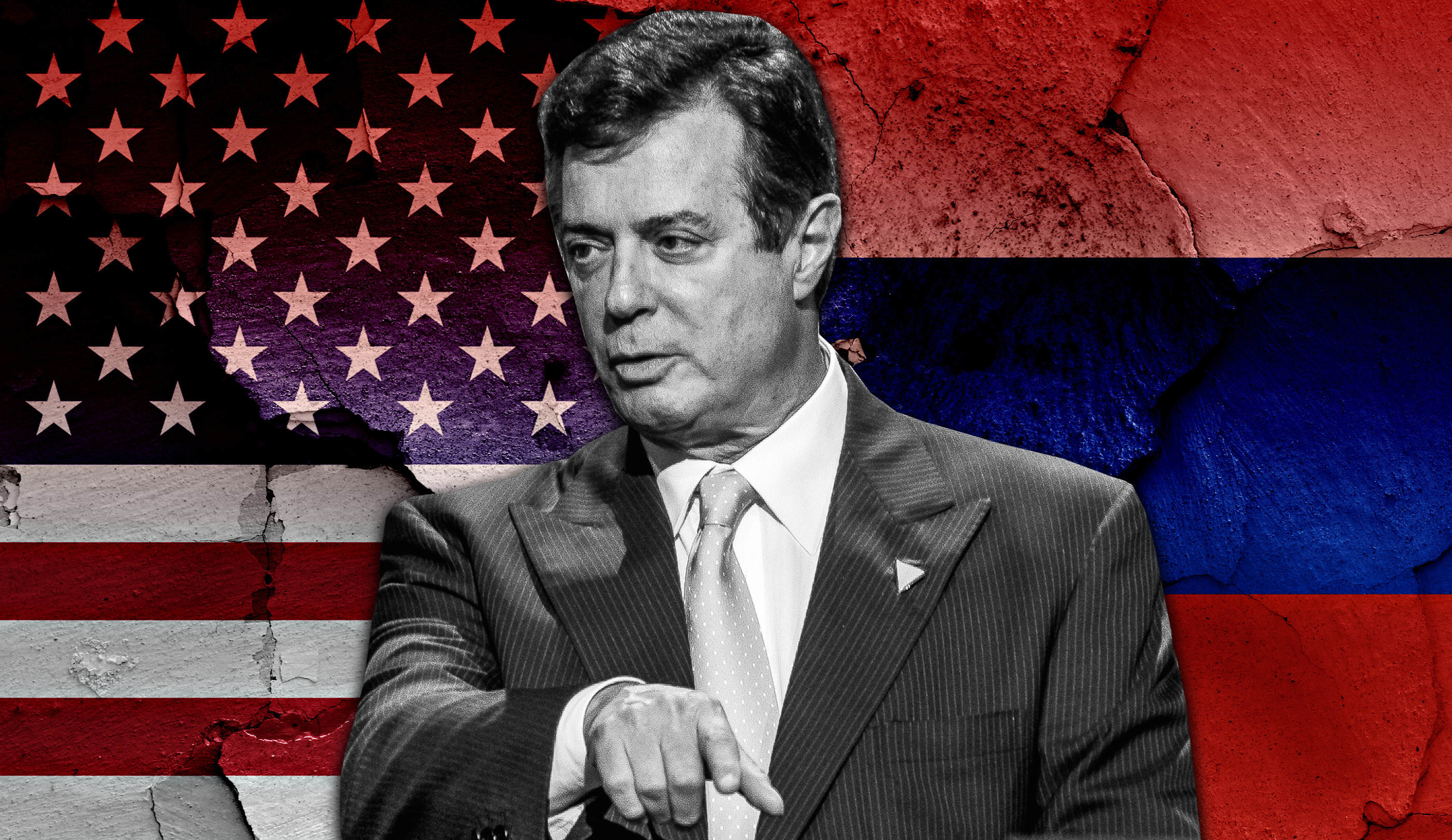 The Mueller Investigation Should Have Us Asking Who We Are as Americans
Written by Brian Karem

Published on

October 31, 2017
"The cause of America is in a great measure the cause of all mankind."—Thomas Paine
In 1776, Thomas Paine cried for "Common Sense," something much in demand and short on supply in our current political environment from both political parties. But as a Republican (only by name) occupies the Oval Office, we have to address the lack of common sense by President Donald Trump—if not exclusively, at least thoroughly.
On Monday, Robert Mueller's investigation into Russian interference in the 2016 election unveiled its first indictments. Trump campaign manager Paul Manafort and his business manager Rick Gates were indicted on 12 counts, including conspiracy against the United States. It was also disclosed that a third, minor player in the Trump campaign, foreign adviser George Papadopoulos, pleaded guilty to lying to the FBI and has been speaking to prosecutors since July. On Monday afternoon, Trump's chief spokesperson Sarah Huckabee Sanders said the president wasn't worried because "today's announcement has nothing to do with the president, has nothing to do with the president's campaign or campaign activity. The real collusion scandal, as we've said several times before, has everything to do with the Clinton campaign, Fusion GPS and Russia."
Sanders also said she believed the Mueller investigation would be wrapping up soon, and of course that there would be no evidence of any collusion between Russia and President Trump.
Far from looking like he's running an investigation winding down, Mueller looks like a guy just getting started. While Papadopoulos wasn't a large player and Sanders downplayed his involvement with Trump to one meeting—he was an eager volunteer who had no power—Papadopoulos's plea agreement reveals that he traveled to London and in April of last year met with a Russian he called "the Professor." The Professor told Papadopoulos that "They [the Russians] have dirt on her [Hillary Clinton]"; "the Russians had emails of Clinton"; and "they have thousands of emails." As Papadopoulos pushed for a meeting between the Trump campaign and Russians, he gloated to the Professor that such a meeting would be "history-making if it happens."
If the Mueller investigation's only cost to the president are people he no longer cares about, where's the downside for Trump?
One question that now remains is what has Papadopoulos told Mueller? "That's a concern," a White House staffer told me late Monday afternoon. "But what does it mean? We still remain confident the president will be exonerated."
The White House has categorically stated on two occasions that Trump does not plan on firing the special counsel. In the past, when he's ready to pull the trigger, he gives his victims the Fredo Kiss, says they're really good people and then they're gone. He has been straight forward in his resolve to keep Mueller. California Senator Dianne Feinstein doesn't necessarily believe that and said if Trump fired Mueller, "The country would not put up with it."
Part of why the president seems set in his resolve to ride along with Mueller may be because he really doesn't care. He might be banking on skating through the thin ice and emerging whole on the other side. Of course, he could be seething on the inside; a weekend tweet showed him at his most desperate: "There is so much GUILT by Democrats/Clinton, and now the facts are pouring out. DO SOMETHING!"
One can only speculate what the president meant by "DO SOMETHING" as he tried to steer the investigation toward Clinton; Sanders did the same during Monday's press briefing but the fact remains that Trump did get himself a bone from Mueller Monday. Prominent Democratic Washington lobbyist Tony Podesta (and brother of the former chairman of Clinton's 2016 presidential campaign) resigned from his firm after the Mueller investigation disclosed its allegations that Manafort and Gates illegally acted as unregistered foreign agents for Ukrainian political interests by hiring and directing lobbying work by the Podesta Group and a Republican competitor.
If the Mueller investigation's only cost to the president are people he no longer cares about, and if he gets to take out allies of the dreaded Clintons in the process, where's the downside for Trump? That depends on whether Mueller will find anything closer to the president than he's already found. Mueller can bag and tag all of the underlings he wants, and as many Democrats as he wants, and Trump will not care as long his family remains untouched. That's where it gets sticky.
The Mueller investigation could lead to a complete renovation of the political landscape.
Rumors abound that Mueller will charge Jared Kushner and Donald Trump Jr. in New York State Court instead of federal court to prevent President Trump from pardoning them. But that is all idle speculation. The reality is that the Mueller investigation has issued two indictments in just a few months of work. A third person pleaded guilty to lying to the FBI and flipped to further the investigation. A prominent Democratic lobbyist is roped into it and the Senate and House are agog over the chaos. Trump sits in the middle of the storm.
A Washington Post report published late Monday said the president went batty when he found out about the indictments. Other reports say Papadopoulos was a "proactive cooperator" and wore a wire when he spoke with other people under investigation by Mueller's team. Newsweek's Kurt Eichenwald said at least six more sealed indictments have been filed. Rather than being the end, what the Mueller investigation could turn out to be is the political enema for both parties that's needed to clear Washington's pipes.
If Mueller continues and follows this investigation to its ultimate and justifiable conclusion, Republicans and Democrats will have to do a lot of soul searching. The investigation already has us asking who we are as Americans, how we elect those who represent us, how social media influences us, who spends money on candidates, what donators expect from candidates when they do so, how politicians manipulate us and as an ancillary concern, how we draw up the lines of voting districts. There are sources inside the Department of Justice I've known for 25 years who say that if the Mueller investigation continues it will lead to a complete renovation of the political landscape.
When President Trump got elected, he promised to drain the swamp and hire the "very best people." The swamp remains filled with alligators; during Monday's press briefing, I asked Sanders if Trump considered Manafort, Gates and Papadopoulos "the very best people." She never directly answered the question.
These things ring hollow to a mind preoccupied with such stodgy things as facts. And the facts show we are living in a political quagmire of special interests, monstrous amounts of money and few attempts to govern—unless it is manipulating the electorate into keeping low-level quasi-royalty lapping like hogs at the public trough. Trump remains the epitome of our system as we currently participate in it and not an aberration.
And the Mueller investigation continues.