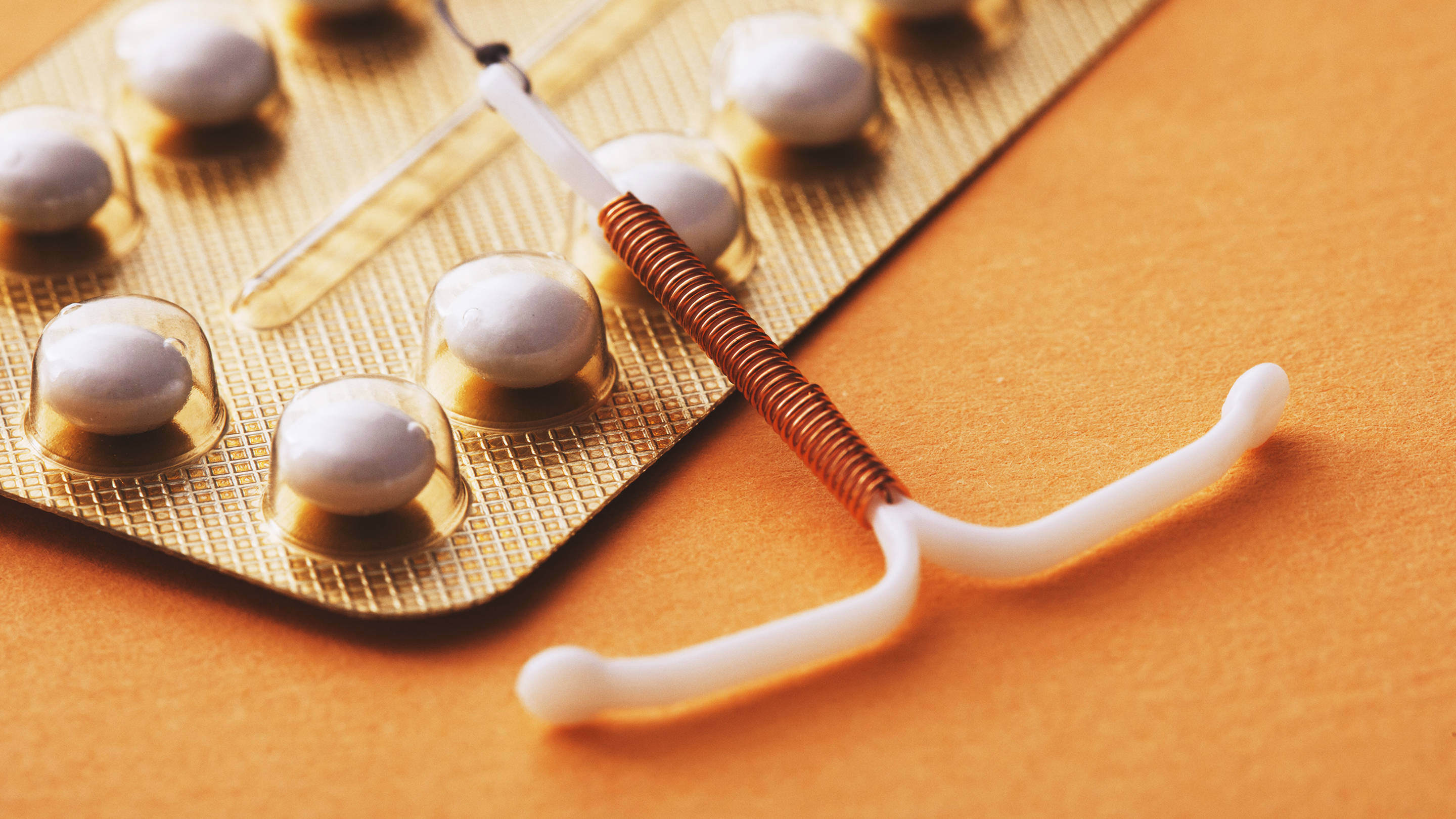 People Love Sex During Hurricanes, And It's Creating a Public Health Crisis
Written by Sophie Saint Thomas

Published on

July 23, 2018
I flew back home to St. Thomas, U.S. Virgin Islands, where I grew up, with duffel bags full of condoms, in November of 2017, the month after Category 5 Hurricane Irma hit. Just two weeks later, Hurricane Maria, another Category 5 also hit the islands. As General Deborah Howell, leader of the Virgin Islands National Guard, told NPR, "It's just rubble in most of the areas...it almost looks like a bomb had exploded."

When you're a sex writer, people feel comfortable telling you things they wouldn't share with others. Before I left, I posted on Facebook asking friends on the island what they needed from the states. More than one privately responded that birth control was unavailable and, among other things, asked if I could
bring condoms
.
"After every hurricane, we have what? A baby boom," Vernon Araujo, the development director of Virgin Islands' Family Resource Center told me last month, about nine months after I'd delivered the condoms. They were donated by
ONE Condoms
, a condom company that responded to a
tweet
I'd written.
As shipping prices were so exorbitant, and I was flying down to see family anyway, it only made sense for me to bring them with me. So ONE Condoms shipped them to my Brooklyn apartment, and I flew down with multiple duffel bags of contraceptives that I dropped off at the Family Resource Center. "I think we prevented about 8,000 [unwanted pregnancies]," Araujo says. He distributed the condoms at bars. "That's where a lot of the fornication starts, right? We're going to go where everyone hangs out Friday night, Saturday night, and a lot of mistakes start to happen and give condoms out."
After natural disasters, access to food and shelter is a luxury, so understandably, many see
contraceptives as low
on the priority list. In our sex-negative society, we don't like to accept that people have sex. I emailed the Red Cross inquiring if they provided any contraceptives to the U.S. territories post-Hurricane Irma and Maria. "We didn't conduct any widespread distribution of contraceptives. However, it's likely that we did help to replace valid medical prescriptions for contraceptives, like birth-control pills, for individuals on a case-by-case basis," their media office responded.
We gave the linemen condoms, all the FEMA workers, anybody who looked frisky. They left a lot of babies.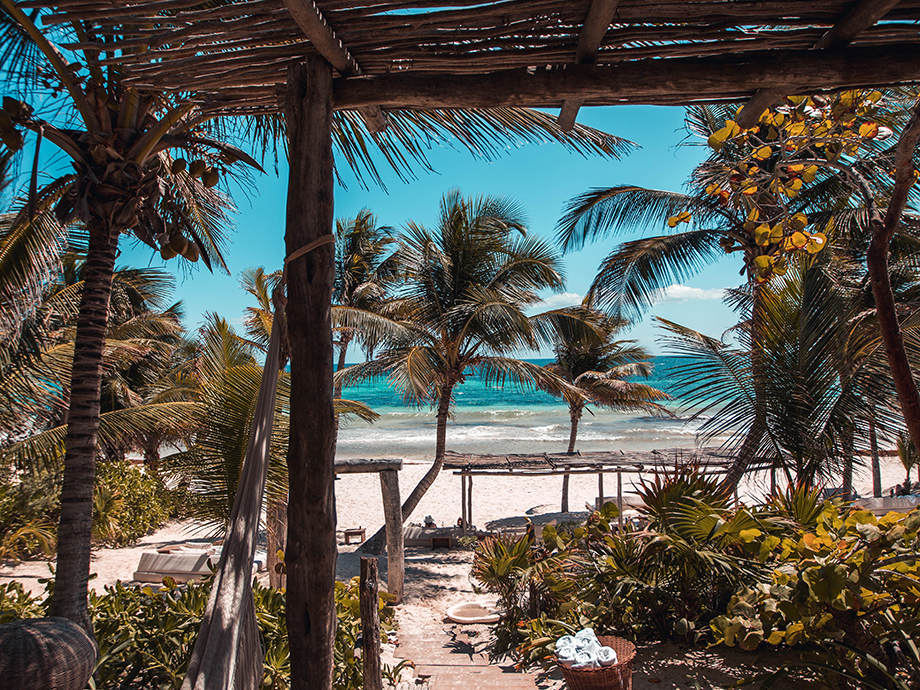 This hurricane season, we're reminded how vulnerable islands are to the ravages of climate change
Strict curfews are put into place after storms, to keep residents off the damaged roads without street lights, as there is no electricity. This leaves everyone stuck inside without power. If you were trapped inside your house with nothing to do for months, living with your partner or friends, do you think you'd eventually want some love? "Everybody's having it. So, you can have it safely, or you cannot. It should be a pretty clear choice," Araujo says. "I think that during a natural disaster we have so many other things to worry about, that we don't worry about the consequences of sex until the consequences happen," Araujo says. And there are consequences.

"I made the decision to come off birth control because I knew it would be too difficult to get access to it. The pharmacies were open for certain things, but access definitely became limited with the ports being closed as long as they were," says Nicole Joie Smith, former Miss Virgin Islands, who was born and raised on St. Thomas and continues to reside there today. "A lot of my friends who couldn't stock up beforehand (on any meds, for that matter) ended up taking a break. A girlfriend of mine is due at the end of July from her hurricane baby," Smith says.

It's local knowledge that many of the "hurricane babies" conceived in the weeks and months following the storm are fathered by linemen (people there to fix the electrical lines), National Guard members, and insurance adjusters who stay on the island temporarily for work—and perhaps to have some fun while they're there. "Things are so transient. Imagine how many babies are left here. There are predators that do that. That deliberately say, 'Well, hey, I'm on vacation,'" Araujo says. "We gave the linemen condoms, all the FEMA workers, anybody who looked frisky. They left a lot of babies." He elaborates on offering condoms to an insurance adjuster from England, who is married, with a two-year-old and a wife back home. "He is having the time of his life. He's making money. He's out drinking at the bars at night. He's meeting 'crazy women' by his terminology. And he's having unprotected sex with these women, plural. I'm like, 'Dude, I'm not going to judge you on your activity as far as what that has to do with your marriage, but at the very least, you could give them the respect of putting a condom on?'"

I think that during a natural disaster we have so many other things to worry about, that we don't worry about the consequences of sex until the consequences happen.

Some families have the privilege and means to not only support a child but leave the island for the mainland U.S. to deliver the baby. "Not everyone even had access to a car or a way to get around," Araujo says. As Tina Comissiong, acting CEO of Schneider Regional Medical Center on St. Thomas, the island's only hospital,
told CNBC
, "[The hospital] has been catastrophically damaged due to the storm." While the Red Cross may not view contraceptives as a priority, when there is no access to safe abortions or maternal care, reproductive health is an urgency.
Chamica Charles, the front office assistant of the Family Resource Center, was 36 weeks pregnant with her second child when Hurricane Maria hit, which she spent with her family and the father of her child. She began having contractions. "
During the storm
, I kept thinking, please don't tell me that's when she's going to come. It was painful. We could not move, we could not do anything. I was just praying, like please don't come out, because everything was damaged, the hospitals, the road, we could not leave our house. But I was able to hold up."
Charles says the most challenging aspect was being pregnant after the storms, as there was no electricity. "The nights felt longer. The mosquitoes, the heat, no cold beverages, it was an experience." Eventually, she was able to stay at her uncle's, who has a generator. "I was able to have cold beverages. The water never went. That was the good thing about it. But it was just hot and uncomfortable. And I had a big old belly. I could barely do anything for myself." She safely delivered at the damaged Schneider hospital. "She came the day after her due date, which is the 24th, and she was fine, she is healthy," Charles says. "Usually, they let you stay in the hospital for like three days. But I only stayed there for one, and then I had to go home because they didn't have enough space, and there were a lot of pregnant women around that time."
The hospital was not the only place destroyed by the storm that people in need relied on. The Family Resource Center lost their domestic violence shelter. "Before the storms, we were mostly worried about our clients that were in tumultuous relationships," Araujo says. "We lost our shelter. So now people are coming to us like, if I don't leave this house I'm going to get beat up. And we're like… we don't have a place to put you yet," Araujo says. Hurricane Irma badly damaged the shelter and then two weeks later, Maria finished the job. Likely due to stress levels, Araujo says domestic violence rates have increased since the storms. As so many homes were lost, along with the shelter, people looking for somewhere safe to stay no longer have a friend's or a family member's house to escape to. "We are not back to normal yet. I don't think we'll be back to normal for another 18 months or so," Araujo says.
Meanwhile, while the islands still recover from last year, as of June 1st, 2018, hurricane season has already begun. "If you plan on being sexually active, and [don't want to have ] a baby or get diseases, get condoms on your list of hurricane supplies. There's so much taboo stuff we don't talk about. Sexual assault, child abuse, domestic violence. These things are happening," Araujo says.
To donate to the Family Resource Center, click here.
The oil industry's players must face the catastrophic planetary change they helped set in motion.