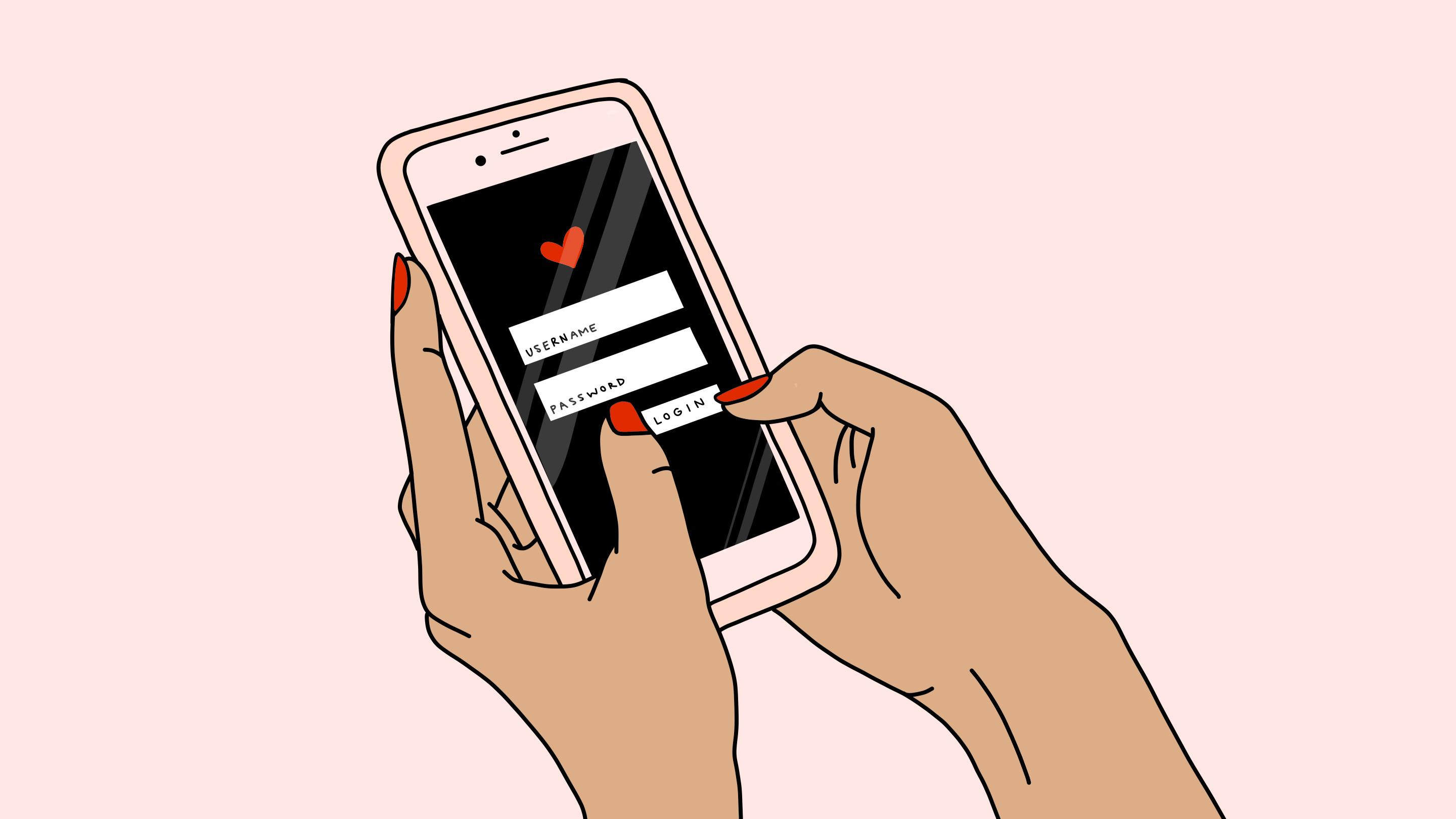 Before Deleting Your OkCupid Profile, Consider This
Written by Debra W. Soh
Illustration by Katie Bailie

Published on

January 08, 2018
It's time to drum up a fresh list of new year's resolutions. In the realm of sex and dating, maybe that means going back to doing things the old-fashioned way, deleting the growing collection of dating apps on your phone in favor of meeting people in real life. After all, there's no better time than now to get set up on a blind date, flirt with your barista or work up the nerve to ask out a coworker. (Actually, maybe not that last part).
When it comes to purging dating apps, you certainly wouldn't be the only one wiping OkCupid from your phone. The 13-year-old site announced two weeks ago that it would be
doing away with usernames
in place of first names on its site, leading droves of once-happy members to
bail from the platform
over concerns of
harassment and stalking
.
The company said the change is meant to improve the user experience. Although harassment may be less of a worry for most men, revealing your real first name to millions of strangers on dating apps may have repercussions for people who are polyamorous, queer or kinky and those who would simply prefer to remain private about their relationship status. Critics of the change are understandably fearful that disclosing their first name makes it easier to be doxxed. Unlike Tinder and Bumble—apps that restrict which profiles you are able to see—a profile on OkCupid is essentially available to anyone who has an account. In other words, employers, acquaintances and family could easily recognize you.
For many, OkCupid's removal of pseudonyms is the final straw after a long list of unpalatable recent changes, including the site's removal of its "visitor" tab and requiring users to "like" each other before messages can reach their inbox.
But let's not be hasty. Online dating has long suffered a bad rap, but there are some workarounds you can use to protect your privacy and safety.
Previous research on cyberstalking has revealed that advances in communications technology—including those seen on dating websites—offer us greater access to one another with the simultaneous trade-off of making us more accessible to everyone. Stalking someone from an app isn't necessarily a unique form of harassment specific to the medium of dating apps, but rather a new way for creepy people who don't respect boundaries to continue their relentless pursuit of their idea of intimacy. This is helpful to know so that we can make more informed decisions about whom we choose to interact with online and eventually meet in real life.
One thing that has long set OkCupid apart from other dating apps is its questions, which allow you to compare answers and how compatible you are with potential matches. The flip side of this, of course, is that anyone on the site can see what you are looking for, ranging from the type of relationship to specific sexual proclivities, like "Have you ever had sex with a person within the first hour of meeting them?" and "Would you like to have someone strap on a dildo and put it inside you?"
The purpose of these questions is to improve the accuracy of your predicted compatibility with matches. So, you don't want to delete or change too many questions, or leave details blank, because that will mess with the algorithm. One option you do have is to answer questions to your heart's desire so that you can see how a potential date responded, then clear your answers right away. (OkCupid's 24-hour hold only prohibits users from answering questions differently within the same day.) And opting for incognito status hides your account from everyone on the site unless you reach out to them with a "like" or a message.
As for picking a new name for yourself, OkCupid has encouraged users "to go by the name they'd like their dates to call them," meaning you aren't actually required to use your legal first name.
Try using a nickname, your middle name or making one up entirely, so long as you make a point to tell your date what's up before meeting them. Alternatively, you can use initials so that anyone interacting with you knows you aren't trying to be deceptive while maintaining your privacy. I would argue that most internet-savvy people have a healthy skepticism regarding a person's identity and what they see on a dating app, anyway.
When exchanging messages, always go with your gut, especially if you feel uneasy based on how someone responds. Messages that are excessively affectionate or frequent, especially during the early stages of courtship, can be a sign that something is off.
Some would call it unromantic, but I advocate for the requisite Google search before meeting. It's basically doing your due diligence, and I'm not the only one who feels this way. Research shows that concerns around security, people misrepresenting themselves online and the possibility of being recognized by someone we know, leads us to search out corroborating information after we make a connection.
If you can't find anything about a person, that should raise a red flag. It's next to impossible to be alive nowadays without some form of a digital footprint. If someone is using a fake name, it's on them to disclose that to you.
As a final set of recommendations, always meet and stay in a public place, preferably in broad daylight. Don't get drunk or be under the influence of drugs. If you decide to have casual sex, know that it comes with some risks that are unavoidable.
Even if you've spent a decent amount of time messaging someone in advance of hanging out or hit it off in person, keep in mind that you don't know them and have no way of predicting how they're going to act once you're alone—or if you decide to cut things off. It can take several months to a few years to know the ins and outs of who a person truly is.
---
Debra W. Soh writes about the science and politics of sex and holds a PhD in sexual neuroscience from York University. Her writing has appeared in Harper's, the Wall Street Journal, the Los Angeles Times, the Globe and Mail and many others. Follow her and her writing: @DrDebraSoh.