Professional football, love it or not, is symbolic of American life in ways that are simple to understand. The similarities are especially clear when it comes to what the NFL shows and tells us about the limitations of opportunity, and therefore power, made available to African Americans. And with NFL teams firing five of the league's eight "minority" coaches by the end of the 2018-2019 regular season—likely not part of any coordinated evil plan among owners, although four in a single day seems awfully coincidental—we have the opportunity to be honest about the message being communicated. (Mike Tomlin of the Pittsburgh Steelers and Anthony Lynn of the San Diego Chargers are the two remaining black head coaches; Ron Rivera of the Carolina Panthers is Puerto Rican.)

If there's a takeaway from Black Monday 2018, an almost total washout of black team leadership, it's the reminder of what the game may really be all about. (As you may know, "Black Monday" is the nickname given to the day that follows the final Sunday of the regular season, as underperforming teams quickly move to drop their coaches.) Like every other American institution, the NFL both relies on and assigns no real value to an African-American pipeline. Put simply, the NFL gives us a literal playing field upon which to see the
enacted playbook of American racism
, the nature of power and the fear of people discovering that leadership qualities are not limited by skin color, but can be held at bay—at least for a time—by denying opportunities to advance. If you think about it, it almost makes the case that winning really is all about defensive strategy.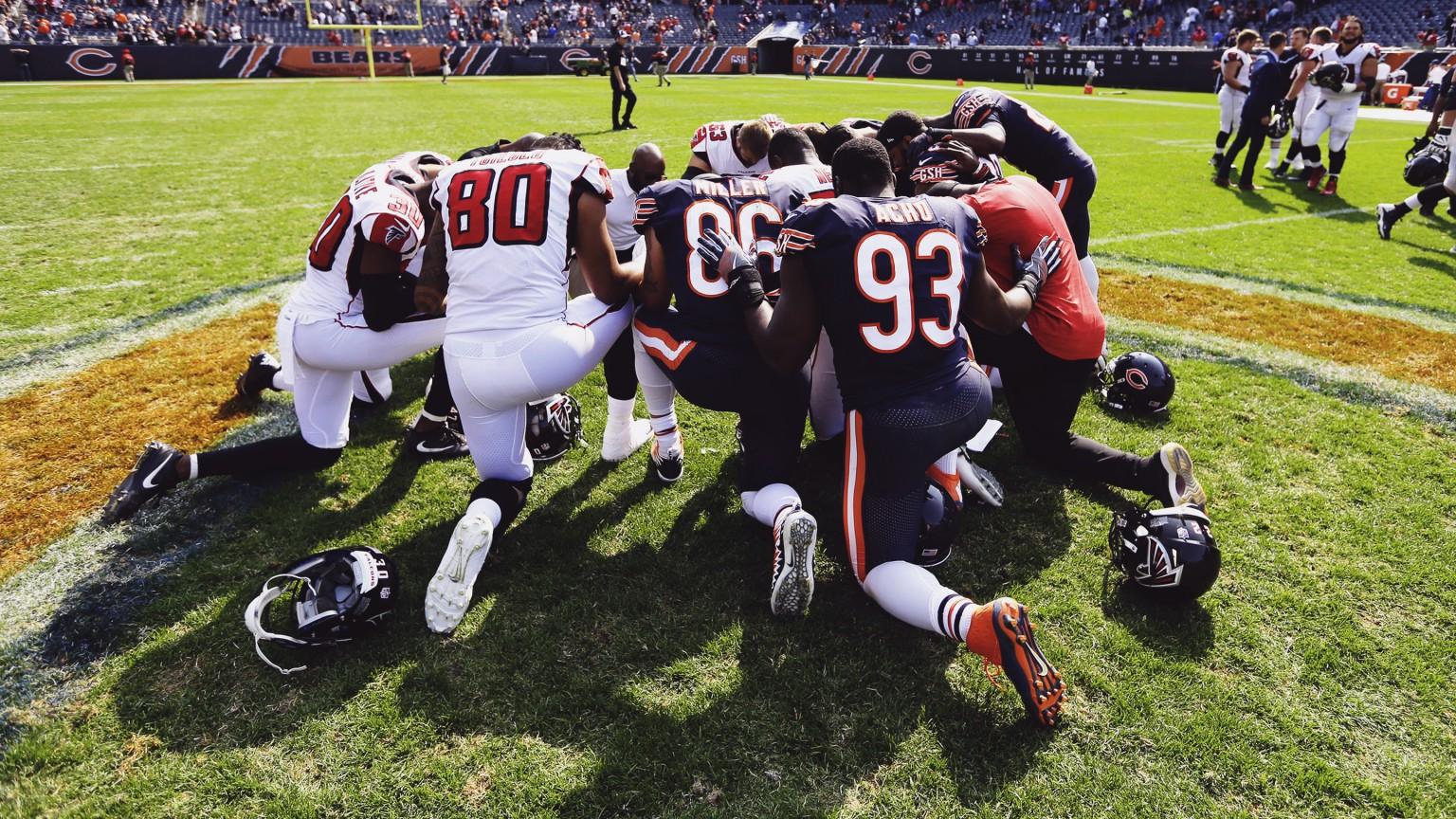 The NFL is always finding itself on defense, working its way out of some self-created identity crisis borne of collective failure to be honest about itself. Right now, the league doesn't seem to believe it has a pipeline problem, and therefore doesn't understand the necessity of hiring more so-called minorities for decision-making positions.

Surely the Fritz Pollard Alliance, an advocacy group that works with the NFL to promote equal opportunities for NFL scouts, coaches and front-office staff, would say the Rooney Rule is a path forward, and therefore better than nothing. It basically stipulates that NFL teams must interview at least one black candidate for "head coaching and senior football operations opportunities," but that's about it. Perhaps it's a policy path that will lead to a viable pipeline, or maybe it's just the best idea anybody can agree on at the moment, or the only one the NFL was willing to adopt. Or it might just be a mix of good-intentioned gravel posing as a concrete solution but ultimately paves the way to nowhere. Such a rule is easily manipulated, and can only be taken seriously as a way for someone who can't stand to look in the mirror to avoid seeing the real problem. Black fans may feel ownership in their favorite teams, but it's all fantasy, because the NFL only owns its blackness when it benefits the bottom line.

The 'Black Monday' star tells Playboy about her hotter-than-ever career—and her Playmate goals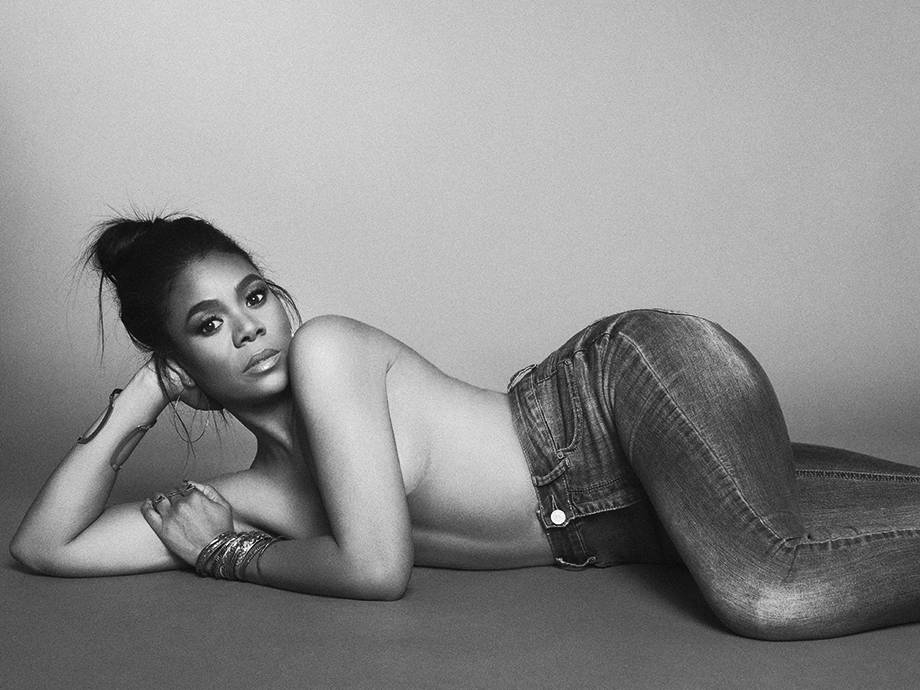 The coaches are today's crisis. By the time NFL fans knew which teams made it to the conference championships, six of the eight vacant head coaching positions since the Black Monday wipeout had been claimed by white men. Of course, there are people who can explain strategically and even statistically why Vance Joseph and Hue Jackson—two of the five recently sacked black coaches—never had a real chance at the Cincinnati Bengals coaching gig (presumed to be going to Zac Taylor, as soon as his current team, the L.A. Rams, ends its run). There's surely also a reason why also-fired Adam Gase quickly landed on his feet with the New York Jets top coaching job. And someone smarter than me can tell you why one of those spots went to Kliff Kingsbury, who has won nothing, instead of Jim Caldwell, who's been on the coaching staff of two Super Bowl-winning teams.
It's also interesting that Kingsbury had taken a job as USC's offensive coordinator, then realized he had what it takes to fail up even higher, so he figured he'd take interviews from NFL teams (since they were firing so many people anyway). When the Arizona Cardinals and other NFL teams found themselves stiff-armed from interviewing Kingsbury by his new boss, USC athletic director and NFL Hall of Famer Lynn Swann, Kingsbury resigned his position and was hired by the Cardinals within days. And, of course, folks are
blaming
Swann.
You also have to wonder why not Eric Bieniemy, who was interviewed by at least four of the eight hiring teams, and this week has Bleacher Report
calling
him "NFL's Hottest Coaching Candidate Next Year." But, of course, candidacies are not contracts. Sure, the media hype offers a bit of hope, but it's a little late for hope in a season in which the still-viable
Colin Kaepernick continues to be ignored
for reasons that fool no one.
Black fans may feel ownership in their favorite teams, but it's all fantasy, because the NFL only owns its blackness when it benefits the bottom line.

Not to mention, Super Bowl LIII will be played in Atlanta, the current hip-hop capital of the world, and was almost stuck with Maroon 5 as the lone halftime entertainment until the league very recently convinced rappers Travis Scott and Big Boi (of the iconic Atlanta hip-hop group OutKast) to charitably lend their cultural currency and street credibility to an organization that always seems to find an excuse to avoid doing what's right. Oh, and I do mean "charitably"—the Super Bowl halftime show is famously a free performance.

At press time, it's not certain if the Bengals will move forward as rumored with hiring Rams quarterbacks coach Taylor, but it's likely. That means any chance of a black head coach being hired is in the hands of the Miami Dolphins, who are said to have decided on New England Patriots linebackers coach Brian Flores, but obviously we have to wait until the Patriots win or lose to know for sure.

All of this may be specific to pro football, but you don't have to be into sports for it to feel very familiar, especially if you belong to a community of people who have been called second-class citizens and valued as three-fifths of a human being. This is America. You can play, and there's a chance you might even win once in a while, but when it's someone else's home field, they will always hold the advantage.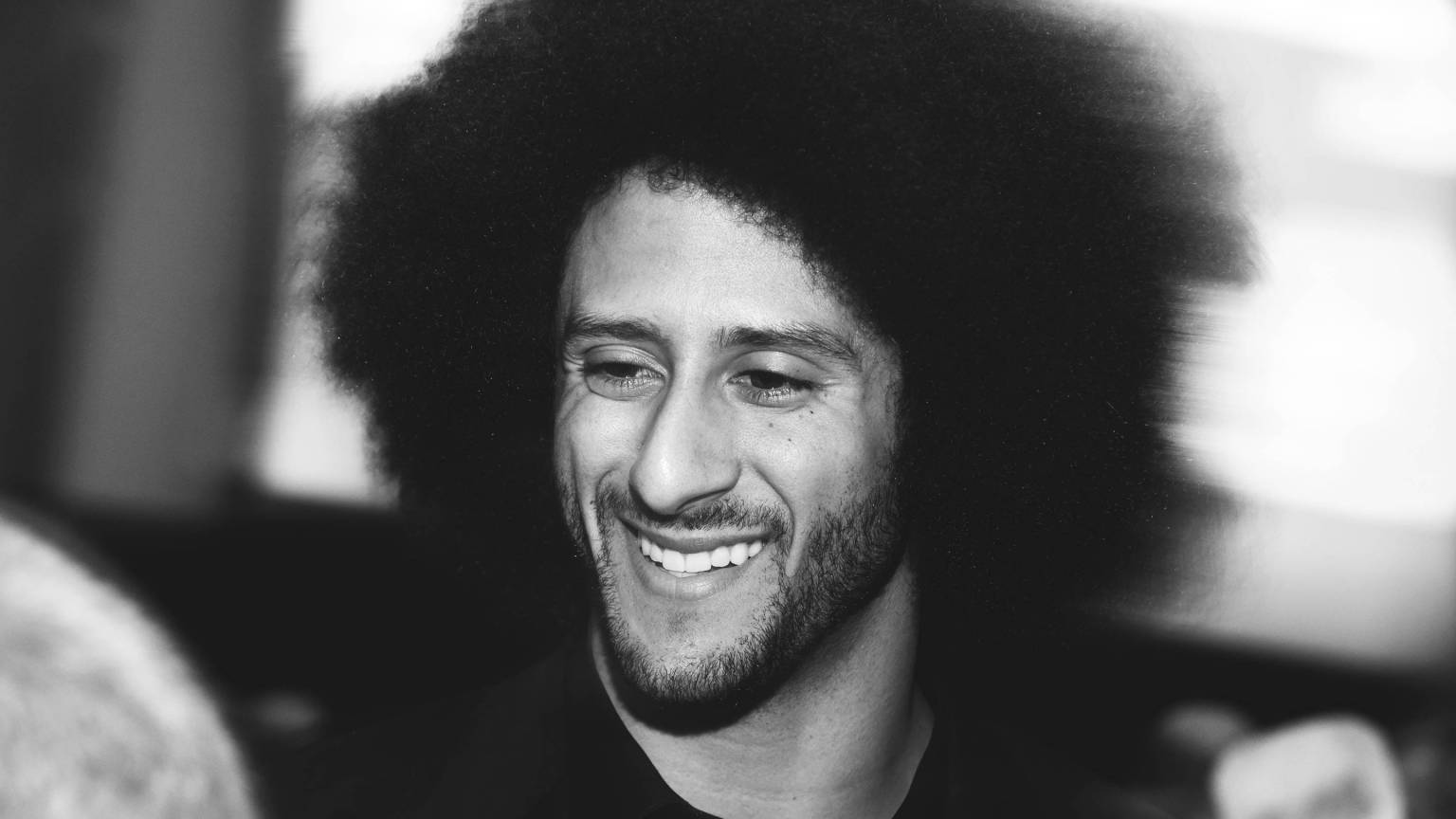 It's almost like how American banks such as JP Morgan Chase always seem to have a harder time giving black and brown people the credit they need to build wealth and independence. Or how media organizations like CBS News can
forget
to hire a single black reporter to cover the upcoming presidential election. Some folks will tell you the talent just isn't there. Others won't tell you that it's no one else's responsibility to help you succeed. The truth is that this is all by design, and anyone pushing the belief that some people aren't cut out for greater responsibility are actually just subscribing to the false history that says they deserve something more than you, no matter how hard you work.
We must invest in the fair future we want. Until we create more pipelines to develop leaders, we're simply limiting access and keeping a whole class of American leadership from growing to full potential. And we'll get used to our current situation, where only 12.5 percent of NFL coaches are "minorities," and we have fewer black bankers, network executives and leaders in other fields. As long as the NFL, and America, keeps finding reasons to postpone the inevitable, we will miss the chance to see the country as the land of opportunity it truly can be. And if that's the game plan, we should just accept the message that the league would rather pretend to be majority-white, as if that gives it more value or somehow makes it more American. For the record, if you're 70 percent black and can't hire more black head coaches, more black general managers and more black quarterbacks, you're not leading—we call that "passing." What's ultimately being passed is the buck—the responsibility to let sports be the unifying force that it is.
So let's put it all in perspective: A pro sports league with no black majority owners suddenly finds itself losing half the number of black coaches it had the day before. This same league has chosen a famously music-rich, predominantly black city to host its biggest annual event, but brings in an out-of-town pop band to play the prime-time stage, instead of initially booking homegrown talent. All the while, there's a controversial dude of Caucasian and African-American descent—who sometimes wears an afro, and other times goes with cornrows—kneeling on the sidelines, having tired of standing and pledging piety to the country of his birth, with its "patriotic" anthem including a usually omitted
third
verse warning hirelings and slaves that the only refuge in America for those who try to run away is death. Consider this the next time you watch a star African-American running back trying to cross the goal line and score one for his team.
Instead of moving goal posts, making convenient excuses and leaning on rules that don't work, we should be advancing the ball together.

Or just ignore it. After all, it appears people don't really want politics mixing and mingling with their NFL anyway. According to recently released polling data from
Morning Consult
, two-thirds of more than 2,200 adults said the Super Bowl was an inappropriate platform for political statements. And it wasn't just the boomers being stuck in their ways, as 55 percent of millennials also disapproved, and only 35 percent of "Gen Z" youths said they wanted to see political ads during the Big Game. That's good news for the league, especially now that Atlanta-born Gladys Knight will be singing the national anthem at Mercedes-Benz Stadium on Feb. 3. What motivation is there to take a knee now, when multiple generations of people you might have assumed would be part of a cultural resistance, from common-law Kardashians to the Empress of Soul herself, aren't rushing to take a stand?
Maybe the truth and the beauty of the game is in its honest brutality, particularly as directed toward not just the attitudes but also the bodies of black players. And maybe they wouldn't even want to kneel if they felt like they were truly part of the team, and they had a chance to not only wear the jerseys and run with the ball for a few glorious seconds, but also call plays and change the game once in a while. And that'll only happen when real opportunities exist in every unfair game in America, not just the National Football League. Instead of moving goal posts, making convenient excuses and leaning on rules that don't work, we should be advancing the ball together. We must start seeing African Americans as more than just athletic talents, and start giving them more time than Steve Wilks—Cardinals head coach for a single season—was given to show and prove leadership and become part of the pipeline.
It's time for the NFL to come to terms with marijuana's increasing favorability