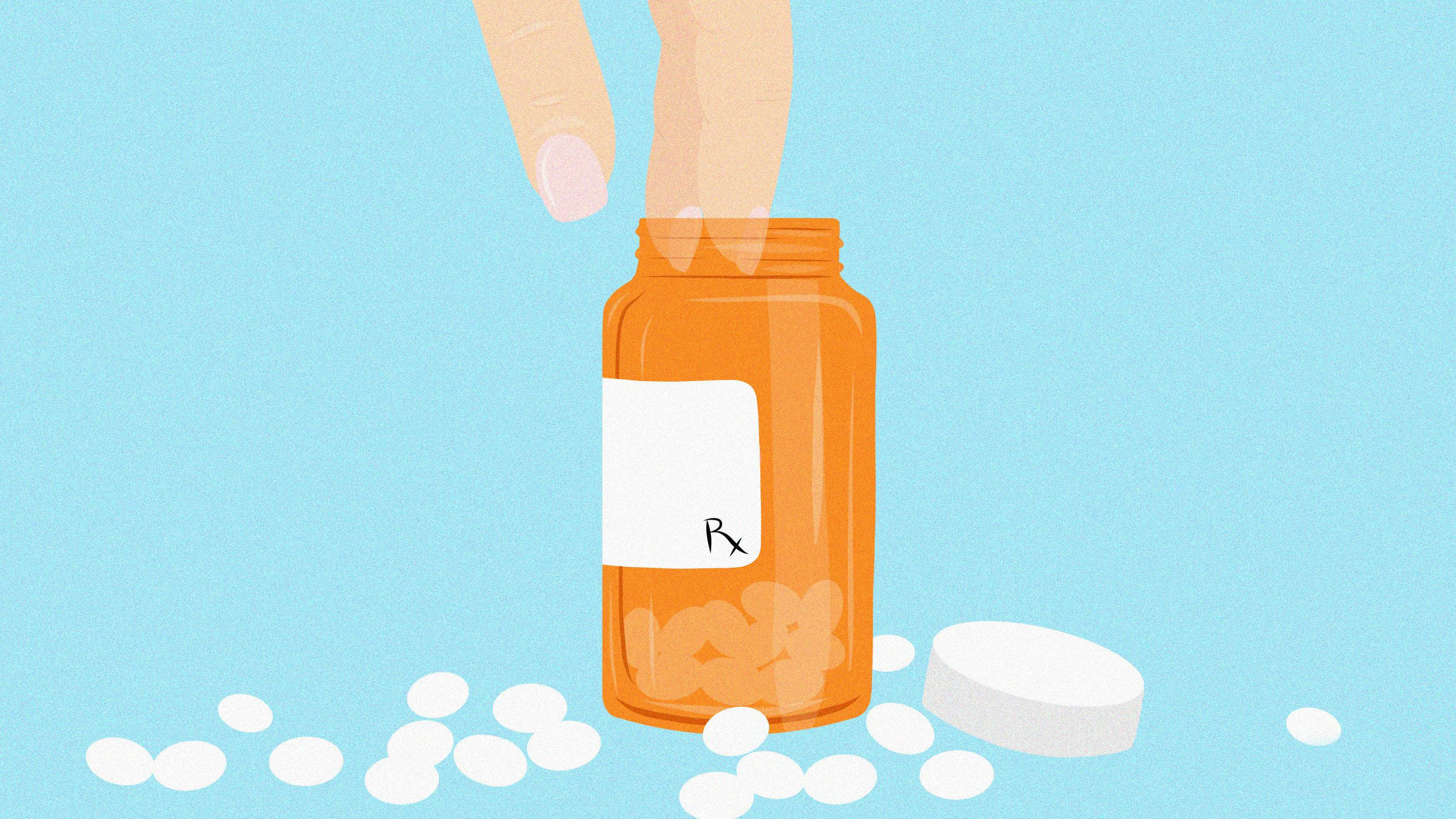 The Opioid Epidemic: How to Combat the Drug That Helps As Many Lives As It Kills
Written by Tori Bilcik
Illustration by Katie Bailie

Published on

February 08, 2018
OOver 42,000 people died from opioid overdoses in 2016, and--while official numbers for 2017 have yet to be declared--the Center for Disease Control insists that they don't imagine the drug's fatalities declining any time soon.
Just because there is no solution in sight, doesn't mean efforts haven't been admirable. In the past two decades, multiple pieces of legislation have passed to battle the brutal disease. Back in 1996, the
Mental Health Parity Act
laid the groundwork for the United States to address its decades-long fight against substance abuse. The law, signed by President Bill Clinton, prohibited insurance companies from discriminating against mental health and addiction care. In 2010, President Barak Obama took this concept one step further with coverage mandates in the Affordable Care Act. "The Affordable Care Act was a huge breakthrough," says Harry Nelson, Founding Board Chair of the
American Addiction Treatment Association
and author of the book
From Obamacare to Trumpcare: Why You Should Care
. "It was the first time it was mandated within the definition of what we call essential health benefits, that every insurance plan offered--whether it was Medicaid or through an employer-—include treatment for substance use disorders."
But again, despite the government's efforts, addiction is still on the rise. If Americans can't help addicts as much as they'd like, then maybe a look at the origins of opioid addiction could help? An opioid addiction generally starts in the doctor's office. Today, according to the CDC "an estimated 1 out of 5 patients with non-cancer pain or pain-related diagnoses are prescribed opioids in office-based settings." And the prescription of opioids in this country goes back as far as 1898, when Civil War doctors used heroin to treat soldiers' injuries. Once addicts discovered that this "wonder drug" could be injected to intensify its euphoric trigger is when the disaster breathed its first breath. By World War II, anesthesiologists founded "nerve block clinics" to ease pain and avoid surgery. It only escalated from there: In the 70s, the birth of Vicodin and Percocet came with a slew of inconclusive studies about the ties between addiction and opioid use in non-cancer patients, giving way to the genesis of OxyContin in 1996.
So with such a rich history, so ingrained in the medical field, how could experts possibly go about stifling the start of opioid addiction? Martin Grohman is a two-term member of the Maine Legislature and has been on the front lines of statewide legislative efforts to include prescribing limits, restrictions on dosages, guidelines, and prescription monitoring programs. Although, as a member of the Criminal Justice Committee and frequent attendee of the Southern Maine Pain Management Group, he has heard how some constituents are paying the price for these regulations. He recalls a retired Marine captain who served in Vietnam who has a Fentanyl patch covered through his V.A. benefits. Before the regulations, he could get a 90-day prescription, but now he can only get a 30-day prescription, tripling his out-of-pocket costs for co-pays. He now pays $800 a quarter just so he can live comfortably. "I think those are situations that we couldn't have anticipated in the law," Grohman tells Playboy. "We've gone back and made some improvements, but I think it could be argued that we've aired too far on the side of limitations in speaking with people dealing with chronic pain."
Providers agree that a necessary step in addressing substance use disorders crises across the country is reducing the number of dangerous drugs off the market--no matter how difficult that may seem. In the past, providers saw opioids as a cost and time-saving solution to treating pain in low and middle-income patients who don't have the time or money to invest in high-cost pain management. Prescribers were sold a bill of goods by pharmaceutical companies, which led to over-prescription of addictive drugs that fueled the crisis the United States is facing today.
"We're getting a good handle now on the prescribing piece, but we need to do a much better job on the treatment piece, the prevention piece, the law enforcement piece, the harm reduction piece."
In Grohman's home state of Maine, for instance, the Maine Medical Association has worked with Governor Paul LePage to pass some of the "toughest legislation in the country". The aim is to limit opioid prescriptions, but cutting down the number of prescriptions doesn't give people what they really need: a safe, affordable, long-term solution to their pain. "There's no silver bullet," says Gordon Smith, Executive Vice President of the Maine Medical Association. "We're getting a good handle now on the prescribing piece, but we need to do a much better job on the treatment piece, the prevention piece, the law enforcement piece, the harm reduction piece."
Access to less-addictive, but equally potent alternatives to pain management is another obstacle. Dr. Vitka Eisen is CEO of HealthRight 360--a nonprofit provider of innovative care for low-income Californians--and a former user of heroin. She explains that insurance companies can still limit the number of alternative drugs patients can receive to treat pain, sometimes leaving opioids as their only affordable option. New regulations could leave them with even fewer options. "Patients are limited in their access to medications based on their insurance formulary," she explains. "There may be a hundred medications that can be used for treatment of pain, but a patient's insurance may only cover five of them. If you're treating an underserved population that has fewer resources, they may not have the out-of-pocket costs to cover the other medications that could potentially be helpful for their chronic pain."
While less instant gratification is included, the answer may be no prescription drugs at all. Research shows movement therapy and cognitive therapy are two highly effective methods of treating chronic pain. Dr. Christian Whitney, a board certified Anesthesiologist and Pain Management Consultant, employs interventional procedures, injections, exercises and physical therapy to create a "multi-modal" treatment plan tailored to each individual patient. He explains sometimes providers turn to alternative practices like acupuncture, meditation, or yoga to treat pain, or they may involve pain psychologists to help with mental or emotional distress. But, Whitney points out, "A lot of these things I like to incorporate, like acupuncture or a chiropractor, they're not covered under insurance," Dr. Whitney tells Playboy. "That's a barrier that we have as physicians. I want to use all these other modalities to help the patient, but the insurance companies, most of them don't cover those services." In fact, data shows in the early and mid-2000s, providers tended to prescribe low income middle income households opioids because they were more affordable.
Above all, he emphasizes the need for an individualized approach to pain management. While opioids are great to relieve acute pain following surgery or the like, they should be considered a last resort for chronic pain and monitored carefully when prescribed. Dr. Joe Tatta, a doctor of physical therapy and natural pain specialist, agrees and says this conundrum puts him in a difficult place as a provider. "Right now, we're in an economy where people have extremely high deductibles as well as copays and coinsurances that act as a clear deterrent for patients to seek care," he mentions. Dr. Tatta elaborates that instead of treating an isolated instance of pain, providers need to pivot focus to account for the whole person (also known as a biopsychosocial approach). Again, these alternatives are more costly than most can afford. Nelson echoes these sentiments, calling movement on this issue "a very slow work in progress." He continues, "Medicaid, for example--and this is what really affects low-income people--has moved very slowly toward a system of offering a full continuum of care to meet the needs of people with chronic pain or with addiction."
Still, providers can take steps to help their patients cope with chronic pain even if their insurance company won't cover the preferred treatment method. When faced with a patient who can't afford a non-addictive pain treatment, Dr. Whitney looks for local universities or medical schools that have lower-cost clinics and adjusts his reccomendations accordingly. For example, if he recommends acupuncture to a patient who can't afford it, he teaches them acupressure instead. Dr. Tatta takes a similar approach, treating pain from a multidisciplinary care model, integrating movement therapies with nutrition and behavioral therapies to provide more unified, affordable treatment. Not only does it save the patient money, it builds a personal relationship and saves time--and for low-income individuals working full-time, often at multiple jobs, time is a major factor in accessibility.
"I've recognized that there are these financial barriers," Tatta says. "I still work with people one-on-one, but I've also created online education and coaching programs that people can go through independently. I guide them through the process, but they're low-cost, and they can learn from the comfort of their own home." Any step closer to a solution, whether legislative or scientific, requires empathy and action from all parties involved. "We have to have pressure for insurance companies and government-run health care to provide services for these patients and reimbursement that is in line with the type and depth of care that is needed."
"I think when people are heading to the polls in 2018 and 2020, those are huge moments when people are going to have to make decisions about what kind of care they want access to," Nelson concludes. "If we see a more progressive approach coming out of the 2020 election, then that may be a real opportunity to significantly expand the resources that are available."