The eyes are where our interior self meets the outside world. We don't just see with them, we speak with them, on a level that mere words can't reach. So for those of us in need of optical correction, our eyeglasses can be the most important thing we wear–beyond any grand metaphorical significance, they're also what every person you interact with in real life is going to spend your interaction staring at.

And yet we don't always treat our glasses with the respect they deserve. We'll pick out frames we think are just okay, then treat them like shit until they're so beat up that they don't even sit on our face right, and then we'll wear them like that every single day until they fall off. But things don't have to be that way. We're living in the best time in history to be a four-eyes. You should embrace it.
Many, or even maybe most, of us grew up getting our glasses from one of the major mall or big box optical chains, where the selection of frames (monopolized by hulking eyewear conglomerates) was aimed firmly at middle American IT guys, and the closest thing you could come to legitimate style was asking them to put clear lenses in a pair of Wayfarers. A lot of us don't even know what it's like to wear a good pair of glasses.
New Yorkers are blessed with a number of places in town where you can find out for free. The
Moscot family
, proprietors of the eponymous MOSCOT brand, has been selling glasses on the Lower East Side since the turn of the last century, when Hyman Moscot came over from the old country and got a gig hawking them from a pushcart. Walking into their flagship store, past the walls full of framed portraits of some of their celebrity superfans (Paul Rudd, John Waters, Snoop Dogg), is like walking into a Savile Row tailor where you can just feel the accumulated expertise in the air.
The world looks noticeably better through well made, high end lenses compared to what you get from fast-optical Internet brands.

You can feel it in the glasses too. Even though the Lower East Side store's had to move locations a couple of times over the years, it feels like it exists in a timeless bubble, and so do the frames it sells. The Moscots know a good design when they have one, and they're not willing to let it go just because tastes outside the bubble changed. They also still use Italian acetate instead of plastic, real rivets instead of glued-on hinges, and other decidedly old-school touches. Their iconic Lemtosh frames come in more colors these days than when they were launched in the 1940s, but other than they're pretty much the same frames that Buddy Holly, James Dean, and Truman Capote wore.
Quality like that used to be hard to find. Now, thanks to Internet shopping and globalized supply chains, you can find Italian acetate, 7-barrel hinges, and other signs of quality construction all over the place if you know where to look, including a few you might not expect. KREWE hand crafts luxurious frames with a throwback spirit–like the squared-up Joseph, with its contrasting dual-acetate construction–in New Orleans. Before the New York brand
Lowercase
found a home in the Brooklyn Army Terminal, founder Gerard Masci made impeccable glasses by hand in his West Village apartment.
Article One
farms out their construction to Italian craftsmen, but their retro designs come from Flint, Michigan.
We're also lucky to have easy access these day to Japanese eyewear makers, particularly ones located in the city of Sabae, the world capital of quality glasses manufacturing. Just like with vintage denim, classic American eyewear has been an object of obsession for Japanese artisans so determined to reproduce the same standards of bygone quality that they've managed to fly right past them and end up somehow even better.
You still have to hunt a little to find preppy-inspired specialty brands like Boston Club and
Mr. Gentleman
, but pretty much every decent-sized city in America has an eyewear boutique that stocks
Matsuda
, which lovingly upgrades classic frame shapes with colorful crystal acetate, titanium alloys, and hand-engraved sterling silver. If you want to get meta–and I suggest that you do–the Japanese brand EYEVAN rolled out its EYEVAN 7285 line to resurrect designs going back to its founding in 1972, that were inspired not only by vintage eyewear, but antique telescopes, hand mirrors, and French cutlery. Little touches like doubled-up bridges and perfectly placed nose pads give the impression, particular to the upper echelon of Japanese craftsmanship, that every single nanometer of the design has been thought through with an intensity and focus that few of us can even imagine. Frame by frame it's probably the best vintage-inspired eyewear collection in the world.
And if you're curious how they get down in Sabae (and its Italian equivalent, Cadore), but can't be bothered to track it down, the American brand
David Kind
offers at-home try-ons and opticians to help you pick out the frame that looks best on you. It's the kind of quality and attention you want from a high-end optical boutique, delivered though the magic of modern technology straight to your couch.
A lesson in winter outerwear for the man who wants to make a statement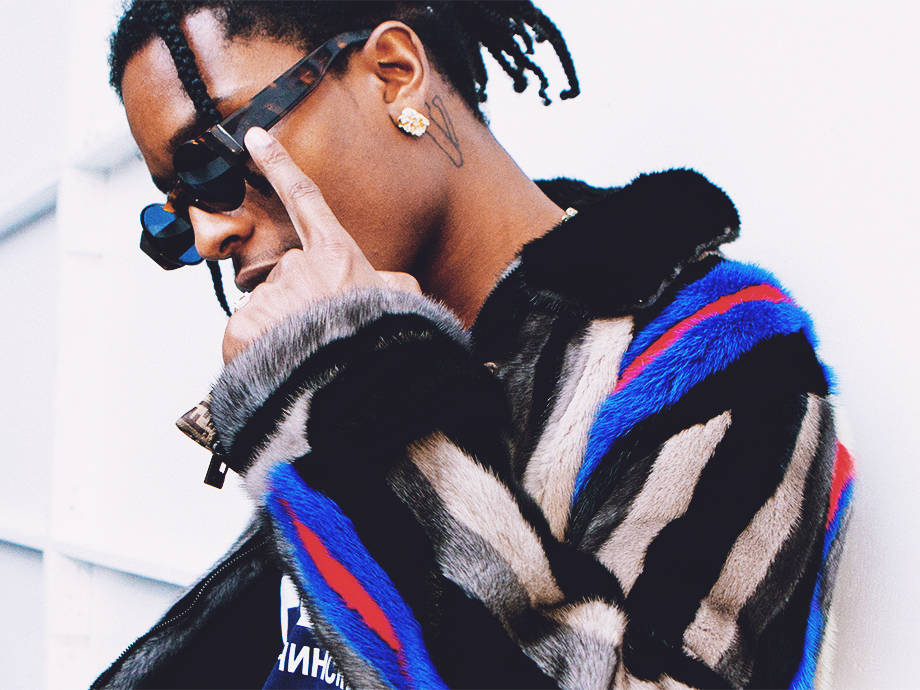 Of course not all eyewear brands are so reverential when it comes to the past. On top of making some of the most fantastically weird sunglasses on the market, the cult Korean brand Gentle Monster also has an optical line that uses wacky proportions and subtly surreal details to tweak classic designs. Their Yeti C1 cleverly layers acetate and metal to add unexpected depth to a relatively traditional round metal frame. The Wild Wild 2 blows up a classically geeky thick-and-boxy square shape to a psychedelically large size.
Eyewear designers are always testing the limits of how big and boxy a frame can get without falling right off your face. The current leaders of the arms race are part of the
DITA group of brands.
Its flagship DITA line currently boasts an oversized stainless-steel and acetate frame called the Insider-Two that looks like an art deco tv set perched on your nose. Christian Roth, of clout goggle fame (acquired by DITA in 2015), might make the biggest and boxiest frame on the market today. Inspired by Brutalist architecture, and living up to the
style's reputation
for monolithic scale, the Droner is a laugh out loud hilariously huge frame that somehow manages to look absolutely cool on just about anyone brave enough to wear it.
There are more ways to push the eyewear envelope than simply going big. The Berlin-based company
Mykita
has been keeping up Germany's long-running reputation as the global capital of avant garde eyewear since its founding in 2003. Originally housed in a former daycare center–or "kita," in German–the company's current headquarters brings design and production under one roof, allowing them to experiment with new materials and shapes. The results nod at the past but are decidedly futuristic, whether it's minimalist shapes 3D printed out of a proprietary polymer, a vividly orange aviator in unbelievably light stainless steel, or squared off prime-era-Michael-Caine-style specs that combine both materials.
In fact, Europeans currently have the cutting edges of both style and science.
Ic! berlin
makes fashion forward frames like the hexagonal Coromell and bubbly Broadway out of a stainless steel alloy that weighs almost nothing, and springs back instantly when it's bent, making it perfect for those of us who want their glasses to look good but don't want to actually take care of them. Meanwhile, the inventively named Barcelona brand
Kaleos Eyehunters
is making designs that look like rediscovered deadstock from an alternate universe where people in the 80s actually dressed as cool as we imagine they did.
But is it really worth it to go through the hassle of hunting down a cult
Japanese
eyewear brand or paying a little more for crazy stainless steel German frames? After all, there are plenty of brands like
Coastal
making chunky nerd glasses, semi-rimless aviators, and other must-have styles of the moment at a fraction of the price. Warby Parker makes ordering glasses made from hand-polished acetate and fancy hardware as easy as ordering a pizza. Even Luxottica, long considered the Death Star of brand conglomerates by eyewear aficionados, has stepped up its game recently with offerings like semi-rimless mixed-material Ray-Bans with a serious 90s R&B singer vibe or Oakley optical frames (out in spring) with a classic acetate shape done up in titanium.
The fashion trend this summer is all about sunglasses that are far from basic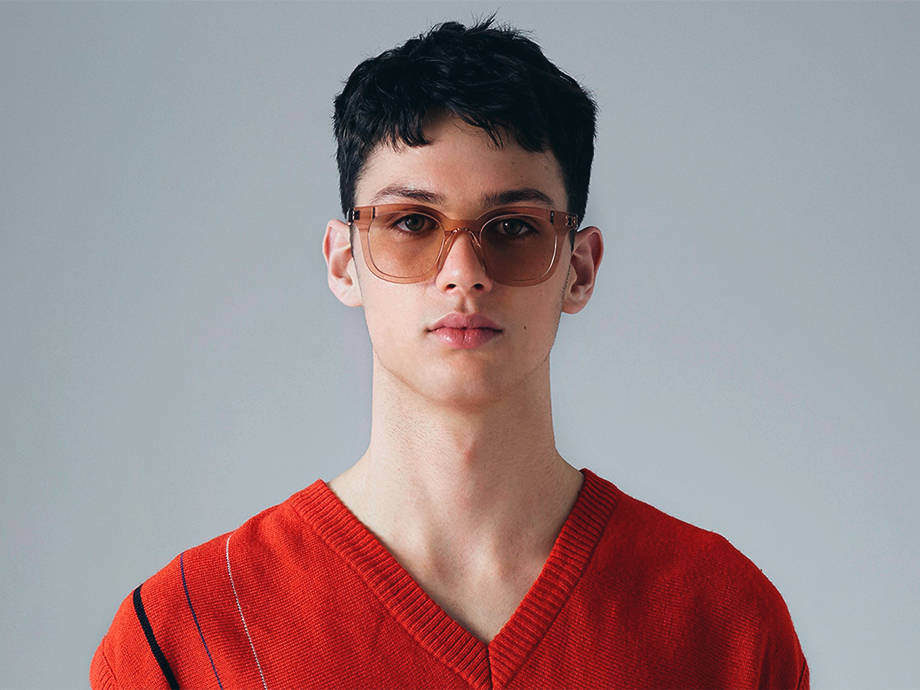 Looks aren't everything though, even with something that sits smack dab in the middle of your face. Don't forget, glasses are first and foremost a medical device. Going out of your way and spending the money to upgrade them can have real
health benefits
. The world looks noticeably better through well made, high end lenses compared to what you get from fast-optical Internet brands. Paying extra for lenses that block blue light should be a must for anyone who spends all day looking at a screen.
(And definitely don't take shortcuts when it comes to getting your eyes checked. Internet exams can tell you how nearsighted or farsighted you are, but they can't detect the kind of damage that can lead to long term problems, especially if you wear contacts. It's not difficult or expensive at all to go to LensCrafters for a digital
eye exam
that gives you tons of info on your peepers in a short amount of time without even having to dilate them. If you ask nicely your doctor will even let you look at the huge, weird photos of your retinas.)
When it comes down to it, the best part of upgrading your glasses is
how they feel
. Putting on a really nice frame, like
Cutler and Gross
aviators plated in real gold (or the ones carved from real buffalo horn on offer at their Soho boutique) gives you the same sense of tactile satisfaction as sliding an expertly tailored suit jacket over your shoulders. It's a treat for you, the person who has to have them riding around on your nose all day. Turning a necessity that used to be an absolute pain in the ass into something pleasurable feels like a win, and it's definitely worth the price.