I'm not used to painful sex. Throughout my teens and early 20s, sex was pretty indefectible. "Don't even bother spitting on it," I'd contemptuously declare, "I'm a squirter." I wore my capacity to get wet on command as a badge of honor. Through myriad urinary tract infections (men are, at times, simply unhygienic), and a handful of yeast infections in my early sexual history, "pain" is never a word I'd used to describe sex. It never burned. I could withstand sex from dusk 'til dawn, even with tiny lesions from multiple rounds. I could power through anything and I feared nothing. Then I turned 27.

Like blowing out the candles on my birthday cake every year, painful sex, extreme periods, and chronic dryness became my new standard in 2018. A "normal" sexual union with my boyfriend was suddenly a thing of the past. Hard-to-pronounce words constantly clouded my mind: dyspareunia, dysmenorrhea, vaginismus. I encountered brutal sexual pain, the sensation of my cervix being split with a mallet; the kind of injury I'd only read about in articles published on woman-facing digital media offshoots. The shock would send me floundering in bed, clutching my abdomen, and in desperate need of a hot water bottle, propelling my boyfriend to the kitchen to boil water. Instead of fulfilling ideal post-sex regalement—like in romcoms when a couple falls back onto the mattress, drenched in sweat, panting sweet nothings on how wondrous the sex was—the scene began bordering on the horror genre.

A year—and seven lengthy and uncomfortable pelvic exams later—doctors imagined I had endometriosis, but they were never entirely sure. Unfortunately, a proper diagnosis is typically hard to come by: studies suggest women consult with up to four doctors before securing a diagnosis, which in itself takes six-to-10 years on average. It's unknown why or how my body decided to rebel against me, but it has, and it sucks. And until I have answers and treatment, there's not a lot I can do to make sex easier for myself. In the meantime, I test out various lubricants, go hard on the foreplay, and play therapist to my boyfriend—regularly reassuring him, when he's unsettled by inadvertently wounding me, that it's not his fault.

Dismissal by medical professionals almost feels worse than a dick-punch to the uterus.

And then a friend of mine suggested a random product—one that got people so excited that it earned $10,000 more than its initial ask of $50,000 on Kickstarter—named Ohnut. The cute, female-founded, industry-approved thingamabob kind of resembles a cock-ring, but.. squishier; and not for men. I'd never heard of Ohnut before, and could scarcely fathom anything—especially something with such a simple design— truly assisting me. But even though I hadn't heard of it before, my friend and pornographic star, Janice Griffith, had been following the campaign since its inception. She even donated. Pornographers, like the rest of us, are not magically shielded from sexual pain, folks: she later revealed she'd recently resorted to popping a muscle relaxer post-shoot several days prior and suffers from vaginal muscle spasms and generalized pain.

I received the Ohnut in the mail. Upon removing the charming, millennial, color-blocked packaging, I stared at the contraption for approximately a week before working up the courage to ask my boyfriend to try it with me. It felt daunting—like sex is for me anyway—but also seemed like a chore I was demanding my partner complete. Like most women, I've been fairly demure about sex, often fearing less for my own safety and wellness than for men's pleasure. What if, like how men often interpret condoms, this "thing" was ascertained by my boyfriend as de-sensationalizing? Or worse, painful and uncomfortable for him? I was also struggling with the notion of using my boyfriend as a human guinea pig for a cock-ring trial run, though I was privately elated at the possibility that I could, at the very least, notice a contrast in pain while using it.

The Ohnut comes with four rings: three pre-attached and a fourth for further buffering, if necessary. The on-package directions advise starting out with the three and removing them one by one as you see fit. So, we slipped the three connected rings on with some lube (as directed) and got to it. The rings fit snug, but weren't uncomfortable—at least according to my boyfriend. A decent three-inch buffer smushed together during penetration, without separating, so the cushion was around an inch-and-a-half when he was sufficiently inside me. I felt no pain. I felt relief. And when we were done, the Ohnut glided off my partner's shaft as easily as it went on. No mess, no stress, and it didn't lessen the sensation; my boyfriend was as happy as ever—if not happier that finally, I wasn't in pain. My first Ohnut experience was a bit of a fever dream—in my head I kept thinking "oh my god, this thing really works"—so when the initial high sequestered, we detached a ring and tried two, which still managed but just wasn't as transcendent as three. But, of course, everyone's body is unique, so if you need as many as four or just one, go off!

Chakrubs founder Vanessa Cuccia explains the creative process behind her crystal sex toys.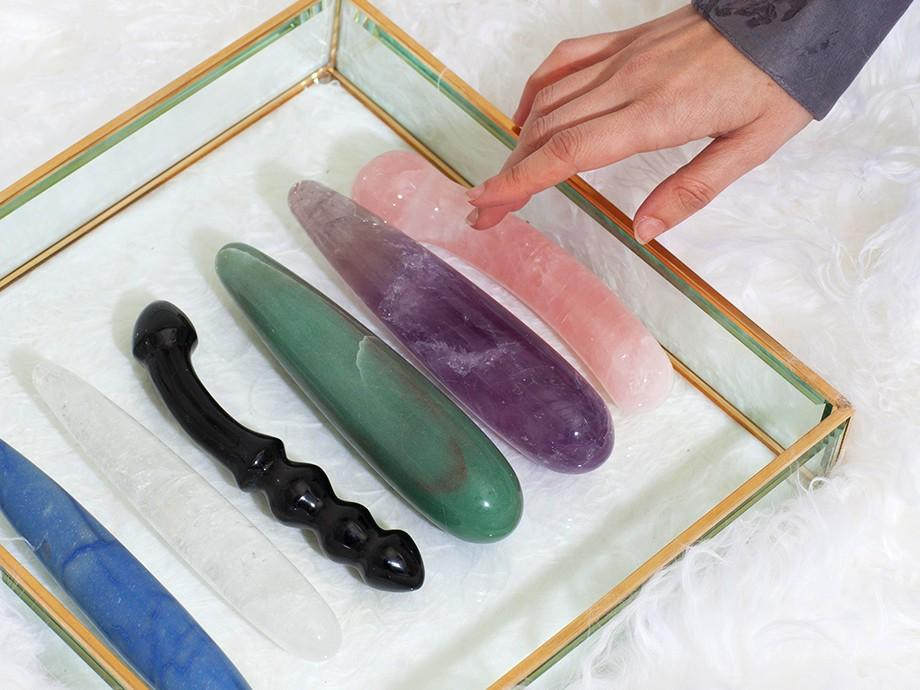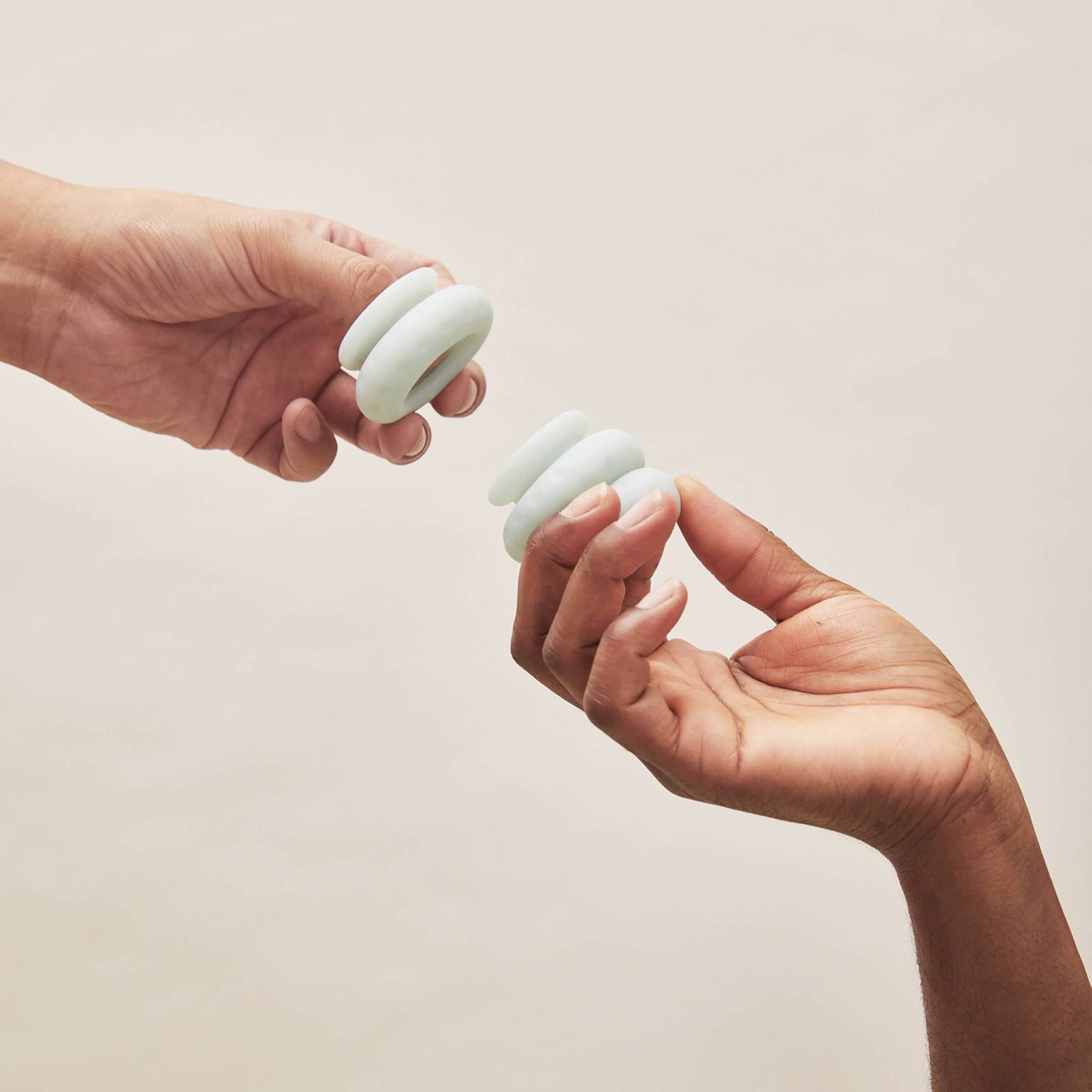 I can say with confidence that I love my Ohnut. I will proceed to use it, but I still wonder whether this squishy, cute cock ring should really be the end game, or just a band aid for interim relief until I can assess what other treatments are conceivable, if not necessary, for
whatever is happening to my body
. I will use my Ohnut for as long as I need to, but I don't want to need it. I also will continue to weigh the male role in their partner's sexual pain and intimacy and why we, in heteronormative relationships, struggle so much to effectively communicate. I was initially embarrassed and apprehensive about even asking my boyfriend to put the contraption on, as if men have the slightest clue what it's like to feel like an extra in the
SAW
franchise during sex.
Men, in my experience, are historically bad at talking about sex. They don't want to know if they've hurt you because your lack of satisfaction is not just a turn-off for them, it can invalidate
their masculinity.
Men also see themselves as almighty deliverers of pleasure, and when they can't manage the seemingly biological task of sex without their partner experiencing pain, they often internalize disappointment in themselves, project their shame outward, or both. Sexologist
Megan Stubbs
tells me the "shame surrounding not being able to 'please' a woman comes from the very narrow view of masculinity. It's perpetuated in popular media, TV, movies, songs ... He lays the pipe, he puts it down, he beats the [vagina] up. These are all things that are lauded in society."
This toxicity is also exacerbated by porn, which men grow up hoping to simulate rather than acknowledge for what it is: entertainment. And when men can't fulfill their partner's orgasm by society's standards, they assume they've failed; they're failures. It becomes a reflection of who they are as men. Of this, Stubbs says, "Over 80 percent of women need clitoral stimulation to reach orgasm, so no matter what you're doing with your penetration moves, unless clitoral stimulation is involved you're not going to see your partner orgasm." She adds, "Orgasm needs to stop being the qualification of good sex. Orgasms are great, but if you don't orgasm during sex, it doesn't mean the sex was unenjoyable." Men are taught they should be providing penetration-stimulated orgasms to women in the same way they feel they should provide for women financially, rarely realizing sex is pleasurable regardless, and orgasms are complicated. To believe that orgasms are be the purpose, or the focus, of intercourse is an archaic perspective.
A decent three-inch buffer smushed together during penetration, without separating, so the cushion was around an inch-and-a-half when he was sufficiently inside me.

The blame game is also more common than it should be, and when it comes to painful sex, criticism travels in multiple directions. Abby Norman, best-selling author of Ask Me About My Uterus: A Quest to Make Doctors Believe in Women's Pain, tells me that, in her own experience, she's had a "partner react by feeling they were causing the pain or who felt inadequate because they couldn't seem to prevent it or work around it." Another partner blamed her entirely, which "was easy enough because at the time I was also blaming myself." A consenting woman should never have to explain before a jury of one bitter man why her body is revolting because we rarely, if ever, find out.

But nearly a decade ago, Norman started a traumatizing mission to find a solution for her abdominal pain, undergoing frequent hospitalizations that resulted in no apparent cause. She was routinely shooed away by medical professionals who thought Norman's issues were "all in her head" until she started working in a hospital, and learned about endometriosis, leading—finally—to a concrete diagnosis. I've encountered this problem myself, along with countless women, and let me tell you: dismissal by medical professionals almost feels worse than a dick-punch to the uterus. Women have enough difficulty speaking up about pain during sex already, for fear our partner will feel rebuffed by us and grow cold or unfriendly. Still, Norman emphasizes the importance in addressing the hurt, no matter the risk: "The most dangerous moment for a woman isn't when she speaks up about her pain and is disbelieved or dismissed—it's when she stops talking about it at all."

"No partner is a mind reader," Stubbs agrees. Silence and dismissal are why women debate with so many professionals before receiving a diagnosis that could accurately define the pain they feel during coitus, and more importantly, help them. Dr. Katherine Williams, Regional Pelvic and Vulvar Pain Specialist and a fellow of the International Society for the Study of Women's Sexual Health, tells me that despite how common dyspareunia (painful intercourse) is, it's often "the last thing a woman will bring up in her exam." Why, you ask? Stubbs points to the "'grin and bear it' mentality, adding "We are also coming out of the hysteria era where women's pain was thought to be less than what it was or just a mental fabrication."

More Like This
"Much like a vegan butcher, I confused those around me."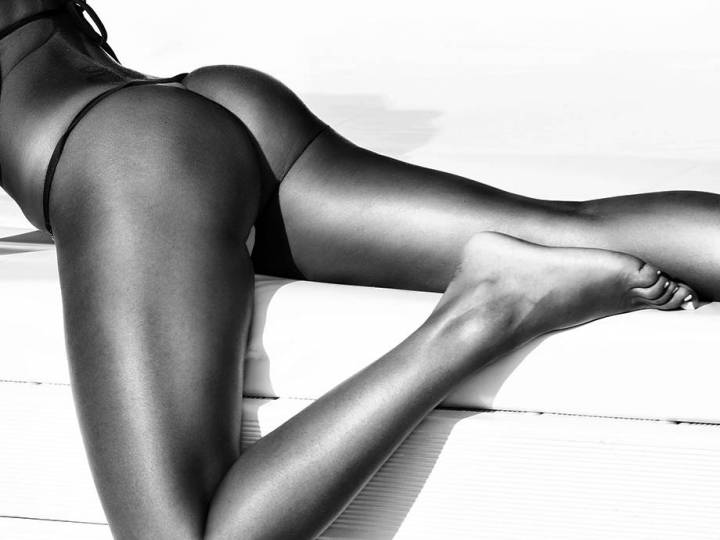 And why his innocent descriptions conflict with popular knowledge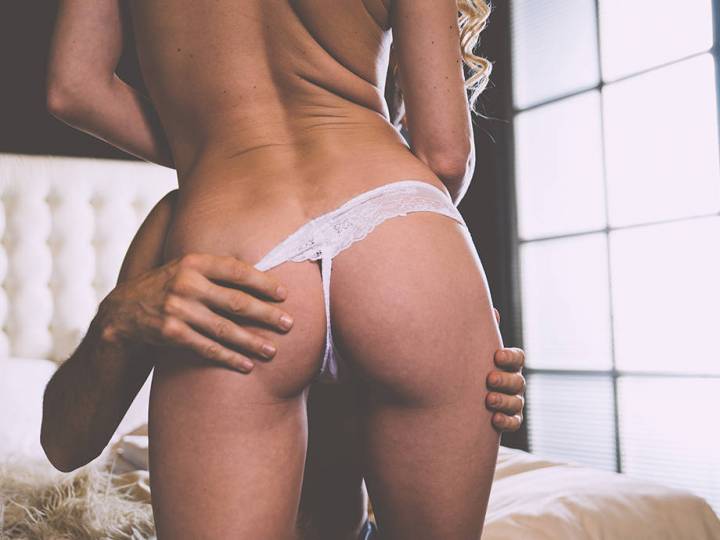 You shouldn't have sex as a "gift" to your partner if you feel no arousal
So, where do men fit into this narrative? "A lot of times the men think it's just the woman, that they don't want to have sex with them, and that is just the furthest thing from the truth," Williams explains. This morsel hits me hard—my boyfriend has often, and I mean frequently, asked if my lack of desire to copulate was due to me wanting some sort of "out" in our relationship. It's been more than complicated striving to convince my own partner that it's not him, and it's not me either: Norman says of couples she's spoken with as having somehow "found a way to see the pain and its cause as something separate from both individuals, which seems like the best case scenario emotionally," but adds, it's "certainly not the easiest place to get to." You're telling me.

When asked what she wants men to know, williams tells me, "If a man is educated and understands that many times these are issues that can be diagnosed and treated appropriately and that they could encourage their partner to seek help instead of blaming their partner, the couple will see tremendous gains in intimacy." She also validates something I've never been able to successfully express to my partner: that painful sex doesn't impact desire, per se, it impacts libido. I've tried to tell my boyfriend it's like when you get food poisoning and can't stomach the food that made you ill for a while, if ever again, but it sounds much more professional coming from an authority like Williams: "Can painful sex impact libido? Absolutely!"

Williams continues to give me a crash course in sexual pain disorders myself, and probably most others, aren't familiar with at all. There's Congenital Neuroproliferative Vestibulodynia, which is caused by too many nerve endings (who knew?), and Hormonally Mediated Vestibulodynia, which was the real kicker for me as Williams described how it's induced by extended use of birth control (I've been on the pill nearly half my life, since I was a wee 15-year-old). Williams instantly assures me that could definitely be part of my problem, as Hormonally Mediated Vestibulodynia occurs in 30-40 percent of women on the birth control—the pill essentially strips women of testosterone, a hormone essential for sexual arousal.

"Testosterone is as much a female hormone as it is a male hormone, literally 50/50" Williams affirms, "When you lower it and ingest birth control for long periods of time, it increases a protein called SHBG (sex hormone binding globulin) and renders your testosterone ineffective." Learning this over the phone and not from any of the 20-some medical professionals I've pleaded for help with over last year is certainly a mindfuck. Williams tells me there's an innate part of women's anatomy that requires testosterone to function: the vestibule, or vulva anatomy. She says prolonged birth control use and lack of testosterone is dangerous for the vestibule, causing a "raw, burning, cutting sensation at the opening of the vagina every time you have sex... and it's miserable." And trust me, I know the feeling.

"And many times, there's more than one disorder," Williams reluctantly states. Williams goes on to tell me how Vestibulodynia can lead to Hypertonic Pelvic Floor disorder, providing you with a hearty double-diagnosis: women tense up their pelvic muscles upon feeling the aforementioned burning sensation upon penetration (Vestibulodynia), and it becomes habitual and produces a second pain disorder (Hypertonic Pelvic Floor) on top of the one you already suffer from. I feel for Norman, who had to do research in a hospital library, then propose her assumed analysis to a specialist before it was taken seriously, let alone professionally contemplated. (I, too, find myself asking Williams to please send me these medical disorders in writing to take to the OBGYN who insists my partner and my anatomy simply wasn't compatible. Williams set the record straight: "Unless it's a size issue, that's not a thing.")

Get rid of all things (and people) that don't spark pleasure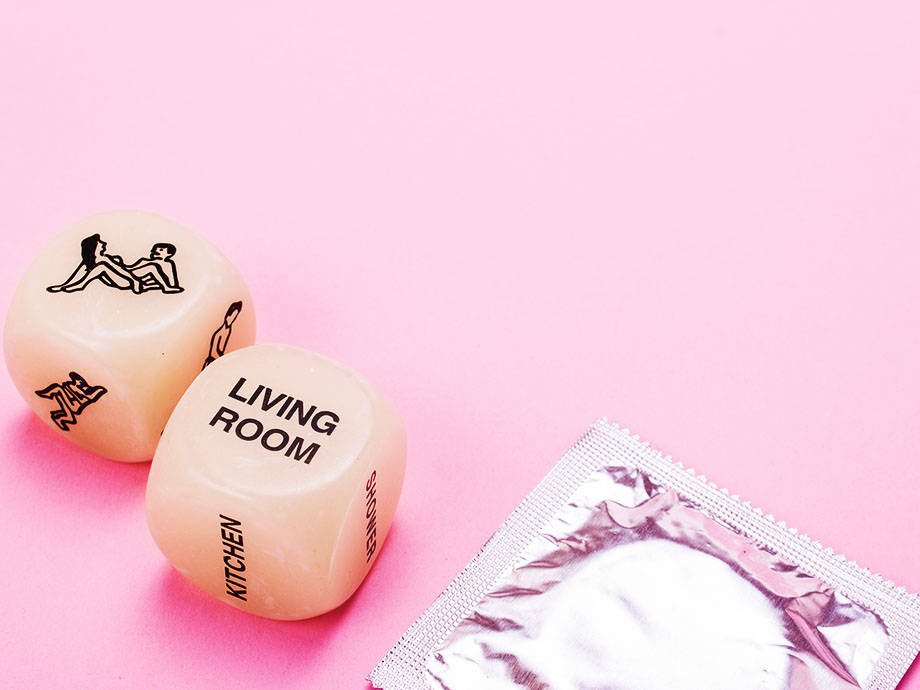 The good news, Williams assures me, is there are treatments for all of these sexual disorders if properly diagnosed—including going off birth control, using testosterone creams, or engaging in physical therapy to relax the pelvic floor. She also appoints a three-pronged therapy after learning I am a sexual abuse victim: physical therapy, medical therapy (doctor-backed treatment), and
psychotherapy
(counseling) for any remaining psychological fissures. Norman indicates there is innate trauma in painful sex, even if it's not brought on by past psychological wounds. Figuring out a fitting diagnosis, and repeatedly being probed at while your feet are in stirrups, is "exhausting and traumatizing."
So, is the Ohnut just a temporary solution to a much, much larger issue? Presumably so. Stubbs notes, "This product solves a physical problem, but cannot address what is going on in someone's mind." This resonates with me, as it's obvious I have a myriad of issues surrounding my sexual well-being that don't currently merit a clear-cut diagnosis. But I'm not giving up: My partner, luckily, is supportive not just of my writing this piece, but is open to attending all exams and therapies I need in order to reduce or altogether conquer painful intercourse. After all, Williams says patients have a higher success rate if their partners come along for the ride: "the patients that I think have the absolute best outcome are the ones who come into the exam room with their partners and who are both engaged in finding a solution."
To the women out there, like me, who experience painful intercourse and haven't quite figured it out yet, Williams has one thing to say: "There is absolutely help. If a woman thinks she doesn't deserve it, she needs to recognize that she does." Williams also reiterates, "there are remedies; most sexual pain disorders are entirely treatable under the right care."
When I ask Williams if she has anything further she feels should be relayed, she declares, "I really hope you help the men be more patient and understanding and compassionate about this issue, but I also hope this helps the women," poignantly adding, "just far too many women suffer in silence." But at least while I suffer, the Ohnut can act as my shield and power me through another 10 pelvic exams.