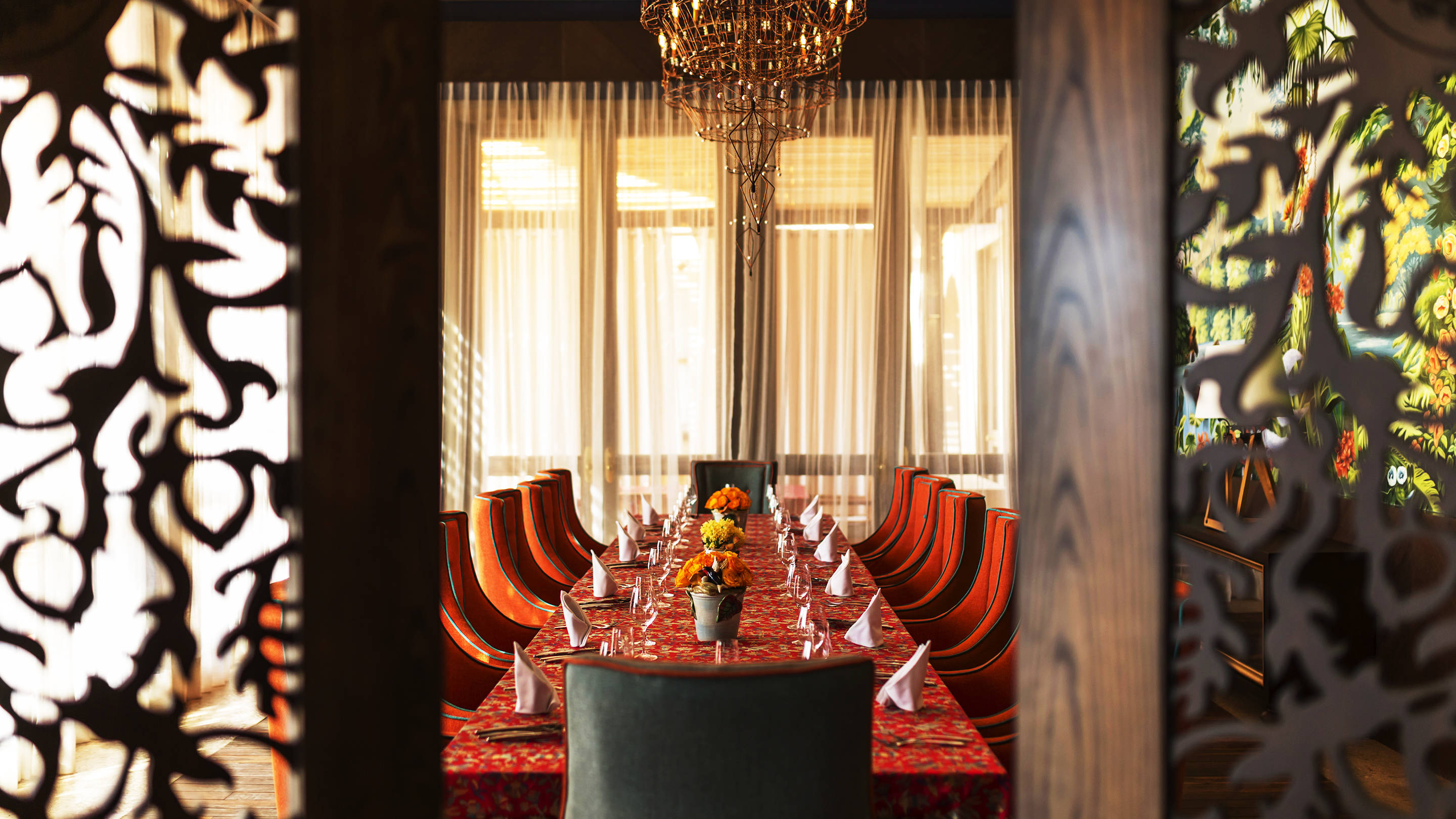 Patron Built a Luxury, Remote Hotel. Here's How to Get In
Written by Micah Spangler

Published on

October 03, 2018
It was about 8:00 pm when the mariachi band first appeared. Suddenly, the dining room doors flung open and seven bedazzled performers marched in. Swaying back and forth, the musicians switched from their native Spanish to English. "At La Casona, the world's best place…" they sang as the 15 or so guests spooned agave-infused ice cream into their mouths, "…we guarantee you the best food and rest."

It is hard to see from a distance, but woven into the performers' bedazzled light green uniforms is one subtle detail: an intricately stenciled outline of a bee encircled in swirls of silver. The band, like almost everything that surrounds us—from the enormously overstocked bar next door, to the 20 palatial rooms down the hall, to the impeccably manicured garden just a few steps away—is stamped with the same distinctly deliberate branding, constantly reminding visitors where they are, as if it is possible to forget.
We are guests, after all, of one of the most exclusive hotels in the world: La Casona, Patron Tequila's secret resort nestled in the remote Highlands of Jalisco, Mexico—a Willy Wonka Chocolate Factory for adults where the booze never stops flowing, the band never stops playing and the bill never comes.
That's because La Casona isn't just your average run of the mill luxury getaway. First opened in early 2017, this is an all-expenses paid palace with a mission to turn
Patron's headquarters
into a tequila mecca—a destination where celebrities, social media influencers and the company's favorite customers can bask in the glow of the brand that helped transform tequila from a cheap, college staple into an ultra-premium must-have.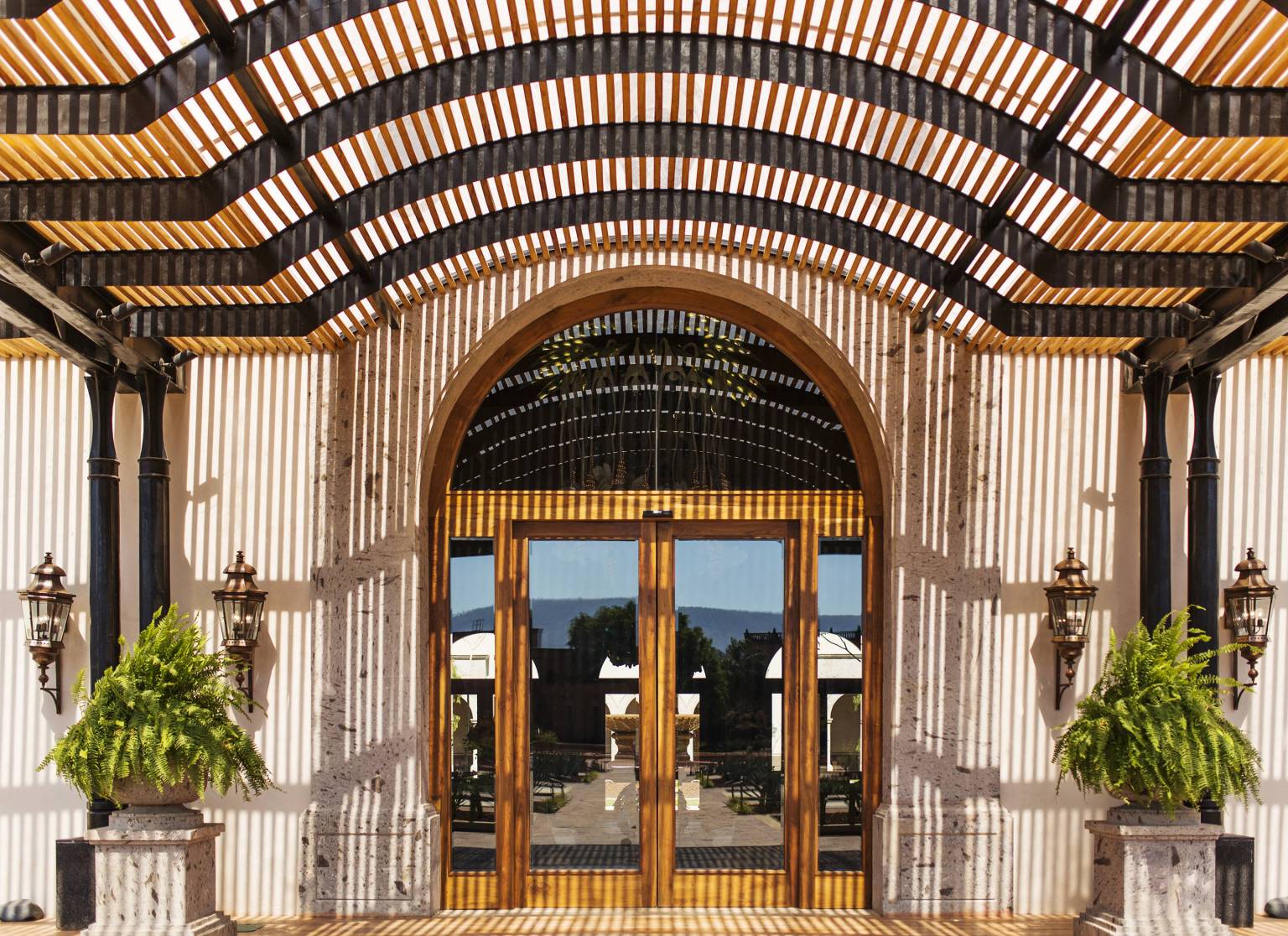 But just like the expensive price tag that accompanies so many of Patron's offerings, La Casona, which translates to "the Big House," is out of reach for most people…because La Casona doesn't accept reservations. "This place is a hotel, but's it's not a hotel, because it's not open to the public." Peter Leder, Patron's Director of Hospitality, tells me as he narrates the creation of the 2.5-ton Cirque du Soleil designed chandelier that hangs in La Casona's lobby. "We've had requests to hold weddings, anniversaries, even divorces, here." he jokes. "People want to rent the place or just stay the night. They've offered lots of money, but we can't help them."

It's a sentiment underscored by the International President and COO of Patron, Dave Wilson, who, dressed in a black long-sleeved polo shirt and khakis, looks more like a mild-mannered insurance salesman than the head of one of modern music's favorite muses. "We'll never open this place to the public. Never." Dave coolly announces as we scarf down a couple of tacos on Patron Hacienda's breezy second floor, a long row of palm trees swaying behind us. The words flow from him as unpassionately as someone reading an encyclopedia entry. For Patron, this is simply a fact: you're either handed a golden ticket or you wait outside with everyone else.

It's hard to argue with the company's success, though. Founded in 1989, at a time when "tequila" was a four-letter word, many industry experts credit Patron with pulling Mexican spirits out of the overlooked backwaters and onto the top shelves of North America's hottest clubs.

People want to rent the place or just stay the night. They've offered lots of money, but we can't help them.

It was in the late '90s, early 2000s when the transition really began to take hold, according to David Suroz, the owner of Philadelphia's refined Mexican eatery, Tequilas Restaurant. "It drastically changed from a spirit used by college
kids
that don't have the budget to get drunk." says Suroz, who also produces a line of craft, handmade tequilas under the moniker Siembra Valles. "But then you get these fancy bottles, these fancy names, these fancy artists and movie stars and instead of under $10 for a bottle, you start to see tequilas for $50, $70, $150. The perception shifted rapidly...Patron was one of the first companies who explored that kind of marketing. They created an incredible awareness of the category."
Such awareness, however, came at a cost for Patron and its investors—an exorbitant cost. In January 2018, Bacardi purchased 70 percent of Patron, the remaining portion it didn't already own, for a jaw dropping $5.1 billion. The sale added a couple extra billion dollars to the bank account of Patron's sole living co-founder, Jean Paul DeJoria, who first made his fortune launching the John Paul Mitchell System line of haircare products—which is probably why guests staying at La Casona don't feel too bad for drinking up as much premium Patron as they can get their hands on.
In the morning, we go on a muddy three-hour expedition to see the agave fields where Patron procures the raw material that powers its
tequila empire
. From there, the group is led through an extensive tour of the cooking and distillation process, carefully instructed on the age-old methods the company uses to make its product. The experience leaves us pretty taxed—and that's where the mariachi band comes in. After several hours sipping tall glasses of everything in Patron's wide library of spirits, including an unlimited supply of the painfully expensive Gran Patron Burdeos, Patron's president jumps to his feet and starts ushering people to a "secret VIP room."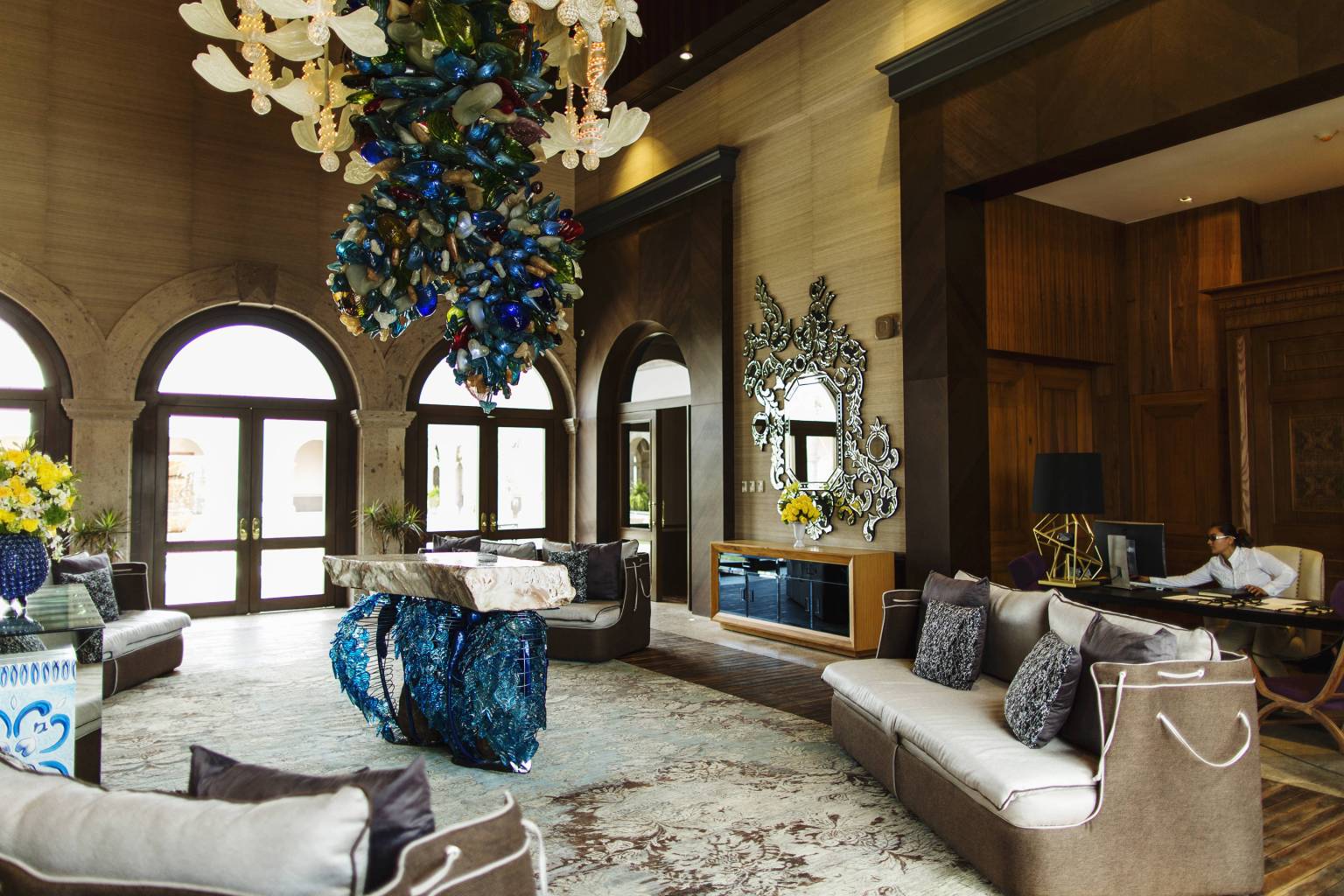 Climbing a long row of steps behind a locked door, he instructs everyone to be on their best Instagram behavior. "No pictures, no video. Only point your phones out, not in." he warns the group with a laugh. The instructions, however, are soon forgotten as a semi-circle of screens record the band belting out contemporary classics like the theme to Titanic, complete with two musicians reenacting Jack freezing to death in the Atlantic's icy waters.

As things quiet down, I ask one of the performers what it is like to be part of Patron's own private mariachi band. "Business is good. Thank the Lord," the family patriarch and band leader tells me, framed on either side by dark floor-length shelves decorated with dozens of shining bottles of Patron. "We were here last night and we'll be back here again twice tomorrow for the next group," he says with a wide smile.

La Casona's guest list, it seems, is growing by the day—just don't expect an invite anytime soon.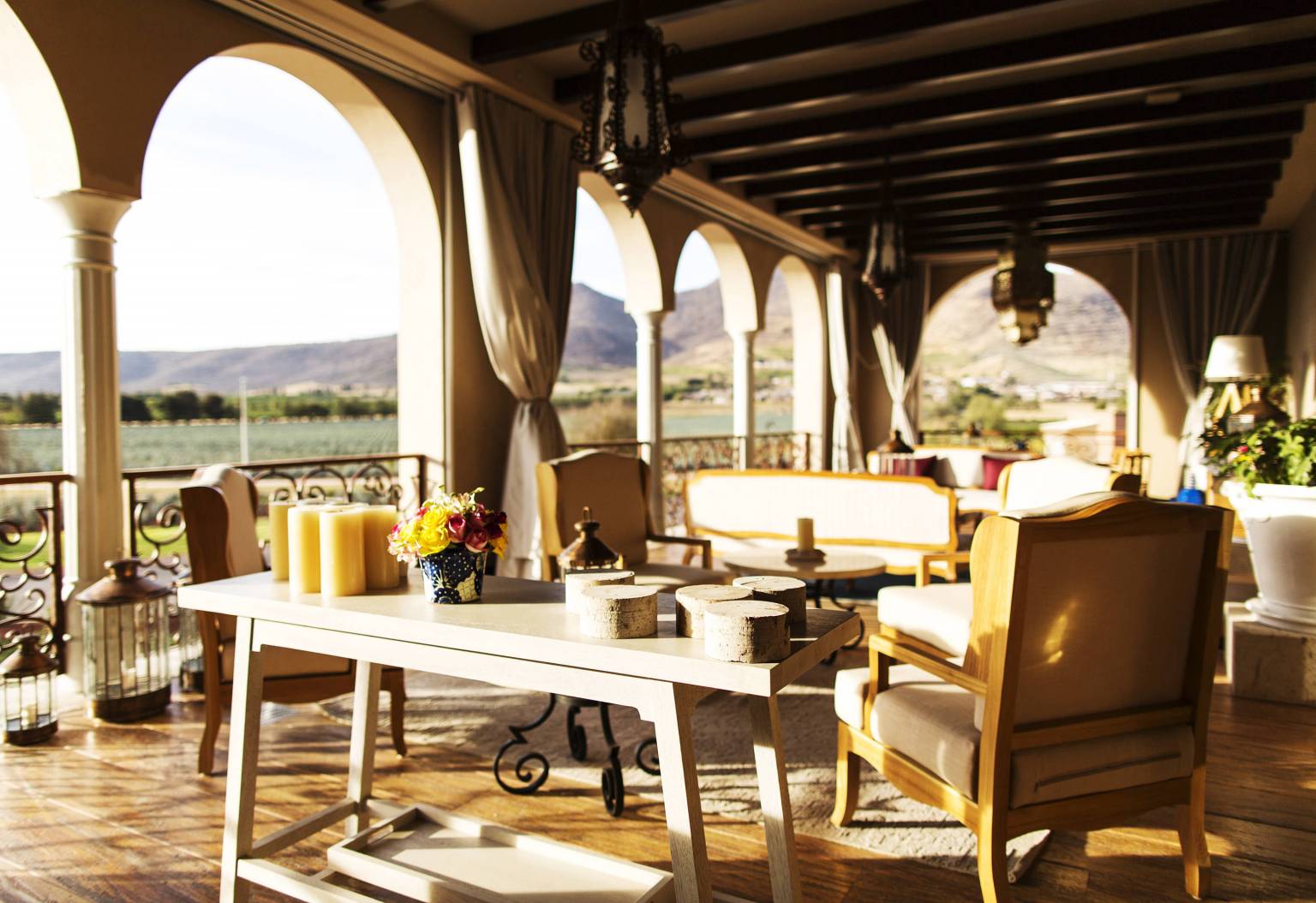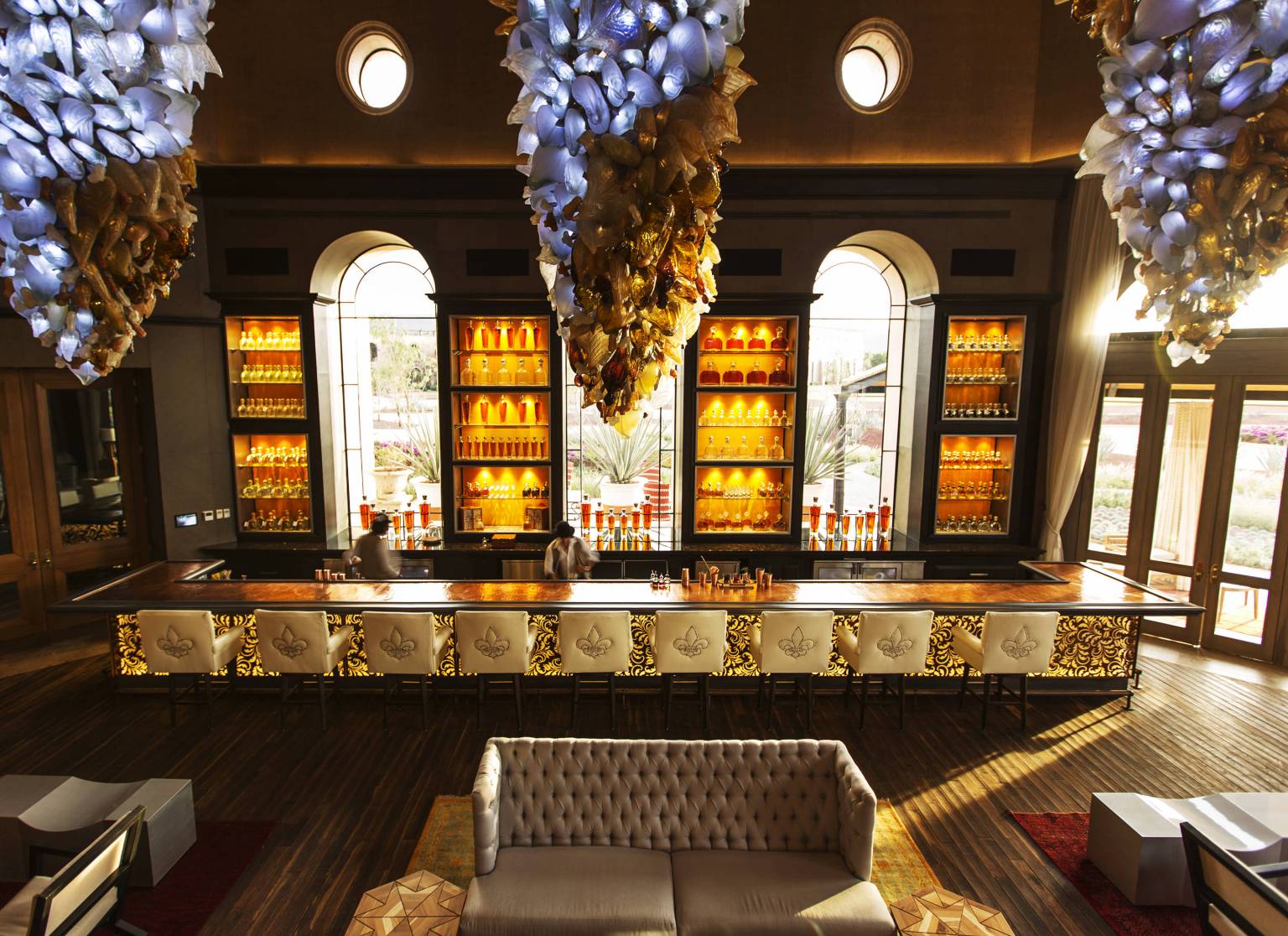 Jamaica's Hedonism II offers a...unique experience