I had no intention of marrying Maryanne. Six months with her was long enough. Six months was longer than I wanted to be with any woman, even one as pretty as Maryanne.

We were not a decade out of college, my friends and I, and no one was in any hurry to pair up. We liked to drink. That was our primary activity. We drank at brunch, and we brunched several times a week, and we drank at dinner, and we ate out together most nights. Maryanne was not one of us. She didn't drink, or go to comedy clubs or bars, or want to be an actor or a writer or a comic. She had not gone to college. She was the receptionist at my dentist's office. I loved my dentist. His name was Dr. Guerra. He had an exceedingly quiet voice and slow, methodical hands, and he was tall and trim like a dancer. I admired the linen wallpaper in his office and his glossy succulents. His receptionist too, who sat behind the desk looking faintly alarmed. You could say she dressed like an immigrant, Kmart jeans and generic athletic shoes, but she was white from Nebraska. Her bras were tiny yet industrial. She was the only person I knew who'd grown up in a trailer park, and the only person I knew who sent money home.

"Not a trailer park," Maryanne said. "A motor home lodge." The distinction struck me as noble and pitiful. I feared going to this place. I did not want to meet Maryanne's parents.
---
On the day I planned to break up with Maryanne, I woke with an erection that was not for her. A blurry figure swayed in my mind, dream residue, a redhead, and I thought, Good, a redhead. I want to say I invented her, and I suppose I did, but she resembled a TV star of the moment because I was not very original. The TV star was on billboards all over the city, lit from beneath at night. I messaged Kyla and Chris S. and Chris K. and Lucy that I was going to break up with Maryanne and meet them afterward for a drink. Aww, really? Poor Maryanne! Such a sweetheart! But they didn't know her well, had said hello only a few times, and Lucy said: We'll drink to your sorrows. We've missed you, baby.
I liked seeing the Santa Monica pier, the Ferris wheel turning over the ocean, liked knowing there were sharks out there.

I'd missed them too. It would be good to be back in the fold. We were like sitcom friends—raised on sitcoms, now auditioning and writing for them, we modeled our lives on these shows. Our friendship group had its own cultures, traditions, holiday specials, ancillary friend groups. Some of us had trust funds. Most of us were white. We dated each other sometimes, or dated a member of a side group, and then came back and cracked jokes about it. Maryanne, I knew, was a short arc. She didn't have a TV or a computer. She had no aesthetic, and she was not funny. She thought stand-up was "braggy." My friends had understood, had not begrudged my nights away, because she was sexy, they agreed, in a complicated way, like a sexy Anne Frank.
I called her at work. "Can I pick you up at four? I think we should go for a walk.""Yes, please," she said. "I'd like that very much."
---
Maryanne was wrong to have had it bad for me. I was the oldest of three blonde boys from the suburbs of Philly. I had been given an Audi on my 16th birthday, which I crashed three weeks later. I kept a list of the women I slept with, most of whose names I remembered. ­Maryanne's name, on the day I prepared to break up with her, wasn't the last one.Maryanne had no list. She kept a diary. She read historical novels and
Time
magazines from Dr. Guerra's office. I had never known someone who wasn't a grandmother to read Time. She slept in a long nightgown, a column of nonworking buttons on its bib, and she would never try cocaine, or bubble tea, and she would not come to the nude Korean baths, which I considered one of the great wonders of Los Angeles. In bed she was shy, hot with shame. Sometimes she snorted with embarrassed laughter. She hadn't gone down on me yet or let me go down on her. It's the modern era, I wanted to say. Her goodness de-sexed her. I didn't want the job of her.
---
"Don't you want to be something?" I asked her once, early on. I felt I could be bold with her—nothing I said seemed to hurt her.
"I have a job," she'd replied, shrugging. We were in her apartment, on a street in Hollywood. She was sweeping her buckling linoleum floor and I was sitting in a chair, drinking a beer, watching her. She wore pink canvas sneakers. She had a cheap corn-husk broom that disintegrated as you swept, so that you ended up sweeping the broom pieces, so that the chore just went on and on.
"Don't you want more than a job?"
"I have more than that," she said, and rested the broom against the wall, came over to sit on my lap. She wore tiny golden earrings, like Puerto Rican babies. When I sucked one between my teeth it felt like a bullet.
But we couldn't even watch TV together. She had the worst taste, loved the battling pastry chefs, ninjas on the monkey bars. At night she rubbed Vaseline on her elbows and on the soles of her feet. She washed her face with a bar of orange Dial. When she called Nebraska she spoke to her father in low, soothing tones. A drunk, I presumed. I knew that voice. That was how you talked to a drunk. But I didn't ask because I didn't want to know. I was not interested. I smoked cigarettes outside.
---
I liked the drive to Dr. Guerra's office. I liked seeing the Santa Monica pier, the Ferris wheel turning over the ocean, liked knowing there were sharks out there—not a lot of the time, no, but there could be sharks, and a person could theoretically be mauled or eaten. That this horror might happen in such proximity to Dr. Guerra's office disturbed me pleasantly. Maryanne was waiting out front, standing on the curb slightly pigeon-toed, her big purse hooked on her elbow.
I kissed her hello. This would be the last time I'd kiss her.
In the car she told me about a boy who'd come to the office that day. He was under the impression that the dentist was going to remove his teeth. Clean them, Maryanne had explained, but he hadn't seemed to understand. The kid looked so sorrowful, she told me, so resigned, when the hygienist came to take him.
Dr. Guerra gave his Thursdays to the under­served community. Sanctuary dentistry, he called it.
"Poor kid," she said, gazing out the window.
"Well, that poor kid has the best dentist in L.A.," I said. "He's got that."
She said, "I didn't go to a dentist until I was 14." There was no pity in her voice and no expectation for pity. Sometimes she did that: leveled an awful fact on me with a kind of bemused indifference. She never saw a dentist. Or: The bus driver fondled her. Other rotten things spoken so calmly, acceptingly, it made me almost sick. Where was her sense of violation?
We were driving to Griffith Park. That would be a good place to do it, I thought. She would not make a scene there. But the ride was too long and traffic was worse than usual, several roads shut down for protests or festivals, and I realized halfway there that I should have found a nearer park, but then it was too late to turn around. I considered doing it right there, in the car, in steamy traffic, except that struck me as indecent. And so we went on. And since Maryanne never had too much to say—I was the talker—we passed the ride mostly in silence.
---
When we arrived at Griffith Park there was a sign: PARKING FULL. NO PARKING BEYOND THIS POINT! SHUTTLE TO OBSERVATORY 25 CENTS.
I had been hoping to find a spot close to the top. I didn't like this extra step. Complicated transit would make the breakup harder, add to the awkwardness. But there we were, and so I parked and we walked to the place where the shuttle came, a dusty cutout on the side of the road.
A Chinese family with an ancient grandmother stood there waiting. There were six of them. The grandmother wore beautiful red silk shoes covered with roadside dust, like something you'd see on a movie poster.
"Only a quarter? Nothing costs a quarter anymore," Maryanne said to me. She seemed genuinely happy.
"Nothing indeed!" said the man whose arm was linked with the ancient woman's.
Maryanne held a quarter between the thumb and index finger of each hand. She had a wary smile on her face, and red cheeks, like a child in the line for the scariest ride at the fair.
More people joined us to wait. Two women spoke loudly about the national darkness. The crowd hummed with agreement. Even the grandmother lifted a bony ancient finger in solidarity. The impeachment hearings were in their infancy in those days, and everyone in Los Angeles walked around peaceably raving.
"I wish we could go someplace and not hear about him," Maryanne whispered in my ear. "Can you take me to the desert this weekend?"
"I've got a busy weekend."
"Someplace where he's not screaming. Take me there."
"There's no place like that left," I told her.
She had not voted for anyone. Neither had I. But her parents in Nebraska had voted for him. Mine did too, but I didn't tell her this, because I never spoke of my parents.
A vanilla husband wants to please his kinky wife. Can Mistress Ava help?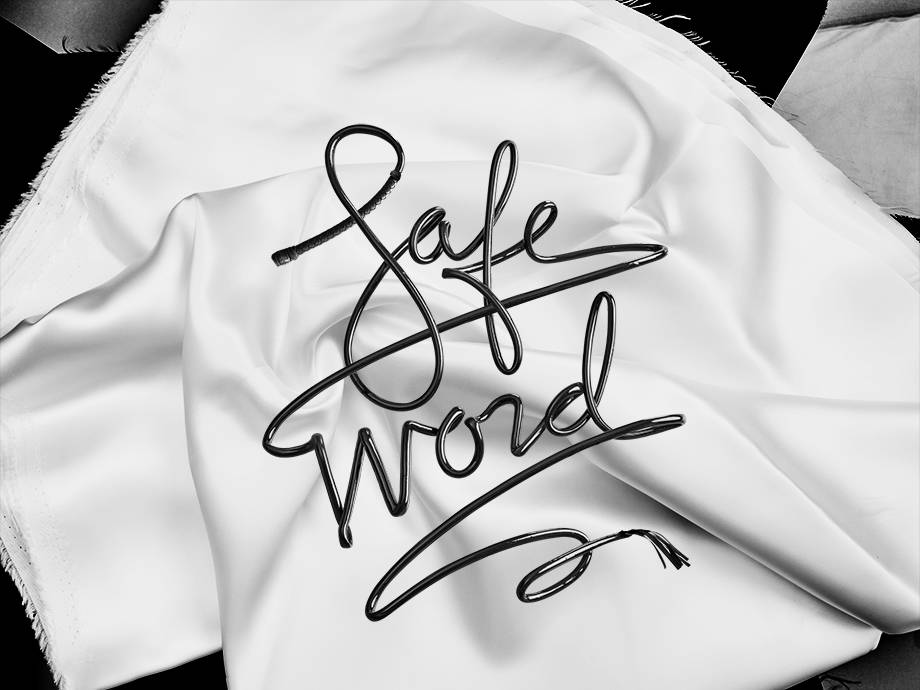 The shuttle arrived and we all crammed on. There were only a few seats on the sides, and the old people and children took them. Maryanne was too short to reach the handrail so I held her. In this way I took responsibility for us both. I wanted to be a good boyfriend to the end—to look like one.
The shuttle smelled of gas and industrial cleaner. It wheezed its way up the mountain switchbacks. I had been on this road many times and so did not participate in the appreciation of nature along with everyone else. I prepared what I was going to say. Then, to gather my nerve, I thought about the redhead.But I forgot that Maryanne had never been to the observatory before. I had failed to realize that this iconic place would be new to her. And so when we arrived, when we got to the center of the courtyard, to that highest place above the city, Maryanne stopped walking. She blinked, turned in a circle. It was only then, watching her take in the view, the Hollywood sign, the telescopes, the sun beginning its descent, that I understood how unkind it was to do it here. It was a landmark. I would ruin it for her. What had I been thinking? Who orchestrates a destination
breakup
?Which was funny, actually. I made a note to use that."Oh, Tanner!" she cried. "Tanner!" Because she had come from the plains, of course, she had never seen such a view. She pointed to Spanish roofs. She pointed to City Hall, to all the cars below, to downtown. She marveled at the color of the sky. Like a jelly bean! Like sherbet! Oh, Tanner! And yes, I thought about holding off. Going down after sunset, grabbing dinner at a Chinese dive I liked in Los Feliz. We could break up over lo mein. I considered this, but would it have been kinder? I imagined the awkwardness of the fortune cookies.
I didn't expect she'd stay in the city for much longer. Surely she'd return to Nebraska and lick her wounds. There'd be a new receptionist at Dr. Guerra's office. Maryanne would find a much better match back in Nebraska, could pick anyone she wanted back there. Any doughy ex-quarterback would kill for her, any sweetheart cop. I wanted this for her. I wanted her to go away and also, somehow, to remain the receptionist.
We paused at an overlook. "A postcard," Maryanne said. "Isn't it?" She made her hands the shape of a postcard and looked through them.
The slashes of light on the ground were the streets where I met my friends. Love for the city filled my heart. Love for the city vanquished her winsomeness. I said what I had prepared to say.
I'm sorry. You deserve better. Not ready for commitment. Not ready for monogamy. Monogamy: I used that word several times. It was such a welcome addition to the breakup toolbox. An ideological word, something to consider strenuously. People were polyamorous those days the way they were vegans. It was a way to ethically sleep around, to feel honest and devious at once, and I said, "Look, I don't think ­monogamy is working out for me right now. I feel I should be honest. I tried it, I gave it a shot.…" I went on and on and she listened without expression.
What had I been thinking? Who orchestrates a destination breakup?

Then she said, "I wanted to go to the desert this weekend. Are you saying you want to see other people? Like, along with me? Me and other people too? Or you want me gone? I'd really like to go to the desert.""I don't want you
gone,
Maryanne. That's so extreme. Why do you have to say it like that?"She raised and lowered her bony shoulders. Her expression was baleful, pale. She looked exactly as I'd feared, prettily stricken. It's easy to get sentimental about pretty people, I told myself. Be done. In and out. But I found myself dissembling. I said, "I need some space. That's all. I need to think. Give me some time. I'm not saying we should end it permanently. But a break. We're just so unalike, you and me."She blinked. "But you're just like me," she said.You're a goddamn extraterrestrial, I wanted to say, and then I did. I held my breath, waited for her response, but it didn't seem to faze her, which only made me more committed to ending it. She said, "If I drank, if I went to bars with you, would you keep me around?"
"Why do you put it that way? You want to be kept around? Jesus. You're way too pretty to be so needy."
"I used to drink," she said finally, resolvedly. "I can do it again. I used to. Beer in my bedroom. All alone. And then vodka."
"You realize how compliant you are? Why are you like that?"
"I'm like you," she said. "I keep telling you."
I wanted her eyes to leak, wanted those tears to spill over, so I told her then about the two women I'd slept with during the six months we'd been dating. I told her about Vivian, about Vivian's private piercings, and about the woman I met at the Magic Castle whose name I never got, who appeared on the list only as Magic Castle. I told her about the list. I was a pig, I swore to her. I substantiated my argument.
"Oh," she said, taking a step back. "You did those things?"
"I did," I said. "I do."
"I misunderstood," she said. "I thought——"
She began to cry but fought it, pawed ruthlessly at her eyes. She made a bleating sound, covered her mouth, looked down. She stayed like that for a bit. When she raised her head again she looked calmer. She said in a calm, tired voice, "I'll miss you, Tanner."
"I'll miss you too," I told her. And maybe I would miss her, but I'd never have to go to Nebraska, never set foot in the double-wide. A glorious never thrummed in my body. I would never have to bring her to my parents. She would not see the picture of me on the piano, never see my child face, helpless before an ice cream cone, in a silver frame. Good riddance, Maryanne, you pathetic creature. Those words passed through my brain. I believed I was owed more.
---
There was an insane person on the shuttle down. A middle-aged man, two kids with him, Indian, or maybe Pakistani, and he said things like "Oh my God we're going to die. Oh my God he's going too fast. Oh no, no, this isn't good. Oh no. Oh hell. Too fast." No one else spoke. The shuttle descended. And it did feel treacherous, the pitch steep, brakes whining, but people do not fly off the road in Los Angeles. "Much too fast!" the crazy man said. "This thing can't handle it. I know machines. This is not a safe machine."
One of his kids was very young, elementary age, and played with his phone. The other boy was a teenager. "Okay, Dad," the teenager said. "We're safe. Everything's good."
"Do you hear that? Too fast."
Maryanne could reach her handrail now, the handicapped one, so I didn't have to hold her.
"We'll fly off," the insane man said. "That lady," and he gestured toward Maryanne, closest to the door, "she'll fly out."
I felt my chest get hot. I was angry that he put her in his imagination, that he would throw her out of this vehicle, even in his mind.
"No one's flying out," said the teenager.
"She might!"
And I put my arm around her shoulder, around Maryanne's shoulder, but she pulled away. The crazy father saw this. He smirked at me.
Maryanne surprised me. She looked at the man, and she did not smile, and she said, "I will not fall out."
The man was still smirking at me. So was the son.
It's over, I told myself. Let it be over.
The Chinese family, they were there too, all of us hurtling down. I willed us to crash. On my phone I found several messages from my friends inquiring about the state of things, hurrying me along. They were leaving Good Luck Bar and heading to Bigfoot.
---
Sometimes a celebrity would appear at Bigfoot and everyone would suck in their guts and throw back their shoulders and perform normalcy. I wanted that. That was what I wanted forever. To be coming up. To wonder every morning how it would turn out. Maybe I would be one of those people someday, someone you couldn't feel normal around. That seemed the very best thing in the world. I wanted it for all of us, for me and my friends. I wanted to get it and confer it onto them, or for someone, any one of them, to confer it onto me. You couldn't date a girl like Maryanne if you were a person like this; you certainly couldn't marry her.
---
As soon as we were back in my car the mountain was impossible to fathom. Neither of us spoke. I felt like I was driving my daughter in a car without seatbelts. No one seemed safe or out for anyone but themselves. I felt that I'd been assigned the task to care for this girl, and that I was too jealous to give the task to another man but couldn't do it myself.
The protests had settled down. It was dinner time. Food trucks everywhere. Nowhere wasn't a restaurant. Crowds of people milled around, jaywalking, collecting spare change, screaming epithets or singing, or being trailed by cameras, and it took forever to get to Maryanne's street.
"I'm fine, Tanner," she said when I pulled up in front. She unbuckled her seatbelt. "You shouldn't worry about me. You shouldn't feel guilty. Okay? I'm fine."
I said I was glad she was fine. I said, again, I was sorry. I was sure I would never see her again.
Then she said, "What about your boots?"
My boots! I had forgotten. My favorite boots—brown leather lace-ups, leather soles, Italian. Very expensive. She called them my Civil War boots. Which might have been funny.
Maybe she was funny.
They were by her bed, the boots. All at once I didn't trust myself. Why would I leave my boots there? I felt sick, suddenly, sour air rising into my sinuses.
She said, "Stay here. I'll be right back. I'll get them——" and she leapt from the car and hurried up the walk, took the stairs two at a time to her studio apartment.
Her twin bed was up there, her purple sheets, her dresser top scattered with pennies. She had almost nothing. Just an alarm clock, a water glass, her sad communion cross on a gold chain. She lived like a survivor of a natural disaster in a room at the YMCA.
She was not funny.
I gripped the steering wheel and took long deep breaths until the nausea began to fade.
On our first date I'd taken her to sushi. She had some sort of allergy to the wasabi and later said her mouth hurt too much to kiss. In the morning the skin around her lips was raw and scabbed, and Dr. Guerra gave her some prescription cream. "Wasn't that nice of him?" she kept saying, gazing at the tube in her hand. "I'd have paid a hundred at the clinic for that. Wasn't it awfully nice of him, Tanner?"
Did she have a crush on the dentist? I wondered but I didn't worry. I admired Dr. Guerra, trusted him, and I knew he was too decent to exploit her. He was like a father. The way he tilted his head and examined her poor sore burned mouth was how a father does, how a father is supposed to do, which made him, I sometimes joked, my father-in-law.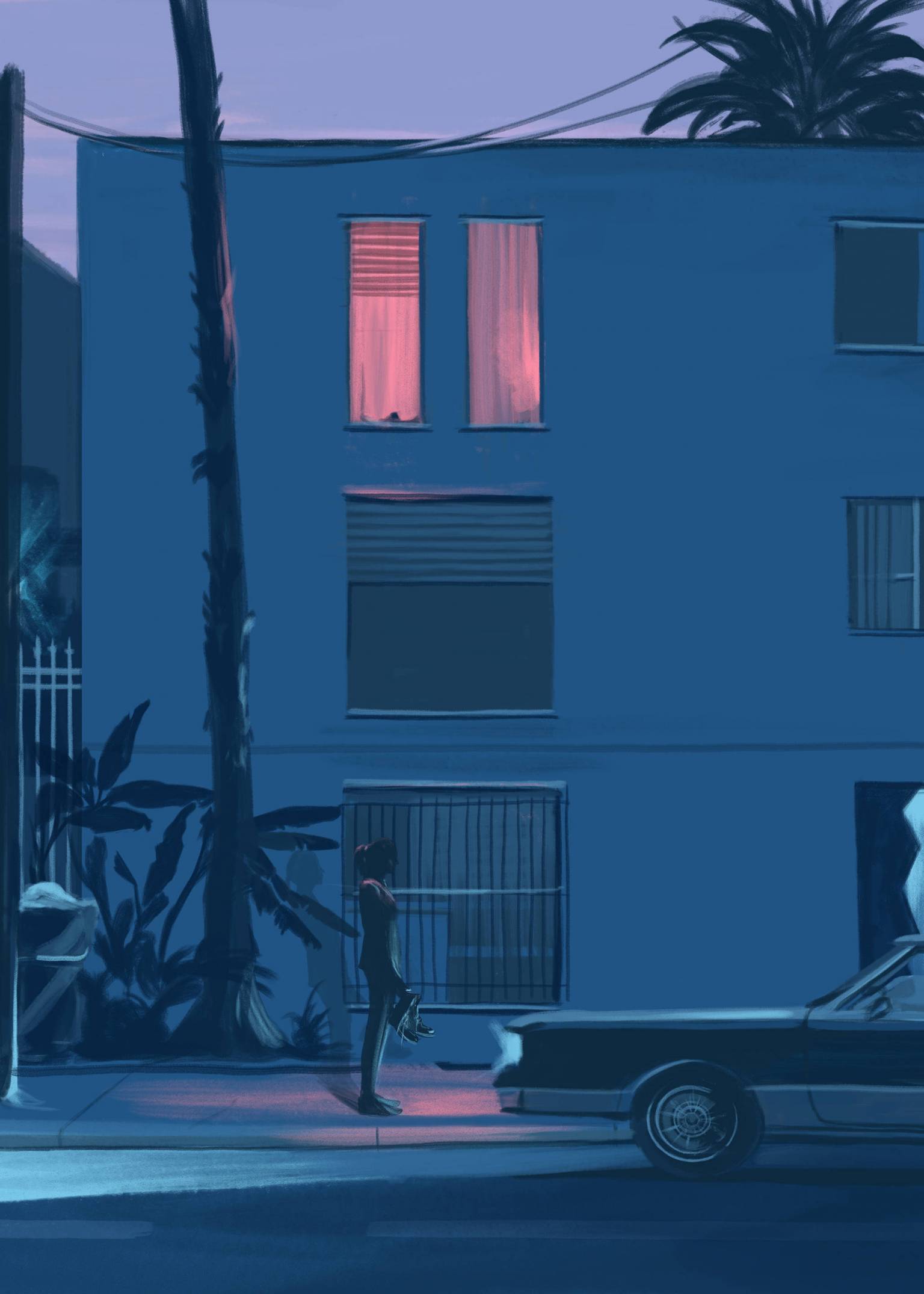 When Maryanne came back to the car she had my boots in a plastic bag. The bag was from a Mexican place where we sometimes got takeout. I gave her the empty bag, but I still felt like I might throw up, so I said, "Give it back?" and stuffed it between my thighs. She looked at my crotch, expressionless. Her face was empty of feeling. I did not like this face."Don't worry," she said. "I'll get over it.""You will?""Doesn't everyone?" She shrugged. "It's a breakup. I'll move on."I did not know this practical Maryanne. I didn't know her at all.
"Don't go, Maryanne," I said.
"What?"
"Please don't."
"You're the one who's going," she said. It was true.
It was plain to see. I was sitting in the driver's seat, buckled in, the car running. My beloved boots in the passenger seat. Nothing felt truer than this. Nothing was holding me back.
---
I love my wife so much. It amazes me that I almost gave her away. I turned off the car. I unbuckled. I got out, and I knelt down, I rested my knee on the oily pavement, and I asked her. Her face was calm and blank. No fold between her eyebrows. She said, "I don't know." And we looked at each other until, finally, she spoke.
"I will," she said.
I felt so sorry for her. I told her so.
"Feel how you like," she said.
We went together to Bigfoot and announced our engagement. My friends were stunned, but after a few drinks it all seemed pretty hysterical. We clinked glasses and danced and Lula played the songs we asked for, gangster rap and Dolly Parton, the last blast of irony for a very long time. Because I didn't know we'd actually move to ­Nebraska. I didn't know that before too long I'd find myself in a cul-de-sac with three daughters. Three girls and an aboveground pool, in which two sisters would swim in a circle, creating a whirlpool so that the little one, in her inflatable pink vest, could spin. I didn't think we'd really get married. I only knew I didn't want her to go, that I had to fix the cruelty of the evening, and that's what I came up with because I am not very original.
It was barely nine o'clock, night just beginning. I drank and she drank, we drank a good deal, and soon they set upon her, my girlfriends, these waifish and fey women, actresses, would-be models, women with head shots and podcasts. I had slept with half of them. All night they circled Maryanne, gazed at her with new attention, stroked her sleeves, her hair, examined her with comic reverence, professing their sister love in high, parodic voices. Maryanne looked so anxious again, being touched like that. I liked that she looked anxious again. Go down on her tonight, I told myself.
I was starting on my third drink when the redhead walked in. There she was. Not the dream figure or the celebrity but a better amalgam, real and not-real, herself and made-for-me. And everyone was busy with Maryanne and no one was paying attention to me, so when the redhead moved toward the bathroom, I found myself following her.
A woman like the redhead knows when she is being followed, which is all the time. She stopped. She turned. We stood facing each other, there in the dim back hall of Bigfoot, and I felt a voice call out to me—my voice but not mine, a future me, a graver me. Hold steady, champ, is what the voice said. And I said back, Why should I?
There was an old pay phone still mounted on the wall. Next to it, a framed needlepoint sampler said call your mother. I had not called my mother in a very long time and I did not want to. The presence of that sign aroused my will.
I said, "You look familiar."
She had a lovely neck, long and white, a mole marking the spot you'd like to kiss. She tilted her head. Her eyes were green. She had done something complicated and geometric with her eyeliner.
"I'm no one," she answered, a coy smile.
"I'm sure that can't be."
"Well, actually," and now her smile turned lopsided, abashed, "I'm a doctor."
"On TV?"
"Nephrology. IRL." She spoke, it seemed to me, lustily. "Kidneys," she said, and gestured to her own, and never had a more erotic word been uttered.
"You operate on people?"
"Sure," she said, took a step closer. "And I do other things too."
My betrothed waited for me.
Don't make me be with Maryanne, I wanted to say. Stop me. Save me! I don't want to meet Maryanne's pastor, I wanted to say, I don't want to hold her hair when she vomits in the parking lot, or to see her discount shampoo on the edge of my bathtub or her cans of chili in my cabinets. Doctor, please. There was that feeling in the air that precedes touch. We looked at each other. The camera held. Do it, I thought. I spoke to her with my mind. Do it.
"Do what?" she said, startling me, for I had spoken aloud, and whether it was fear or love that stopped me, whether it was that low voice in my mind, hold steady, hold steady, I don't know. All I know is that I could not say a word.
---
I extricated myself, which I know does not deserve a medal. I know it is disgusting that men want praise for behaving with the barest decency. And yet I do want praise. That's what I want. I didn't think I had the strength to turn away. And I knew if I could turn away from this nephrologist, if I could find that in me, then I could really marry Maryanne.
I did. We did. We drank for a few years, together, hard, until she got pregnant, and then, one dawn, with a firm, solemn handshake as between scouts, we quit. Cold turkey, I say proudly. She says nothing about it. And soon the world exploded, a new era announced itself, but by then we were in Nebraska, where nothing changed too much.
---
But of course kids are curious. My oldest daughter asked my wife what it had been like. Back then, she meant, during the national darkness. She is interested in chaos and perversion, like all teenagers. She collects the paraphernalia. Did you resist? my daughter wants to know. Did you knit a hat? Did you march?
"No, I didn't," Maryanne says. There is neither pride nor apology in her voice.
The girls are disappointed. They are so civic-minded, this generation, they cannot fathom our inaction. My wife shrugs. She is a hygienist now. She serves another dentist, this one less magnanimous, less glamorous, not yet 35. We invite him to our block parties. We want to set him up with someone.
"I was busy with other things," is all she says.
They are disapproving of her, but my wife doesn't let it get under her skin. She is placid, wears a faint smile. It's me who pushes back. You should be thankful, I tell my daughters, that your mother didn't resist. You wouldn't have made it here, I say to them. You wouldn't exist. A woman like that would never have saved me.