PLAYBOY sent Jean Shepherd to interview the Beatles in 1964; he walked away unimpressed. As this never-before-seen conversation between Shepherd and writer Jim George shows, time did not dilute his views
Tucked among the considerable credits of the late and legendary writer Jean Shepherd—radio shows, TV programs, short stories, books, perennial film favorite A Christmas Story—sits one entry that has remained largely overlooked: his February 1965 Playboy Interview with the Beatles. The writer-storyteller-broadcaster, credited today with inspiring talents from Jerry Seinfeld to Tom Wolfe, got the plum assignment of traveling with and interviewing the musicians during their fall 1964 tour of the U.K., observing Beatlemania up close and from both sides of the curtain.
While the Hammond, Indiana native would go on to have a rich history with the magazine, penning two dozen short stories over nearly two decades and winning an unprecedented four Playboy Writing Awards, in 1964 Shepherd was an odd choice to interview the world's biggest band. For starters, his heart was not that of a rock-and-roller but of a jazzman. Indeed, Shepherd had collaborated with Charles Mingus on the musician's 1957 album
The Clown
, improvising a spoken-word narration for the title track. Furthermore, Shepherd cultivated an apparent disdain for mainstream music, which the Beatles had taken over. The dynamic between author and subject was what the Brits would call chalk and cheese. Yet the interview he filed was historic: It presented the Beatles in an adult forum, arguably for the first time. Religion, sex, homosexuality, transexuality, money, royalty—the Beatles touched on plenty of mature topics, though mostly via wisecracks. The language used was hardly the gentle fare found in the fawning teen mags of which the Beatles were a staple; you would not find, for instance, Ringo saying "tits" in
16
magazine.

Seventeen years after the interview had come out, Shepherd was promoting his latest story collection, A Fistful of Fig Newtons, which PLAYBOY had excerpted. It was 1982, and I was a freelance reporter curious about the new book when I interviewed Shepherd for my local newspaper, the Reading Eagle. After a fairly lengthy discussion of humor writing, he asked if there was anything else I wanted to know. I jumped at the opportunity to go off-topic and quiz him about his Beatles Playboy Interview.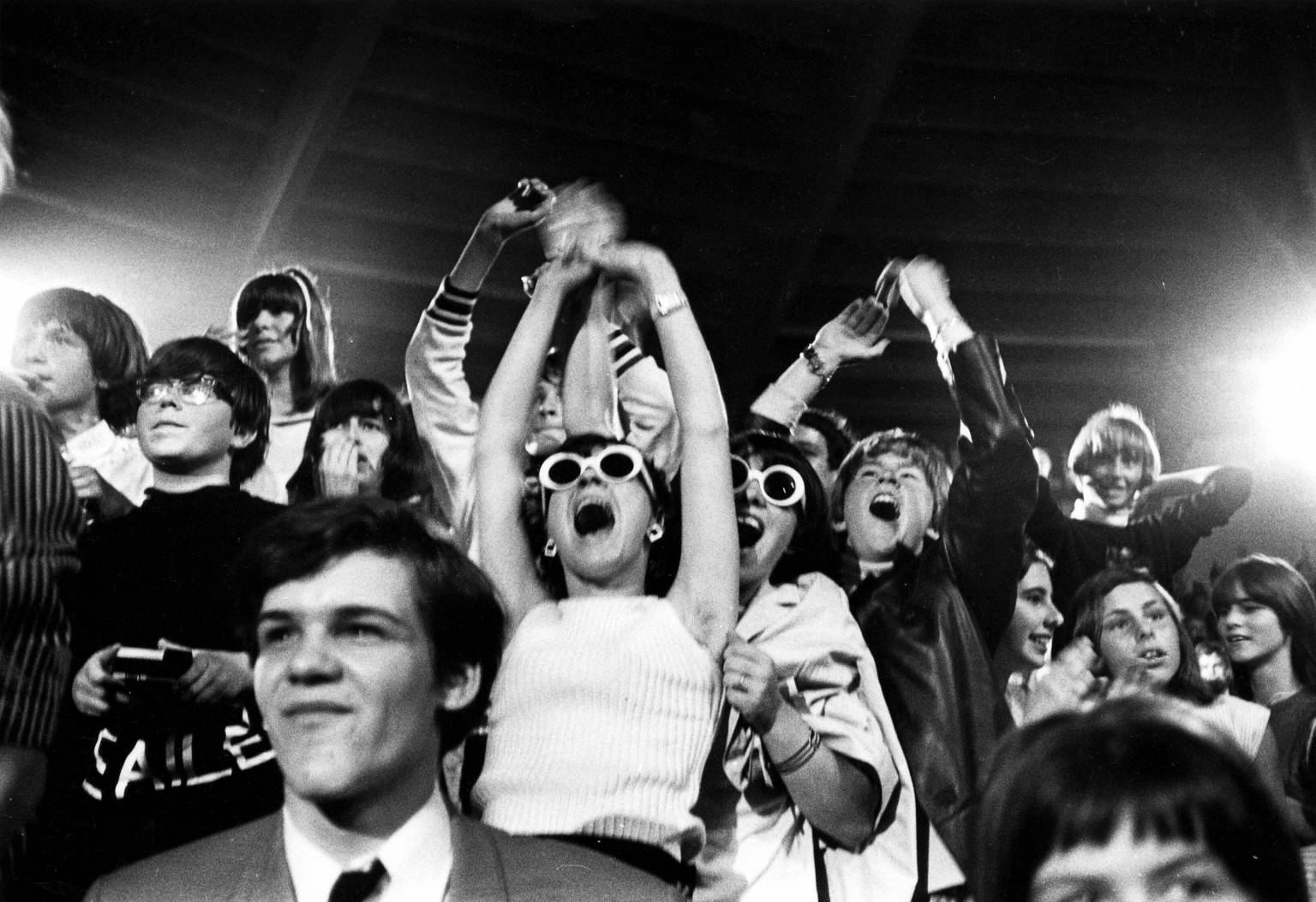 Since exaggeration, which Shepherd once described as "telescoping an experience," was an integral part of his modus operandi, it's not surprising that some of his responses were seasoned with overstatement. What he remembered as his "six-week" adventure with the Beatles was probably closer to two weeks. Likewise, the extent to which the musicians were aware of Shepherd before his assignment is debatable; only two of his stories had been published in PLAYBOY prior to his Beatles tag-along.

Forthcoming with his recollections of being on the road with the band and adamant in his assertions, unpopular though they may be, Shepherd was nothing if not quotable. That portion of our 1982 conversation remained entirely unpublished—until now.

---
JIM GEORGE: Your interview with the Beatles was your first for PLAYBOY, right?




JEAN SHEPHERD: That was the only Playboy Interview I ever did, and it was only because the Beatles requested me. I wasn't a fan one way or the other. I thought it would be interesting. I did it really as a favor to an editor at PLAYBOY.


GEORGE: So they were aware of your work?




SHEPHERD: Sure, they read PLAYBOY. See, if you have this idea that they were like great gods or something, well, you don't know my stature then. You have to understand that the Beatles thought of me as every bit their equal. It was really Brian Epstein who asked for me. He was a shrewd guy. PLAYBOY was at the height of its power. It was absolutely the big in-magazine. Epstein thought being in it would give them instant stature, and he was right. PLAYBOY was instrumental in the career of the Beatles. I traveled and lived with them on the road for about six weeks.

GEORGE:

How much of that was recorded for the interview?

SHEPHERD: It was edited down from about 10 hours of tape. By the way, they were made to sound a lot funnier than they were. See, that's another part of the mythology. I think that piece set the tenor for the Beatles being funny. They actually weren't.

GEORGE: Was it doctored?

SHEPHERD: No, no. It was taking things out of context and changing them around so that you make them funny when they weren't. A lot of things were done that way, at least in PLAYBOY, in those days. They were producing an entertainment piece; they weren't trying to do an in-depth profile of world figures. Today, of course, we look upon any words of the Beatles as, like, graven in stone. Traveling around with the Beatles like I did is one of the things that made me very cynical about fame and talent. It confirmed a lot of things that I thought—that the press often can either tear you to pieces, make you look like a stupid fool even if you are Albert Schweitzer, or they can make you look like an unbelievable genius if they love you. Almost all the press that followed the Beatles were unbelievable fans.

GEORGE: To clarify, they did actually say all the quotes attributed to them, but they were rearranged?

SHEPHERD: Well, they didn't say all of them. [laughs] A couple of things my editor threw in and I objected to. I said, "Jesus, they're not that funny. They didn't say that." And he said, "Oh yeah, but wouldn't it have been great if they had?"

GEORGE: You have said that no one ever interfered with your work. Here's a case where they interfered.

SHEPHERD: No, they didn't interfere; they added. [laughs] I didn't give a damn about it. You're the only guy that has brought this piece up.

GEORGE: You've never been asked to discuss this?

SHEPHERD: Never. For Chrissake, I lived with them for weeks; I shared a room with Ringo. When they do these eternal rehashes of the Beatles' career, the PLAYBOY piece is never mentioned. It always surprised me, because it was the first worldwide publicity they got as persons, as personalities. That had never been done before.

GEORGE: In the Playboy Interview you said that John Lennon was "a rather cool customer, and far less hip than he's been made out to be."

SHEPHERD: It's true. I didn't care for him. We tangled many times. He was a very, very egotistical guy, for starters. I remember one little incident. We were in Dundee, and he said, "Go down and get me a pack of cigarettes." I said, "What was that?" He said, "Go get me a pack of cigarettes." And I said, "Well, there's nothing wrong with you." He looked at me for a long time, and the lines were then drawn. See, he was used to having toadies around, and I wasn't a toady.

GEORGE: You didn't find him witty in conversation at all?

SHEPHERD: No, no. [laughs] None of 'em were, actually. My belief is that when someone becomes famous, it begins to have a life of its own. In other words, if the pope says, "It's raining," then 5,000 people say, "My God! What insight!" Just because it's the pope. And that's what I think happened with the Beatles.

GEORGE: One line you wrote about George Harrison sticks in my mind: "He's a very likable chap—if he happens to like you."

SHEPHERD: It's absolutely true. He's got all the unpredictable charm of a hooded cobra. [laughs] I got along with Ringo better than any of them. Ringo had a real sense of humor. He was truly the funniest; I don't set myself up as an expert on the Beatles, but I can tell you this. I had actual personal relationships with them. Hell, George used to call me in New York all the time when they'd come.

GEORGE: You kept in contact over the years?

SHEPHERD: Off and on, as our paths crossed. I talked to Paul a couple times. There was never any effort by me to call the Beatles. I'm not a Beatles fan.

GEORGE: In your introduction to the Playboy Interview, it seems as though you didn't see any greatness or magic. You honestly didn't see anything special in them?

SHEPHERD: There really wasn't. I think they were one of the greatest contrived media hypes of the century. I don't think they were that special.

GEORGE: Even in the later years?

SHEPHERD: Especially in the later years. [laughs] I'm not trying to put them down; I just think they were overblown. They did their thing, and they did it well. But Brian Epstein is the one that created the Beatles, not the Beatles. He could've taken four other guys and made the Beatles.

GEORGE: You actually believe that?

SHEPHERD: Oh, absolutely. I know it's sacrilegious. [laughs] But you call them the way you see them.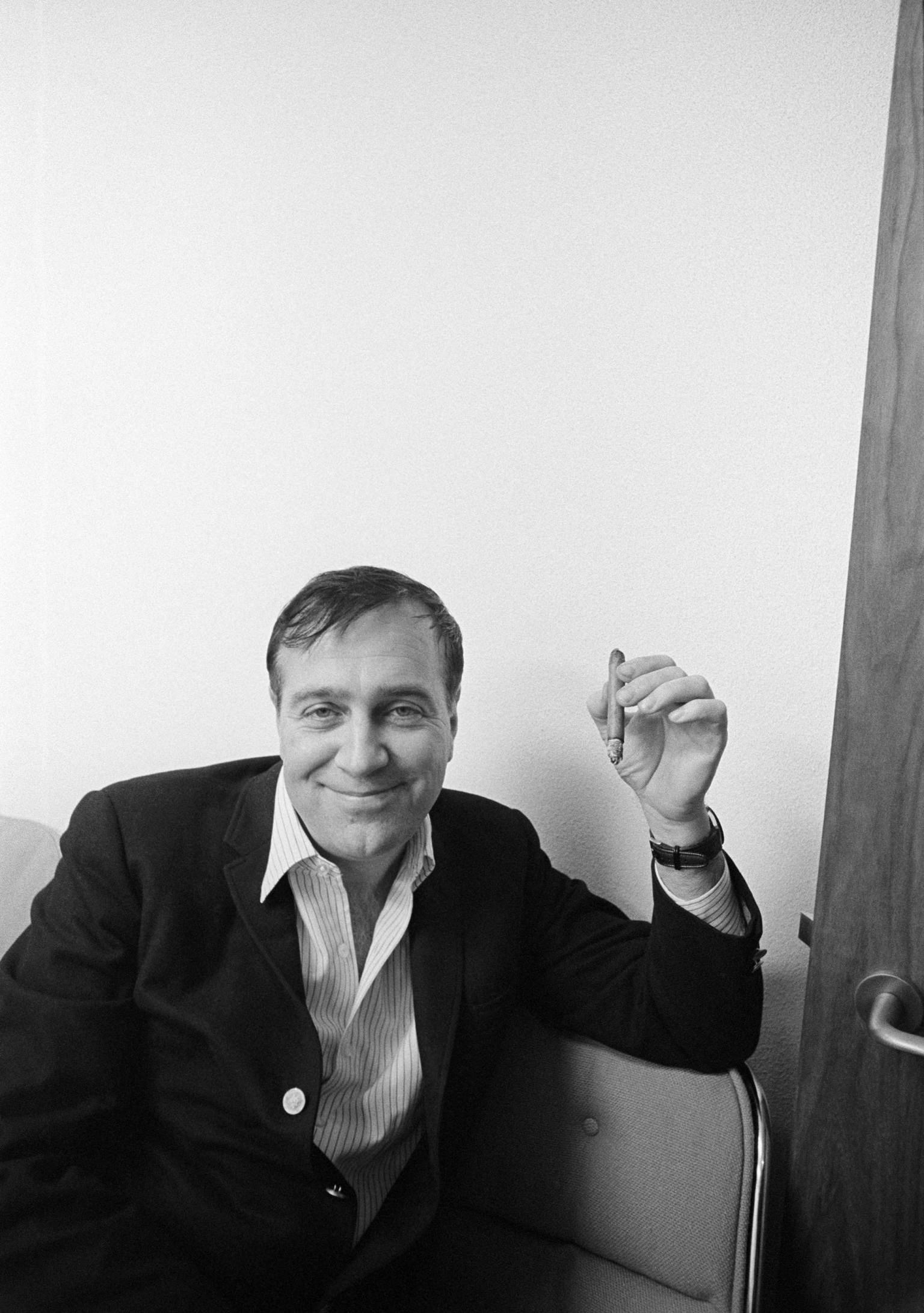 A version of this article appears in the November/December 2018 issue of PLAYBOY.