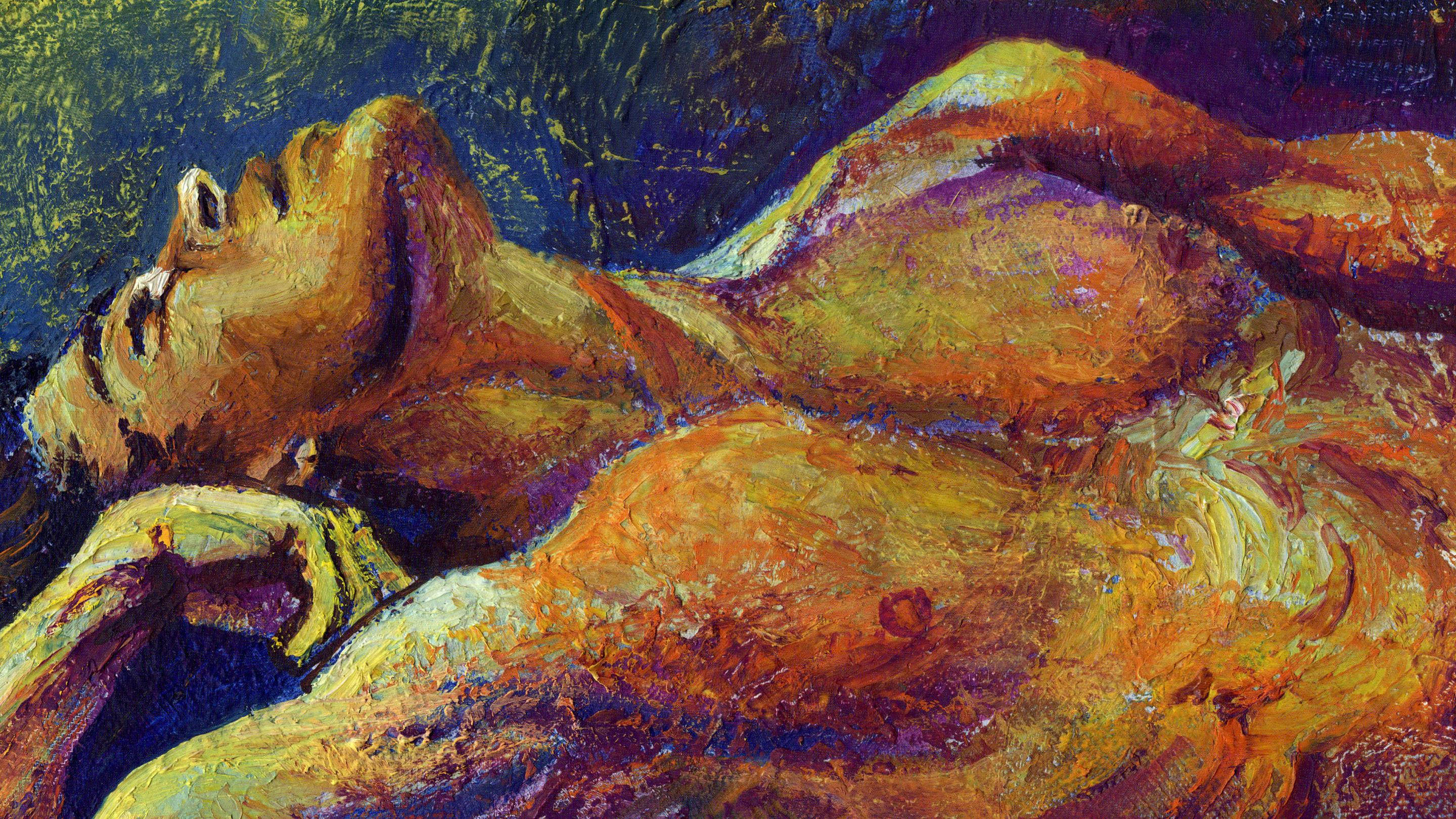 Some Men Prefer Masturbation to Sex, But Will Never Admit It
Written by Bobby Box

Published on

February 26, 2018
You had a long day at work. You come home, kick off your shoes and speed-walk to the fridge. There you are: hungry, bordering on starving, in front a beautiful fully stocked fridge. The options are endless, yet you reach for the Cool Ranch Doritos in the pantry. Why? Because you're ravenous. By the time you would have prepared a proper meal, you'll have withered away to nothing.
What does this have to do with sex? Let me explain.
You see, the chips in this scenario represent masturbation–the easiest means to an end. The potential meal sitting in the fridge represents sex, which requires effort. Sometimes, chips are the preferable option. See where I'm going? Good.
No matter how true this is, if a man were to outwardly express he prefers masturbation to penetration, he'd be raked over the coals. But the reality is, there are men on earth who prefer flogging the frog to penetrative intercourse. He's out there. In fact, he's more common than you'd think.
You don't need to flirt with your hand or buy it dinner before you can penetrate it.
"There are a lot of men who prefer masturbation to sex for several reasons,"
Sunny Rodgers
, sexologist and ambassador for the American Sexual Health Association tells
Playboy
. "I feel the main reason is because men look to ejaculation as a stress release and masturbation can deliver this outcome without having to worry about pleasuring another person and any of the emotional complications that sometimes accompany the act of sex."
Erik M. Garrison
, bestselling author and sexologist expands. For one, some guys believe that their own hands know their penis better than any woman would. Another factor is convenience. You don't need to flirt with your hand or buy it dinner before you can penetrate it. Safety is another recognized benefit, as STIs, consent and other sexual conversations and consequences aren't breached or necessary. "I think the very men who avoid conversations about consent are the ones who need the most help with it," Garrison explains. "If men are unsure how to ask for continuous, affirmative, understandable consent, then they may feel that jerking off is a safe option." He admits that there are some cases where men become dependent on porn, but believes there is no such thing as porn addiction.
Another misconception is men who prefer porn never have sex. This isn't true. Ninety-seven percent of men watch porn, many of whom are in a sexually fulfilling relationship. Interestingly,
one Norwegian study
found when one partner consumed porn, sexual problems were more likely to arise. However, if
both
partners indulged in the material, far fewer problems were spotted. On top of that,
a study out of UCLA
found that regular masturbation can actually increase a man's sexual appetite, so perhaps this preference isn't so bizarre after all. So then why the judgement? "I believe that judgment about masturbation in general is due to religious beliefs in many cases," Rodgers explains. "
Sharia law
dictates that masturbation is an unapproved sexual desire. In other cases there are laws in some countries that have a significant penalty for masturbation, such as the Indonesian Penal Code Article 281, which can carry a maximum two year and eight month-imprisonment." She argues that circumstances such as these can cause men who prefer masturbation over intercourse to not only be judged harshly but to keep this preference to themselves. However, as with many issues plaguing sexuality, millennials are beginning to alter this stance, so perhaps this judgement will cease in the future. But as with most things, moderation is key. If your preference is becoming an issue in your relationship (particularly with your partner), tap on the brakes. "Although I think it's healthy for each partner in a relationship to be able to practice self-love without judgment, solo masturbation can sometimes cause a partner to feel jealous, unloved, or wonder if there is an issue with their lovemaking skills," Rodgers explains.
Communication is key here. You must really listen to what your partner is concerned about. For instance, was she raised to believe masturbation is wrong? Does she want more partner sex play in your lives and feels as though masturbation takes away this opportunity? Does she not understand why you would want to climax without her? Is she jealous of you watching porn while you masturbate? Is she concerned the women you're watching don't look like her? As you can see, this preference can bring up a lot of questions.
"First, I would suggest making your partner feel secure in your relationship. Let her know that you only want sex with her—but that you also enjoy masturbation," Rodgers advises. "Let your partner know that sex with them is special and sometimes you just need to blow off steam with a quick self-pleasure session."
Rodgers recommends couples set a date for a mutual masturbation session to show her how good masturbation can feel and how it can alleviate feelings of stress. "Discussing her concerns and trying to mitigate them can be therapeutic for both partners and can allow you to become closer and more in-tune with each other's feelings and needs," she says. "Sometimes just knowing that your love for her isn't compromised by a self-love quickie can be enough to set things right."