It was one of the last rainstorms of the spring. Deluges of water poured into the hot Beiruti streets, but that didn't stop the crowds from surging into The Station, a performance arts space. Dancing raucously to the afro-funk tunes of Brooklyn's Alsarah and the Nubatones, attendees were given black bracelets with rainbow geometric designs printed proudly with the words Beirut Pride 2018.

Three days later, all had changed in Lebanon's cosmopolitan capital city. Commonly lauded as the most liberal country in the Arab world, Lebanon's activists were dealt a blow in May when the city's Pride Week, an eight-day affair, was abruptly cancelled following the detainment of its founder, Hadi Damien. 2018 marked the second year the landmark event was held—and not the first time it has attracted controversy.

The opening event of last year's Pride Week, celebrated as the first Pride event in the Arab world, was cancelled after the host received threatening calls. However, other events continued. "People can say it's such a blow, we're going backwards, but at the end of the day it's very good [to bring awareness]," said Damien at the time. Describing Beirut Pride as "political," he tells me that detractors now "understand that we can get arrested."

Only 29 years old, Damien meets with me to discuss his detainment at a posh healthy café in Ashrafiyea. Just days after the cancellation of Beirut Pride, he's squeezing in our interview between meetings at the police station and the Ministry of the Interior. As he sits down, he shows me 200 unread WhatsApp messages on his phone—evidence of his busy week. Throughout our interview, he screens his phone for calls, sometimes answering in French or Arabic. Although there's a frantic air about him, his slightly salted black hair is well-coifed and he gives me a handful of Beirut Pride rainbow bracelets as way of an introduction.

Describing his detainment as "not positive," Damien is careful to mention that he was not physically harmed while at Hbeish, Beirut's most notorious police station. Conditions were not ideal, however, and he was held in a cell meant for five people with more than 30 others. Detainees took turns sleeping on the ground. The arrest was sudden, but for Damien, not completely unexpected.

It occurred two days after the kick-off for Pride. There had been a drag queen ball, talks about gender and a happy hour to announce a pledge of corporate equality. All was going well until Monday, May 14th. Damien was en-route to the night's festivities, an Arabic reading of the French play Ogres, when the theatre called to let him know that the censorship authorities arrived. From the taxi, he immediately dialed one of his six lawyers and told her to get ready. He would pick her up on his way.

Playboy talked to the transgender model and activist about her latest documentary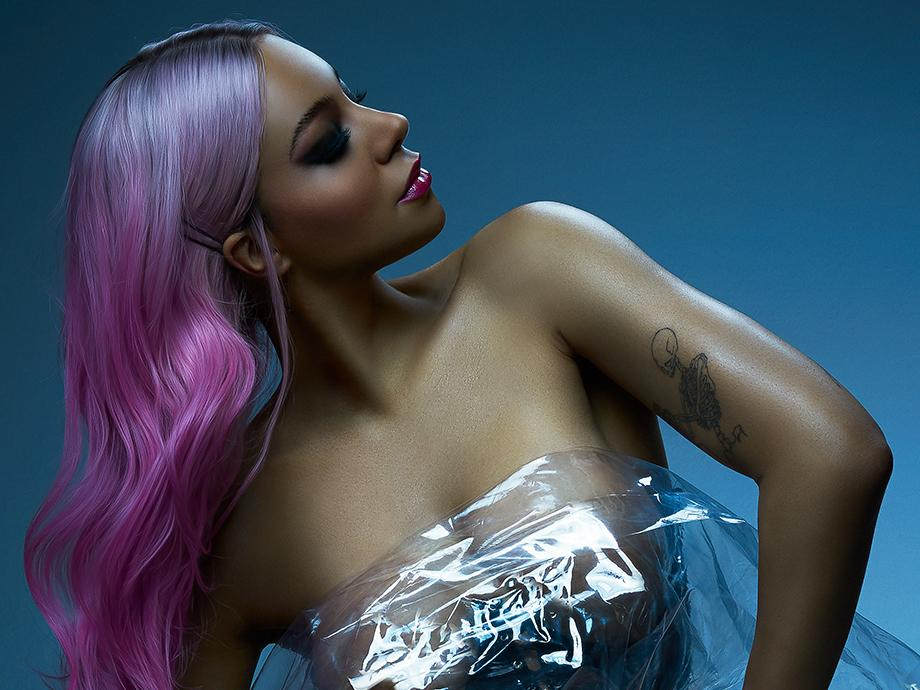 When he arrived, authorities claimed his play had not gone through the proper approvals. In Lebanon, any performance must be approved by the censorship committee within General Security. But Damien had been told by the authorities that since it was a reading—not a performance—he did not need approval. When he mentioned that, the officer at the theatre told him that they had changed the rules.

"That's when we knew this was an abuse of power," Damien says. Over the next hour, authorities from the General Security, State Security, Vice Squad and Intelligence Services arrived. Audience members slowly filtered out as many worried about arrests. At 9:30 p.m., the Vice Squad made an appointment to meet him the next day, but a half-hour later, they demanded he come to the station, where he was held until the next morning.

After the cancellation of Pride, messages flooded Instagram and Facebook, telling people to be careful frequenting bars that are known to be gay hotspots. Beirut's queer community is tight-knit, and word spread like wildfire. "Sad that something to celebrate people is taken as offensive to others," says Lynn, a closeted Lebanese lesbian. She was not planning on attending the events, as she worried about being spotted by friends or family members, but still felt its cancellation was a major blow to her community. When I phoned local authorities, including General Security, about the cancellation, all were hesitant to respond after the shutdown of Pride. Similarly, the American embassy did not issue any statements and would not return requests for comment.

"For situations like this, [that's why] the magazine was started," says Zoro, a 24-year-old Beiruti who cofounded the gay e-magazine Seen Noon, named after gay Lebanese slang for sexy ("seen") or ugly ("noon") things. The magazine's launch party too was cancelled. "If you look at any society, what do they want? They want live in their own skins," says Ram, 28, the other cofounder of Seen Noon. Despite the recent events, Zoro and Ram are planning on officially launching in June; luckily, e-magazines do not have to abide by the same censorship laws as print publications. "We are considered the ugly part of the community," says Zoro, explaining their publication's title. "We want to play on that."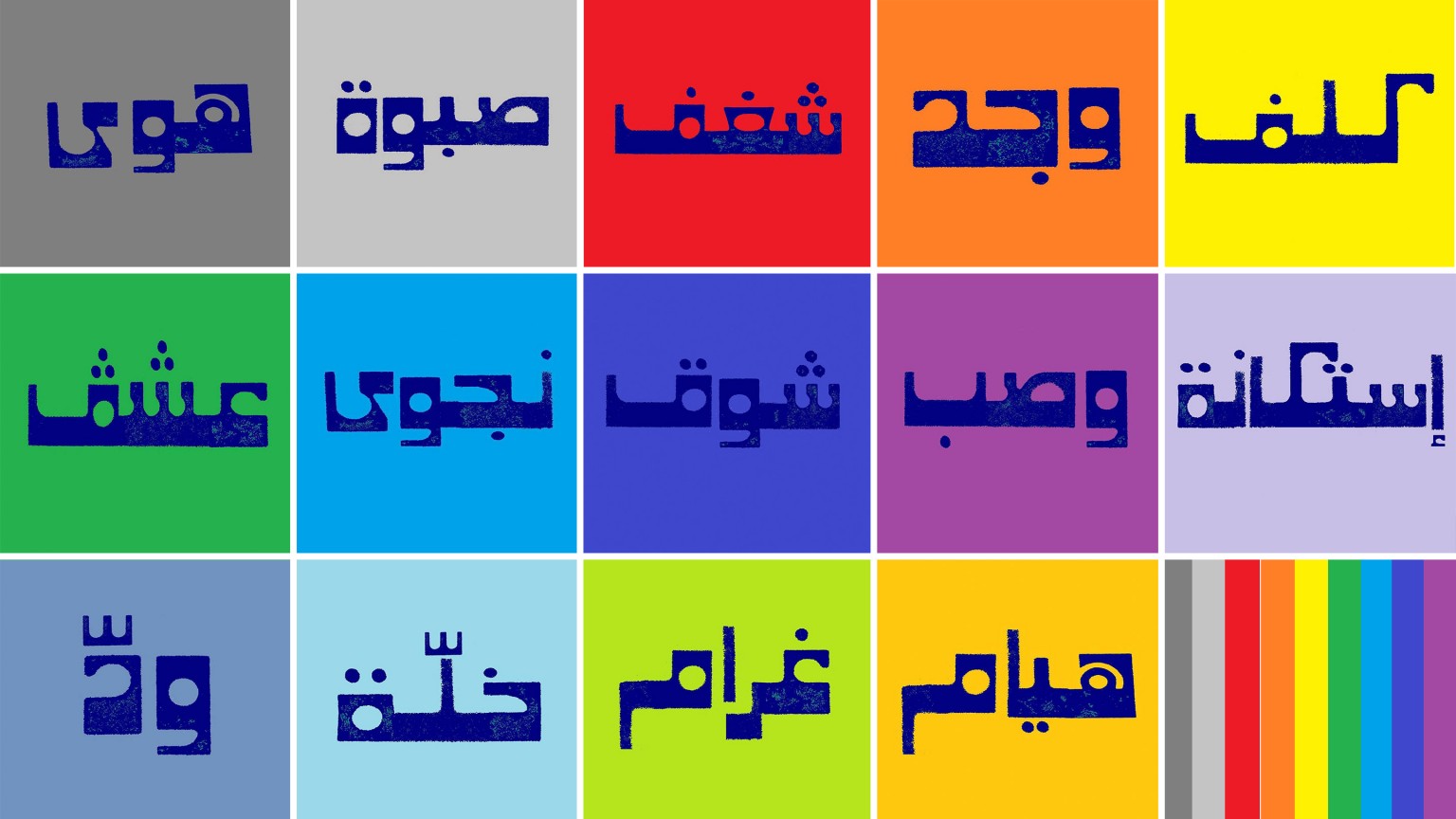 As international media descended upon activists, many in Beirut are feeling frustrated as their important work seemingly gets brushed under the rug by this singular event. Activists do not want the cancellation of Pride to overshadow the work that they've been doing for over a decade. "Every year we are still moving forward. It's unfair that because of this one technicality, the morale of the LGBT community is down," says George Azzi, executive director at Arab Foundation for Freedoms and Equity. The 38-year-old points out that NGOs have been advocating for gay rights in Lebanon since 2004. In Beirut alone, more than 11 events were held in honor of International Day Against Homophobia, Transphobia and Biphobia.

Across the Arab world, the AFE says more than 20 events surrounding IDAHBOT unfolded in countries like Morocco, Iraq, Egypt, Sudan and Tunisia. Describing Pride as a "series of unfortunate events," Azzi says "the police always try to harasses us…they found one mistake." He believes that if more people were involved in producing Pride, a lot of the subsequent confusion and frustration could have been avoided. "We know how to go around the law," says Azzi. "If the police come and arrest me, there are 12 more who can take my place."

Damien was eventually released from the police station on the condition he signed papers that officially suspended all Pride events. He says that once he was detained, Pride was cancelled regardless, but many in the community feel he caved too quickly. "The world isn't going to just come and hand us the rights that they've profited off of withholding for so long," says Hamed Sinno, a gay rights activist and front man for Mashrou' Leila. "The conflict is a given, and a necessary part of advancement I think. It's a struggle, not a negotiation."
I can't be in on a group for gay people in Lebanon. If someone else who knew me saw that, it would be over. That's why I don't go on dating apps.

While there are gay bars or nights that are known within the community, it is different in Lebanon than in a country like America where a club is branded as such. "In Lebanon, the LGBTQ things are very different than in Europe or America. We don't have a district," says Damien. "We want to be inclusive. At this time we don't want separatism."

Many clubs wouldn't brand themselves as "just for gays," according to Damien, but instead focus on hosting one night or a specific party. It also helps people who are still not out, as they can go to specific bars or cafes that are known to be queer-friendly without the risk of running into friends or family.

For one Lebanese woman, these clubs have become a lifeline. Describing the scene in Lebanon as "closed," Lynn says the atmosphere in lesbian hangouts tends to be "very different than gay bars." "Here, it's a very private world you live in," says Lynn. "If any other Druze person knows about [my status], then everyone would." Druze, a minority religion whose practitioners hail from small area in the Levant that is encompassed by Syria, Palestine and Lebanon, is secretive and does not accept converts, leading many in the international Druze community to feel pressure to marry within their faith.

For Lynn, if her parents can't fathom her marrying a non-Druze, what would they say to her about dating a woman? When she realized she was gay, Lynn found it easier to find new friends who would accept her rather than come out to her old friends. "I can't be in on a group for gay people in Lebanon. If someone else who knew me saw that, it would be over. That's why I don't go on dating apps." Even in safe spaces, Lynn has never approached a woman at a bar, as she worries they might be connected to her community. The first time she ever went on a date was last year, while visiting family in the United States. Although the date was textbook terrible (her match spoke only about herself for the first hour), it was an exciting experience in its mediocrity.

"Growing up, I always felt different. I was always more attracted to girls than to guys. But I didn't understand it," says Lynn. "In our community, no one talks about it." Although she dare not approach anyone, she finds solace in the local lesbian bars saying that "no body looks at you in the wrong way."

What does the label even mean?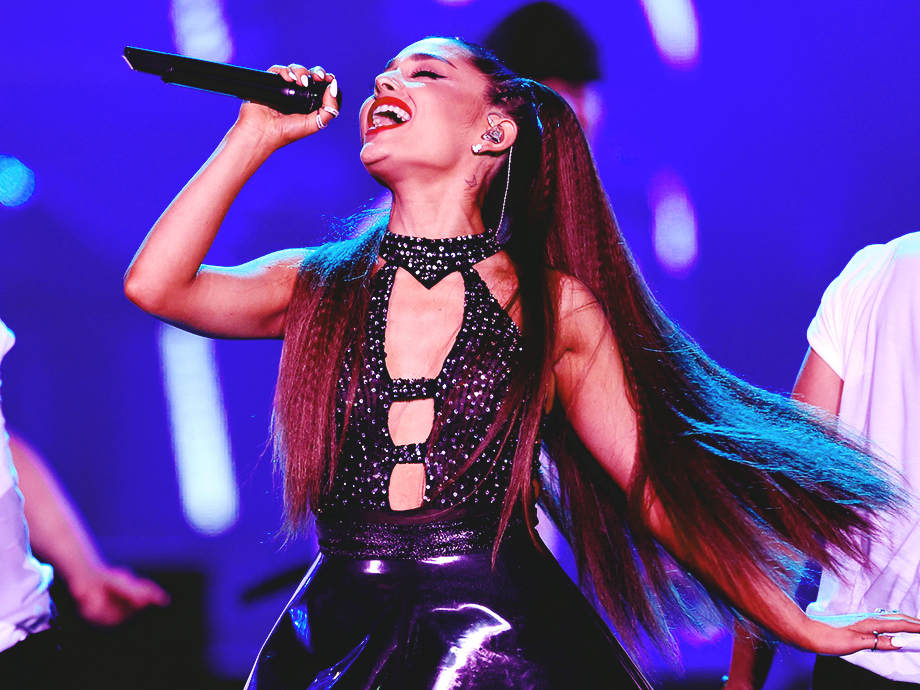 Lynn's situation is not uncommon in Lebanon. In a country where family and religious bonds are very strong, many of those who hail from traditional backgrounds—whether it be Christian or Muslim or Druze or any other faith— feel that if they come out, their families and wider communities will reject them. When planning Beirut Pride, Damien was more than aware of these concerns. In addition to parties like the drag queen ball, he included low-key events, like a brunch for families who've welcomed their gay children. He also worked to get restaurants involved by asking them to post stickers on their menus. Something as simple as eating a burger and seeing the rainbow can be "fucking empowering" for someone who is not yet out, says Damien. Most importantly, no photography is allowed at any of the events.

---
One of the biggest hurdles for the Lebanese queer community remains Penal Code 534. Inherited from the French mandate in the 1920s, the law punishes a person for so-called unnatural intercourse. Over my discussions with activists, many point out that prior to the French colonization, being gay wasn't a crime in Lebanon.AFE has been working with lawyers to create a defense that shows that this law is not just. In recent years, AFE and other NGOs have used this defense successfully in four cases across the country, where the judge said that the law could not be applied, as homosexual sex is not unnatural. However, in Lebanon, the legal system is different than in the United States, where a judge's ruling can change the overall law. In Lebanon, only Parliament can do that. "We have the perfect defense for lawyers to get this [ruling]," says Azzi. "I'd say we are winning. But the police can still use this law [to detain people]….we are at the mercy of the most corrupt policeman."But since Penal Code 534 remains, any crime in which a gay person is the victim—whether it be burglary or an assault—means that they could end up being detained. "Technically, we are still illegal," says Azzi. On a weekly basis, Azzi hears reports of queer people who are victims of theft and then when they go to the police, their sexuality is brought up. Others just won't report their thefts, which in recent years, has led to many reports of catfishing on Grindr, where a man will go to meet someone in real life only to be robbed.

Decriminalization of homosexuality was raised for the first time ever in the country's recent Parliamentary elections, with the Christian-X party Kataeb including LGBTQI+ rights in its platform.

Oftentimes, people who "appear" gay are arrested and harassed, sometimes even beat up by the police. Transgender women face the brunt of this, as many are automatically assumed to be sex workers, says Azzi. Although being trans is not illegal in Lebanon, where you can legally change your gender on government paperwork, people run into issues when they present differently than what is listed on government documents. "Trans people are more vulnerable in front of the police," says Sasha Elijah, a 21-year-old trans activist who has been arrested twice. She now works on educating others in the community about their rights. "We are being blocked in our ways," says Elijah. "It's enough activism just to walk on the street, just to be visible."

In Beirut, Azzi says that local NGOs have been actively working with the police since 2004 to cut down on these practices, but in other municipalities, harassment is still rampant. "In Tripoli, I can guarantee you'll be beaten before you get transferred to the morality police in Beirut," says Azzi. In comparison, police forces in Beirut are "much less aggressive," according to Azzi. "If you look at any society, what do they want? They want live in their own skins," says Zoro. "The problems are not that different [from the West]."

Although Penal Code 534 remains on the books, local rights NGOs in Lebanon have had success in other efforts recent years. In 2013, homosexuality was declassified as an illness that can be "cured" by the leading psychiatric associations. This ruling delegitimized conversion therapy and hormone treatments by doctors. Activists were also successful in campaigning against the so-called anal sex test that was administered to people detained as part of Penal Code 534. Now, if a Lebanese doctor completes the test, they can be disbarred.

For Playboy's ongoing Pride series, the celebrated indie director examines his fearless take on sex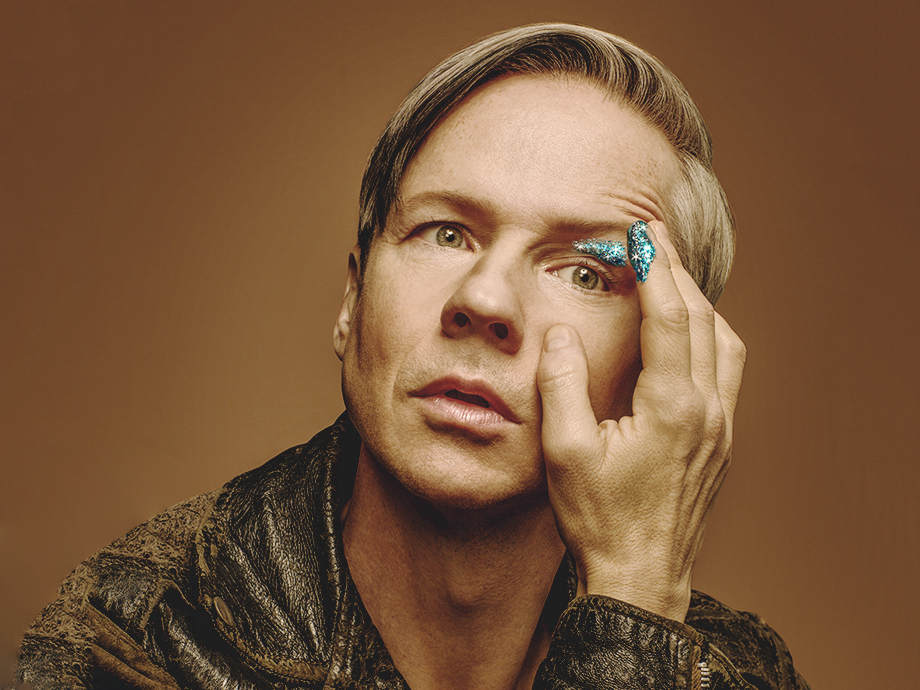 However, the idea of legalized gay marriage is still far off, as civil marriage—or marriage outside of a religion—is not possible. The country is technically home to more than 18 religious sects, each of which preside over the marriages of their constituents. Inherited from the Ottoman Empire, this system is a frequent topic of debate as in practice, this means that if two people from different religions want to be married, one must convert or they must go abroad to get hitched.

"We can't establish gay marriage in Lebanon if civil marriage doesn't exist," says Ram. Despite the disappointment surrounding the cancellation of Pride Week, many Beirut activists remain optimistic about shifting attitudes toward the LGTBQI+ community. Decriminalization of homosexuality was raised for the first time ever in the country's recent Parliamentary elections, with the Christian Democratic party Kataeb including LGBTQI+ rights in its platform. "For the first time we had candidates call us and ask, please add me as LGBT friendly," says Azzi.

But because Pride Week was shutdown without outcry from a single political party, many remain skeptical. "I suppose it was silly for so many of us to trust that they were actually intent on executing the platforms, rather than exploiting people's concerns for their own advancement," says Sinno. Other groups, like the Shi'ite party Hizbollah have come out against homosexuality, with Hizbollah leader Hasran Nasrallah saying that that so-called homosexual behavior has been exported by the West last year. When I call Hizbollah for comment, the party says it does not want to discuss the issue anymore as it was broached during elections. It also had no comment regarding Pride Week's cancellation.

Since the cancellation, Hadi has been warmed by the support of other international Pride events. Inter Pride, Marseille Pride and Copenhagen Pride all reached out to him in solidarity. He will remain the head of Beirut Pride until 2022, and wants people to know that it is "continuing." As for closeted people like Lynn, their quiet existence and fortitude may be enough of a movement in itself, and will only help progress the changes this community eagerly awaits. "There was a choice I had to make. I could meet a guy, get married and lead a secret life," says Lynn. "Or it's an uphill battle where you live as is. I didn't want to live a lie anymore because I have done that my whole life."