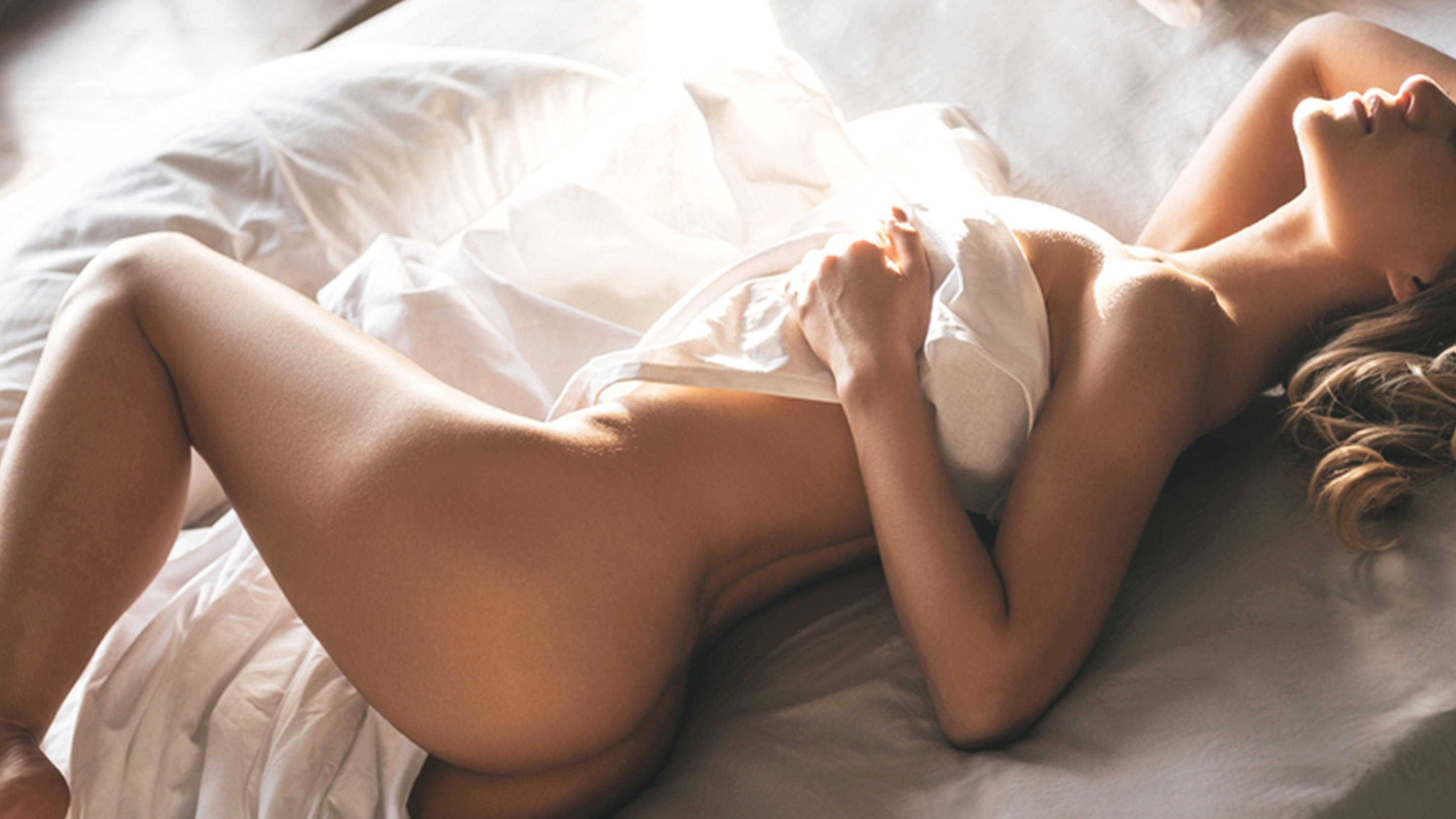 Purge the Pajamas: The Case for Sleeping Nude
Written by Dr. Megan Stubbs

Published on

September 04, 2018
Hands up if you don't like getting a full night's sleep. I'm going to guess none of you raised your hands. What if I were to tell you that there was a way that you could be getting more shuteye? You don't need to buy anything, and it won't take up extra energy during your nighttime routine. What if this also helped you with your intimate relationships and body confidence? Well, sit down—and take off your pants and jacket, ahem. No really, get naked, in bed!

Sleeping in the nude is nothing truly new, but it isn't something that is practiced regularly around the world. A study done by the National Sleep Foundation found that of the six countries surveyed (United States, Canada, Germany, Japan, United Kingdom and Mexico), the highest percentage of people who slept naked was 30 percent in the U.K. Only 12 percent of the U.S. residents surveyed slept in the buff! Perhaps by the end of the article I will have convinced you of the benefit of keeping it nude in the sheets and we can improve that statistic.

First of all, sleeping naked is simply easier on your nighttime routine. You don't have to worry about what you're sleeping in, not that I imagine many men are distressed at their nighttime clothing choices. You can save money on purchasing pajamas and subsequently have less things to wash—so a win-win. This practice can also help start your day. A lot of sleep clothes are so versatile that you can go about your regular day (especially if you work from home) without feeling like you need to change. If you are naked, you're likely to put on your day clothes and start your day.

At night, our bodies want to be cool. Even if you think you're a hot sleeper, research has shown that those who are warmer at night have more interrupted sleep.

And just like many of us would like to have a great start to the day, I think it's fair to say many of us would like a relaxing night's slumber. Being naked in the sheets can help you sleep better by keeping your body cool. Keeping your body cool at night is part of your body's thermoregulation process. This process helps us maintain a relatively constant temperature despite outside factors. At night, we want to be cool, even if you think you're a hot sleeper, research has shown that those who are warmer at night have more interrupted sleep. National Sleep Foundation found that up to 23 percent of Americans reported a poor quality of sleep. There may be something to the nightly ritual of a warm bath. You feel so relaxed and sleepy after a warm bath because your core temperature was increased, and now your body is rapidly cooling and ready to rest. Clothing can hamper your body's ability to achieve the optimum temperature for sleeping conditions and cut short your amount of deep sleep.
Also, you know what likes warm, moist places? Bacteria. You underwear can unwittingly be acting as a breeding ground for germs by restricting the airflow around your genitals. You pajamas can also chafe or irritate your skin, making you more susceptible to infections like jock itch as well. Sleeping naked allows air to flow around your genitals, evaporating any trapped moisture that may be there. Also, if you are concerned about reproduction, sleeping naked helps keep your sperm healthy. Healthy sperm production happens when your testes are around 95 degrees. Raising the temperature can hamper this process and result in lower sperm counts or damaged sperm.

Looking for a way to be closer to your partner? Sleeping naked next to them has been shown to result in a more satisfying sex life. Partly due to the fact that they are in close proximity to you and more easily available, but the chemical benefit can't be ignored. Oxytocin, the often-referred-to love hormone, is released when you have skin-on-skin contact with your partner. This contact triggers its release from the hypothalamus and can lead to stress reduction and subsequently more sexual encounters. Oxytocin is also released during orgasm, which can further deepen your bond and sense of well-being, leading to more restful sleep.

With these compelling reasons, it's time to start taking off your clothes at night! Of course, there are times where clothes are preferable or required. Much like masturbation is frowned upon on an airplane, so is sleeping naked.

There are boundaries, and then there's just being an asshole