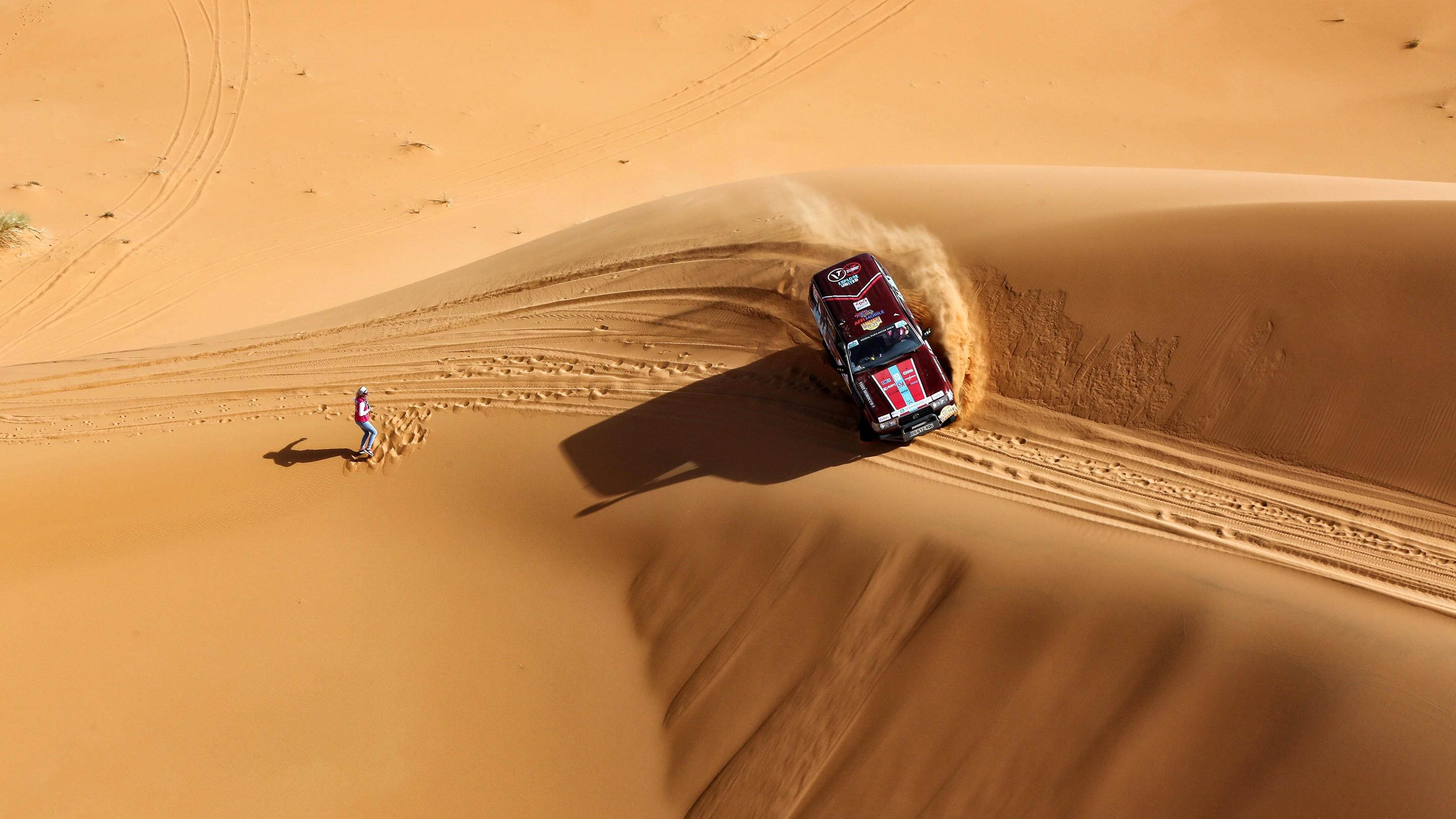 Race to the Sands of Morocco
Written by John Scott Lewinski

Published on

April 17, 2018
Every day for two weeks, two women wake in a desert tent. They receive a map, a set of check-in coordinates, a tank of gas and a day to push through the Moroccan sands, from start to finish, ahead of their opponents. How they get there is entirely up to them, but their fates are always linked to the other hundreds of women joining them on the dunes.

More than 300 women travel to the North African wastelands between Casablanca and Marrakech for the annual Rallye Aïcha des Gazelles du Maroc, the only all-female staged endurance desert rally race in the world. Founded in 1990, the Rallye welcomes two-women teams from around the world to race each other in everything from motorcycles and 4x4 pickups to crossovers and quads. They careen from unpaved roads to open sand seas, braving sandstorms and passing amongst tribes eager to sell their wares. And, the winning racers come away with not a dime in prize money—embracing the experience and a chance to raise money for charity as sufficient prizes.
A year ago, Elena Sorre was in no way a desert rally adventurer. A successful television producer based out of New York, she and production partner Martine Capalbo had little racing experience when they first learned of the Rallye. They took on the event for the challenge, believing a woman needs to keep pushing herself. "I took on the Rallye to face one of my biggest fears," Sorre says. "I'm a life-long New Yorker. I could hail a cab at the age of four, but I've always worried that I have no sense of direction. So, there could be no better way to put myself to the test than to set me out in the middle of the North African desert with a compass and a map. No cell phone. No GPS." Sorre served as her team's navigator. While Capalbo did some training in off-road racing leading up to the Rallye in her native California, the New Yorker charged with directing their rented Jeep Rubicon through the desert every day had to learn on the go.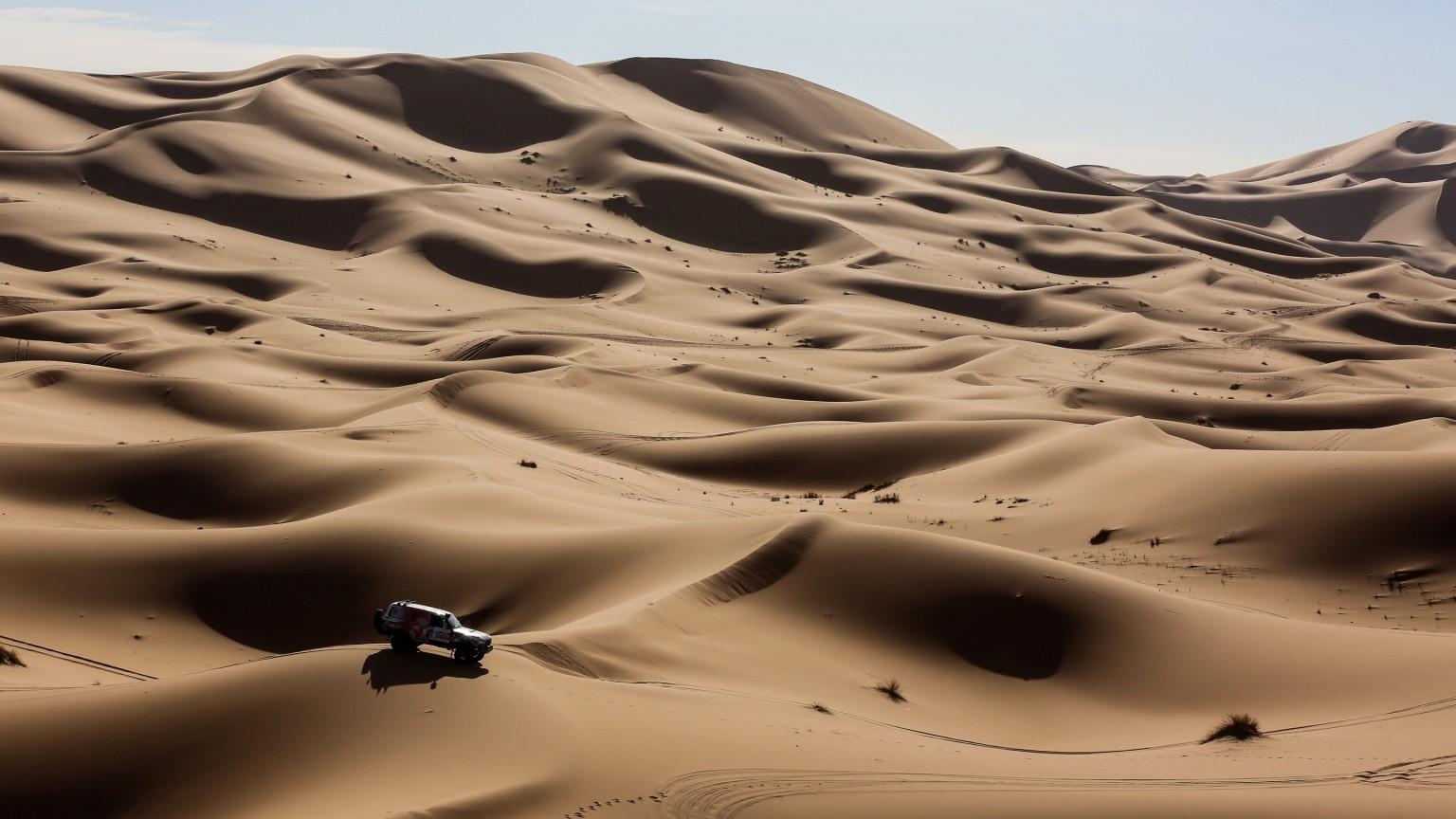 "An average day in the desert starts around 4 a.m.—and there's no time to take it easy. While I packed up the tent and loaded the gear onto the Jeep, (Capalbo) and the other drivers head to the organizers tent to learn the day's race groupings and schedule. Once I get the route as the navigator with the day's check points, I start plotting a route while my driver fills up on gas and checks with the race mechanics." The boffins serve up what help they can before each race phase. The average day-long leg runs more than 200 kilometers and contains more than 10 checkpoints marked in the sand with flags. If the racers miss a check point, they receive a time penalty.
It often takes most teams more than 15 hours to complete an overall race phase as raw speed is less important than sure footing and careful route selection. The Rallye's organizers provide food, temporary shelter and mechanical assistance when necessary. But, there are limits to what a desert repair can manage. If a navigator or driver makes a big enough mistake to ground a vehicle, the team must dig themselves out of the sand and take on a penalty—or abandon the race entirely if the vehicle is damaged too severely. Fortunately, the spirit of the Rallye Aïcha des Gazelles du Maroc is camaraderie over cut-throat competition. It's "no woman left behind" as teams come to each other's aid whenever possible.
Claudia Barbera-Pullen is an experienced competitor in World Rallycross, competing regularly as a navigator with driving partner, Keanna Erickson-Chang. While the pair would work to defeat their rivals on any other staged raced around the world, they looked out for the less experienced "Gazelles" during their runs through Morocco. "This was my first time as a Gazelle, and I took it on with a sense of 'let's make this the best experience it can possibly be,'" Barbera-Pullen explains. "In my standard rallying, I always go for the win and team with other people motivated for the podium. In Morocco, we took on the unknown and enjoyed the new experience. We wanted to just focus on finishing the race with the other women around us, and I was very happy with the challenge."
An average day in the desert starts around 4 a.m.—and there's no time to take it easy.

"No matter how much we tried to scout and do our research, nothing could prepare us for what we all encountered as Gazelles. We would go hours without seeing another human being, let along other cars or other racers. The mental challenge was to focus for 10 to 12 hours a day for all of us." Sorre admits the sand threatened to end her quest to finish the Rallye, but she and her driving partner didn't have to wait for race officials to pull them out of the sand or declare them out o the race. "Another team stopped to pull us free. They didn't have to, but that's the kind of women we got to know during the event. There's a special spirit that effects everyone involved."

The idea of helping those in need is the real heart of the Rallye Aïcha des Gazelles du Maroc as all funds raised by the race go to the Coeur de Gazelles ("Heart of the Gazelles")—a nonprofit medical charity that brings essential services to isolated Moroccan villages. According to Rallye founder Dominique Serra, the Coeur de Gazelles is now in its 15th year of treating Morocco's poorest citizens, including children. "Our traveling hospital treats more than 8,500 people per year," Serra explains. "As a nonprofit we also raise money to help build schools, aid women in finding employment and plant trees to aid poor farmers in the desert. Our doctors follow up with the patients on a continuous basis throughout the year."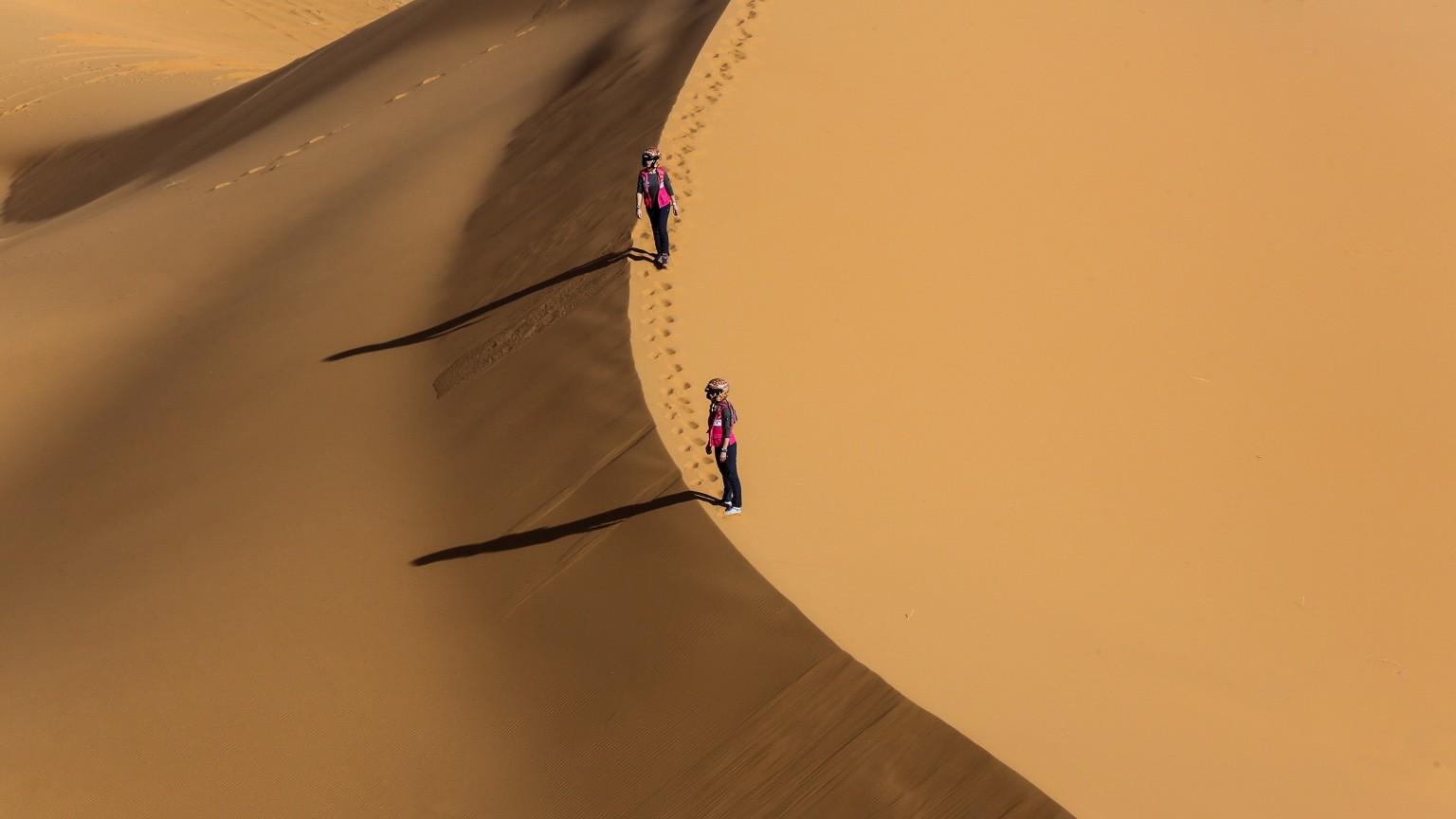 "The values of Coeur de Gazelles are at the center of Rallye Aicha des Gazelles—courage, loyalty, solidarity and social commitment." The medical efforts behind the race look to make Morocco itself the Rallye's star attraction. Since the race is now a regular annual attraction—and the locals know the event helps raise funds for their healthcare—all of the racers become visiting celebrities as their routes take them past isolated towns, villages and nomadic tribes. "The kids are pretty bold," Erickson-Chang recalls. "They'll come running right up to your vehicle while you're on the move to get a look and to cheer you on as you pass."

Sorre acknowledges that some might worry about isolated western women racing through lonely stretch of desert within a traditional Muslim country, but insists "Morocco is a jewel on this planet." She goes on, "I was a backpacker there many years ago and was fascinated by its history. Now, so much of the country has evolved and changed since then. But, the people remain beautiful—so genuine and welcoming." After one leg of the race, Sorre recalls a family who invited them into their home—how they warmly inquired about their lives, fed them. "So, here's a family who just wanted to show us their home and how they lived. Their opened her home to two tired, hungry, dirty strangers. I can tell you that would never happen in New York City."