There was a time in Regina Hall's life before acting was the dream. At age 6, the actress set her sights on a career path that would have instead led her straight into the Playboy Mansion.

"There was a big party on television, and it showed the
Playboy
Playmates roller-skating around a pool, which is what I thought their job was," Hall laughs, chatting with
Playboy
ahead of her new Showtime series,
Black Monday
. "I was like, 'That's what I want to do when I grow up! I want to roller-skate around a pool!' I told my mom, 'Mommy, I know what I want to do. I want to be a
Playbo
y Playmate
.' And she said, 'Well, maybe you'll change your mind.' It wasn't until I found one of my brother's magazines that I was like, 'Wait, a minute—they do more than roller-skate.'"
That realization led Hall first to an interest in journalism (she earned a masters degree in the subject from NYU) and then to acting. Her first movie was
The Best Man
in 1999, and the 48-year-old actress has since become a comedic staple, wooing audiences in the
Scary Movie
franchise and, more recently, in
breakout comedy
Girls Trip
. But Hall isn't just here for the laughs, as evidenced by her heartfelt performance in last year's indie
Support the Girls
and in impactful social drama
The Hate U Give
. Sure,
Black Monday
is a comedy, albeit a dark one, but these days, Hall is looking for opportunities to showcase all sides of herself.
"Actors can become known for something in particular, and there's [an] idea of what you're able to do, so I was so grateful that [director] Andrew [Bujalski] took the chance on me," she says of
Support the Girls
, an intimate story about a Hooters-like sports bar in Texas. Hall's performance as Lisa, the restaurant's manager, has earned her numerous accolades, including an Independent Spirit Award nomination for Best Actress. Bujalski's script didn't specify the race of the character, and instead the director cast Hall simply because she was the best fit for the role.
Brooklyn Nine-Nine's breakout on coming out twice—and the beauty of labels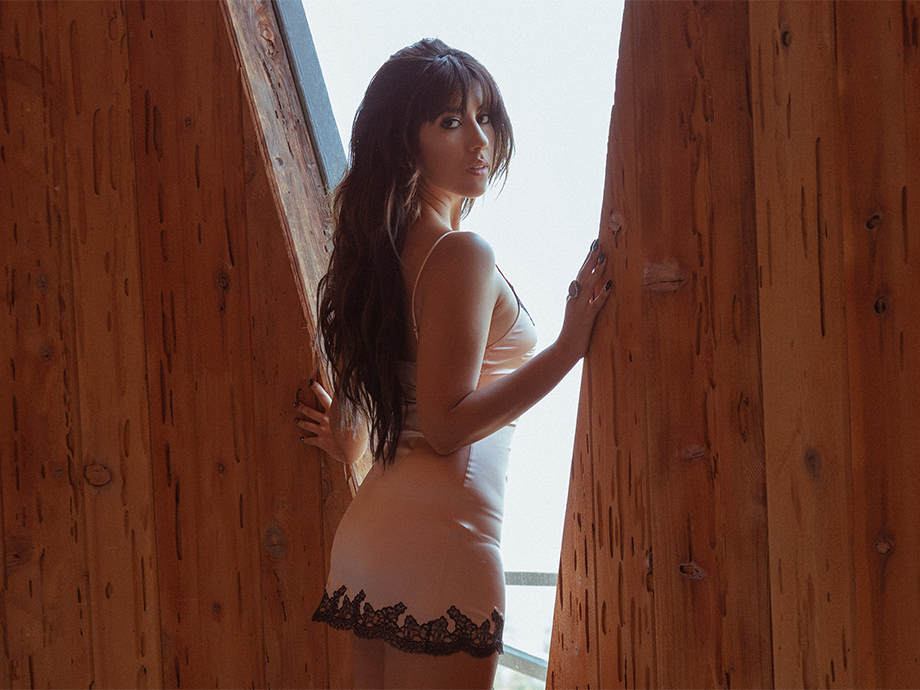 "He worked on that script for years and really understood Lisa, her relationship to the place, to the girls, to the customers," Hall marvels. "For him, it's such a specific thing. So to have him take that chance and say, 'I haven't necessarily seen you do this, but let's do it.'"
Even
President Obama
took note, listing
Support the Girls
as one of his favorite movies of 2018—much to Hall's shock. "I was visiting my mama over the holidays, and I got a text that Obama said it was one of his favorite movies of the year," she says, almost squealing with delight. "I thought about sending out a mass email, but everybody already knew. That's like the best critic there is. I was shocked and happy, thinking, 'He liked it!'" Despite her surprise, she gets the hype, adding, "I loved that it was about people who are the heart and soul of the working class. You saw the good hearts. It was about people doing the best they can in bad circumstances."
One of the things you immediately notice about Hall when speaking to her is that she can always list something she loved about a project. She's quick to point out the positives of a movie or TV series, which can be unusual for an actor. With
Black Monday
, the show premiering Jan. 20 that follows a group of misfit Wall Street traders who may have led to the stock-market crash of 1987, she can't offer enough praise.
[Obama's] like the best critic there is. I was shocked and happy, thinking, 'He liked it!'

"I just loved the show," Hall says. "I love Don Cheadle. I loved the world—I thought it was interesting that the perspective was outsiders on Wall Street. It wasn't about the usual suspects. And they had a woman as a head trader."
Hall plays that female head trader, a strong-minded woman named Dawn Darcy who stands up to her male colleagues in a world that existed long before the #MeToo movement. She met with a real-life black female trader who worked on Wall Street in the '80s and acknowledges that the diverse cast on
Black Monday
may represent an alternative reality. It's not necessarily a social commentary
on the financial world
, but since the show is a comedy, there are opportunities to look at the ways in which Wall Street is flawed, especially when it comes to the treatment of women. "It's interesting to explore this reality and see what it would be like if those worlds did collide," Hall notes. "It's funny to explore the actual reality combined with the potential of more realities."
One of the strongest aspects of the series is the cast, which includes Cheadle, Andrew Rannells, Paul Scheer and Ken Marino, a group of people who line up with Hall's goal to absorb the skills of those around her.
"I always feel like I'm a perpetual student," she says. "You're always learning and studying and figuring out, 'How can I drop in even more?' I have so many amazing people to watch that I continuously learn from. Don Cheadle is one of them. I love working with him. His craftsmanship is so amazing. There's such a joy in acting. And a pain, too, when I feel like I haven't done what I wanted on something, or I haven't connected. But just doing it is always invigorating."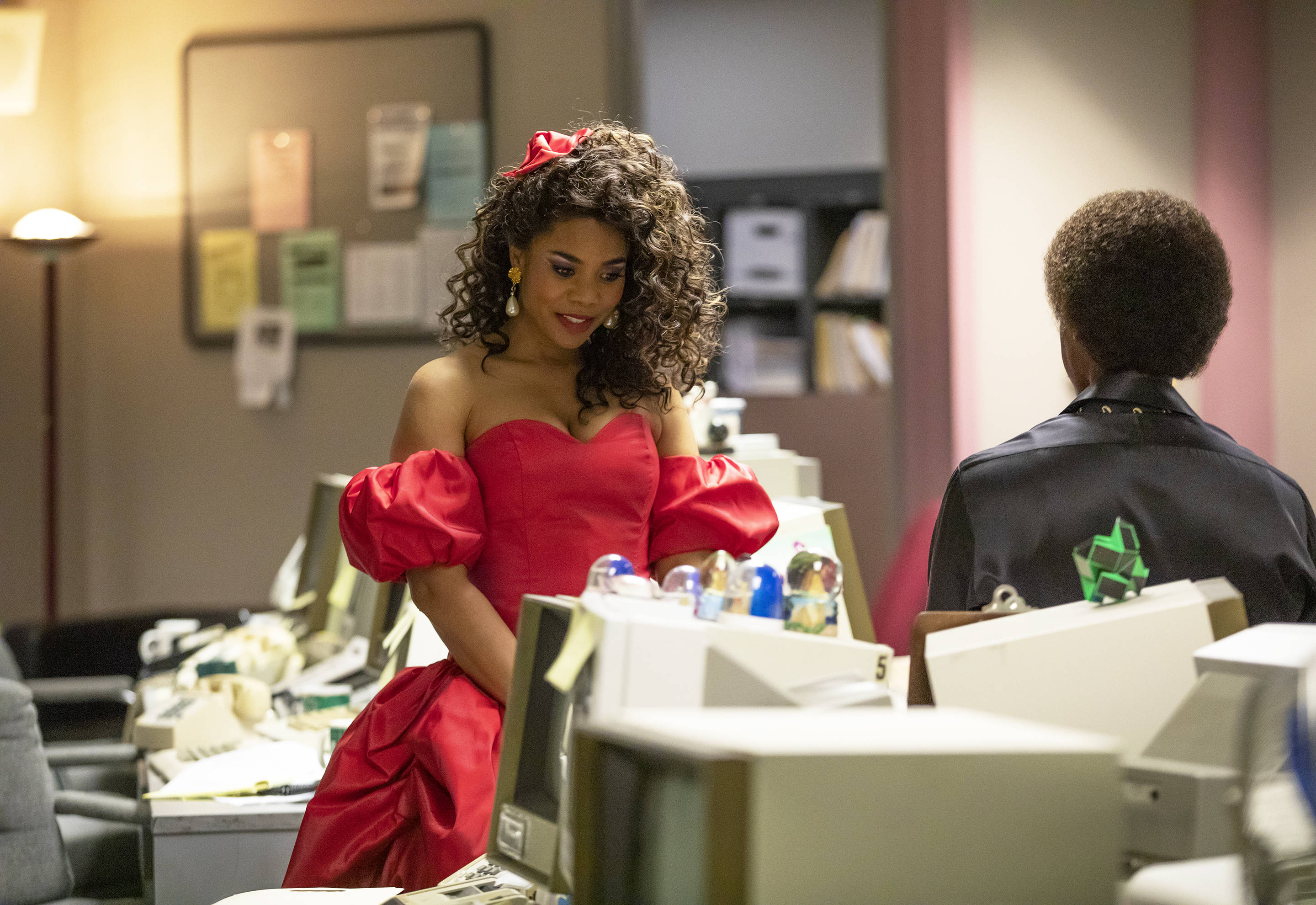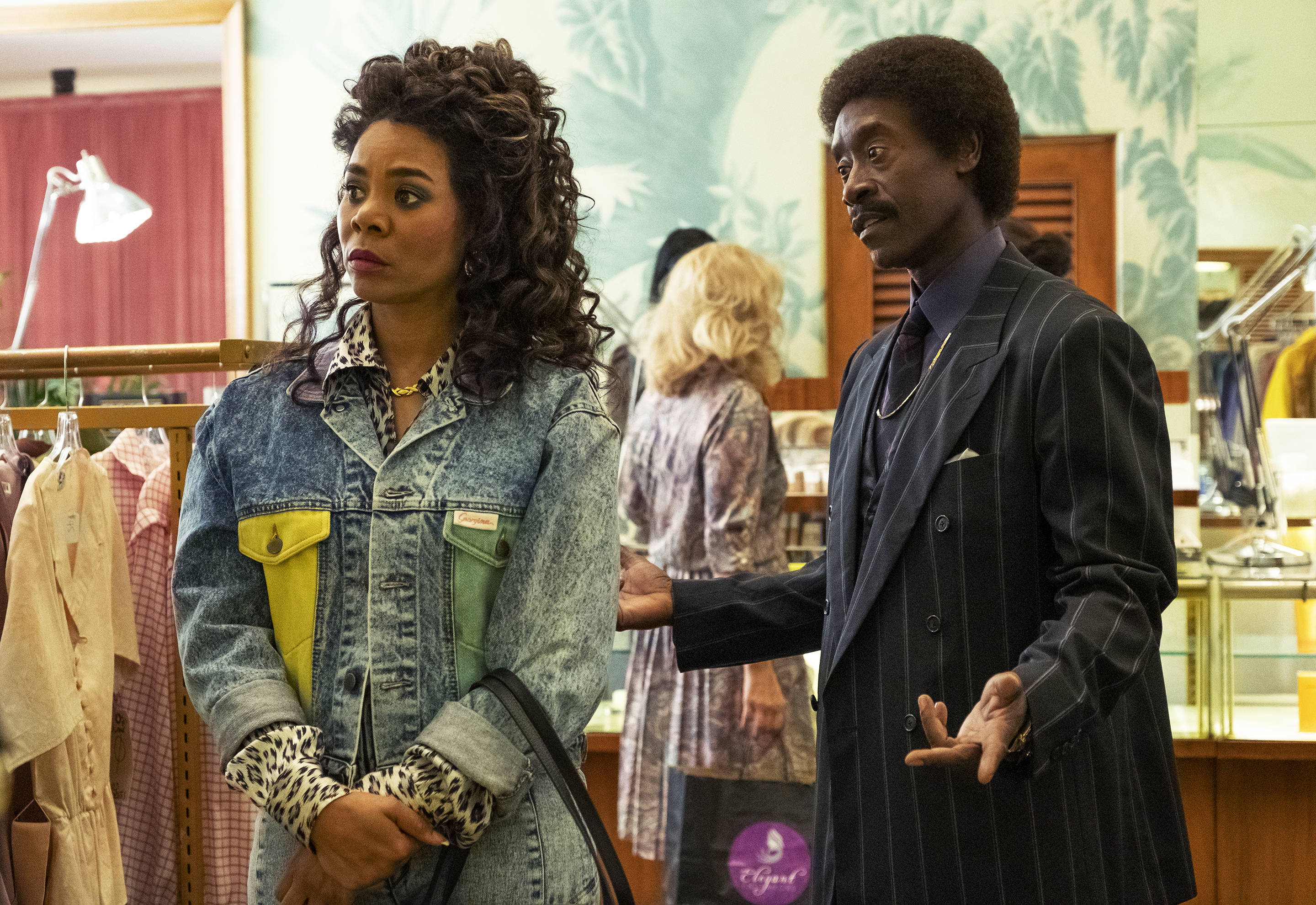 The Hate U Give
, which came out last year, was particularly life-changing for Hall. The film, directed by George Tillman Jr., follows a black teenage girl named Starr (Amandla Stenberg) who is forced to reckon with the aftermath of a childhood friend being shot to
death by a white police officer
. Hall played Starr's mother, a caring figure who helps her daughter become an activist for change.
"It was so much about the issues that are going on now that we see so much in the news," Hall reflects, thinking back to making the film in 2017. "As a black woman with brothers, fathers, men I've dated, uncles, it becomes a story, when you see it on the news, that's personal. The timing of the movie was important. But also the idea that it was through a young girl's eyes, and that felt new. You watch it on the news, and it's awful, and you're reminded of that, and life goes on. But this showed how it affects the family and how it impacts a young girl's life. That's what I loved so much about that story—it's not just one person is affected."
Hall, who cried the first time she saw the finished movie during a screening, has since worked to become a better advocate for communities impacted by police shootings. She wants to use her voice to stand up for those who can help and to encourage society to address social injustice.
It made me think, 'What could I do better? What could I do more of? Where could I show up that I haven't before?'

"It made me think, 'What could I do better? What could I do more of? Where could I show up that I haven't before?'" Hall says. "I loved that about the story. Where do we need to retrain our police and our officers? Now I think of ways I could help and serve in communities where these are issues, and how I could support certain politicians who would be willing to make changes. Where you choose to lend your voice and point to the people who agree that this is not OK anymore. That moves us forward. When we really address situations like that and say, 'This is happening more to a certain group of people and to a segment of the population,' it can actually help us as a collective society. What do we do the fix that? How can we change our thinking and better use our time and our resources?"

The actress's next projects include comedy Little in April and action sequel Son of Shaft in June, two very different movies. And that's exactly what Hall is looking for. She knows the potential power of film and TV in all genres. It's not just about creating societal change, but also about reminding viewers that life is worth living with even the dumbest comedy.

"When I started acting, I would have done anything," Hall says. "Not porn. But I would have done anything at that point. But as you grow, and you get choices, you get to say, 'If I had a choice, what would I like to do?' You don't always get to do that, but when you find those parts, you are thrilled and excited, and you get to see what you can do and what you can bring to life for an audience. Because it's about whether an audience can really resonate with that experience. That's the beauty of a film, that you can allow an audience to see an scenario, and people can be transported and affected. I love films where I've been affected, and it doesn't have to be something so heavy."

She laughs, adding about her Scary Movie costar Anna Faris' recent remake, "I mean, I was affected by Overboard—I laughed so much. I don't even mean it has to be something where you're going to change the world. It can just be something that brings light into a day. It can be a break [from] the heaviness or the uncertainty that exists in life."

Recommended for You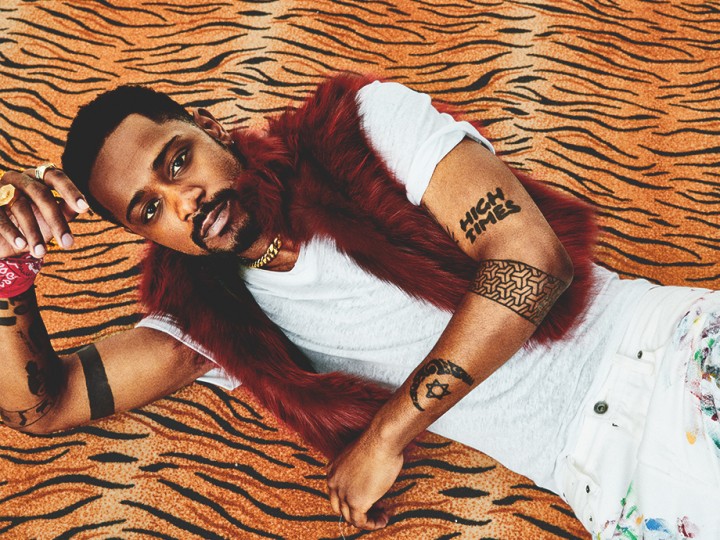 'Atlanta,' 'Sorry to Bother You,' 'Get Out': Lakeith Stanfield tells Playboy about breaking through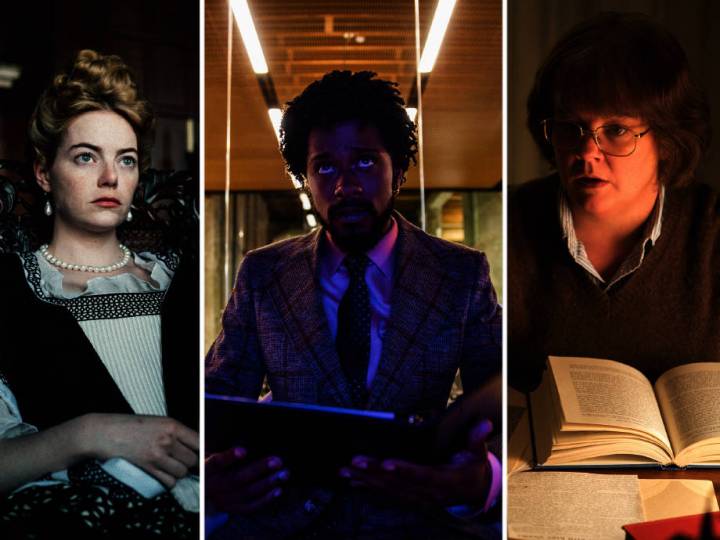 Emma Stone! Melissa McCarthy! Cardigan fever! Playboy's Stephen Rebello picks his favorites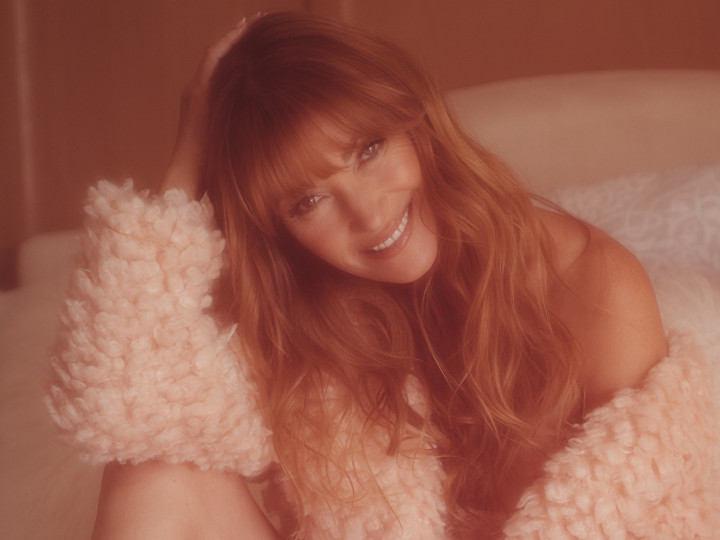 With her new sitcom 'Let's Get Physical,' Jane Seymour continues to capture our attention