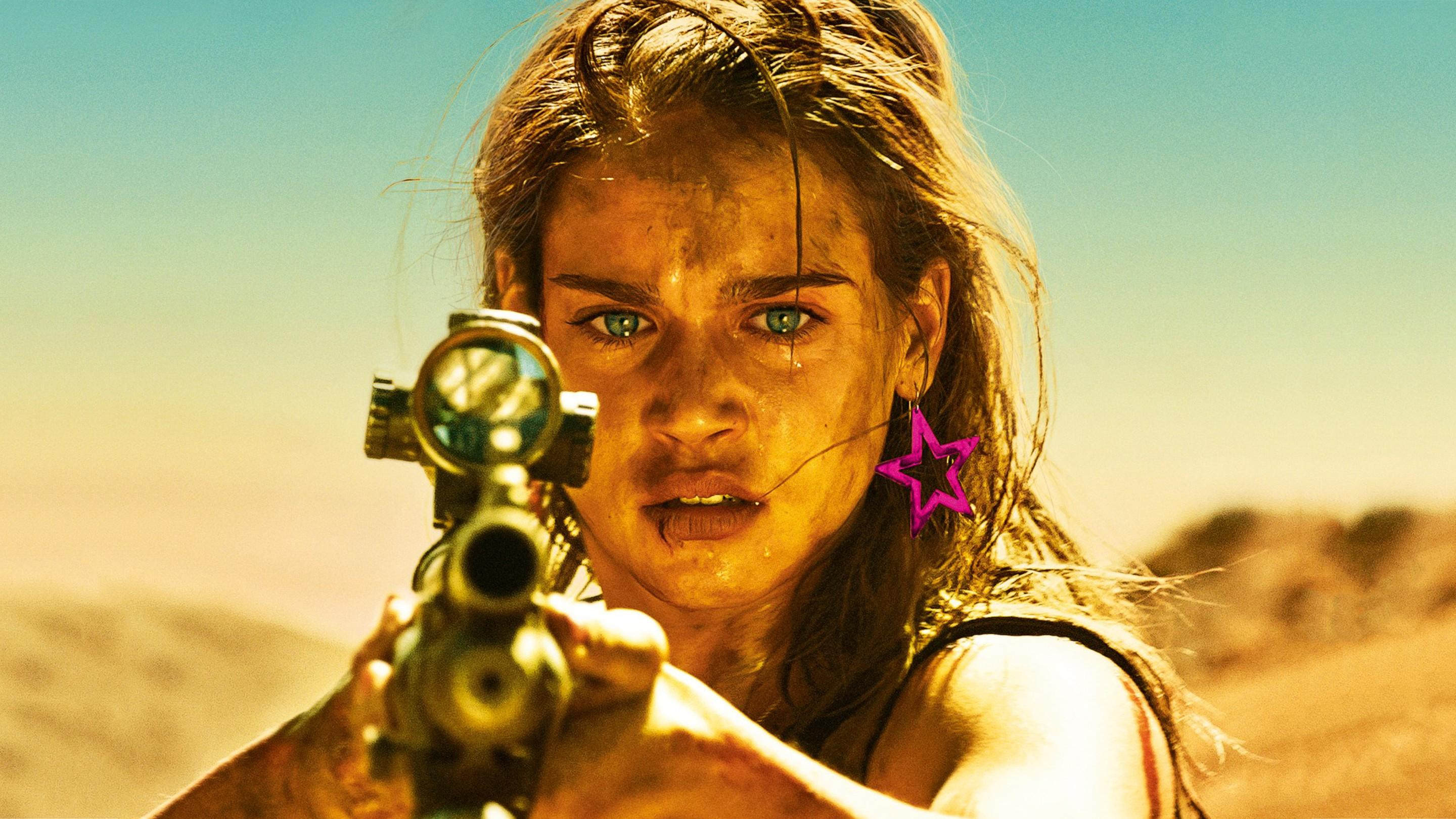 How 'Revenge' Star Matilda Lutz Became the Perfect Action Hero for a New Era
Written by Daniel Barna

Published on

May 10, 2018
As far as film festivals go, none are more influential than Toronto. Over the years, TIFF has become the ultimate kingmaker, a place where small prestige movies can leap to national prominence after a single buzzy screening. Eventual Best Picture winners 12 Years a Slave, Argo and Slumdog Millionaire all debuted there, and 2017 was no different. But even in a year when Oscar juggernauts like Three Billboards Outside of Ebbing, Missouri and The Shape of Water both took Toronto by storm, the most talked-about premiere of the fest unfolded away from its flashy nucleus, at an intimate but raucous midnight screening on the other side of town.

The film was Revenge, a sly, stylish and incredibly gory vengeance thriller from first-time French director Coralie Fargeat. In the film, hitting theaters and VOD May 11, Fargeat bathes her actors and sets with blood the way another director might use light. In other words, there's a lot of it. One scene in particular—in which a character removes a shard of glass from their foot—is so graphic that paramedics had to be called to the Toronto premiere after an audience member became unusually queasy.

"We all saw the guy faint," the film's star, Matilda Lutz, tells Playboy about that night in September. "We started hearing someone calling someone else's name, and all of a sudden, people started running in. It was a surprise for me as well because that was the first time I had seen it. I didn't expect that scene to be that long." When I ask Lutz if she was upset by the reaction, she shakes her head like a major-league closer waving off a pitch. "Of course not! That's the whole point."

Lutz plays Jen, an aspiring actress who joins her married older lover, Richard (Kevin Janssens), for a weekend of debauchery at a remote desert retreat. But things derail when Richard's degenerate hunting buddies arrive, and find an unwitting Lolita in their midst. After Jen's alcohol-induced playfulness is misread as an open invitation for sex, she's brutally raped and left for dead in the desert. What follows is a delirious, grindhouse-inspired revenge fantasy that flips the male gaze off its axis, when the bikini-clad, blood-soaked Jen rises like a phoenix and brutally hunts down her attackers one by one.

I'm not the type of girl who walks around in her bikini. … [But] by the end of the second week of shooting, I just didn't care.

Though Fargeat shot and conceived of the film long before the explosive Harvey Weinstein exposés set the #MeToo and Time's Up movements into motion, the film is still a strikingly timely critique of the sexual violence and power imbalances that women face all the time. Lutz explains that the film was always intended to empower any woman who's ever felt objectified by men, herself included. "We were thinking about the fact that if you're a woman, you need to be careful just walking down the street at 2 a.m., or if you're on a bus, you should be careful about who you're sitting next to," she says. "These are things that are so inside of us, that you don't even feel like it's a weird. It's a normal thing."

The 26-year-old Lutz, who got her big break when she was cast in last year's horror reboot Rings, grew up in Milan, Italy, where, she explains, women are treated like second class citizens, especially if they show any kind of personal agency in the face of abuse or oppression. "I grew up in a country where it's even more backwards than some places here," she says. "It's a very masculine culture, so growing up, I always felt like I had to cover myself because people were looking at me, and I couldn't say certain things because I'm a woman, and I'd be judged."

Lutz carried that fear of judgment through her childhood and into her adolescence. She was way too shy, overly polite and had a deep-seated fear of public speaking—typically not characteristics associated with her current profession. But it wasn't until Lutz finished high school and took a year off in New York to study acting—at the behest of her mother—that she started to blossom. "It was the first time that I felt very free and that I wasn't being judged, like I could do and say whatever I want," Lutz says of her early days as an actress. "I felt like I could say 'fuck you,' and no one would ask why. It was liberating."

I felt like I could say 'fuck you,' and no one would ask why. It was liberating.

After moving to Los Angeles, she embraced the life of a struggling actress—auditioning by day and waiting tables by night. When she first met Fargeat, she had a big movie coming out but by no means was a star. Lutz had to convince the director that she was right for the role through a grueling series of self-tapes and callbacks, all of which would serve as crucial training for what came next.

When Lutz talks about shooting Revenge, she does so with a glaring enthusiasm, the kind someone gets whenever they tell you about something that changed their lives forever. She describes her first week on the almost all-male Morocco set as borderline uncomfortable, especially since she spent most of it shooting in a bikini. "I've never been the type of girl who's super confident or comfortable showing her body," she says. "Even at the beach, I'm not the type of girl who walks around in her bikini. I would use my towel, or I would put shorts on. The first week, I remember being very aware about who was watching and what they were doing—if they were taking pictures—and every second I would be not shooting, I would put my robe on. I just felt very looked at."

But as the shoot progressed, something funny happened. As Lutz's character empowered herself on the page, Lutz started to change in real life. "I felt so much of a difference within myself," she says. "I became so much more confident, and I didn't care anymore. By the end of the second week of shooting, I just didn't care." If other women emerge from a screening of Revenge feeling similarly energized, then Lutz feels that she and Fargeat have done their jobs. And if some of them happen to faint along the way, well, she's fine with that, too.