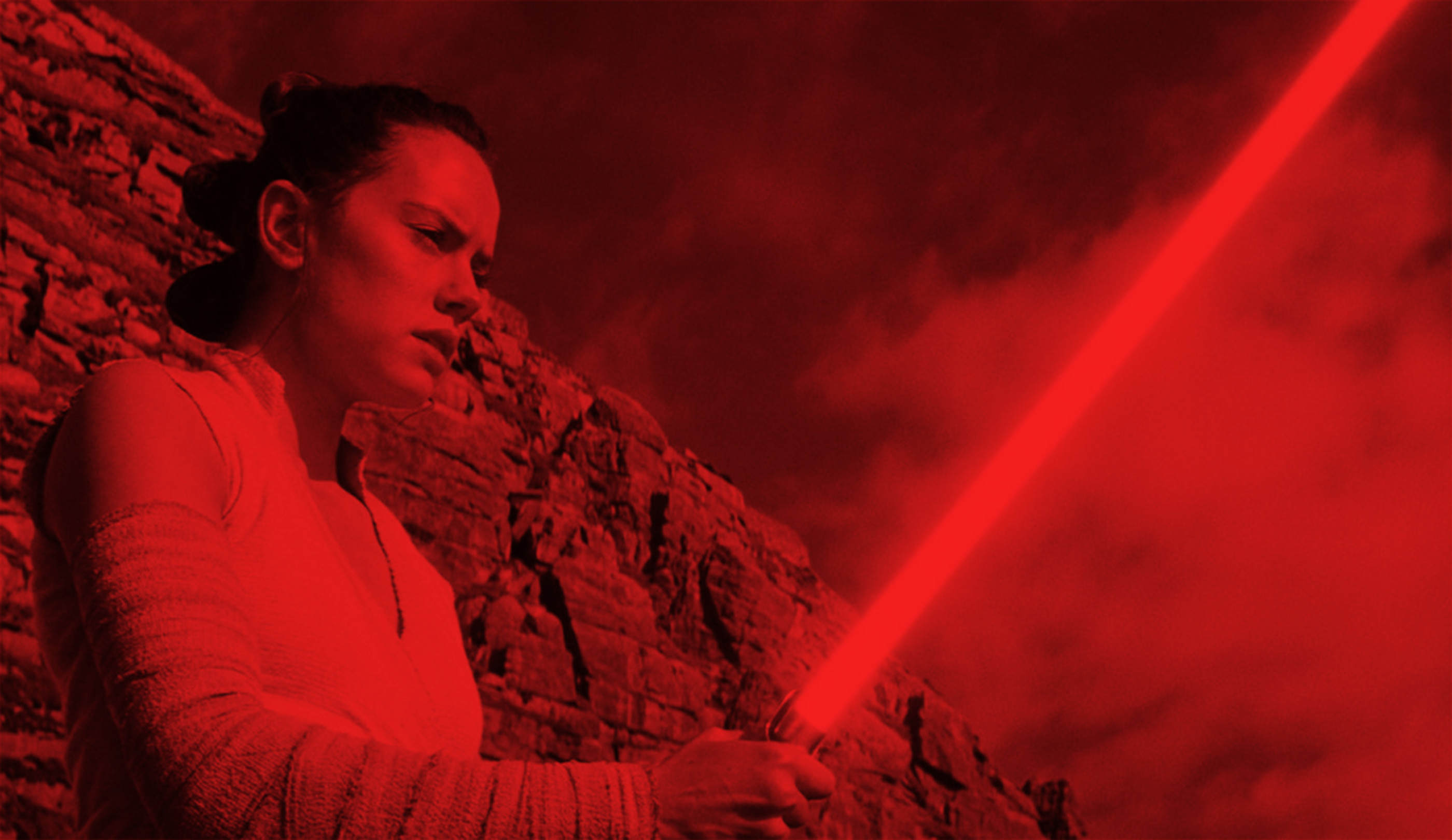 Review: 'Star Wars: The Last Jedi' Brings New Hope for the Franchise's Future
Written by Stephen Rebello

Published on

December 12, 2017
Although Luke Skywalker (Mark Hamill) is definitely not kidding by warning Rey (Daisy Ridley), "This is not going to go the way you think," when it comes to Star Wars: The Last Jedi, fans (if not fanatics) should breathe sighs of relief. Following some fumbles and miscalculations in launching the beloved franchise for a new generation, Episode VIII—even after the tragic loss of Carrie Fisher—grabs you by the scruff of the neck, shakes you up, makes you laugh and cry, stirs and renews your hope for future installments.

No, it's not The Empire Strikes Back–though it references and borrows from it—but Rian Johnson (Looper) has written and directed this one with heart, flair for action, gravitas, love and respect for the best of what George Lucas first invented, plus an insistence on moving beyond the past. It's no wonder Disney and the Star Wars machine have locked him up for an original trilogy in the franchise. This is a movie in which characters (and, by extension, the audience) get advised to "let go" of what they've known. Rather than to hold on to what's been stifling and stunting them, the film endorses embracing the future, as frightening and painful as that could be.
Stop reading right now if you don't want to know more, which is really the best way to go into The Last Jedi. Still reading? OK, then. All you need to know is that the narrative begins pretty much where The Force Awakens fades out.
While the ever-dwindling rebels of the Resistance strategize ways of outsmarting and outlasting the First Order–seeking vengeance for the destruction of their Starkiller Base weapon—the fascistic marauders sneak in and pummel the living daylights out of them. General Leia Organa (the late Fisher, highly effective) and her hot-triggered flyboy Poe Dameron (Oscar Isaac, dashing and terrific) clash over how best to defeat the First Order, led by nefarious screw-up and prig (Domhnall Gleeson, excellent).