It's 1994 and a skinny 14-year-old is riding the train into Chicago from the rural exurbs up north, two small wounds still healing on his back courtesy of some bullies who stabbed their pencil tips into his tender skin during class. The vice principal ended up blaming the victim for the incident; the kid was too effeminate, the administrator said. But today is a new morning, and he is heading toward the big city, applying green-glitter eyeshadow between train bumps. He's flanked by teens just like him, all queer in various ways. They respond to some commuters' taunting by volleying Ani DiFranco lyrics in unison. After being brutally othered in his hometown, the boy, Justin Tranter, is now speeding toward a place where he'll finally feel at home: The Chicago Academy for the Arts.


"I suddenly felt so safe," says Tranter, all grown up, age 38, proudly queer, fiercely femme, and one of today's most in-demand pop songwriters. "That feeling of safety for my life soon turned into safety to break down any creative barriers I wanted to break down."
Tranter is credited on an inordinate number of recent chart-topping bops: Selena Gomez's "Good for You,"
Justin Bieber's "Sorry,"
Halsey's "Bad at Love," Imagine Dragons's "Believer." The list goes on, but it might not exist if he hadn't studied music at the Academy. That is why
he has gifted the school its largest alumnus donation in history,
to fund a new music curriculum and open
a state-of-the-art computer lab
and recording space, The Justin Tranter Recording Studio.
It should be said that, despite his just-opened eponymous studio, Tranter doesn't mind if you don't recognize his name; he only cares that future kids who don't fit in will know it as an example. If, however, his name does sound familiar, it's not only because of his hit songwriting but because he once led the joyously confrontational, Lady Gaga-approved glam-rock band Semi Precious Weapons. He's since hung up his party boots (literally, the six-inch gold pair he wore for nearly a decade sits proudly on a shelf in his Los Angeles home) and now, only performs for causes. At a GLAAD fund-raiser he threw last October, for example, he raised more than $100,000 while belting out the songs he's penned. Courtney Love even joined him for
a duet of Gomez's "Hands to Myself."
Later, he leaned into the mic and shouted his raison d'être into a crowd chock full of big-fucking-deals: "I want every LGBTQ person to know our ideas are mainstream!" he shouted. "We have stories to tell and people will fucking listen!"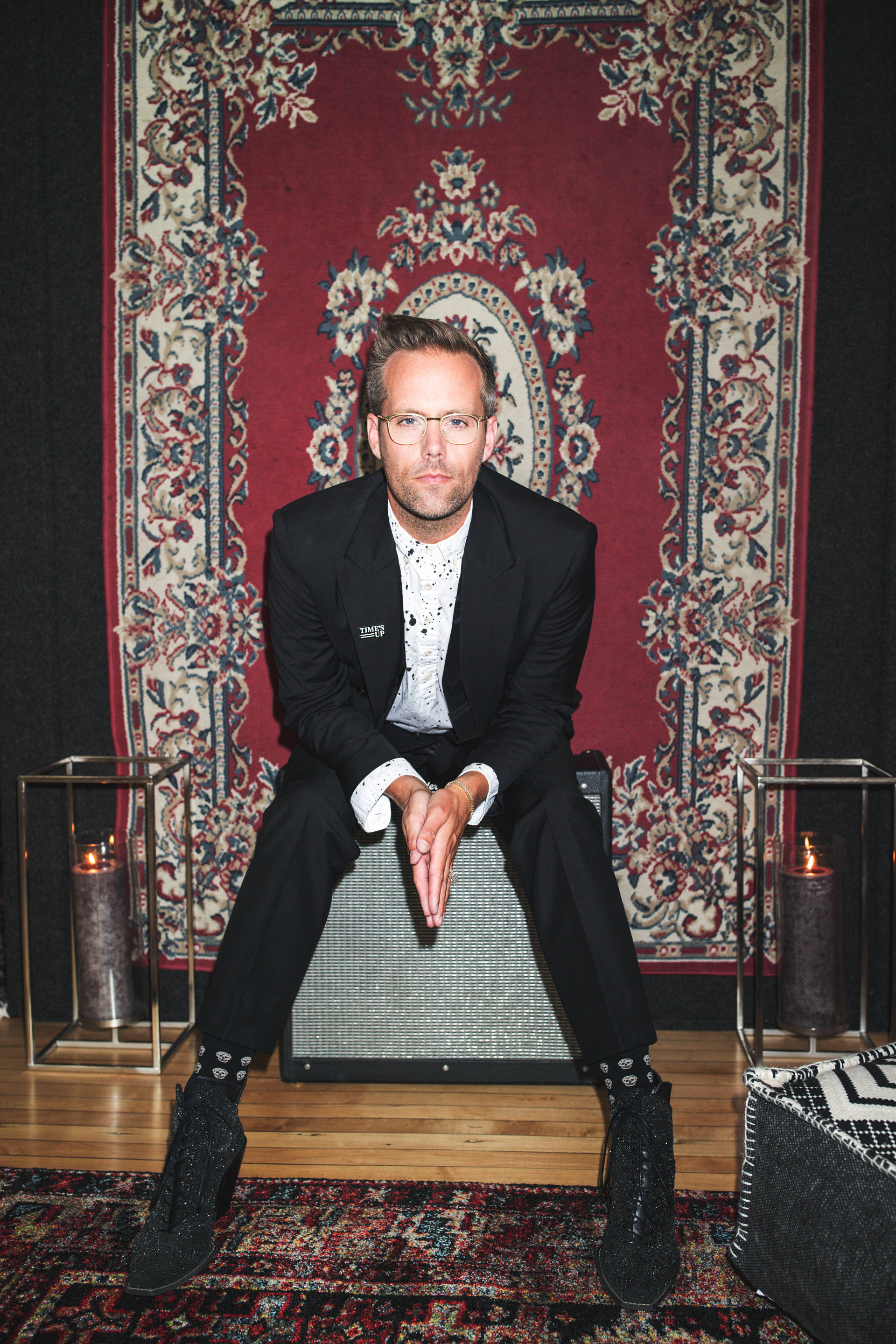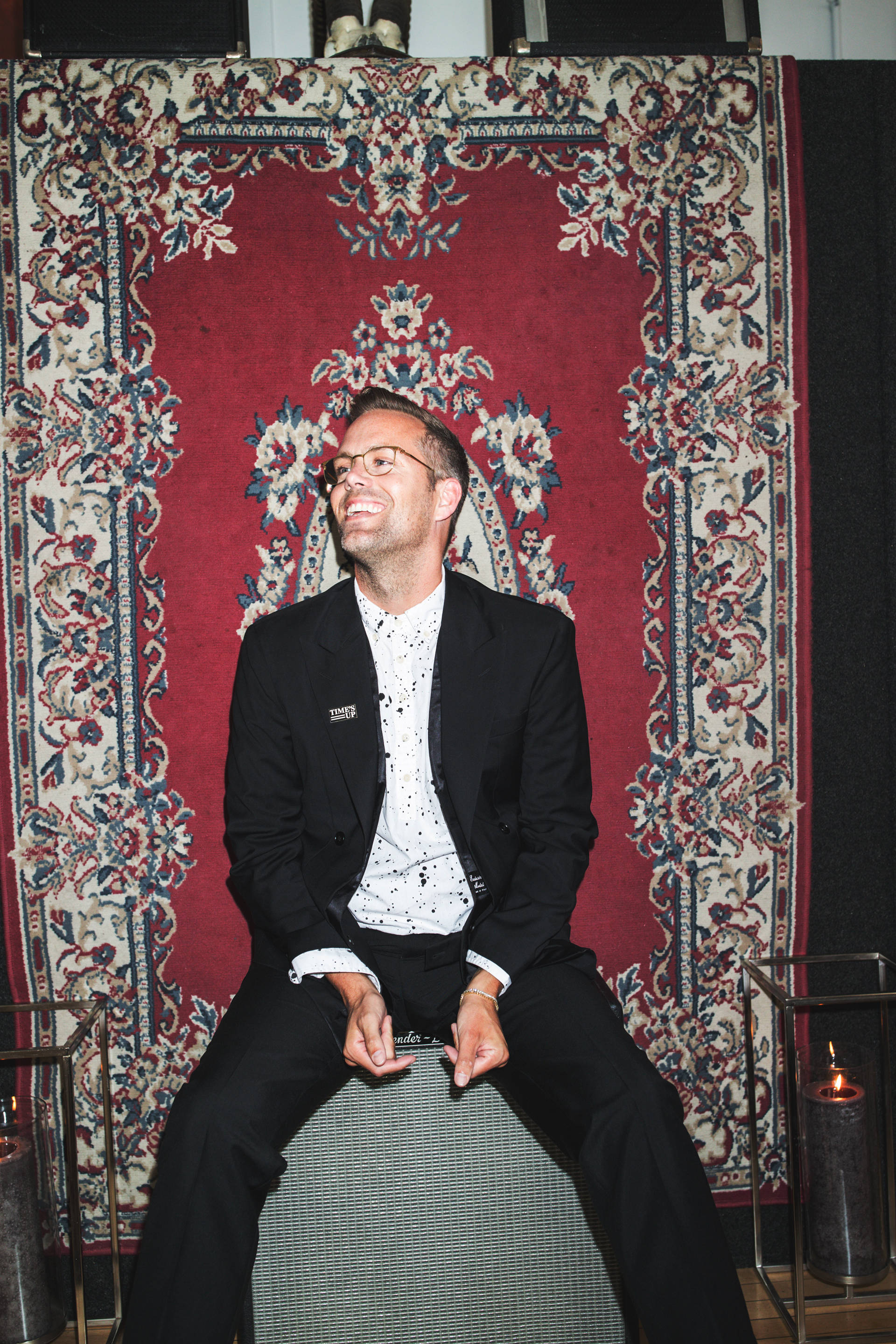 ---
Imagine Dragons front man Dan Reynolds describes Tranter as "the best songwriter in the industry." If the man had a LinkedIn profile, his skills and endorsements section would include lyric writing, editing, song structuring and, to a slightly lesser degree, creating big melodies amplified by performance. Unlike a lot of his peers, he's not a producer, which focuses on the technical. He doesn't make beats or tracks or even own a computer, but he doesn't need to. Ample musical talent aside, his gift is intuition.

Meeting Tranter in person, however, you quickly realize his MO is an enthralling mix of modesty and confidence. To wit, his outfit looks both comfy and bespoke: a loose camo crewneck sweatshirt with sleeves rolled up, navy drop-crotch pants, black socks and a few gleaming, golden pops of flare—two rings, two tennis bracelets, his angular glasses frames. And his house, where we're meeting on this late May afternoon, is a cozy single-story Craftsman with a big yard and a small pool in Los Angeles's hipster haven, Silver Lake. There's a turquoise mailbox out front and the interior smells of myrrh.

If young LGBTQ people see and hear themselves represented, their lives will be better, safer, and they are going to be more confident.
Of course, his $1.6 million villa-like "studio house" in Hollywood tells a slightly different story. But here in Silver Lake, you'd never guess how successful Tranter is lest you spot his duo of BMI Pop Songwriter of the Year trophies (2017 and 2018) sitting on top of the baby grand piano he's had since 16. More bragging rights: this year alone, he's contributed to records by newly minted
rap titaness Cardi B
,
soul striver Leon Bridges,
funk futurist Janelle Monáe, reformed boy band Five Seconds of Summer, girl group survivor Camilla Cabello, '90s dance-pop icon Christina Aguilera and queer pop prince Troye Sivan, among others.
His rise in the industry arguably coincides with
Top 40 radio's shift
toward embracing songs that are more artsy, interesting and confessional. "I have a love for helping people tell their truths, and I think listeners want that now," says Tranter. "Take Bieber apologizing on 'Sorry' or Halsey using male and female pronouns to refer to romantic partners on 'Bad at Love.' I think the survival skills I learned going through this world give me the ability to empower straight male artists to be more vulnerable—and female artists to be more confident."
From afar, his songs feel like a gentle, almost nurturing war on the patriarchy, and that just so happens to neatly align with the rest of his activities. Because as Tranter's workload and success have increased, so has his philanthropy and advocacy. Today, when he's not writing the songs that encourage the whole planet to sing along—he's in the studio six days a week, often twice a day—he's trying to save the world through music.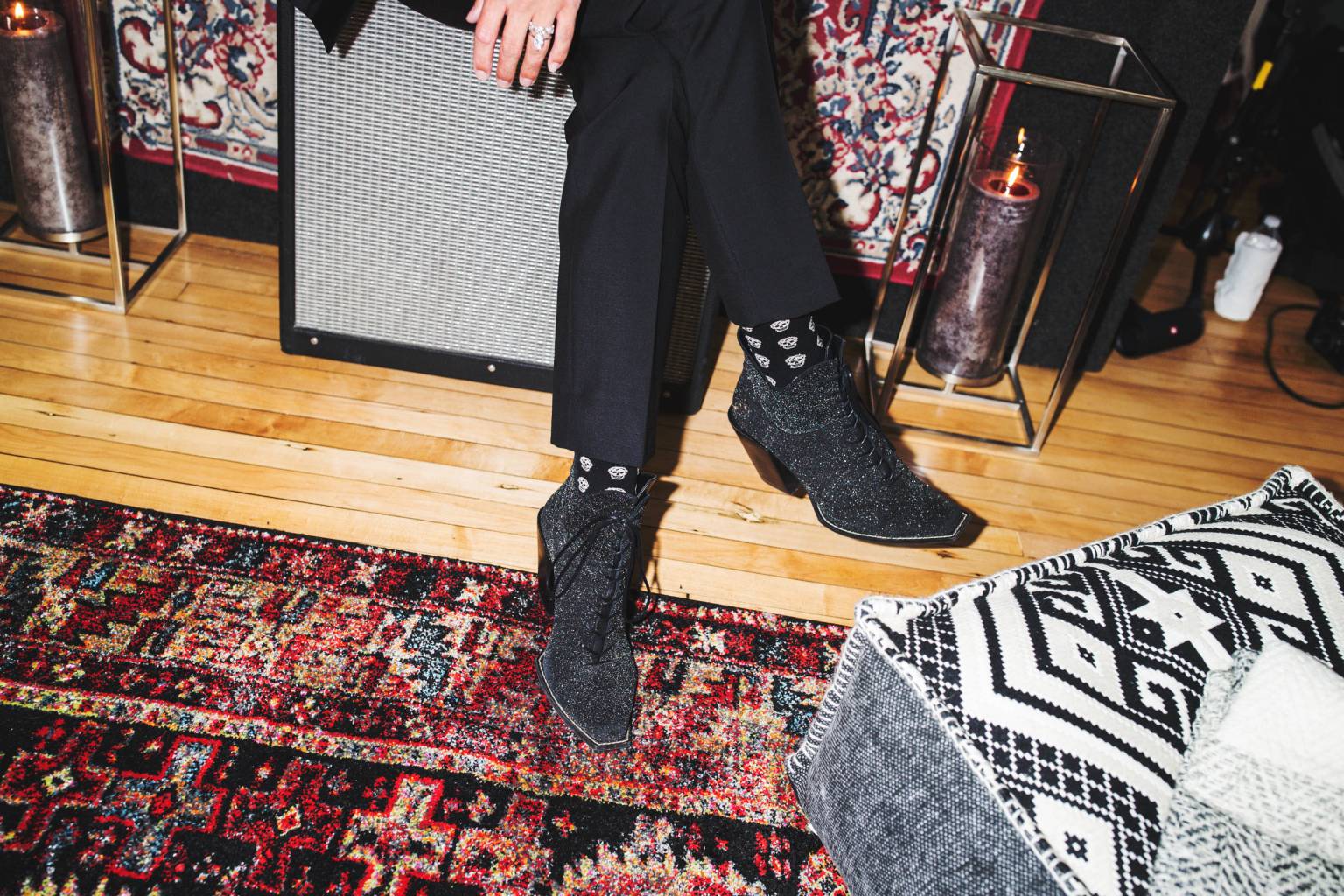 "Shut
up!
" Tranter exclaims when I say that last bit out loud. Even so, he laughs in a way that says he'll allow the compliment to stand, because it has something to stand on. To summarize, Tranter sits on GLAAD's board of directors (he's auctioned off songwriting sessions at $30,000 a pop); regularly sings for patients at the Children's Hospital (last Christmas he visited with frequent collaborator Gwen Stefani); is assembling a star-studded Music Council for gun-safety nonprofit Everytown (in progress); and performs at animal rights events like the annual Mercy for Animals Gala (Tranter, a vegan, hasn't eaten meat since 1994). Tranter's philanthropy has inspired many of his collaborators; Imagine Dragons' Reynolds, whose HBO documentary
Believer,
about Mormon LGBTQ youth,
premiered earlier this year, says his own LGBTQ activism was partly inspired by Tranter's verve.
In our first interview, he almost forgets to mention the September 20th opening of his studio at the Chicago Academy for the Arts, which coincides with the school's 22nd Annual AIDS Benefit. Of course, Tranter started that benefit as a senior, in 1997. He says he remembers feeling the call to help back then "in that beautiful way where you're a teenager and you think you can do anything." Jason Patera, the Academy's Head of School, says that before any conversations about a namesake studio even transpired, Tranter would send inspiring notes and video messages to students. "He's reinforcing and giving momentum to this community that very literally saves people's lives," Patera says. GLAAD president and CEO Sarah Kate Ellis first met Tranter in Orlando after the Pulse nightclub shooting. He flew in to help and later wrote the charity single "Hands," featuring a slew of stars ranging from RuPaul to Britney Spears. Ellis says Tranter's activism "is so ingrained in who he is, I don't think there is anything he does that doesn't help the cause."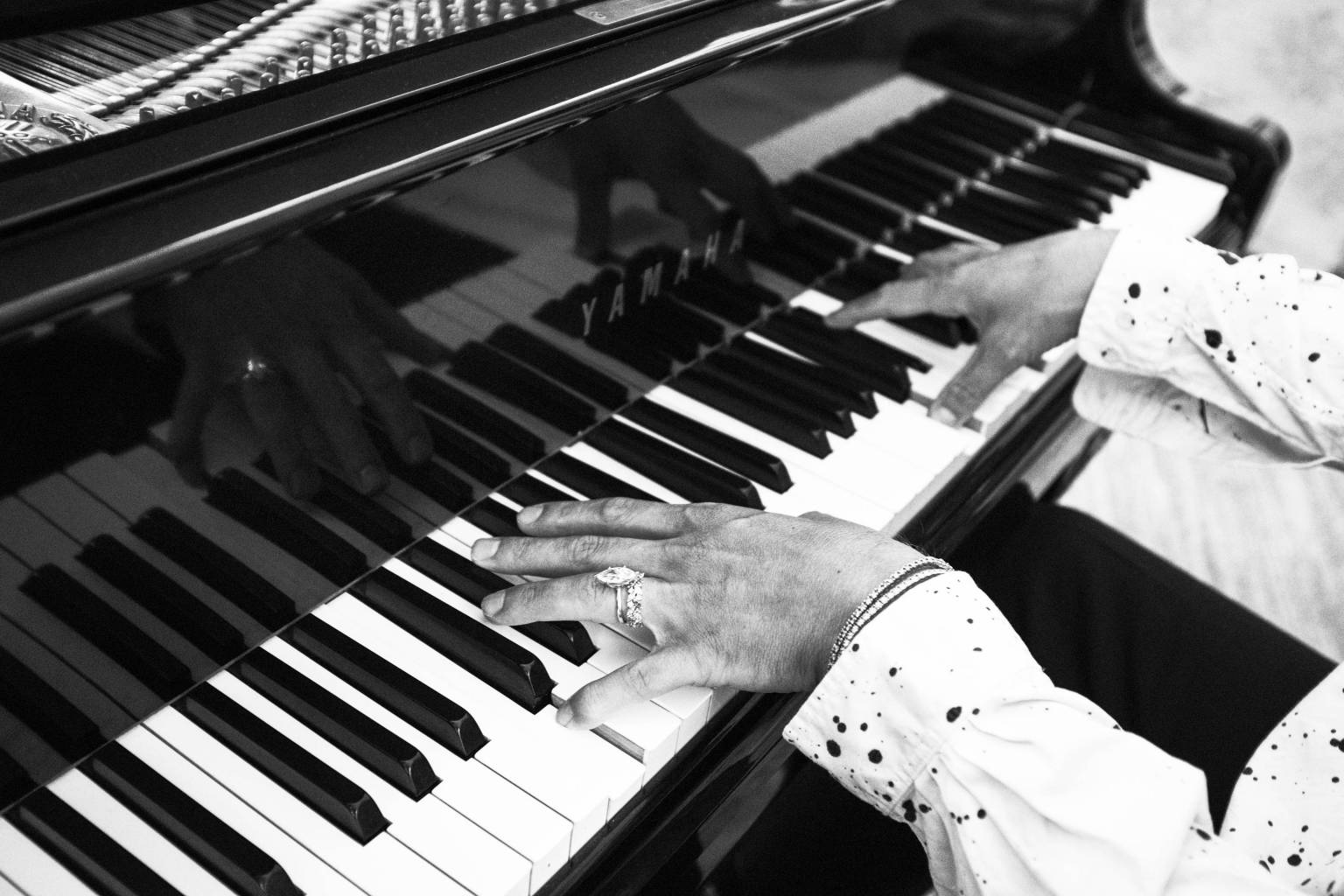 Even so, Tranter insists there's nothing special about his largesse. Over multiple meet-ups, he says some version of this same statement with a shrug to a few people: "What's the point of having privilege if you don't use it?" Sitting in his living room and ruffling the scruff of his gigantic rescued German shepherd Rusty, Tranter elaborates, "The greatest gift I was ever given in this life was a family who accepted me no matter what. That's privilege. Although I'm queer, I'm still white. My privilege now looks shockingly different: I have hit songs, a platform, money and connections, but to me it's always been the same thing: Whatever you have, pay it forward."

Because I was living my queer, femme truth onstage and Sam saw it, the world has Sam Smith.

By one metric, Tranter's debts ought to be cleared for a lifetime. In November 2015, Sam Smith, who began his career as a proudly out gay man, wrote a 335-word Instagram post detailing when he saw Semi Precious Weapons perform as a 17-year-old: "Justin was so free & so proud and comfortable and CHIC. Seeing him gave me an insane drive. [...] A few months later [I sent] a fan letter to Justin on Facebook [about] how much him and his music inspire me. [...] Justin replied [...] 'Don't stop. I know you can do it' - this message made me not go to uni - made me move to London and Hustle and work my ass off to get my music and voice heard."
Tranter, already celebrating his first run of Top 10 hits, was moved to tears when he saw Smith's tribute. "It's such a crazy thing to try to explain to straight people, because every song is for them," he says. "That is, again, the importance of queer storytelling. If young LGBTQ people see and hear themselves represented, their lives will be better, safer, and they are going to be more confident. Because I was living my queer, femme truth onstage and Sam saw it, the world has Sam Smith."
---
Justin Tranter comes from a Tennis Family. You may think you understand what this means, but you do not. His mother was a young tennis player who fell in love with and married her tennis trainer, his father. They moved into a home in the now-tony, tiny Illinois village of Hawthorn Woods, across from a pig farm. Mom went on to run leagues and Dad kept teaching while all four of their boys—Johnny, Jason, Jeremy and, the youngest, Justin—played the sport. "I really kicked ass in the 12 and unders," says Tranter. He and his dad were father-son doubles champs who traveled the United States playing tournaments. His brothers are all tennis instructors today.
Back then, Tranter didn't know what to make of his feelings for other boys. He also felt most connected to images of female strength. First it was She-Ra and Wonder Woman. The Little Mermaid made him want to sing, Annie made him want to dance and he liked Debbie Gibson so much that at age seven, he stole her Electric Youth perfume from a local Walgreens because he was too embarrassed to ask for it. "I just wanted to be Monica Seles desperately," Tranter says.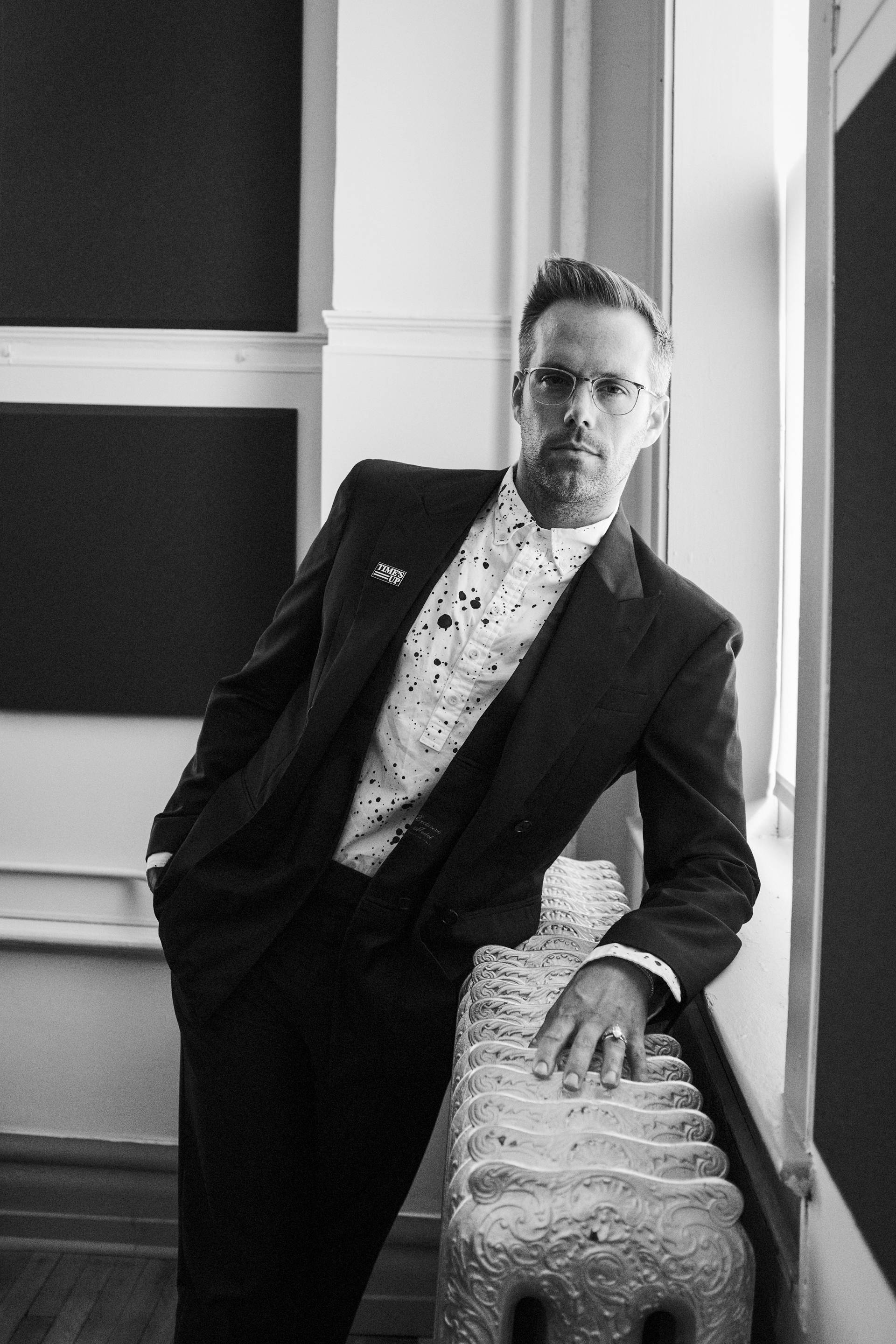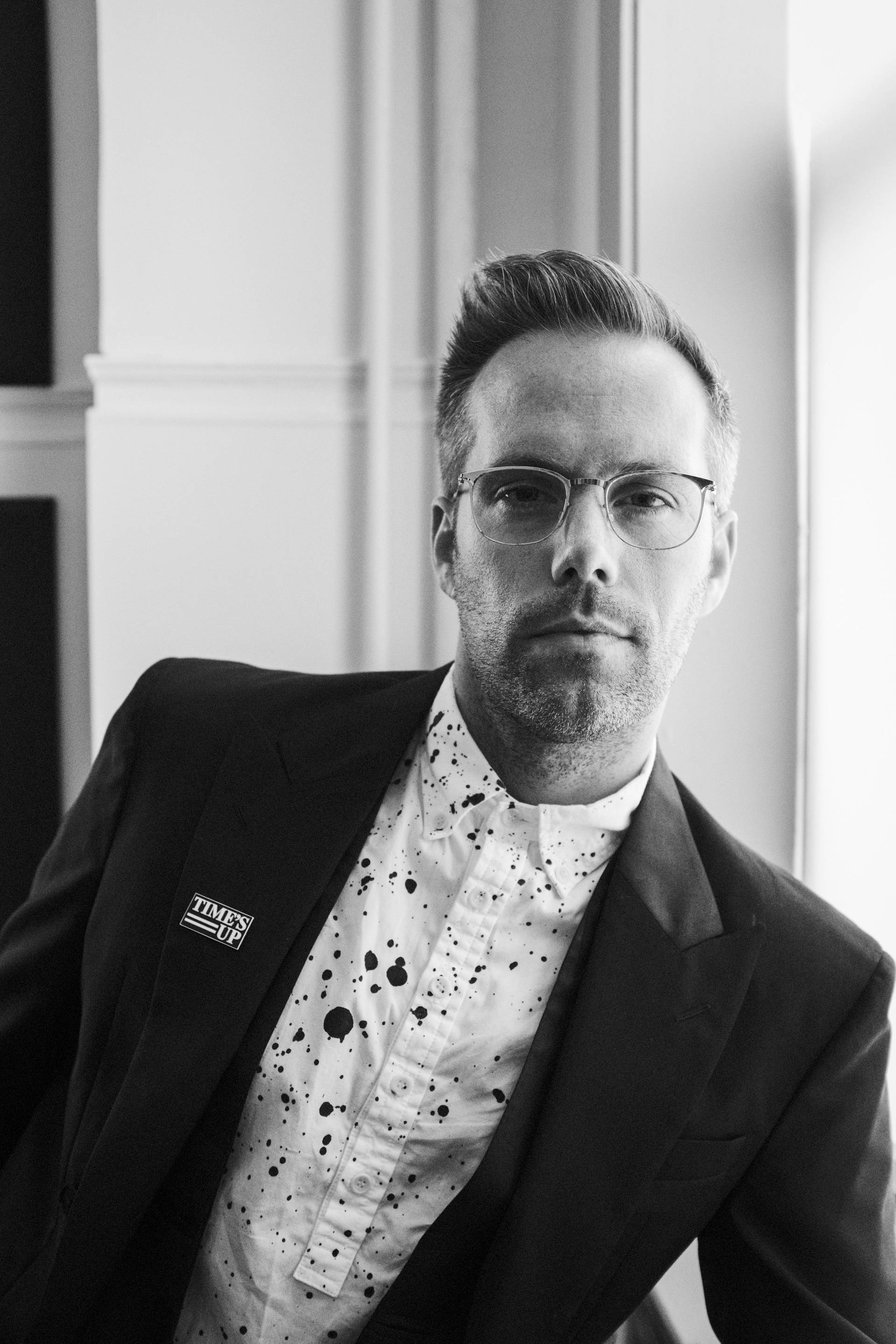 Sporty though they were, the Tranters embraced Justin's femininity. They helped him win a 4th grade Halloween costume contest by dressing him up as half-man, half-woman—split down the middle with all the accoutrements: a halved tennis dress, part of a fake mustache, a lone high heel. But his peers were less kind, especially after 7th grade, when he made his stage debut as Bert Healy in Annie. "At home I was so safe and so celebrated and so loved," says Tranter, who is close to his parents and plans to move them into his home when they retire. "But life was already awful at school. It was verbal abuse all day every day."
He lasted just one semester in public high school. And then, the pencil incident. Afterward, his mom agreed to drive him 15 minutes to the station every day. He'd ride the rails for another 40 before walking the last block to the Academy.
"There are literally emails saying, 'Be less gay,'" Tranter recalls.

Naturally, his avenue into popular music was the boom of '90s female singer-songwriters and alt-rockers. He imagined he'd become "a male Tori Amos" once he realized musical theater wasn't his thing. The chair of the Academy's music department at the time, Marie Cinquemani Thomas, gave him ad hoc lessons during lunch breaks—chords, scales, piano, rhyme structure—and vividly remembers one specific day some 20 years ago: "He came to me and said, 'Ms. C, I wrote a song.' I was like, Oh great, because I've heard a lot of teenage songwriters. But he sat down at the piano and sang and I was stunned. I looked at him and said, 'Well, now you know what you do: you're a songwriter.' What impressed me was that his music was saying something. From the start, he had an innate ability to be real."
From there came a songwriting degree from Berklee College of Music, a couple of solo piano-pop LPs lost to time and a band, of course, formed in 2006. Semi Precious Weapons spanned eight years, three albums, one jewelry line and a move from a Brooklyn loft, where they were evicted because they couldn't pay rent, to a two-bedroom L.A. house shared by six people. By 2012, they were on their third label after being dropped twice and recording music that'd mostly ended up getting shelved. And Tranter, who still doesn't drive, was bussing or walking to and from songwriting sessions booked by his publisher Katie Vinten, searching for a lifeline amid, he says, "endless rejection."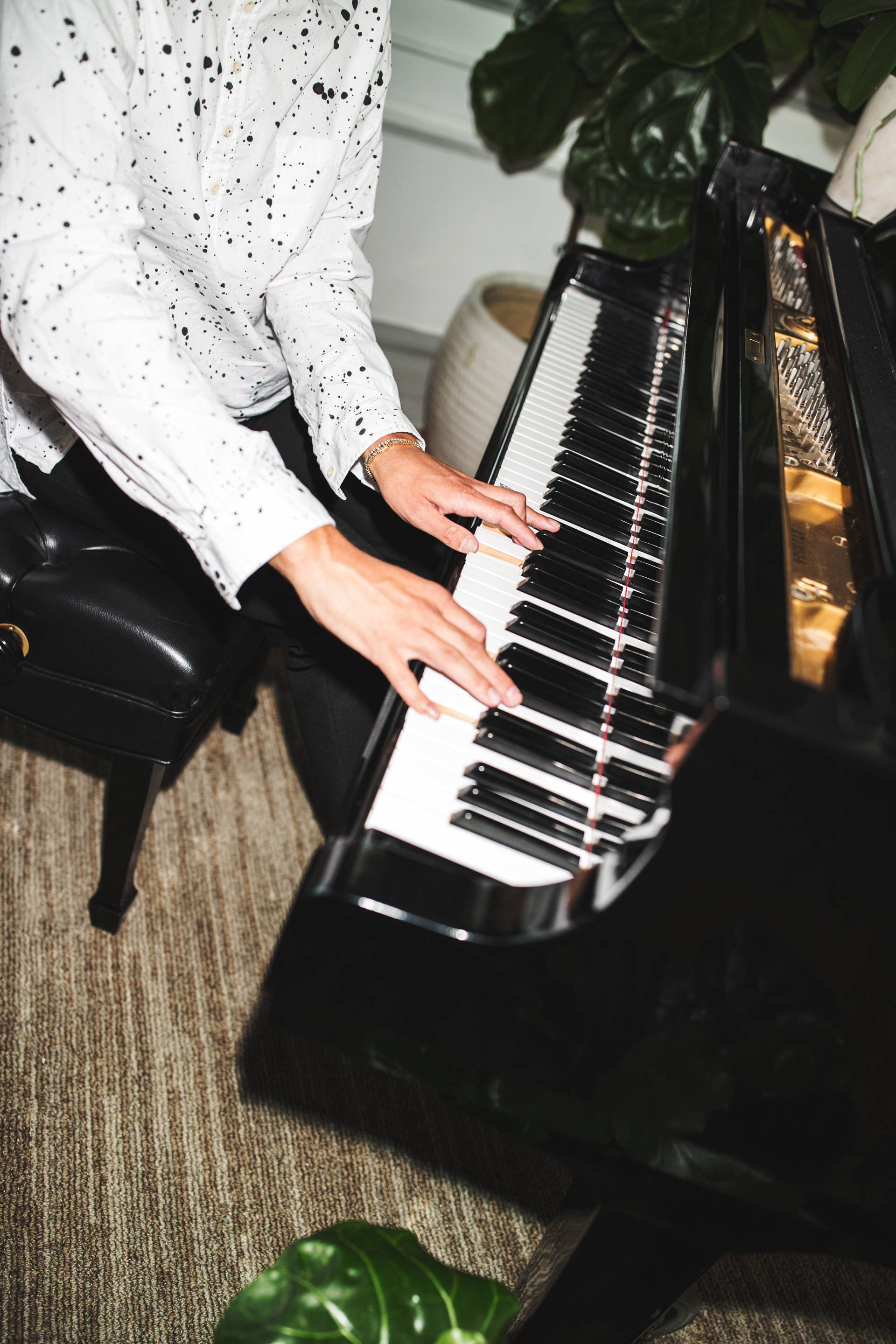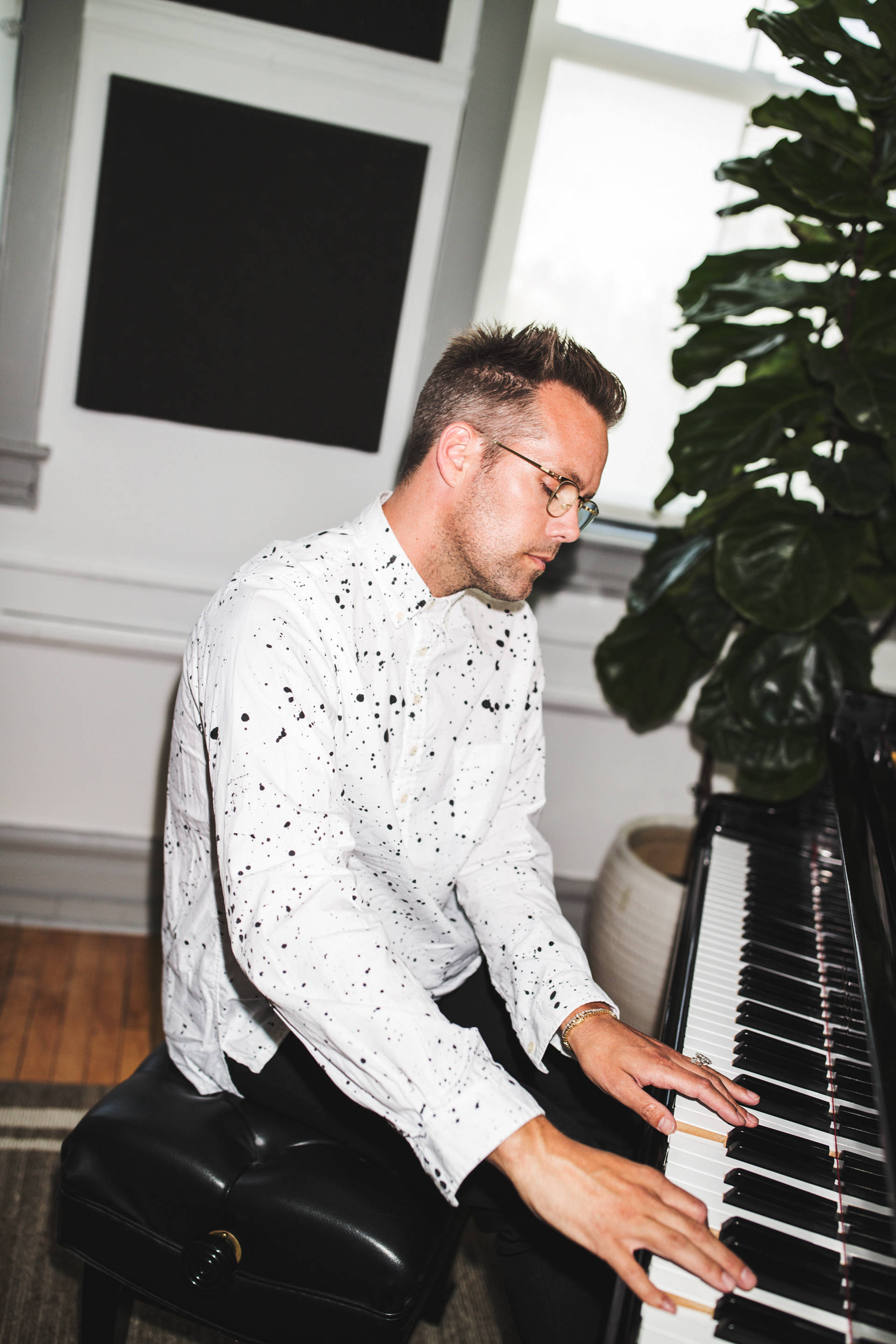 In 2014, Tranter says, Semi Precious Weapons disbanded amidst homophobia from his own management and label representatives. "There are literally emails saying, 'Be less gay,'" he recalls. That same year, Tranter's first major songwriting placement, Fall Out Boy's "Centuries," went platinum after becoming ESPN's go-to for college football coverage. "Centuries" fortuitously incorporates the very '90s Suzanne Vega hit "Tom's Diner."
These days, Vinten says working for Tranter involves "a lot of playing defense" while sifting through incoming requests, but before platinum status, the grind was all offensive. After one particularly blunt rejection letter, she says "Justin's response was, 'Doesn't matter. I'm not gonna stop fighting until we win.'" Vinten, now an executive at Warner/Chappell, was new at the music publishing behemoth and Tranter's attitude fired her up. "I wanted to take over the world with him, like, immediately."
---
The next time I see Tranter, he's stepping out of a ridiculous burgundy van—a 1994 Chevy Astro EXT with Oklahoma plates and Tron-esque stripes—in the parking lot of the
Los Angeles LGBT Center,
which we're set to tour. The owner and driver of the sweet wheels is Jimmy Knehans, a former model-designer who's now Tranter's day-to-day manager. He was also Semi Precious Weapons' visual director, and he's not the only ex-bandmate Tranter's helped employ. He placed guitarist Stevy Pyne and drummer Dan Crean in Stefani's band, and bassist Cole Whittle in DNCE, all organic recommendations that arose during studio sessions with the artists. Tranter has a way of walking into a room and figuring out exactly what you need.
"He will sit down with you, fire you up, find the things inside you that you're feeling and allow you to feel safe to express them."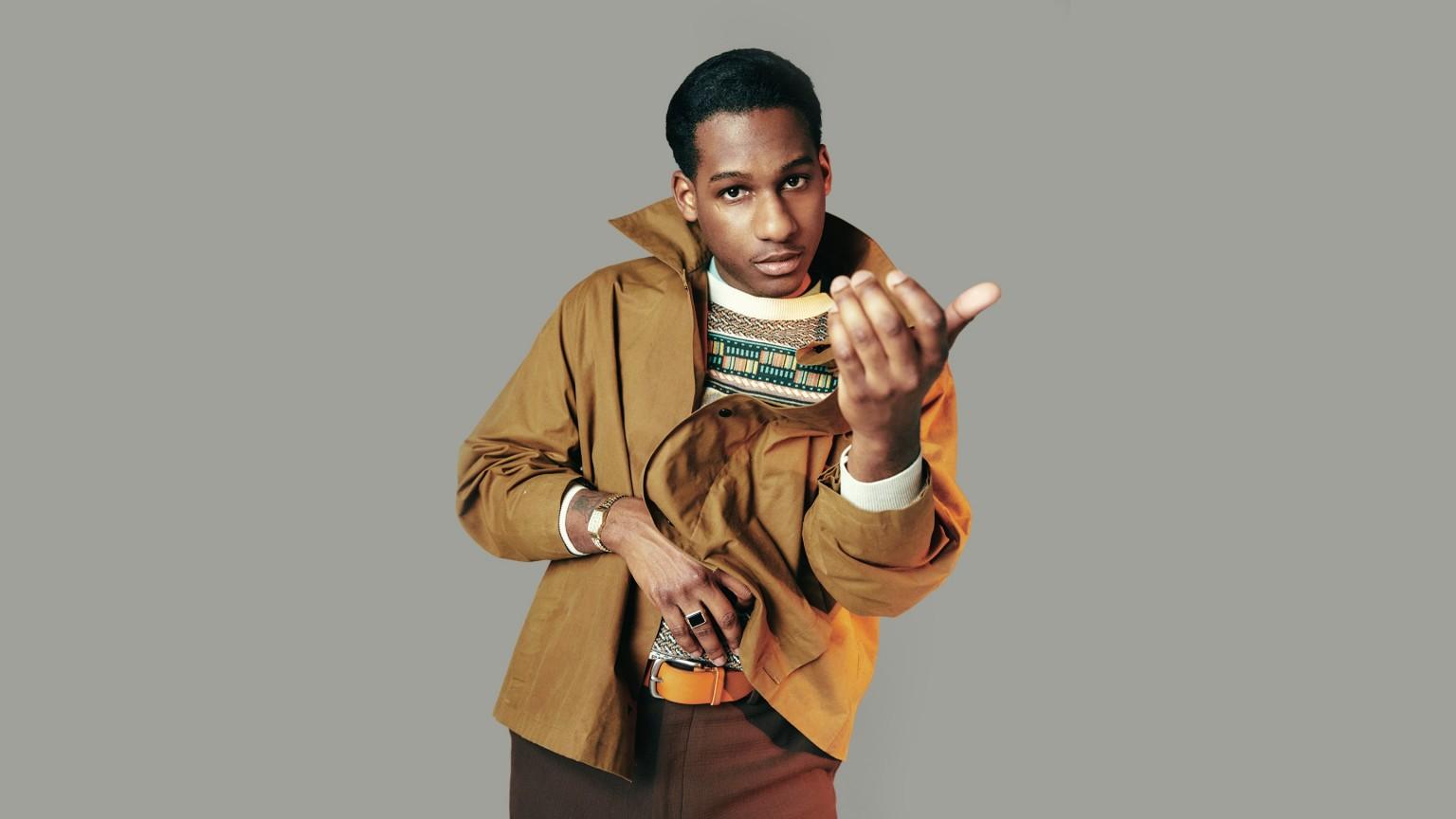 "He will sit down with you, fire you up, find the things inside you that you're feeling and allow you to feel safe to express them," says Reynolds, who adds that Imagine Dragons's chart-storming nuke of a comeback hit "Believer" wouldn't exist without Tranter. "That takes a magical person, especially working with artists who have huge egos or are self-conscious. You feel like he's the best friend you never knew. And suddenly you have the confidence to speak your truth."

In that case, he and Tranter talked politics and shared life stories for hours before recording, but it's often simpler than that. When Joe Jonas was trying to figure out the direction for his DNCE project, Tranter proffered, "You're really funny and really hot. We should just do that." And within five minutes of meeting Leon Bridges, he was compelled to ask if the singer was in love. "Leon started telling a story and then there's a song," says Tranter of their yearning single "Beyond."

His true breakthrough came in 2015 with the spate of songs that he and writer-turned-star Julia Michaels wrote for Selena Gomez's Revival. Between that and Bieber's "Sorry," the duo seemed capable of miracles. "I tend to be a bit more pensive and broody," says Michaels, who appears on half of Tranter's released cowrites, "but because he's so energetic and lively, I think we make one perfect human when we write. We access every emotion between the two of us." The product is a generation of pop idols doing the thing no one thought pop idols would ever do: be their complicated selves.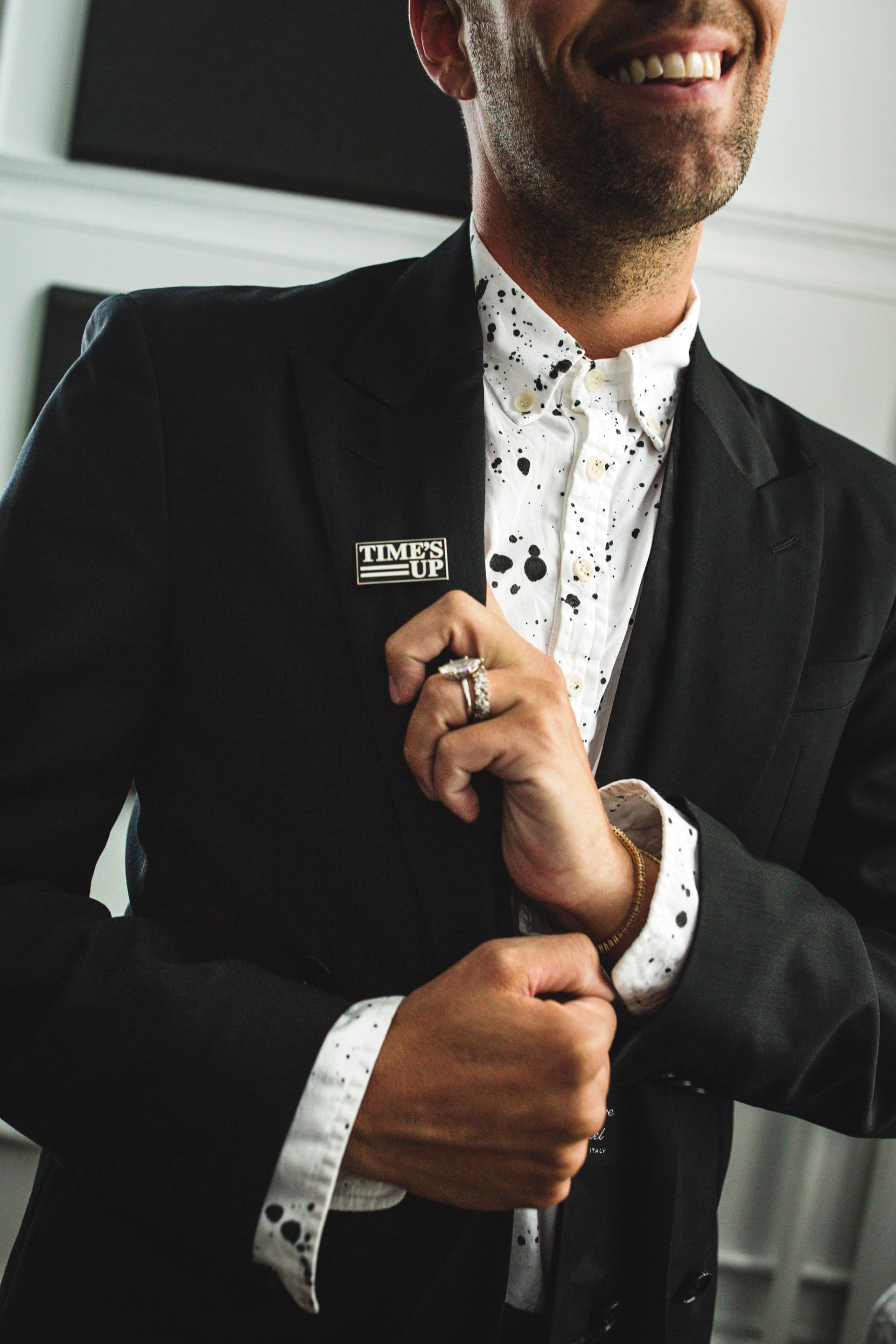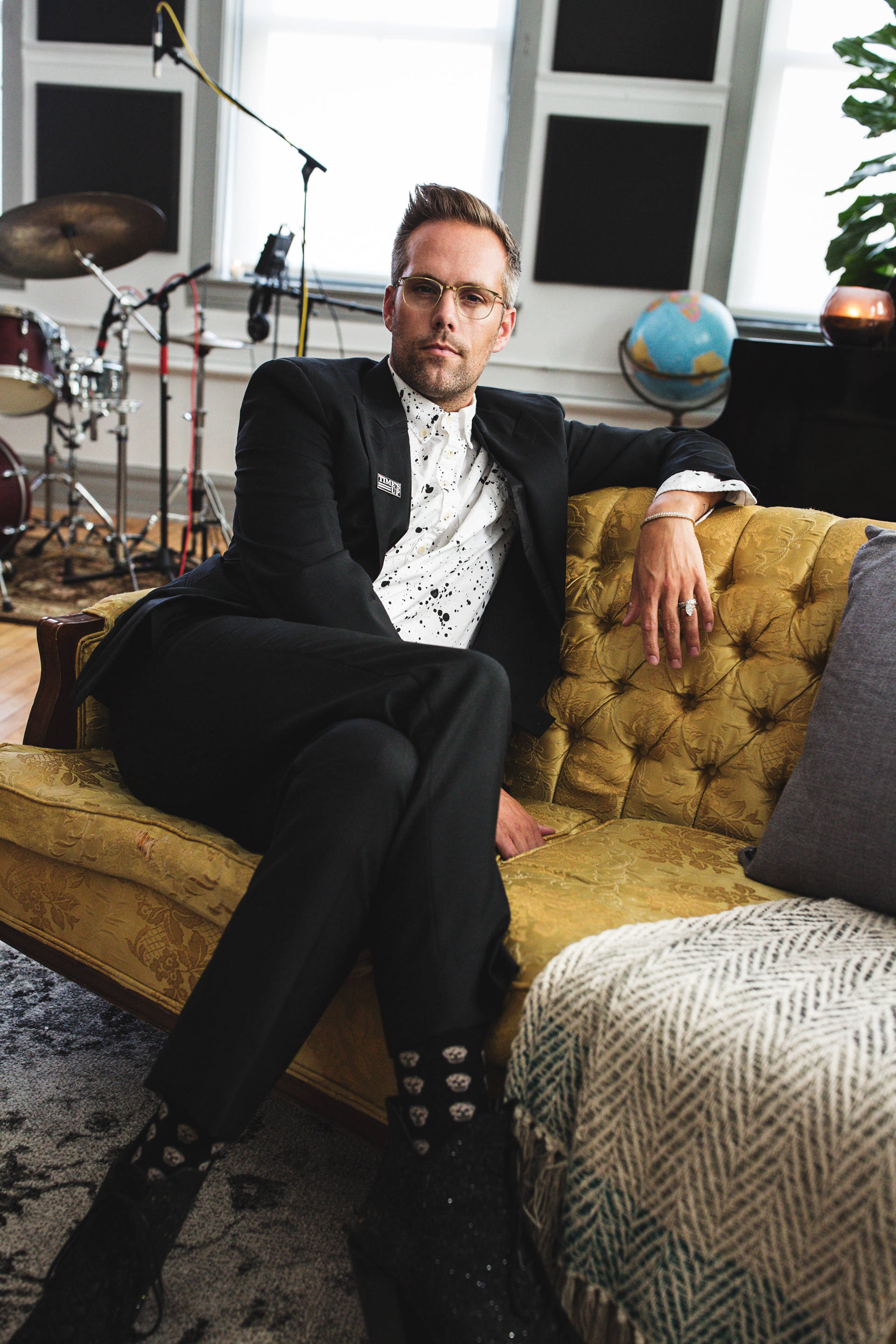 Tranter brings that same matter-of-fact approach to his activism. He's patient and attentive as we're shown around the LGBT Center, which offers shelter and services to homeless youth, many of whom left intolerant families or towns only to wind up lost in Hollywood. Tranter takes it in quietly, stopping once to throw a bit of justified shade. "Come on, Microsoft, you can do better than that," he chides as we pass an oversized $2,000 check on a workshop wall. Our hosts sheepishly reveal a DIY recording booth and he loves it: "This is amazing! You wouldn't believe how many huge records get made in homemade booths."

After we've toured the Center, it's Tranter's turn to speak, and he doesn't waste words. "I know one of the best voice coaches in the world and I'd be happy to pay her salary if you have people who want lessons," he says. "I'd love to do any songwriting workshops myself. Also, if you have any celebrity asks, hit me up. I can't promise shit, but if they're in my discography, I'll do my best."

He leaves everyone we've met visibly stunned, and as we're walked to our cars, lightning strikes again. He's just bought a building in West Hollywood that he's converting into a studio. Dubbed Facet House, it'll also function as a sort of headquarters for his record label, Facet Records, and publishing company, Justin's School for Girls, which prioritize signing and developing artists who have been marginalized. He'll need interns, he tells our guide, "and Jimmy will happily be their boss."

"Associate," Knehans corrects. "They work with me, I work with them."

It's not hard to imagine what Tranter sees in this place. At 14, he came out to his folks who were very chill about the whole thing. ("Everyone 100 percent knew," says Tranter.) His childhood home in Hawthorn Woods was later transformed into something of a sleep-away safe haven for all of his misfit Academy friends—even Tranter's first boyfriend, who wasn't yet out to his own parents.

His life may appear to be exclusively one of service. Tranter rarely drinks and has never done drugs. He's been more or less single for six years and suspects that "once my career started working, my brain broke—and that part of me went away." In New York he was a socialite, but now he's got a tight circle of artist friends who come over for poolside hangs or go out to vegan restaurants. But every once in a while, Justin Tranter will grab his racket and head to the nearest public court to smack a tennis ball into the great big blue meaningless sky. Then he'll write a song and change somebody's life.