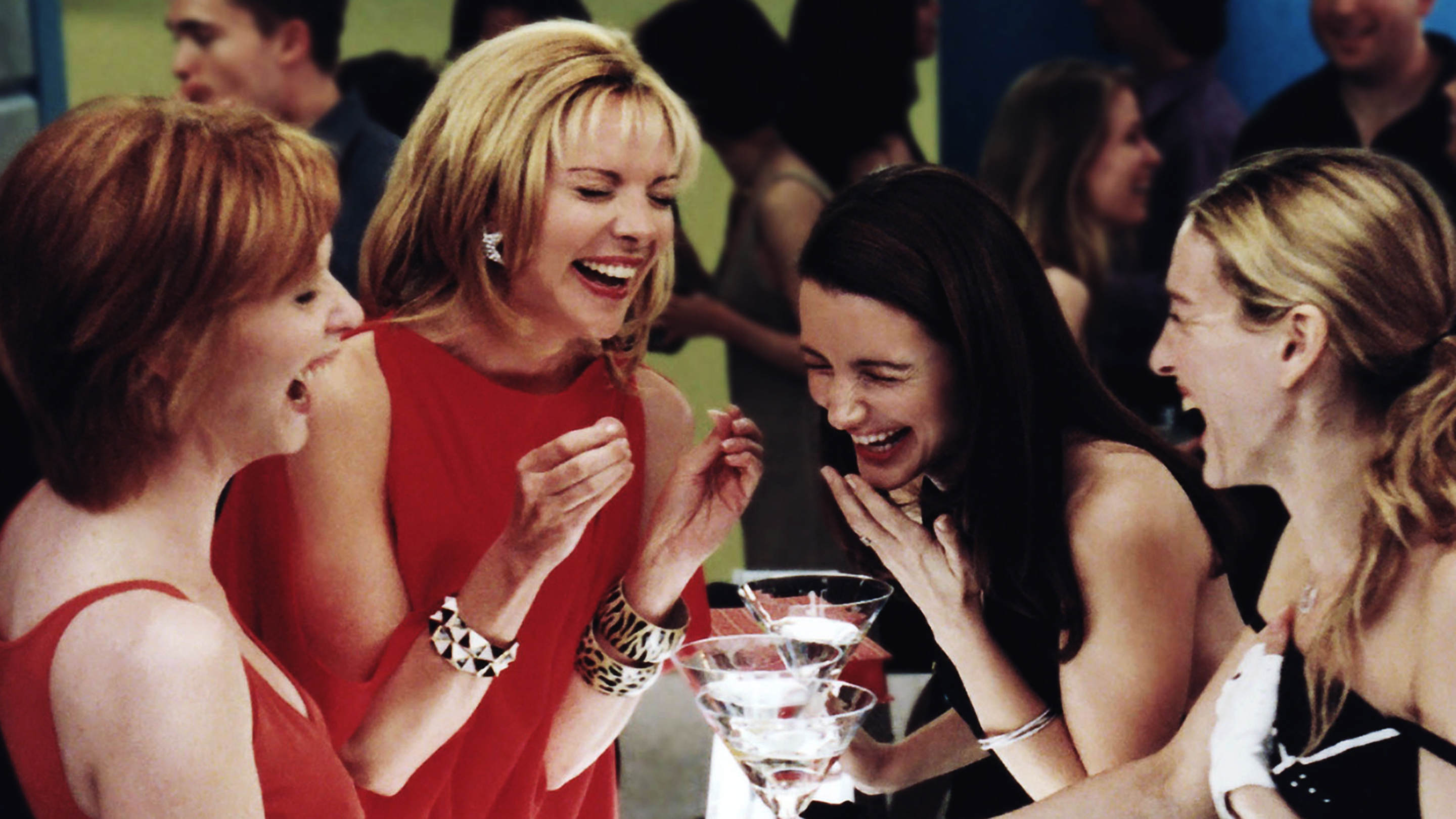 Why Wasn't 'Sex and the City' More Sex-Positive?
Written by Taylor Ferber

Published on

June 06, 2018
It's hard to deny that Sex and the City changed the game when it premiered 20 years ago, on June 6, 1998. The HBO series portrayed four modern women unapologetically exploring their sexuality—from vibrators to non-monogamous sex, from the objectification of men ("He's not my boyfriend, just somebody I'm trying on") to throwing the word "fuck" around in lieu of "sex," like it was the best thing since sliced bread. Beyond showing soft-porn nudity and including the shamelessly sex-obsessed Samantha (Kim Cattrall), it pushed boundaries by fearlessly challenging society's dated gender norms.

The show came out swinging in the pilot, when writer Carrie (Sarah Jessica Parker) tells love interest Mr. Big (Chris Noth) that she's researching about "women who have sex like men." Viewers would immediately discover the point of the whole series: Women are just as sexual as men are. It's not a groundbreaking concept, but it arguably is one for mainstream media. Especially in 1998.

But while there's no doubt sexual liberation comprised a majority of the show's DNA, that liberation didn't always translate to acceptance. In all of its sexual exploration, there were plenty of times when curiosity turned to judgment, and SATC tried to convey what was sexually acceptable and what wasn't. Four straight, white women (and their few gay friends) enjoying guilt-free sexcapades set the standard on the show. But the same can't be said for the underrepresented groups it sporadically featured, such as transgender people, lesbians and bisexuals, along with those who enjoy BDSM, anal sex or sexual fetishes. Throughout the series, when the women were presented with an idea they weren't familiar with or open to, they were completely turned off and at times repulsed. It makes you wonder: How sexually liberating was SATC, really?

First off, the show stigmatized anal play more than once. In season one, the idea of anal sex is brought to the table when uptight Charlotte (Kristin Davis) is dating a man who desires it. "I went to Smith!" exclaims Charlotte to her pals, as if prestigious college graduates couldn't enjoy anal sex or would be viewed as dirty for engaging in it. "Men don't marry up-the-butt girl. Whoever heard of Mrs. Up-The-Butt?" Later, in season four, a distressed Miranda (Cynthia Nixon) informs her friends that her guy "kind of licked my butt," leading supposedly sexually liberated Samantha to express about men who give rim jobs, "I would never do it back to them."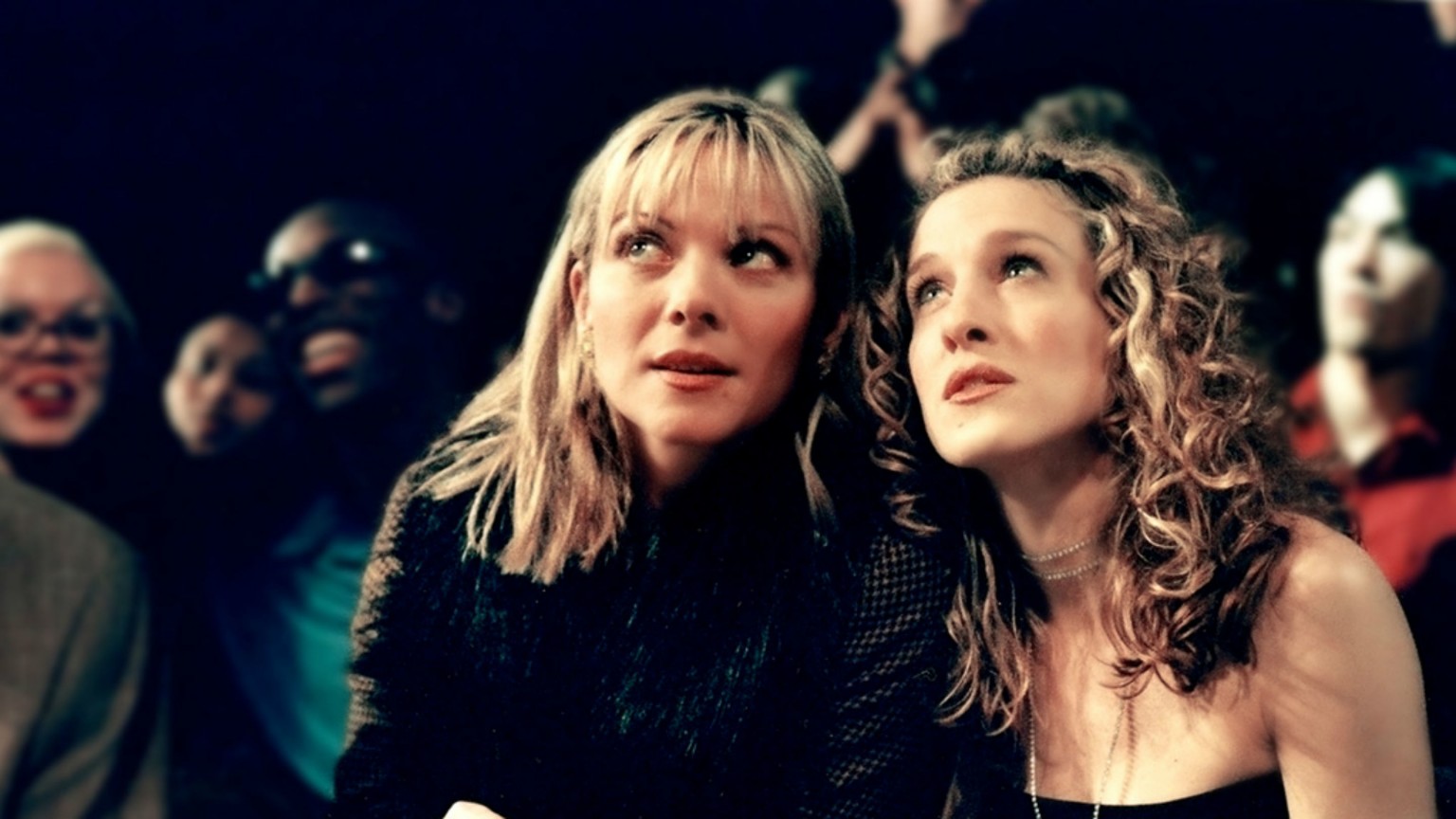 The disdain continued. Other episodes mock those with predilections for kink and BDSM—"You've got to be kidding," Samantha tells her chained-up beau after he requests a spanking. Carrie says of a date who's open about his bisexuality, "I'm not even sure bisexuality exists," with Charlotte concurring, "Gay, straight. Pick a side and stay there." Transgender people were similarly treated as less-than on the show, and frankly, as gross individuals, even by Samantha, who complains, "I am paying a fortune to live in a neighborhood that's trendy by day and tranny by night." And during Samantha's first relationship with a woman, she plays up lesbian stereotypes, complaining that their dynamic lacks "fireworks" and consists of "all the talk, talk, talk."
"Looking back on
SATC
in 2018, the show doesn't seem nearly as sex-positive and forward-thinking as it did when it first premiered," social psychologist and
Tell Me What You Want
author Dr. Justin J. Lehmiller tells
Playboy
. "While I was a big fan of the show during its initial run, I can't help but look back on it now and cringe at a lot of the scenes because they promote harmful stereotypes—like the idea that male bisexuality isn't real—and suggest that any sexual behaviors outside the mainstream are unhealthy."
Dr. Emily Morse—sexologist, host of the
Sex With Emily
podcast and sexual health expert for Lifestyles and SKYN condoms—agrees that the show stigmatizes anal sex, but points out that the series began airing at a time before public discussion of the act was commonplace. "They could've had a character—my vote would be for Samantha—who talked about enjoying anal sex and the pleasure she received from it," Morse tells
Playboy
. "The writing could have replaced the shame and 'slut' aspect, and been less about men not respecting women sexually, or how dirty it was."
They could've had a character—my vote would be for Samantha—who talked about enjoying anal sex and the pleasure she received from it.

But Morse understands where SATC was coming from and admits that she herself used to joke on her then-nascent podcast back in 2005 that "anal was the new blow job." She points out that the more recent rise of internet porn, social media and a general openness toward discussing sex has changed our overall cultural landscape. "The characters, the actresses and the writers could only pull from how society was at the time," she explains. "If this show were on today, of course, there would need to be major changes, but again, it was two decades ago, when we weren't as educated or even talking about sex."

According to Morse, the show "still has great merit today," in part because it reminds us where we've come and where we can still go. "The bigger takeaways from the show are women liking sex, and controlling their own sex lives, and choosing casual sex—so it was an epic first step, even though some of the smaller ideas were not quite as sex-positive," she says.

Lehmiller is encouraged by the fact that the show's fans are cognizant of its gaffes, and he's aware that society in 20 years may look at our current culture with similarly raised eyebrows. "The fact that so many of us feel uncomfortable with a lot of scenes from the show now, tells us how far our sexual attitudes have come in the last two decades," he says. "To improve further, we need to work on showcasing even more sexual diversity, and doing so in a way that doesn't rely on outdated stereotypes. We also need to depict sex in more responsible ways—ways that showcase sexual consent and the all-important role of sexual communication."