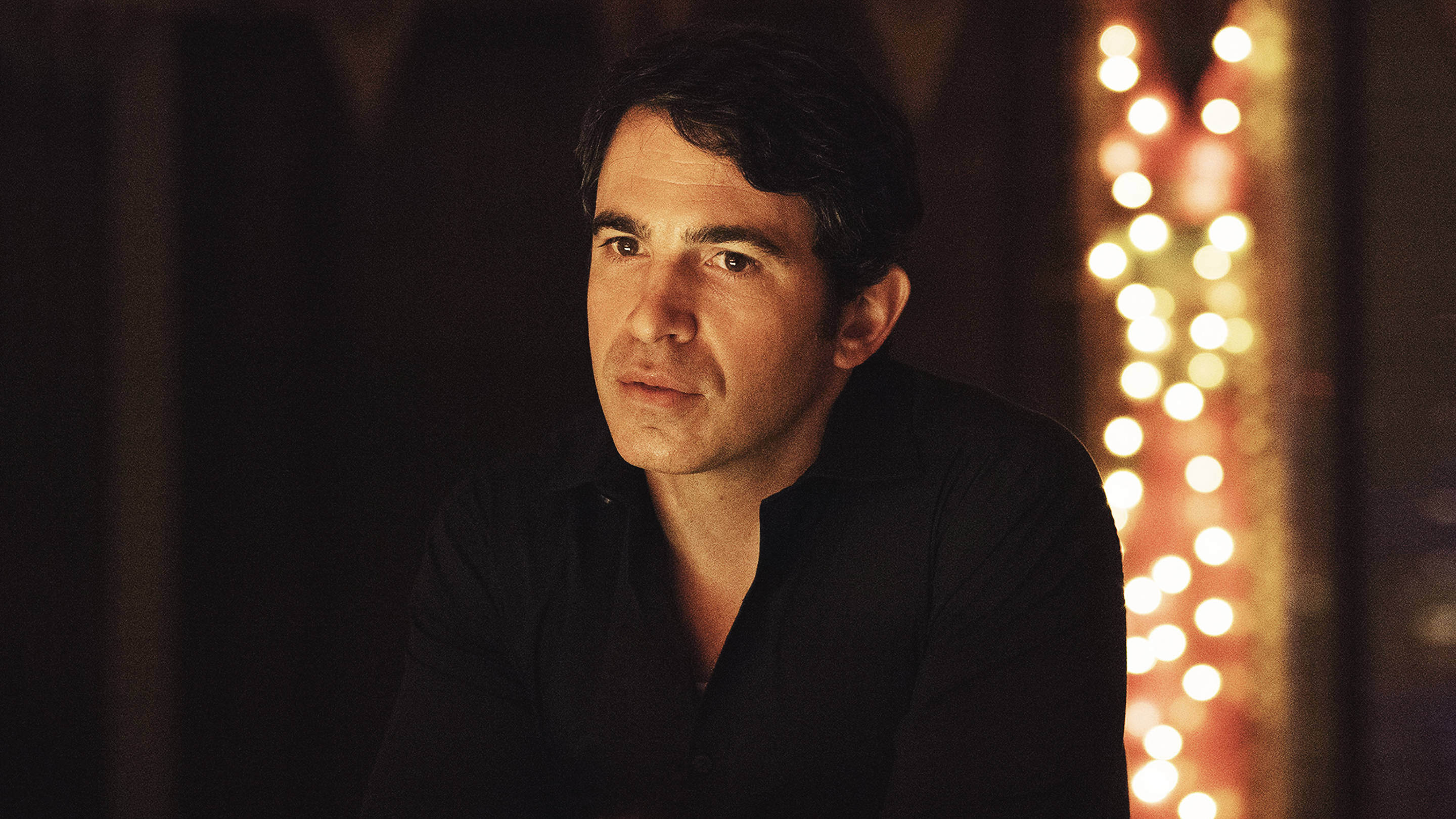 'Sharp Objects' Star Chris Messina Is Still Waiting for His Moment
Written by Anna Ben Yehuda Rahmanan

Published on

July 08, 2018
"I always knew that Hollywood was a land of misfits," Sharp Objects actor Chris Messina tells Playboy while hiding out from the day's sweltering heat in the lobby of New York's Bowery Hotel. "It is a boulevard of broken dreams: It's all these broken people that have come together, including myself. Broken."

The 43-year-old actor is analyzing the industry that he has been working in for nearly two decades in light of the shifting tides caused by the #MeToo and Time's Up movements, in addition to the allegations of abuse by big-name players like Harvey Weinstein, whom Messina met in passing while filming Woody Allen's Vicky Cristina Barcelona, produced and distributed by The Weinstein Company ("I was around him two or three times, and I could do nothing for him, so he didn't give a fuck about me"). "It's horrible that anyone could be bullied or treated that way, or made feel or forced to do anything in the industry, but it's fantastic that people go, 'Fuck you, I'm not going to fucking [stand for this],'" he says.

Messina's awareness and crystal-clear examination of Hollywood in 2018 isn't a one-off exercise in analytical thinking. The Mindy Project alum seems to be just as sharp-eyed and enlightened about his oddly interesting career path as he is about the environment that his résumé was built in—especially when measured against his most recent role as Det. Richard Willis in the HBO miniseries Sharp Objects, debuting Sunday, July 8.

Created by Marti Noxon and starring Amy Adams and Patricia Clarkson, the intense project is adapted from the eponymous novel by psychodrama writer par excellence Gillian Flynn (Gone Girl), and is directed by Jean-Marc Vallée, of Wild, Dallas Buyers Club and Big Little Lies fame. The show—which focuses on Camille Preaker (Adams), a reporter who returns to her hometown in Missouri to investigate a chain of brutal murders while re-exploring, through a sequence of flashbacks, her own dramatic past—is part of the now-extensive canon of dark miniseries that have taken over television.

In addition to playing into a genre that the public appears to crave more than others, the series works into Messina's long-term career plans. Can this dark, brooding role be the part that will finally make him instantly recognizable?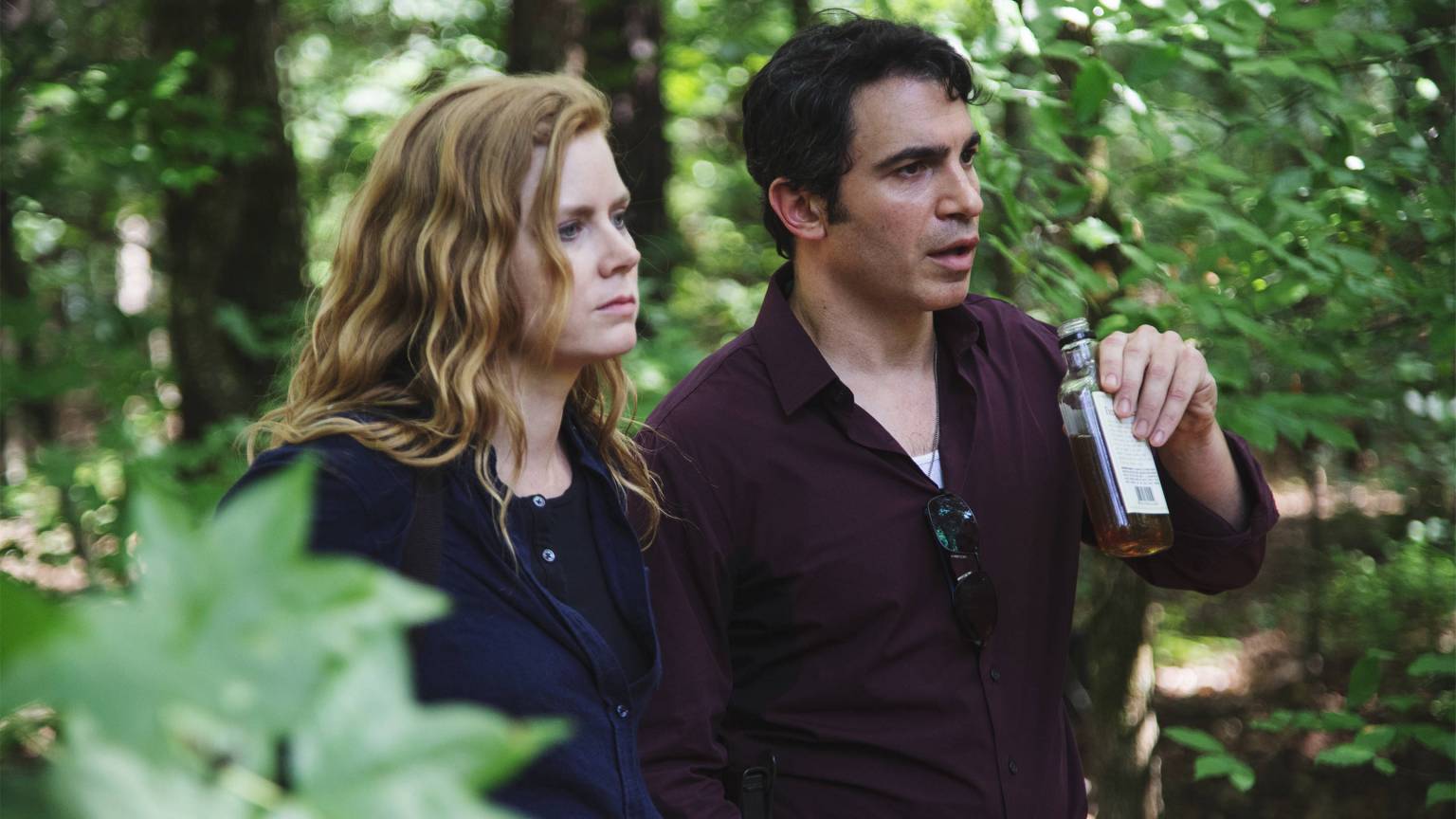 Wearing all black—jeans, sneakers and shirt—Messina is shorter, skinnier and more handsome than he looks on television. "I tried to muscle up for that part a little more," he says about Sharp Objects. "I tried to look tough, like I could handle it!" Yet muscles seem an almost useless feature when trying to tackle the darkness and utter tragedy central to the show's plot. When discussing the country's borderline reverence for gloomy and bone-chilling TV, as proven by the success at last year's Emmys of shows like The Handmaid's Tale and the aforementioned Big Little Lies, Messina applies his sharp critiques and analysis: "We are a culture that is obsessed with these documentaries, like Making a Murderer, The Staircase, even those Datelines that come on TV, and they hook you," he says. "You want to solve the case—you want to know why people are so fucked up, what is their past, what brought them to this. It's a strange fascination that we have as a culture."

Does he find that these shows are being created because, as a country, we're craving darkness, or is the darkness currently surrounding our politics a result of what we're watching on television? "I don't know," he says. "What I think is good about these shows is that they are exploring dysfunction and pain. They are going into them. They are not turning away." As the conversation regarding darkness eventually (and inevitably) leads to President Donald Trump, Messina's facial expression turns downcast, and his tone of voice lowers to a level that unknowingly leads me to slightly alter my question and address the general state of politics, as opposed to a specific political personality.

"It's so sad to me how we can't even communicate anymore—that's what breaks my heart the most," he says. "I've never seen anything like it. We're so angry. I understand [the anger], but we start to see red and can't communicate. It's a wild time. I'm not saying anything new, but everybody is pointing the finger, everybody is blaming, everybody is screaming, and I just don't feel like enough people are listening."

All the roles I've had were OK to good, but not the role.

Messina's not a stranger to the world of politics and journalism. Having appeared in Aaron Sorkin's short-lived and critically acclaimed The Newsroom back in 2012, which highlighted the work of a team of journalists in a fictional, well, newsroom, Messina seems attuned to today's political climate (granted, it would probably be harder not to be). "It would be so wild, what [Sorkin] would do now!" he says. "[The show] got cut prematurely, not because of HBO, but Sorkin was so busy with other stuff and movies, and I think that he was just possibly either exhausted or just wanted to do other things."

---
While chatting with Messina for almost an hour, the caliber of the roles that he has tackled throughout his career becomes dramatically apparent, which leads to a single, central question: Why is it that we have yet to see him in a starring, star-making role? "I'm not sure. It's a question I often wrestle with: whether that's luck—bad luck—or faith, or the timing hasn't come," he says candidly while looking down. "I have gotten to work with great people, I'm extremely lucky. I've had a lot of great directors and [worked] with great actors, [but] I've never really gotten that shot at a title fight."

And he is right: Almost every film and TV show that Messina has been a part of—the Academy Award-winning Argo, Ben Affleck's subsequent Live by Night, Allen's Vicky Cristina Barcelona, Nora Ephron's Julie & Julia, Six Feet Under, Damages, The Mindy Project and even a starring part in Grammy-winning artist Sam Smith's music video for karaoke darling "I'm Not the Only One"—has been moderately to epically successful. Yet, Messina is still the guy that you see on a screen and can't instantly remember why you recognize him. You know his face, but you might not know his name. "I haven't gotten the role, [and] you need the role. All the roles I've had were OK to good, but not the role," he says matter-of-factly.

Would the role be the only true measure of success? Would obtaining the role be the only way for Messina to cement his legacy as a successful actor? Couldn't that legacy be established by the large breadth of incredible roles he's had thus far? "I think every actor worth their salt comes to a project, and they bring more to it, so the part can grow and expand and become even more three-dimensional than sometimes it may be on the page," he says. "I think I am an actor regardless [of getting the role], and I think that to be able to do what we love to do is just a gift, and I try to find the gratitude in that."
I read [for the part], and it still wasn't a done deal—Amy Adams really pushed for me.

One theory is that, as he himself notes, "if you do something halfway decent in Hollywood, they kind of want you to keep doing it." He does, indeed, have a point: Since getting cast as a "nice guy, husband-[type]" by Ephron and Allen, and starring as Dr. Danny Castellano in The Mindy Project (another nice guy, mostly), Messina has had a hard time stepping away from feel-good roles and productions, and snatching up parts that have the gravitas, pull and, as he says, "meat on the bone," usually associated with career-defining acts—until now.

"It's been a long road to get to this kind of material," he says regarding the highly anticipated Sharp Objects. "I came from the New York theatre, I did a bunch of plays [portraying] drug addicts, delinquents, complicated characters, so even though my character [on Sharp Objects] isn't the most complicated, isn't going through the extremes that Amy is, I still get to be a part of that, of which I'm psyched about."

The road to Det. Willis wasn't a smooth one. After starring with Adams in Julie & Julia, the actress actively sought him out to be part of Sharp Objects. "[I] read [for the part], and it still wasn't a done deal—[Adams] really pushed for me," he recalls. "It's not like I read, and I instantly had it—it was still on the fence a bit." The importance of this part isn't lost on Messina: He does understand that, if he succeeds in proving his worth in a psychodrama as dark and serious as this one, he could potentially move toward guaranteeing himself the role, and finally starring in a production completely reliant on him—and could owe Amy Adams a big one.

That major career jump could actually come sooner than expected and could take on a different, surprising nature. "I'm adapting a book right now to direct, and that's been really [fun]," he says while discussing future projects. "I'm a fan of acting teachers, and I'm a fan of actors. I grew up loving [Jack] Nicholson, Dustin Hoffman and Al Pacino, and I'm always finding actors and obsessing over their work and going back and looking at their stuff. So working with actors and trying to get the best out of them or capture their essence is really exciting to me."

Will America begin to recognize Chris Messina, the director, quicker than we've been recognizing Chris Messina, the actor? "Like my mom always says, 'Go one moment at a time,'" he tells me toward the end of our time together. "It's simple but great advice."