Sorry, But Vaping Will Never Be Sexy
Written by Billy Lyons

Published on

July 31, 2018
Modern day health experts conclude the health risks of enjoying tobacco products far outweigh its benefits. So, why do people continue to glamorize them when a healthier, technologically advanced alternative like electronic cigarettes and vape pens are available? Addiction for one. The other? The act of vaping looks inherently uncool. Like Batman emerging from an Uber at a bank heist, there's something uncomfortable about the site of vaping. Much like a superhero traveling to a crime scene in the backseat of a Toyota Corolla, vaping may get you to where you want to go, but its not going to a sexy must-have accessory any time soon.

So, what compels humans as a society to frown upon products that have so many benefits, yet one giant red flag on its resume. Chuck Underwood, host of Public Broadcasting Service's (PBS)
America's Generations
and president of
The Generational Imperative Inc.
, has an answer: "Cigarettes enjoyed a cultural advantage that vaping never will: a honeymoon period. Cigarettes were considered cool before we fully understood what tobacco companies were doing to us. So the visual media of films and television gave cigarettes a decades-long honeymoon period that was critical to their success: decades of glamour. Tens of millions of Americans saw the glamour and aspired to it. Vaping and e-cigarettes didn't get a honeymoon period."
As Underwood goes on to explain, "A honeymoon is a temporary period of popularity enjoyed by a new product, during which problems with the product are not understood or are ignored in favor of a more positive perception." If cigarettes enjoyed a honeymoon, vaping is suffering through an endless cycle of
unfulfilling one night stands
. Advancements in healthcare and the public demand for transparency have made it impossible for vaping companies to tell anything but the truth about their products, while images of individuals vaping in public symbolize desperation rather than delight. And critics of the practice aren't shy about their beliefs.
Vaping is the cargo shorts and flex fit hats of smoking. Can you imagine a present day James Bond vaping?

"Vaping is the cargo shorts and flex fit hats of smoking. Can you imagine a present day James Bond vaping?" questioned Josh Strauss, a marketing director. John Powers, a creative professional, was even more blunt in his assessment: "It's for people who want to be a rebel, but without the balls to get cancer." As one anonymous cigarette smoking individual surmised, "Nothing screams nonchalant cool about puffing on a bubblegum-flavored, health conscious water vapor out of a pen."
Even more confounding is that, as Underwood points out, America is currently in a honeymoon period with
the technological revolution
, which makes the resistance against e-cigs all the more difficult to inhale. The vape pens designed and manufactured by
Juul
are easily mistakable for flash drives, yet the idea of putting one in your mouth and having smoke come out clearly isn't uploading for mainstream audiences.
Peter Hyman, founder of the e-commerce incubator that operates online smoke shop
SmokeSmith Gear
, offers a different theory. "Yes, vaping has a stigma. Part of this stems from the fact that hardcore vapers are a bit like vegans or born-again Christians. They are so passionate about their new discovery that they become preachy and are constantly trying to convert others." If the iconic images of Kate Moss, the Marlboro Man, and James Dean symbolized the rebellious and seductive nature cigarettes represent, vaping's unofficial brand ambassadors have yet to catch on.
"Do a Google image search for 'vaping' and you will find an array of photos that show bearded dudes holding tricked out vapes blowing the biggest billows of vapor they can possibly muster," Hyman adds. "There are actually competitions that revolve around blowing the biggest clouds, and the 'cloud chaser' has become the public face of vaping, even though it's probably a tiny percent of what actual goes on with people who vape. It's become the dominant stereotype." Cloud chasing competitions aside, vaping in public is proving most detrimental to breaking stereotypes. And vapers intruding on a non-smokers right to take advantage of clean oxygen is a major turn off, as Eric Schiffer of Reputation Management Consultants explains: "This entitlement to smoke wherever vapers want because it's just 'H2O'...adds to the wrecked image of vaping. No one wants strangers breathing on them and unleashing a fusillade of flavored vapors into the air."
Even the purported benefits of vaping, such as it being a healthier habit than smoking, are being met with skepticism from
the medical community
. "Vaping is likely still viewed as 'uncool' because it is mostly seen as an alternative to smoking and someone attempting to quit. Although many of the dangers of cigarettes come from the smoke and chemicals that are inhaled, vaping isn't turning out to be a great alternative because nicotine has side effects and a high addiction potential," explains Dr. Shilpi Agarwal, a board-certified physician.
Despite a strenuous climb out of the taboo pit, there's always the possibility vaping's reputation can shift in the social media age, where one clever meme can rescue a brand from infamy. "It is hard to shake an 'uncool" reputation. But the mass media are so voluminous these days that an effective, strategic message bombardment can change a perception." Underwood advises.
Why couples who stay together, gain weight together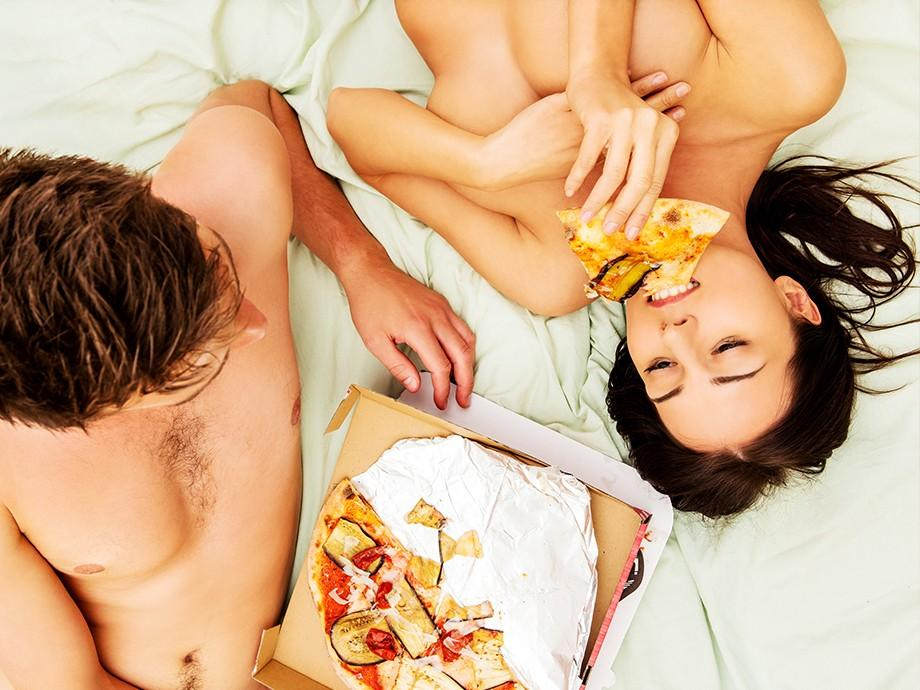 Current vaper Chris Sojka, cofounder and chief creative officer of the advertising agency, Madwell, offers another perspective on how society, over an extended period of time, can begin to accept vaping: "Vaping is up against one of the single greatest symbols of risky-cool, and therefore it has a steep uphill battle. It's unrealistic for us to expect it ever to be on par with cigarettes. It's more realistic that it begins to occupy the place of Daft Punk's headgear. Helmets are a good idea and they don't have to be uncool. Dying of a head injury is uncool."

One smoke signal that can help lead to salvation will be the way vapers align themselves with specific brands and share their experiences, especially with non-smokers. "I was a cigarette smoker, then vaper, and preferred vaping. It tasted better. I didn't feel any less cool at all. If anything, I felt cooler because I wasn't stinking up the place wherever I was vaping, and my non-smoker friends always wanted to try it," advocate Jasmine Goldsand explains.

Despite Sojka's transition from cigarette smoker to vaper, he doesn't expect the practice to become revered. "Since vaping is inherently about choosing a safer alternative, I don't see cool in the cards. If it turns out they can make completely safe vaping products that don't use propylene glycol or produce indiscriminate formaldehyde as you smoke them, then I think it has a real chance to help kill traditional tobacco products once and for all." He continues, "My hope is that they market it as less stupid. Like a smartphone. No one wants a dumb phone. And then spend equal billions making it safe." When TV shows, like Law and Order, start replacing the act of rolling tobacco with vaping then, Sojka hypothesizes, he will be convinced the industry is taking a step in the right cultural direction. "We'll know it's moving beyond a novelty into the collective cultural lexicon for real."

Given's society inability to avoid Law and Order marathons, that might be the vaping industry's best hope at experiencing a honeymoon period.