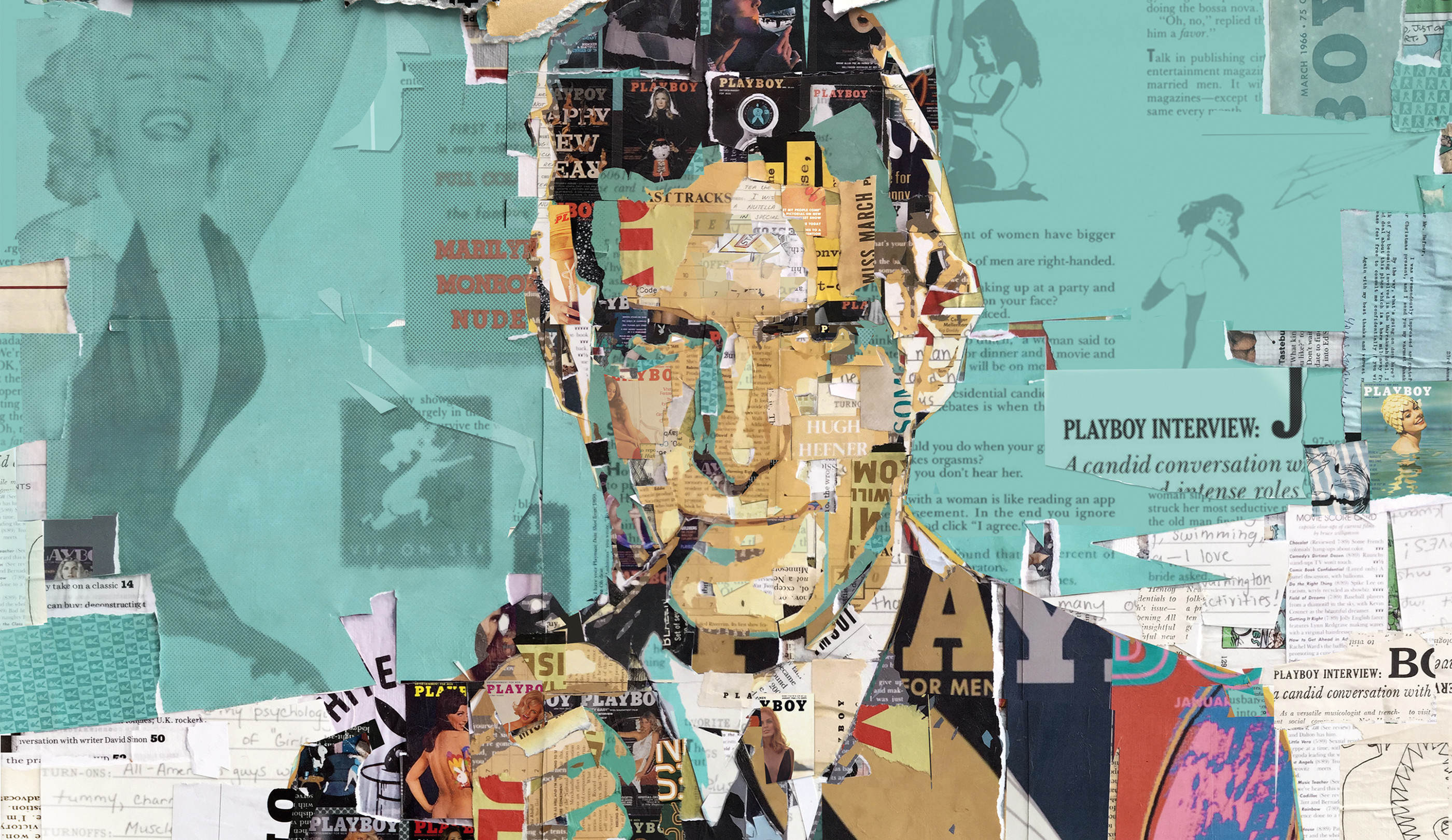 Celebrate the Life of Hugh Hefner With Our Special Limited Edition Tribute Issue
Published on

November 16, 2017
A brief look at our founder's long life and the lust for reinvention that fueled it. It all started with a woman, of course. It was 1942, and a teenage Hugh Marston Hefner had just suffered his first broken heart after his crush, Betty Conklin, chose another boy to accompany her on the fall hayride. Dejected, the young Hefner hid in his parents' Chicago home and vowed to remake himself. He would dress cooler, learn to dance and write a music column for the school newspaper. He would turn himself into the type of teenager he saw in movies: the hippest, most popular kid on the block. The guy everyone wanted to be around. The life of the party. Hugh was gone forever; from now on, he would call himself Hef, and his life would never be the same.
Reinvention would drive Hef (who also went by Goo Heffer in his vast corpus of auto-biographical comic books) his entire life. After serving in the Army during World War II, completing a degree in psychology at the University of Illinois and settling into an ill-starred marriage and a low-level job at
Esquire
magazine, he found himself frustrated and uninspired—almost as if his life had ended just 25 years in. He'd enjoyed moderate success with
That Toddlin' Town,
an illustrated send-up of Chicago's culture and burlesque scene, but he longed for the high school days when he was the center of his own little universe and life seemed to unfold—abundantly, voluptuously—in front of him. He vowed to make another change. When
Esquire
denied his request for a $5 weekly raise, it provided an opportunity. Within weeks, he'd quit his job. He began to assemble a new magazine at a card table in his Hyde Park apartment, having pawned his furniture and borrowed money from friends and family to raise the $8,000 needed for printing. Envisioning a smart, sophisticated and sexy men's publication, he pasted together the first issue of playboy. (He dropped the original title,
Stag Party,
after a copyright dispute.) He paid a suburban calendar company $500 for the rights to a nude photograph of Marilyn Monroe—but even with that feature in place, Hef felt so unsure of his fledgling enterprise that he didn't print a date on the cover of the first issue in case there was never a second. The week the magazine launched, he roamed the Chicago streets, watching newsstands, delighted whenever he saw someone buy a copy.
To Hef's surprise, millions around the world felt the same way he did and would come to emulate the playboy lifestyle. The war was over, and the country brimmed with young men returning from overseas and finding American culture stifling. Like Hef, they desired more from life than job security and matrimony with their first sweethearts. Fueled by a postwar economic boom, they spurned the mores of their parents and moved to big cities, where they filled bachelor pads with new suits and stereos, cocktail bars and well-used beds. They would look to playboy to guide them through this change, and Hef would challenge them to question what they believed about sex and sexuality, about personal freedom and civil rights.
By year five, magazine circulation topped 1 million, and Hef felt the urge to change again. "I thought it was time to come out from behind the desk and live the life that I was promoting," he later explained. He would end his first marriage and reemerge as Mr. Playboy, outfitting himself with silk pajamas, a pipe and a wildly luxurious bachelor's mansion. Over the decades that followed, he would transform into a businessman, a TV host, a nightclub owner, a philosopher, a movie producer, a husband and father (again), even a reality-TV star. Change would come easily to him, and he would inspire it in others.
He was Jay Gatsby without the tragedy…. A man who envisioned a different world, reshaped the world in that image and loved living in it until the end.
Women too would use playboy as a means of reinvention. Librarians and lawyers, actresses and even playboy's own subscription manager would become celebrities in the pages—and Centerfolds—of the magazine. Women around the world would become Bunnies at Playboy Clubs. But it wasn't just the women who donned Bunny suits or graced the magazine's pictorials who felt the change. Female readers responded to playboy's support of female voices from Ayn Rand to Betty Friedan and to its mission to de-stigmatize sex in America. "If you don't encourage healthy sexual expression in public, you get unhealthy sexual expression in private," Hef would say. By talking openly about sex and suggesting that women enjoyed—and even desired—it, Hef accelerated the nascent sexual revolution. It would take the rest of America nearly 15 years to catch up.
Even then, not all of America welcomed this change. Conservatives would attack playboy from its earliest days and never stop. The world would compel Hef to change again—this time to reinvent himself as an activist. He would openly clash with religious leaders, politicians, feminist groups and governments. There would be court hearings and debates, protests and lawyers. Even delivering the magazine to subscribers became a battle: In 1954, the U.S. Postal Service, led by Postmaster General Arthur Summerfield, refused to deliver copies of playboy on grounds that it was obscene. Hef took it all the way to the Supreme Court and won. "We don't think Postmaster Summerfield has any business editing magazines," he would later say. "We think he should stick to delivering the mail."
Hef would push himself to the front lines in the wars for sexual rights, First Amendment rights and civil rights. He established the Playboy Foundation to assist with legal fees for Roe v. Wade and to strike down laws that violated our sexual freedoms or restricted access to birth control. He supported lawsuits to combat sodomy laws used to discriminate against the gay community, signed on as the chief sponsor for groundbreaking sex research at the Kinsey Institute and became the largest donor to the National Organization for the Reform of Marijuana Laws.
Civil rights remained a personal issue for Hef, a lifelong jazz aficionado who remembered his days trekking across Chicago to African American music venues. He met with Martin Luther King Jr., Jesse Jackson and other civil rights leaders, encouraging them to write for playboy and donating money to their causes. In an age when U.S. nightclubs were segregated, he hired Aretha Franklin to perform for her first big white audience and signed Dick Gregory for a stint at the Playboy Club in Chicago, prompting The New York Times to write, "And, just like that, with little fanfare or protest, nightclub comedy was integrated." When he discovered that Playboy Clubs in New Orleans and Miami did not allow black members, he bought the franchises back.
His media empire expanded to include a movie studio, a record label, a book imprint and more. But the magazine remained his passion, and he filled its pages with allies. He hired feminist writers such as Margaret Atwood, Germaine Greer and Erica Jong and featured prominent African American writers from Alex Haley to Walter Mosley. He would publish the greatest fiction writers of the century, including Graham Greene, Gabriel García Márquez and Vladimir Nabokov. The magazine would launch James Bond, Fahrenheit 451 and Shel Silverstein. Hef was driven and demanding, working from his famous circular bed and summoning the magazine staff to midnight editorial meetings. Art directors were ordered to revise and re-revise layouts, and his constant demands for a brighter red prompted playboy's printer to rename the color "Hef Red."
Women would remain his muse. He would get to know thousands of them, but he never stopped being a hopeless romantic. Barbi Benton would guide him through the 1970s and out of Chicago to the Playboy Mansion in Los Angeles. "I think that Barbi was the romanticized, Hollywood reincarnation of my great unrequited love in high school, a girl named Betty Conklin," he said in his 2000
Playboy Interview.
"With Barbi, I got to complete a relationship that never was." In 1989 he married Playmate of the Year Kimberly Conrad and became father to two more children, Marston and Cooper. After he and Kimberly separated, he would date in increasingly wild combinations and find massive success with the reality-TV show
The Girls Next Door
before marrying his third wife, Crystal Harris
.
To the end, he was still the Hef he invented in his childhood home all those years earlier: the host, the focal point, surrounded by friends for weekly movie nights or gin nights or backgammon nights. He was Jay Gatsby without the tragedy, padding around his Mansion in his pajamas and hosting outrageous parties for an ever-growing family of pals and associates. A man who envisioned a different world, reshaped the world in that image and loved living in it until the end.
"I would like to be remembered as somebody who has changed the world in some positive way, in a social, sexual sense, and I'd be very happy with that," he once said. "I'm a kid who dreamed the dreams and made them come true."
All for the love of a woman.
—The Editors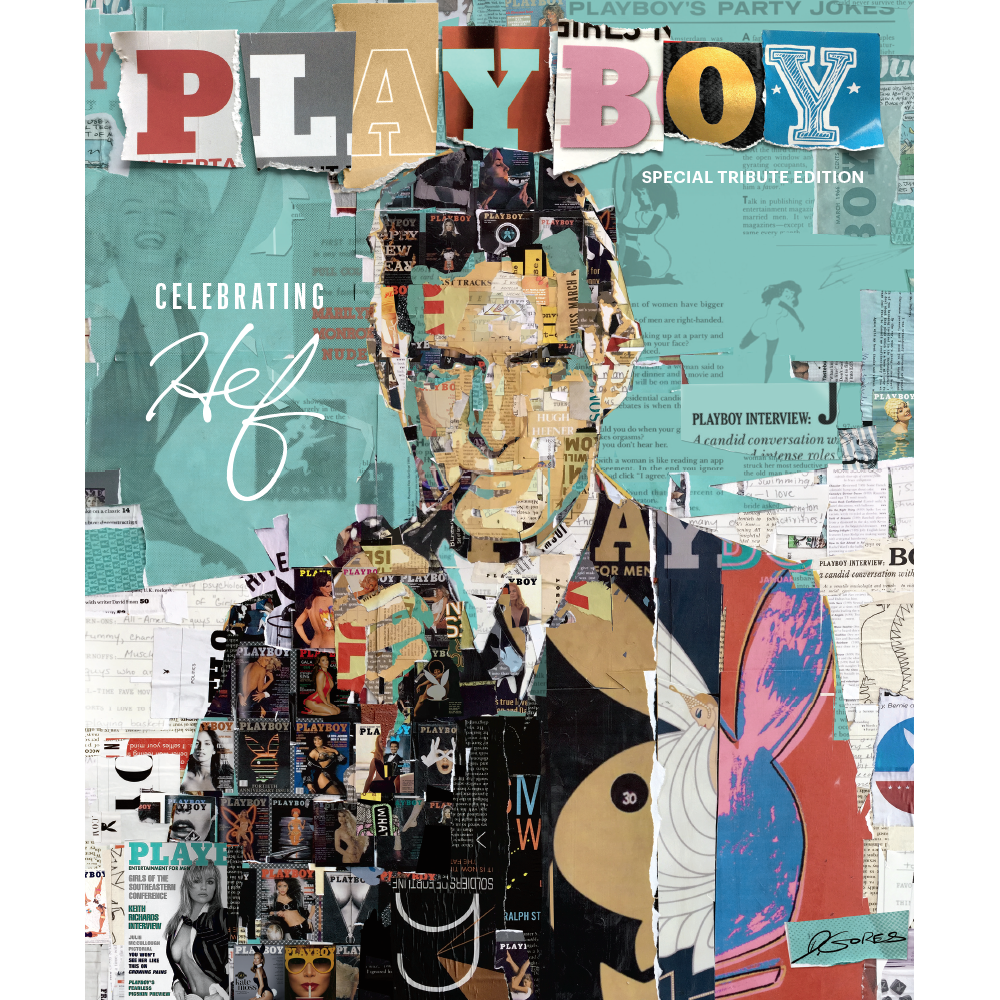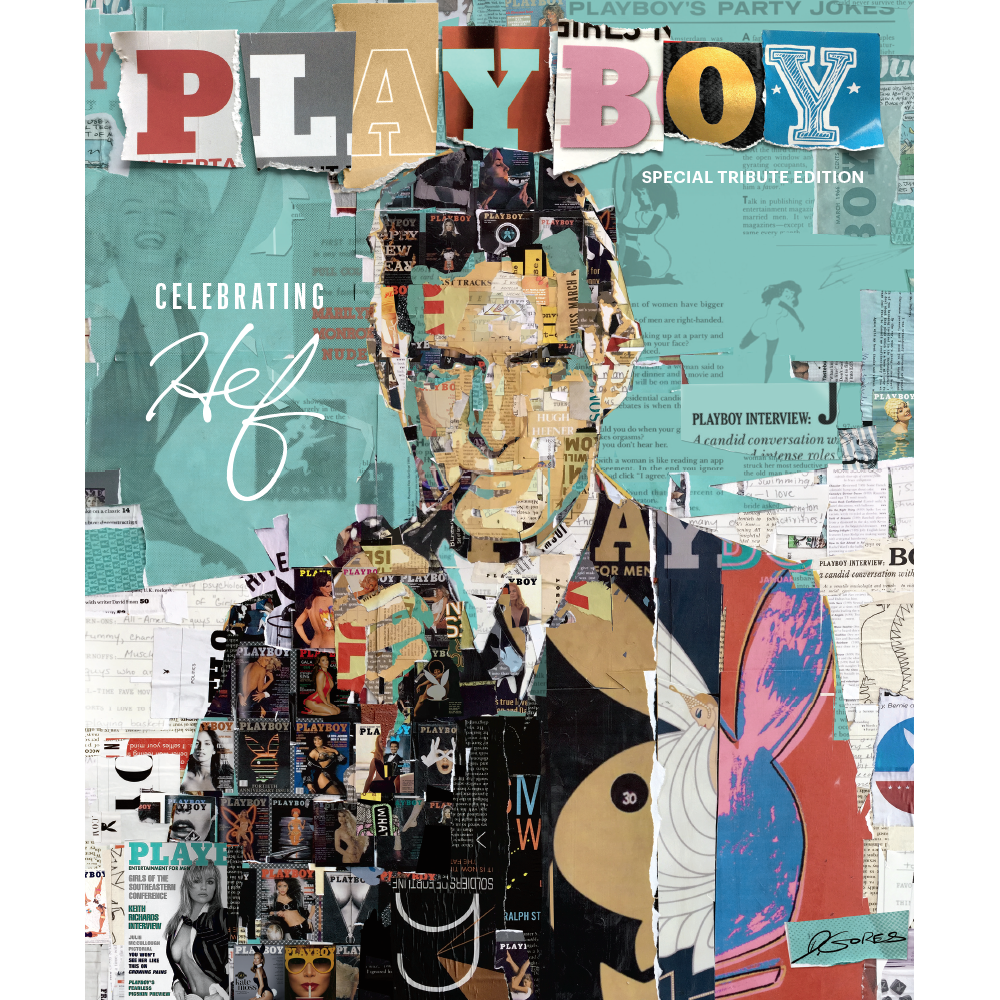 Own a Piece of History With The Tribute Issue
$17.99