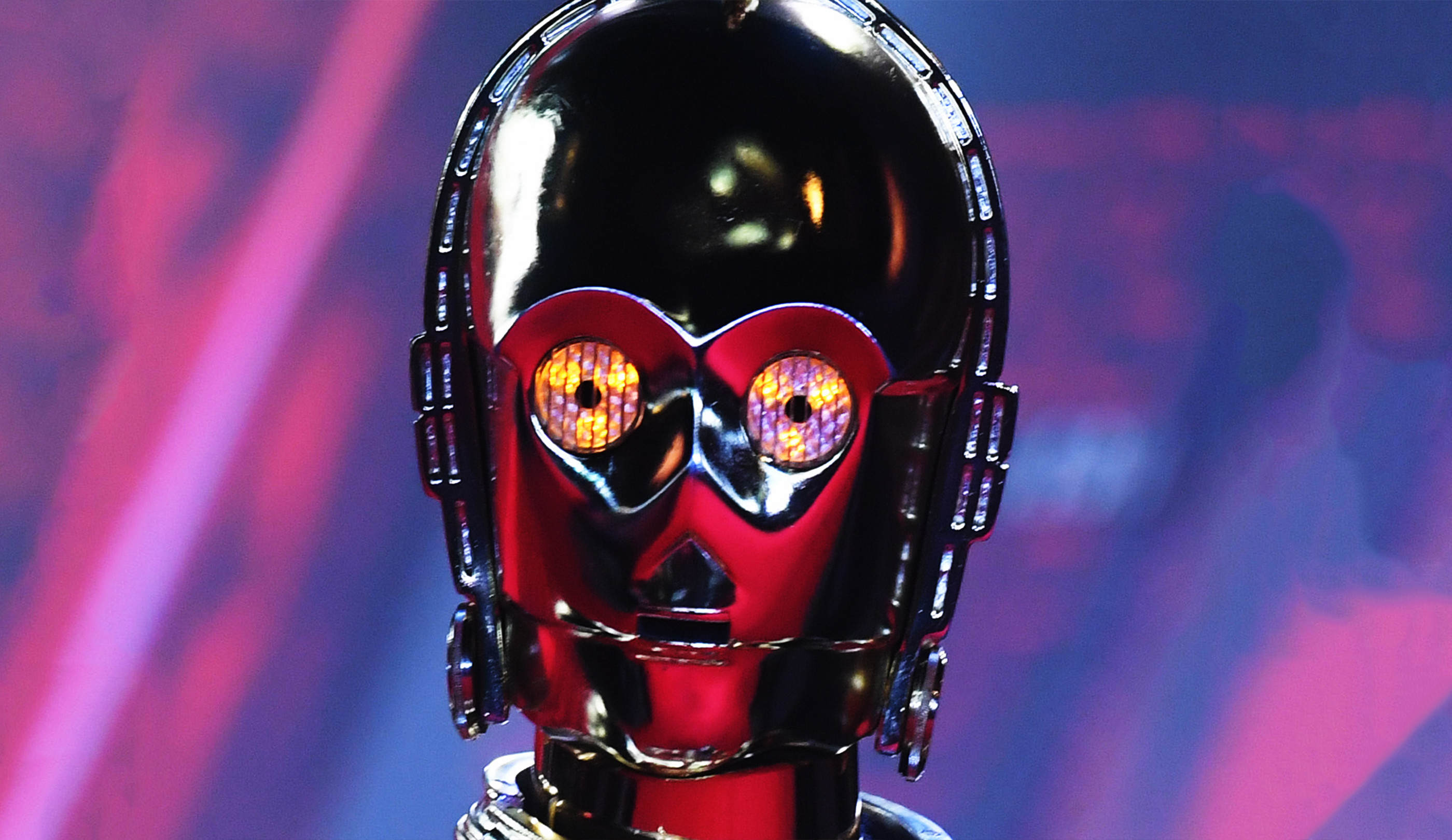 Can Disney Avoid 'Star Wars' Fatigue?
Written by Daniel Barna

Published on

December 14, 2017
A long time ago, in a galaxy far, far away, the release of a new Star Wars movie meant something. Twenty years passed between George Lucas' two trilogies, and another decade went by before The Force Awakens launched the third trilogy in the Skywalker Saga.

Whenever we've found ourselves in a darkened theater watching that iconic opening crawl, it was because we had earned it through years of patience and devotion. But when The Last Jedi opens in theaters, it will be the third Star Wars movie in as many years. And with Disney seemingly intent on fulfilling its promise of releasing a new one of these films every year until the end of time, we must ask the question: Is there such a thing as too much Star Wars?
It's easy to forget just how much anticipation there was in the weeks leading up to The Force Awakens' 2015 release. Not only did it mark the decades-in-the-making return of beloved characters like Han Solo and Princess Leia, but it also signaled the beginning of Disney's ambitious Star Wars reboot, the seeds of which were first planted when the company bought Lucasfilm in 2012 for a staggering $4.1 billion. The Force Awakens would go on to make a record-breaking $248 million in its opening weekend, en route to grossing $2 billion worldwide. Director J.J. Abrams succeeded by staying faithful to the canon while introducing a diverse cast of characters that a whole new generation of Star Wars fans could call their own.
The Last Jedi is on track for its own juggernaut first weekend, a clear sign that audiences are eager to see how this next chapter unfolds, and for good reason. The buzz on social media after the initial press screenings was rapturous, and the film currently boasts a sparkling 94 percent fresh on Rotten Tomatoes. The common consensus is that, much like Abrams before him, director Rian Johnson honors the franchise's storied legacy while moving the series forward in thrilling and surprising ways.
So far, Disney's mammoth investment in the Star Wars universe has more than paid off. Along with the success of its core saga, the first phase of spinoffs have lived up to expectations as well. Rogue One: A Star Wars Story—the prequel about a rebel plan to steal the blueprints for the Death Star—came out one year after TFA and grossed a whopping $1 billion at the global box office. And despite some highly publicized behind-the-scenes turmoil, next year's standalone Han Solo origin story—with a fresh-faced cast led by Alden Ehrenreich and Donald Glover—seems poised for similar success. In fact, it's hard to imagine that the incoming barrage of origin stories for established characters like Boba Fett, Yoda and Obi-Wan won't also be embraced by audiences. Disney is so confident in its growing Star Wars cinematic universe that it rewarded Johnson with a whole new trilogy before anyone of us had seen his movie.
But such sustained interest in a series is more the exception than the rule. After poor showings this summer, established franchises like Transformers, Pirates of the Caribbean and Alien find themselves on life support. Whether it was a case of their relying on the same tired formulas that made them successful in the first place, or a marketplace that's increasingly overcrowded, audiences seemed to lose interest. So how does Disney plan on ensuring that its assembly line of Star Wars movies don't meet a similar fate? Luckily, it has the perfect blueprint for success just down the hall.
Since 2008, Marvel—which is also owned by Disney—has released 17 films, including Guardians of the Galaxy 2, Thor: Ragnarok and Spider-Man: Homecoming this year alone. All three flirted with the coveted $1 billion global benchmark. While its comic book counterparts continue to stumble, Marvel is remaking Hollywood in its own vision. In between its mighty Avenger movies—the third of which is due early next year—Marvel has been willing to entrust its standalone franchises to young, idiosyncratic directors who are able and willing to experiment with the genre. The most glaring example of that strategy is Taika Waititi, the oddball New Zealander whose unique interpretation of the material helped elevate Thor: Ragnarok into one of the year's best comedies. James Gunn has done something similar with the Guardians movies.
And while Lucasfilm boss Kathleen Kennedy hasn't totally embraced the idea of handing the keys to the Star Wars universe to unproven directors—creative differences forced her to replace Solo's upstart directors Phil Lord and Chris Miller with Ron Howard—she does seem interested in diversifying the Star Wars color palette, at least to a certain extent. Though Rogue One kept many of the Star Wars universe's most beloved hallmarks, it was essentially a gritty heist film. Early reports suggest that Solo will be an adventure comedy. Kennedy has even floated Waititi as someone she would love to bring on board to direct a future Star Wars film.
All this is to be expected. Disney didn't open up its vault to turn the Star Wars brand into a rarefied commodity. On the contrary: There are already plans in place for a Star Wars-themed amusement park, more video games and at least one new TV show that will be timed to the launch of Disney's previously announced streaming service. In other words, it's a good time to be a Star Wars fan—at the moment, at least.