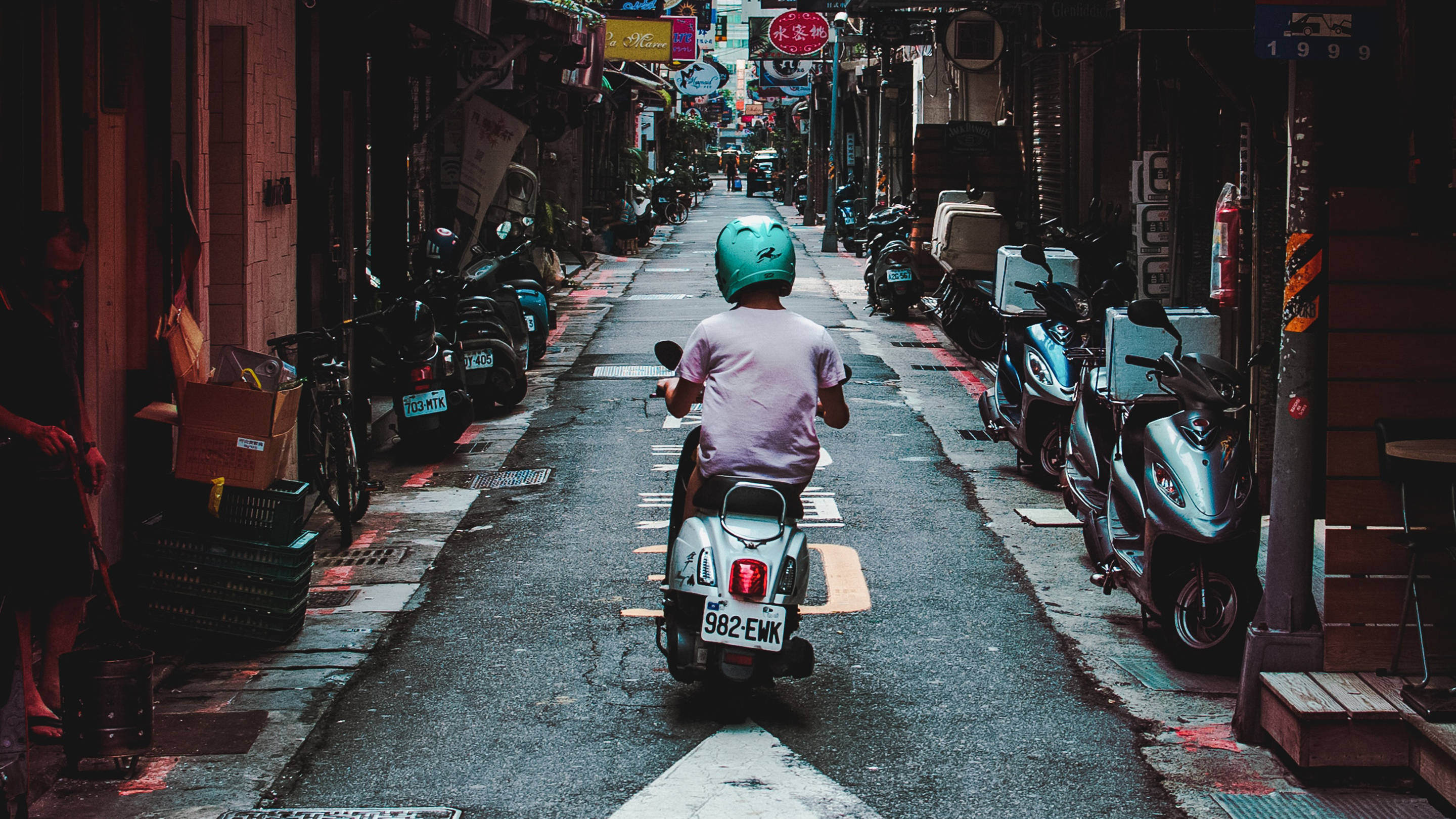 The Seductive Flavors of Taiwan's Capital
Written by George Koutsakis

Published on

July 20, 2018
My expectations of Taipei, Taiwan's capital city, were neither high nor low. The sweet potato-shaped nation, as locals like to describe it, was a place I had no pre-conceived image—especially since the country's culture isn't largely portrayed in the media.

After a few days of exploring the city, however, I began to grasp what Taipei was all about. Since I once lived in Tokyo for several years, I immediately noticed Japan's influence across the city, born through the Empire of Japan's colonization of the island nation from 1895 to 1945. Japanese companies, department stores and eateries flood the streets, and at the same time, the younger population is fascinated with Japanese TV, manga and the region's music culture. Karaoke is huge. Even the impressive cleanliness and structure of the city are reminiscent of their neighbor to the east and, to this day, many speak Japanese.

But despite the touch of Japan, China's influence comes through first in the use of Mandarin across the country. Chinese festivals and holidays are still celebrated widely in Taiwan, while the forward, friendly manner of the people and social customs are largely influenced by ancient Chinese traditions.

And, of course, with each reminiscence of outside influence, comes something uniquely Taiwanese. The adventure starts at the Shilin Night Market, where the real, unfiltered scene of Taiwanese food culture is found across a myriad of food stalls scattered between narrow, bustling streets. Walking around, I sip on some bubble tea; a hugely popular Taiwanese drink I'd heard so much about. Shooting up through the wide straw the sweet, milky tea brings with it a barrage of large, chewy tapioca balls. It's a strange experience at first, as you're partly drinking and partly chewing, but it's refreshing, sweet and decadent.
Mouth full of pastry and pork, I start to feel the sense of community that makes the night markets in Taipei so special.

Taiwan's night market food doesn't really have rules. I walk by stalls selling huge Taiwanese sausages, enormous squid skewers, grilled oysters in cheese; the sky's the limit in terms of flavors. I widely dodge the strong smell coming from the stinky tofu stall (yes, that's a thing) as I'm on a mission to get to the famed oyster omelette. The thick egg batter mixed with starch, the small oysters, thick brown sauce and touch of chili bring seafood, richness, and spice into a balanced dish. Then I crunch into a pepper pork bun, which opens to the rich, spiced meat filling. Mouth full of pastry and pork, I start to feel the sense of community that makes the night markets in Taipei so special. Over the next few days I'd visit several, and find that each has its own character—different vendors each with their own twist on classics, among the charming worn buildings and hungry crowds.

As much as Taipei's food scene is about tradition, it goes deliciously global, too. The vibrant, bustling Da'an, Songshan, and Xinyi districts feel like a world apart from the night markets, with endless high-end dining and bar options to choose from. A bit too full from the night market treats, I decide to walk around the Xinyi district, taking in the majestic Taipei 101 Observatory and the modern side of Taipei.
I enter a department store, ascend the escalator and reach
Backyard Jr.
, the first bar in Taipei allowed to stay open past department store hours. It seems many people wanted this place to become a reality, and for good reason. Low lighting draws focus to the shockingly large whisky selection behind the bar. Scotch, bourbon, Japanese expressions; the cocktails are whisky-based and the herbs used are grown right outside, near the bar's outdoor seating area. The bar manager, Jerry, speaks on his passion for making the spirit more popular with young people. "We use whisky as a base for most of our cocktails, to let people experience with different flavors as they discover their favorite whisky. Many of our dishes are meant to pair well with our whiskey selection, too," he says. The bar offers a large selection of local Taiwanese whisky by the country's two whiskey distilleries,
Kavalan
and Nantou.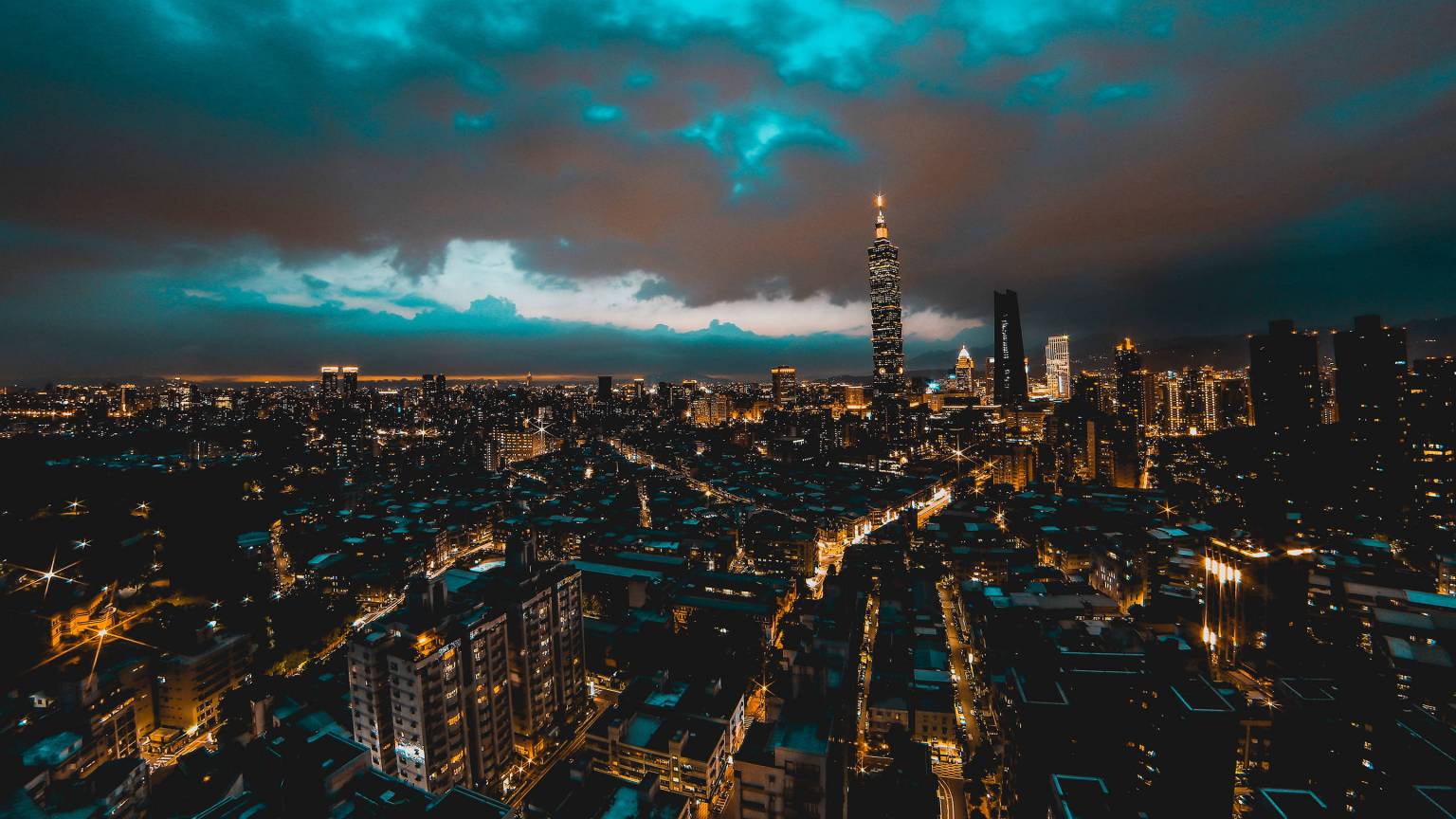 Located just outside Taipei, in Yilan, Kavalan has quickly become a global superstar in the whiskey world, winning prestigious awards year after year. The site has been operational for over a decade, and most of the expressions are aged for five to nine years. The surprising depth and complexity found comes from the accelerated aging that takes place due to the warm, humid climate and the unique barrel charring techniques pioneered by Kavalan.
Nantou, located in the city of Taichung, has a long history in wine-making. For this reason, their most limited whisky releases are aged in Japanese red wine casks, lychee and other types of wine barrels. Taiwan is one of the top countries in the world in terms of whisky consumption, meaning that local whisky is a hit both domestically and abroad, with Kavalan enjoying a strong presence in the US and the rest of Asia. Other Taiwanese craft spirits are following suit, as talented mixologists in Taipei lead the cocktail scene to new heights.
I meet Nick Wu, a pioneering figure in Taipei's mixology scene, at his own place,
Bar Mood Taipei
. Over a wonderful whisky sour made with the floral, fresh and slightly smokey Hakushu 12, Wu introduces me to Mr. Hidetsugu Ueno of Tokyo's world-famous
Bar High Five
. Ueno-san is often in Taipei, consulting with Wu across some of Taipei's most popular bars. This time around he's is in town for an innovative cocktail event at Bar East End. Over the next few days at bars, like at the classy
KOR Taipei
, I experience bartenders who create recipes upon hearing a customer's preference. The trend is so apparent, its hard to avoid running into Taipei's booming, experimental mixology scene. And the staff at each bar are eager to discuss the current happenings in the global spirits scene, and neighbouing drinkers are happy to let me know what they think makes Taipei great.
Ashley Sutton is responsible for over 50 decadent bar and restaurant designs across Asia.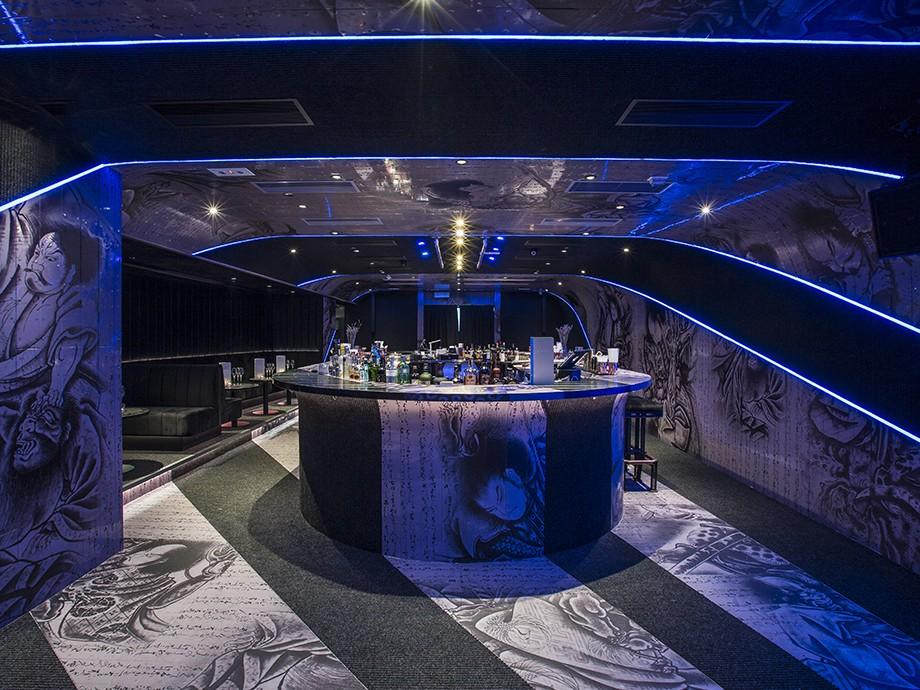 The days fly by in a blur and before I know it, I'm having my last meal at
RAW
, the famed restaurant by world-renowned chef, Andre Chiang. The restaurant utilizes seasonal Taiwanese ingredients drawn from the country's 24 micro seasons and delivers them in French bistro-style dishes. The tasting set included scallops with roasted enoki mushrooms, powdered Taiwanese milk, watermelon and tuna sashimi salad, sturgeon and an assortment of other small dishes. All paired with Chiang exceptional wine menu and craft beers brewed especially for RAW. My final night was bittersweet, and I'm not referring to the hops.
As a travel writer, it is my job to aim to write all-encompassing conclusions for my travel stories, but I know I barely scratched the surface of what makes Taipei, and Taiwan as a whole, such a unique and welcoming place. For this reason my next adventure, starting this summer, will see me living in the city, and exploring all it has to offer in terms of food, drink and revelry. As a pretty central hub, the rest of Asia is also, firmly, in my peripheral vision.
See you on the other side.