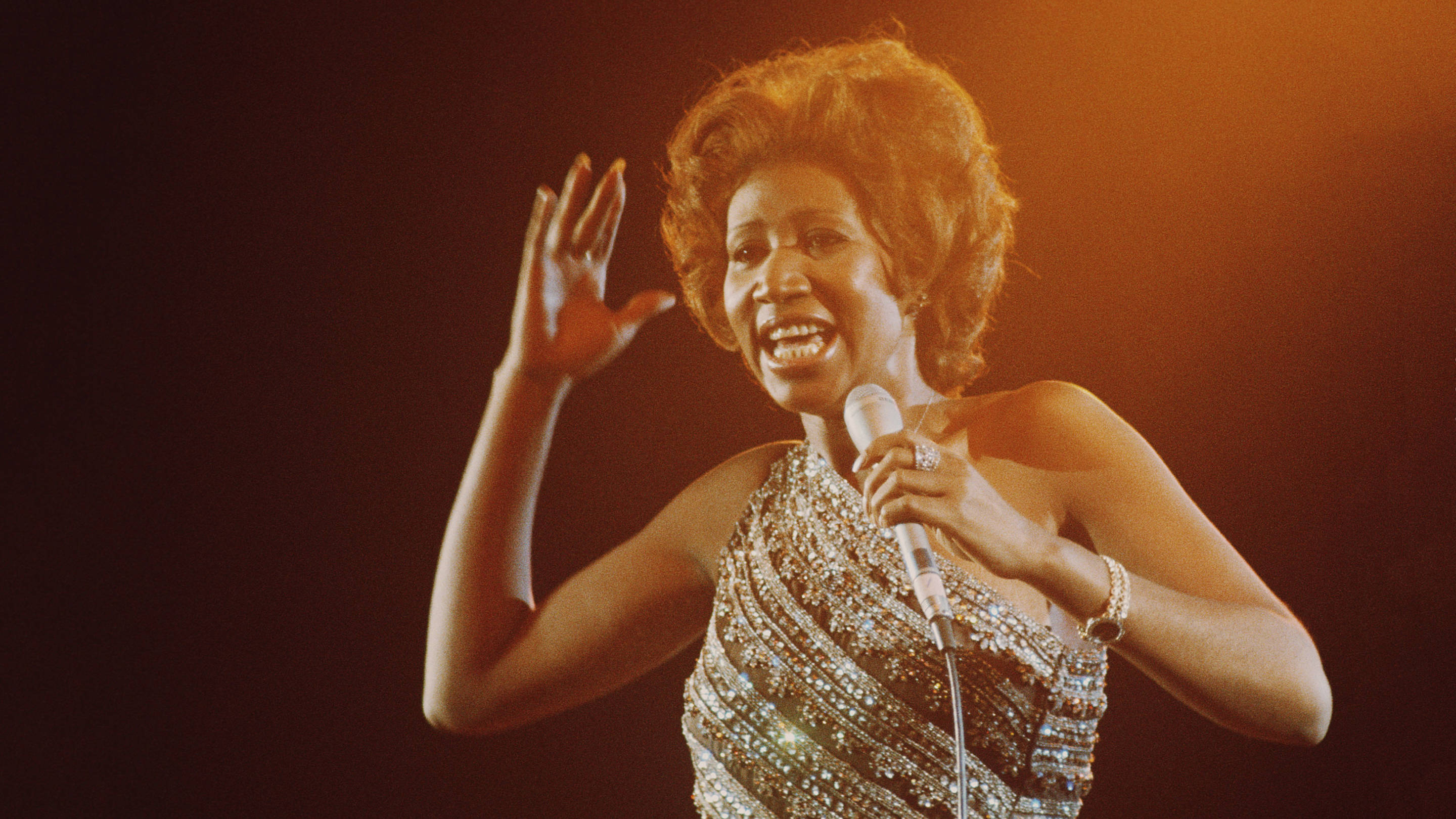 Rediscovering Aretha Franklin Even as We Say Goodbye
Written by Ronke Idowu Reeves

Published on

August 31, 2018
The last week of August 2018 concluded a sorrowful four-day sojourn in Detroit; saying a final goodbye to music royalty, the Queen of Soul and of contemporary popular music— Aretha Franklin. It began with marathon lines of fans descending upon the Charles H. Wright Museum of African American History for two-day public viewings and continued with a memorial concert at Chene Park (soon to be renamed Aretha Franklin Park in 2019) featuring Patti LaBelle, Gladys Knight and The Four Tops. But it gloriously culminated with Franklin's family and VIP friends including Bill Clinton, Rev. Jesse Jackson, Stevie Wonder, Rev. Al Sharpton, Pastor Shirley Caesar, Chaka Khan, Faith Hill, Jennifer Hudson, Fantasia, Ariana Grande and many others attending her epic nine-hour funeral at Greater Grace Temple.

Bidding farewell also means the barren void left by her passing takes on a very stark realness. Because once you bear witness to the many good intentioned musical tributes sung by very accomplished artists, (and after you get past whether or not they did justice to their rendition of her storied hit single) you're still left with an emptiness in your heart—that supernova of an artist they are honoring— Aretha Franklin is truly gone. The impact of that loss hits like a Peterbilt truck; it hurts because it's massively hard, steely and cold.

My heart is beyond heavy and completely shattered that music's beloved and magical Queen is no longer with us. For millions Aretha was our musical mommy; a woman we didn't know personally but whose emotional wail of a voice, personal lyrics and joy inducing songs helped to rear us through both the difficult and celebratory stages of our individual lives. As the first woman inducted into the Rock and Roll Hall of Fame, Franklin enjoyed a 60-year career and nearly 50 albums of music that spanned the genres of gospel, jazz, country, R&B, rock, opera and pop. But as much as anyone can call themselves a true Aretha Franklin fan, no one outside of music historians or possibly a few music critics can say they have actually heard all of her music. Franklin left behind an intricate cornucopia wall of sound, one that will continue to be uncovered for many generations to come. So when it comes to the complete musical story of Aretha Franklin, it's apparent there are still many chapters left to unearth.


There is no heir apparent to the Queen of Soul's throne in this lifetime.
It's Aretha's voice, legally deemed a precious natural resource by state of Michigan, that is always referenced first when the masses speak of her dazzling talents. But what is usually overlooked is that she was also a self-taught, gifted child prodigy. By the age of eight and by watching gospel titan and mentor James Cleveland, a friend of her father, the late Reverend C. L. Franklin, play piano in their home, Franklin learned to play the instrument completely. Aretha, who also cited Clara Ward of the Ward Singers as another early mentor, played instinctively and by ear with no formal training, no lessons— just pure, raw unadulterated genius.
Gifted children often leap bounds and lightyears ahead of the masses leaving average folk to scramble behind in efforts to catch up. Franklin was no exception. Even though she was a teenage mom of two who did well in school, the Reverend C.L. Franklin knew his daughter's gifts had to matriculate to higher ground. Franklin traded in her high school education to tour the road with her dad singing in his gospel choir. She also recorded her first album, a gospel collection called,
Songs of Faith
at age 14. On that day, Aretha, the professional musician and lead pianist for all of her live and studio recorded music was born.
Her graduation into adulthood and secular music didn't begin with her first recording contract with Columbia Records, but prior to that period when she was eighteen years old. That was when Franklin first performed as a jazz vocalist and pianist at the Playboy Club in Chicago. There, she joined a group of young black artists and musicians on the rise to superstardom, which included Miles Davis, Ella Fitzgerald, Nat King Cole and James Brown. They all became a part of a tradition and collective
spearheaded by Playboy founder Hugh Hefner
, a trailblazer and visionary, who supported and promoted African American artists and regularly featured them at his clubs and on his TV broadcasts during the polarizing race tinged 1960s. After she became a jazz vocalist recording star the
Playboy
audience didn't forget Aretha's masterful artistry. In 1961, Franklin earned the title of
New Star Vocalist in the Playboy Jazz
Poll.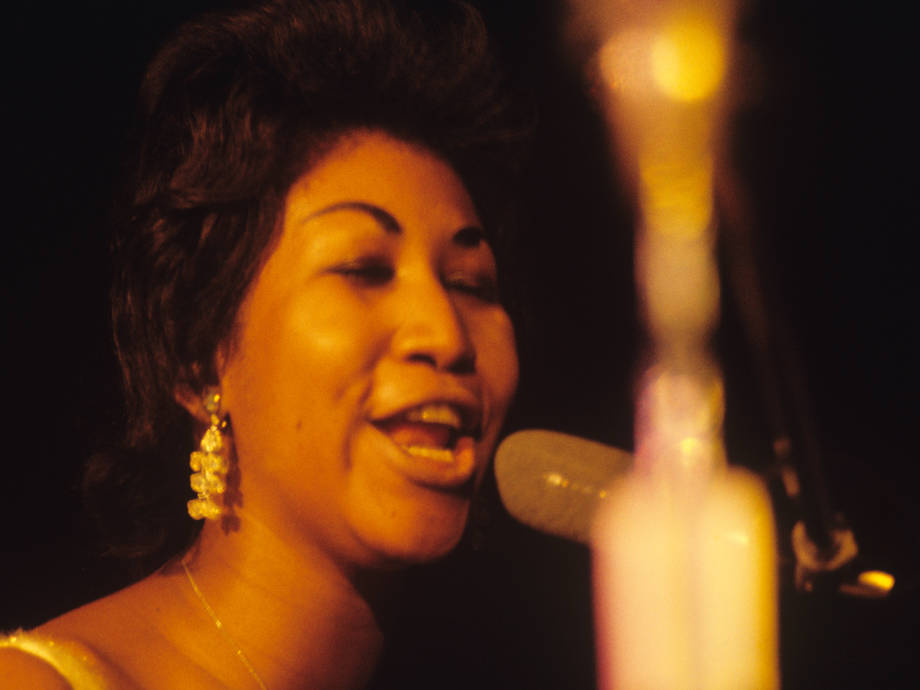 For the Queen of Soul, the personal was always political
By the time the Queen of Soul found her rightful kingdom at Atlantic Records, reigned supreme on the pop and soul charts and her hit parade of songs provided the musical accompaniment for a new dawn in popular music— sweet soul music— again, it was her undeniable powerhouse vocals which were most lauded. The fact that Franklin herself penned the lyrics to fourteen of her biggest hits went mostly overlooked. Aretha, the songwriter, was responsible for such classics including "Think,"—(also featured in 1980 film,
The Blues Brothers
) "Call Me," "Daydreaming," "Dr. Feelgood," "Rock Steady," plus the rearranging and co-producing of Otis Redding's "Respect." Franklin's version of the song, which became a female empowerment relationship anthem, later evolved into a Black empowerment battle cry one-song soundtrack for women and men during
the Civil Rights movement
. Even as recently in April 2017, and in failing health Franklin's penchant and talents for production and arranging never waned. At age 75, the still concert performing mom or four could be seen
behind the mixing boards in the studio
, self-producing her final, unreleased album and guiding her granddaughter Victorie, through her very first special guest vocal studio appearance.
When it comes to remembering the very unique and impactful legacy of Aretha Franklin be fully aware that music audiences will never see the likes of this otherworldly gifted genius talent again. To understand her true essence and monumental worth, keep combing Franklin's mammoth song catalog for answers— never stop rediscovering Aretha. If you know her best for her famed Atlantic Records soul years or her 80s MTV music video pop tunes, take a listen to the pitch perfect sounds of her early jazz era, or put an ear to her take on country music or step into a streaming musical church and bask in all her glorious gospel roots. And opera, anyone? The Queen did that too.
Franklin is a part of a generation of artists like Brown, Barbara Streisand, Tina Turner and Bob Dylan who are the foundation architects of American popular mainstream music. There are times when blueprints from that generation are traceable to modern artists. Much in the same way that Brown, is clearly is the musical father of sons in song Prince
and Michael Jackson
. But there are times when these blueprints leave no trace. Today's streaming and You Tube music industry may be flooded with a tsunami of starlets, pop princesses, and 'self-proclaimed' 90s and 2000s pop queens, icons and legends, but make no mistake, Aretha Franklin's blindingly brilliant gifts as a musician, songwriter, producer and singer remain unmatched. It's now perfectly safe to lower all expectations— because this is the end of an era—and that's what many of us are truly mourning. There is no heir apparent to the Queen of Soul's throne in this lifetime. But, it doesn't even really matter because Aretha Franklin's life-nurturing, timelessly classic, genre defying music, lives on. That fact alone, singlehandedly illuminates a hopeful truth and injects fresh reborn life into the phrase— 'Long live The Queen.'
Hot Culture Picks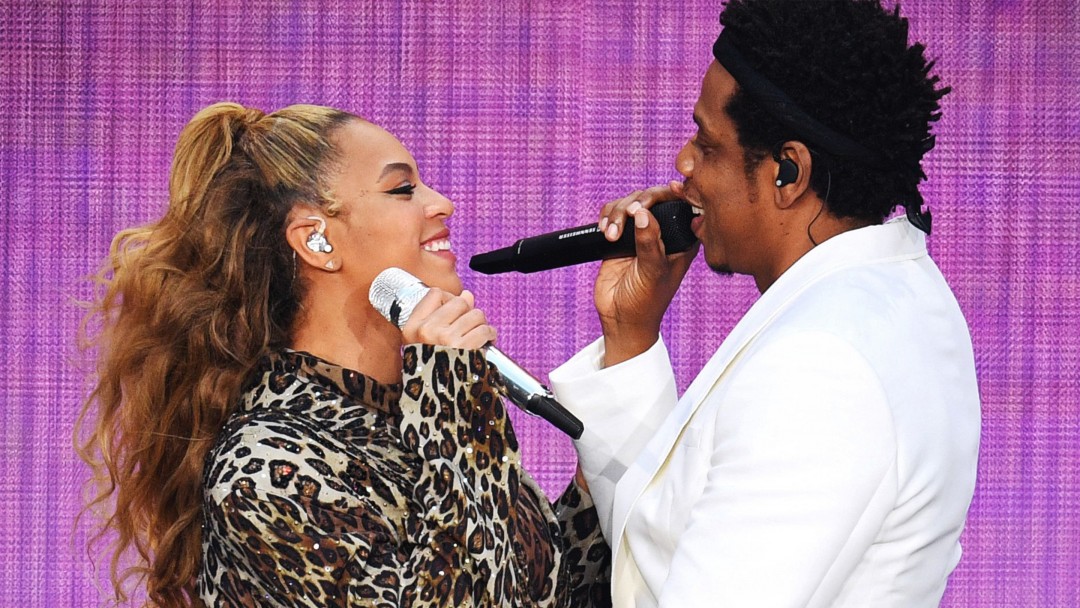 Beyoncé and Jay Z's surprise joint album is a celebration of their blackness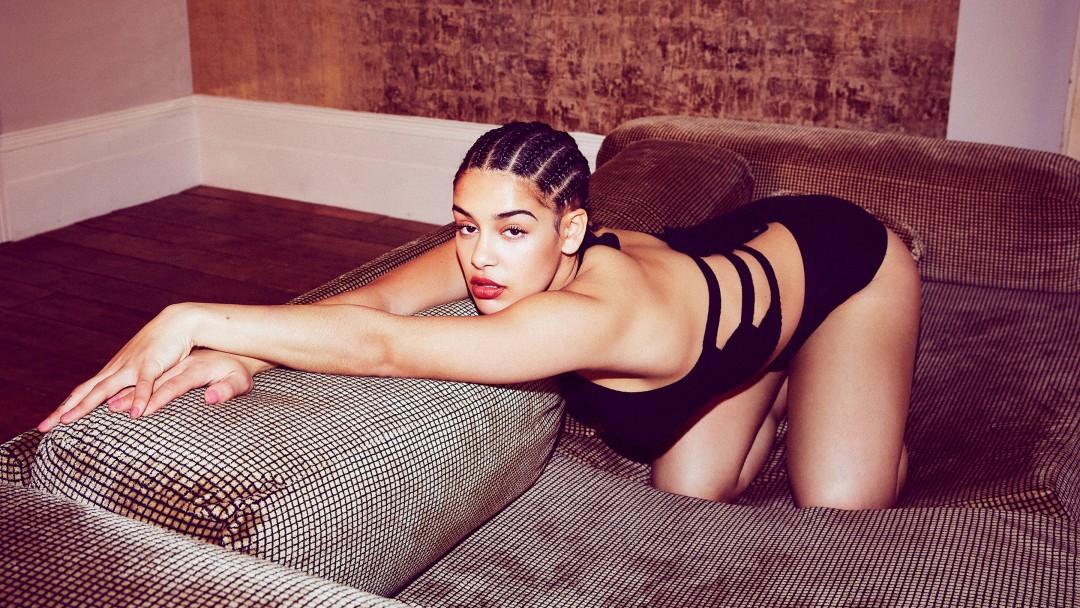 Jorja Smith poses for Playboy and talks about life ahead of her debut album, Lost & Found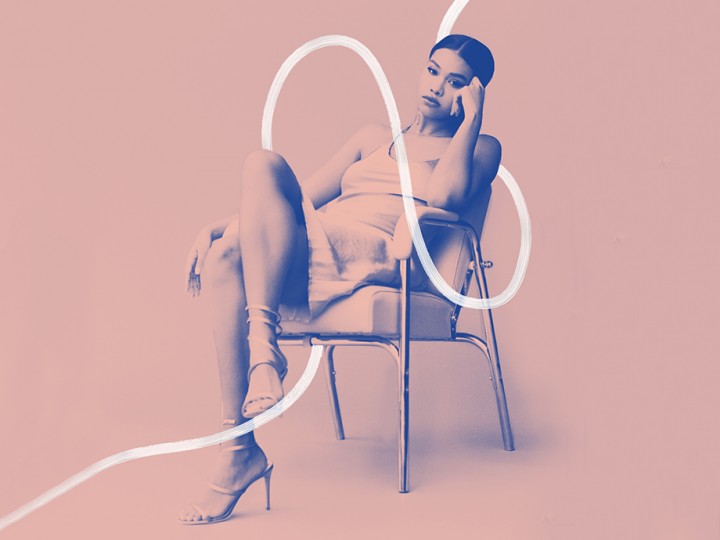 As part of Playboy's new series, Music's Women of Summer, Amber Mark reflects on her debut EP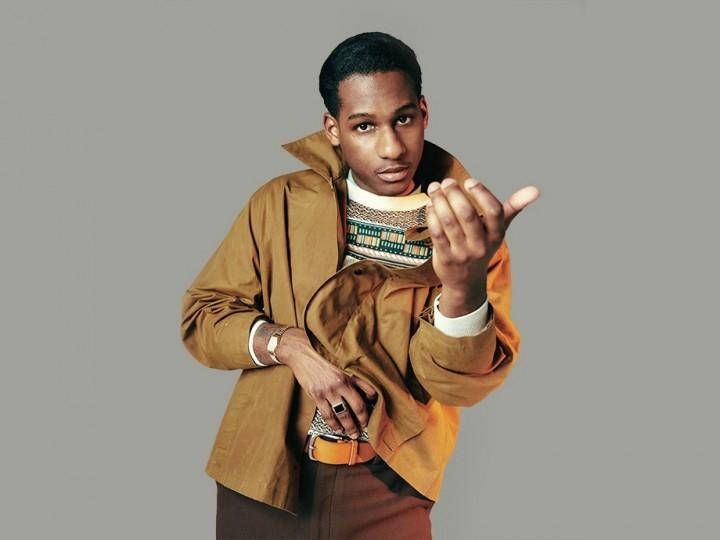 The 'Good Things' crooner on his new album, his Texas roots and his definition of protest music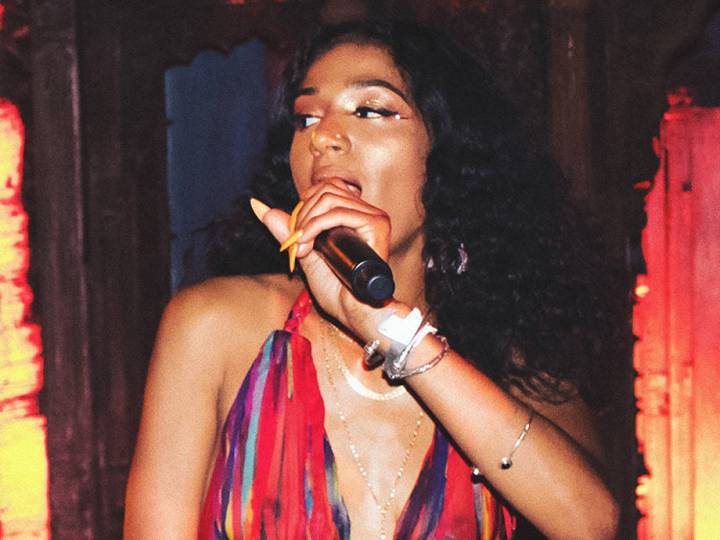 Playboy interviews the exciting budding artist about her track "Hear Me"
Hottest New Music in Our Spring Q2 Issue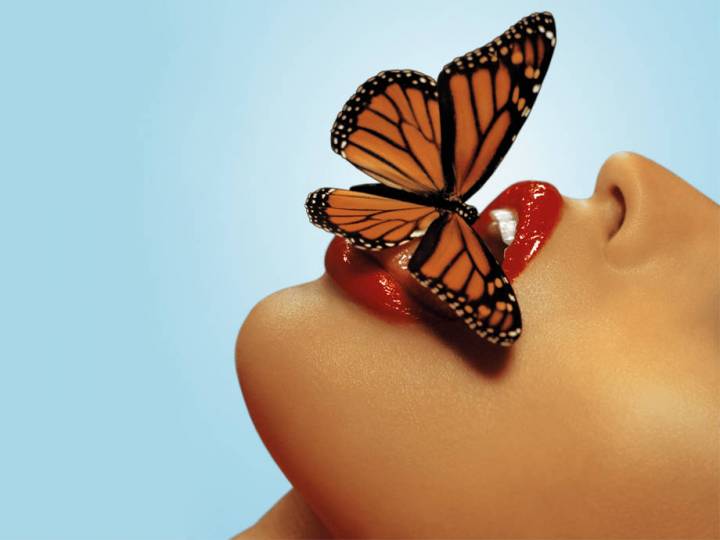 #TheSpeechIssue features Lizzo, Travis Scott, Yumna al-Arashi, Michelle Wolf and more
Shop Now
More Music Legends on iPlayboy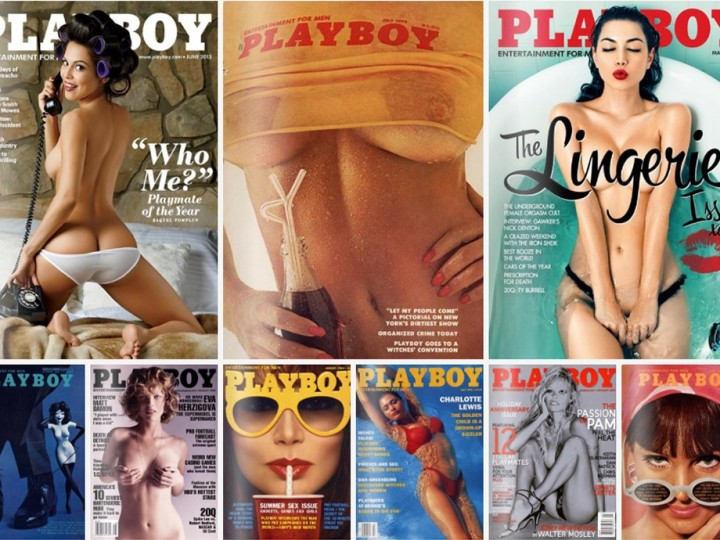 Explore more than 130,000 pages of Playboy history with the swipe of a finger
Shop Now