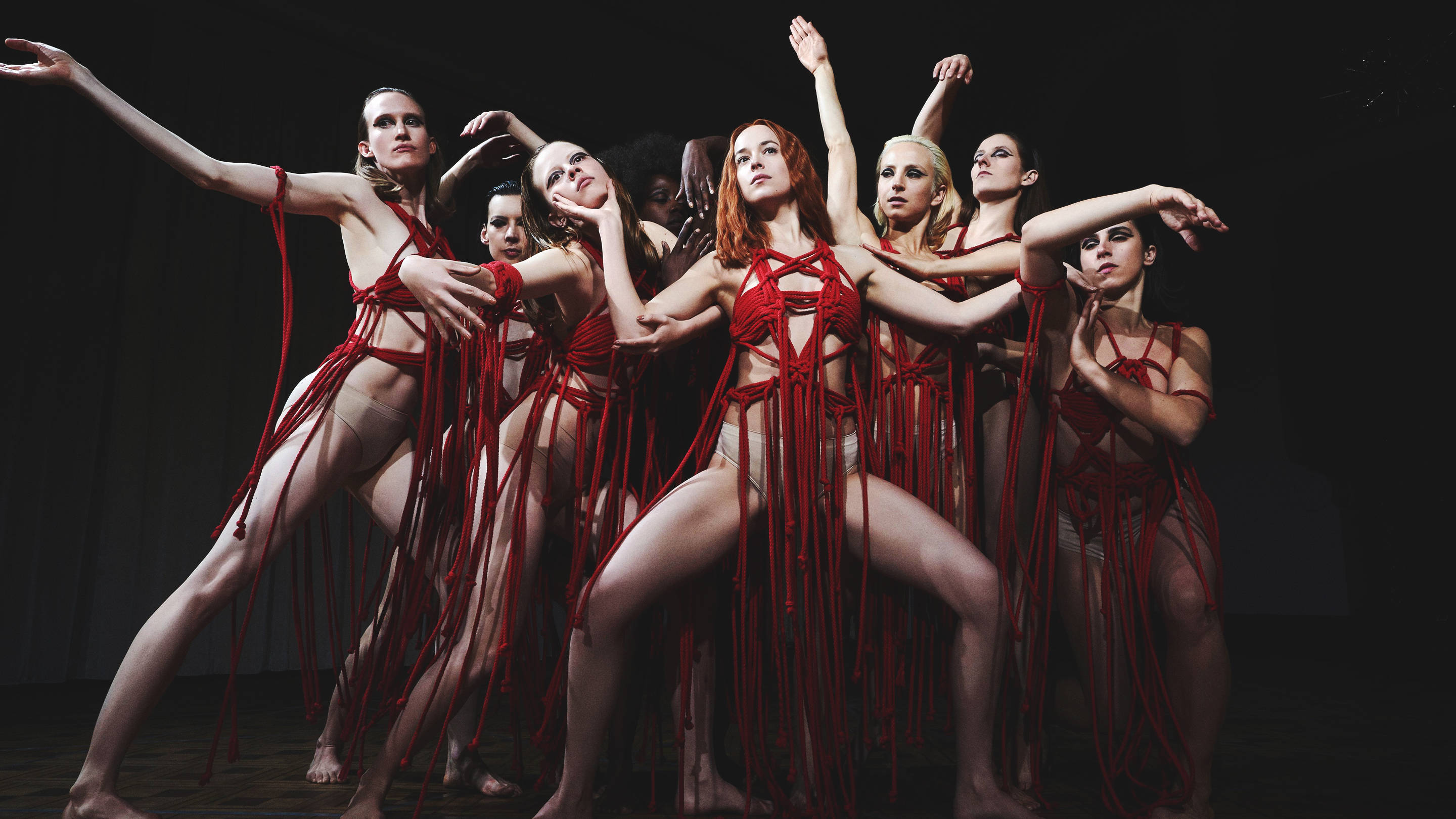 Good Luck Getting Dakota Johnson's Wild 'Suspiria' Out of Your Head
Written by Stephen Rebello

Published on

October 23, 2018
Unless you prefer your horror movies deeply creepy, moody, troubling, outrageously violent and super arty, run—don't walk—from any theater showing Suspiria. Weighing in at 2 hours and 32 minutes, the movie is a reimagining of giallo maestro Dario Argento's stylish, utterly gaga 1977 supernatural movie—one with eye-searing color and a gripping musical score that throbs in your head long after the fade-out.

This new one, directed by
Luca Guadagnino
(
Call Me by Your Name
) from a screenplay by David Kajganich (
A Bigger Splash
), is baroque, nightmarish, weirdly sexual Grand Guignol. Oh, it's absolutely nuts, too—just in other ways than Argento's. It's 1977 in permanently gray, desolate, divided Berlin, where American girl Susie Bannion (
Dakota Johnson
, stuck with an especially unappealing red wig) presents herself for a dance audition under the unblinking stare of esteemed avant-garde choreographer and academy mistress Madame Blanc (Tilda Swinton).
The Madame displays an authoritarian manner, gliding walk and reassuring/threatening demeanor that recall Judith Anderson as the troubled, unhinged housekeeper in Hitchcock's
Rebecca
. We know from the get-go that, despite its lofty goals, something terribly wrong roils under the surface at the school, where certain rooms are forbidden by the operatic, highly theatrical all-female instructors. In those roles, watch for fabulous, layered work from Ingrid Caven, known for several movies directed by her ex-husband, Rainer Werner Fassbinder; Renee Soutendijk, unforgettable in early Paul Verhoeven movies; and Angela Winkler, of several of Volker Schlondorff's finest.
Director David Gordon Green tells Playboy why Jamie Lee Curtis had no problem letting go of the past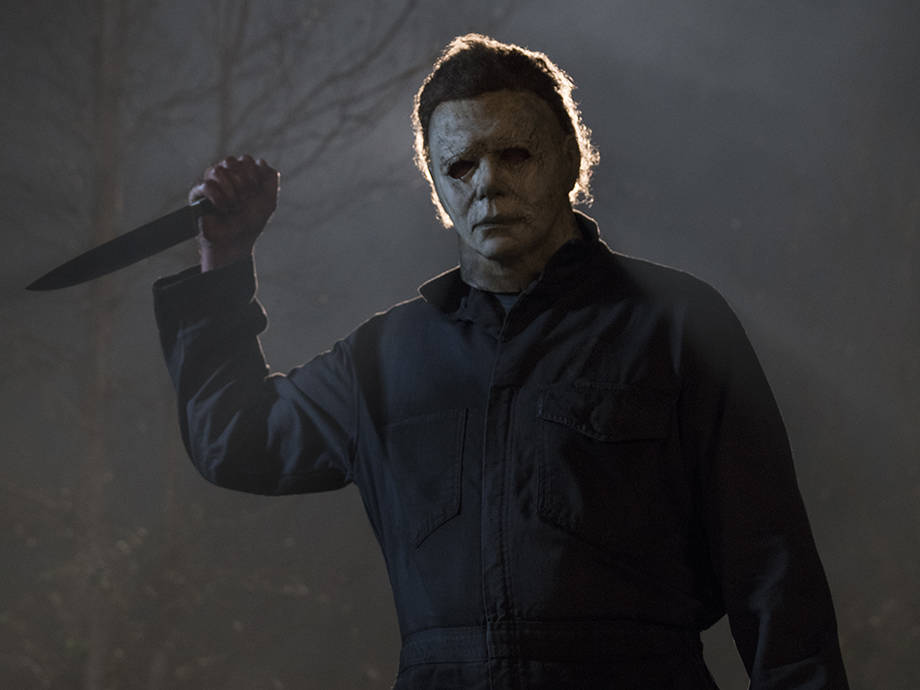 The women themselves move in hypnotic patterns that suggest they've been together a tad too long. (Hint: They are a coven of almost mind-melting evil.) No wonder student-run-mad Patricia (Chloe Grace Moretz) mysteriously vanishes, and another—a screaming, tortured Olga (Elena Fokina)—gets imprisoned in a mirrored rehearsal hall where her body convulses, bends, cracks, as if she's being ravaged by unseen demons. This is set to Thom Yorke's powerfully eerie score, and diabolically brilliant sound design by a platoon of experts. And, as photographed by first-rate cinematographer Sayombhu Mukdeeprom, it, like much of the movie, is simultaneously utterly brilliant, punishing and agonizingly unbearable to watch.

Susie becomes the star student of the Markos Dance Company, and Guadagnino films Johnson and the other students performing bizarre, campy/thrilling Pina Bausch-esque routines (choreographed by Damien Jalet) with disturbing rigor, fever and energy. Talking about her violent, sexually ecstatic dancing, Susie says, "I feel like what it must feel like to fuck." A man? She announces, "No. I was thinking of an animal." Things get darker, clammier, more unnerving and, most of all, deeply sadder from there. By the time the movie goes for full-on horror in an astonishing ritual sequence set in the school's basement, you may find yourself climbing the walls—so long as you're down with Suspiria.

It's not for everyone, especially those looking for cheap thrills.

And if you're
not
, you may find yourself climbing the walls out of annoyance, disappointment and boredom. Because running alongside the florid, madhouse shenanigans at the dance school is a painstaking investigation by elderly Jungian psychiatrist Dr. Josef Klemperer (don't let anyone spoil the surprise of who plays the role, even though the actor in question has already snitched) of the disappearance of Moretz's character, who has become unhinged in her conviction that evil runs amok at the academy.
Klemperer, meanwhile, obsessively searches at length—and we mean, at
length
—for his long-missing wife (touchingly played by Jessica Harper, star of the first
Suspiria
) who is presumed long-dead. Then, there is also the undercurrent of terrorism and riots by Red Army insurgents, and long passages dealing with themes of the lingering trauma of
Nazi atrocities and the Holocaust
. There's a lot to unpack here, and not all of it works, but the movie drills deep into the psyche. It's not for everyone, especially those looking for cheap thrills. Many will outright hate it. But I found
Suspiria
to be ravishing, repellant, skin-crawling—and unforgettable.
Suspiria
Pros

Tired of the same old formula? You're welcome

Cons

It may not be the right fit for less-patient viewers