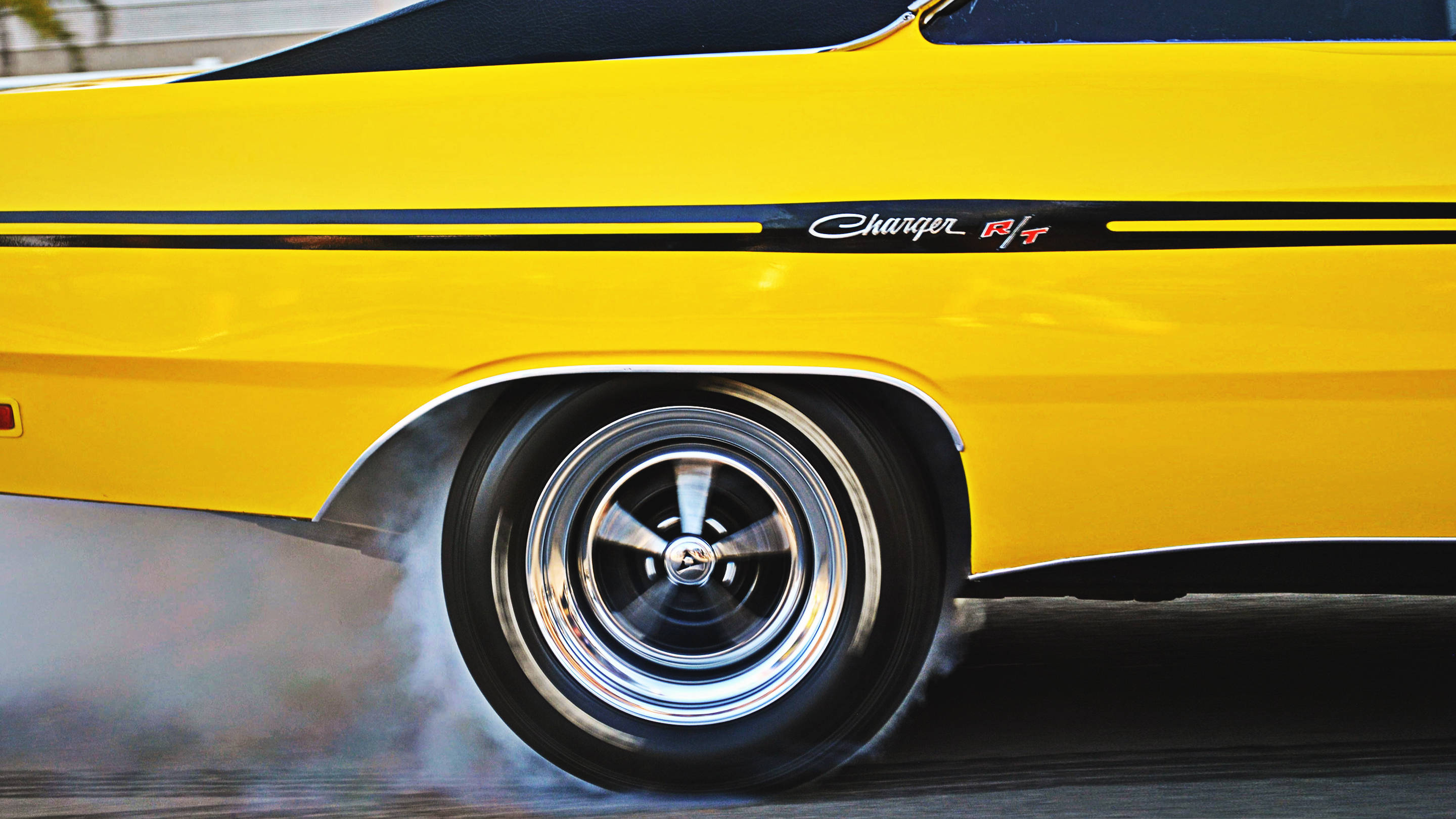 Race to Relevancy: The American Muscle Car Versus Technology
Written by Marcus Amick

Published on

August 09, 2018
The appeal of the American muscle car is as storied as the history of the automobile itself. Ever since the late '60s—when the passion for the Ford Mustang, Chevrolet Camaro and Dodge Challenger first started to take hold, muscle cars have been admired for their rich Detroit heritage and that adrenaline rush that comes when hammering one down some deserted open road.

In recent years, the American carmakers have been pushing to build on that appeal even more, unleashing a wrath of more menacing models like the limited-edition 840-horsepower Dodge Challenger SRT Demon and the 650-horsepower Camaro ZL1. But with the growing number of mobility options, spanning from ride-sharing to self-driving vehicles, it begs the question: Can the great American thrill-rides maintain their appeal in our
rapidly changing world of mobility
? Of course, the challenges carmakers face to remain relevant in today's app-driven world aren't restricted to just Ford, Dodge and Chevy. Practically every car company is scrambling to find a way to adapt to the rapidly-evolving technology shaping how we get from point A to point B. Nonetheless, it's a concern that really digs at the heart of everything that has made cars like the Camaro, Challenger and Mustang so appealing over the years.
There is always going to be some section of America that is going to celebrate cars like the Challenger, Mustang and Camaro.

Rebecca Lindland, executive analyst at Kelly Blue Book, says that while we might be inclined to think that muscle cars will have less appeal in the future, the sales numbers tell a different story. "We are still anticipating millions of cars being purchased by consumers in the years to come. The (car) volume might go down but the percentage of muscle cars might actually go up as people seek emotional vehicles." She continues, "There is always going to be some section of America that is going to celebrate cars like the Challenger, Mustang and Camaro. Some people will say, 'yeah, those are just old white guys,' but both men and women are passing on the tradition of American muscle cars to their younger children. It's why the Dodge Challenger does well."
In fact, according to Dodge, while the total car industry sales have been declining, down 16 percent from 2008 to 2017, Challenger and Charger retail sales increased 70 percent. Since the launch of the carmaker's race-inspired "Scat Pack" package in Aug. 2014, high-performance Dodge model sales increased from 4 percent to more than 25 percent. For the first six months of 2018, Charger and Challenger combined retail sale rose 2 percent,compared to the first six months of 2017. Mustang sales were up 14 percent in June, compared to June of 2017.
As Lindland explains, there's just something about American muscle cars that continues to appeal to consumers, even amid all the hype over trends like self-driving vehicles and ride-sharing. "The ones that continue to buy cars, are the thrill seekers, image conscious and people who want to express themselves through their vehicles," notes the industry analyst. "These are the people who are still going to be the very heart of the muscle car buyers."
With the rebirth of the iconic Mustang Bullitt as an all-new model and a new 700-plus horsepower Mustang Shelby GT500 revving up to make its debut, it's clear that Ford is continuing its pitch to connect to those thrill seekers. Though, given the news that the Mustang will soon become Ford's only true, "traditional" car sold in North America, we're inclined to think that the Detroit carmaker might be looking for more innovative ways to push the boundaries of its legendary pony car. The company has already announced that they will be introducing a hybrid version of the legendary sports car in the future. There is also speculation that Ford could
eventually offer an all-electric model
of the Mustang.
Mustang Brand Manager Mark Schaller wouldn't discuss any specific future plans for the car, but he tells Playboy that performance will continue to drive the appeal of the Mustang, even amid the growing focus on integrating more technology into vehicles. "We look at how people are going to use technology in the Mustang and how it is going to fit into their lives," says Schaller. For example, Ford marketing head notes that the all-new 2019 Mustang Bullitt, features a 12-inch all-digital LCD instrument cluster and Blind Spot Information System with Cross-Traffic Alert that can alert drivers of vehicles detected in difficult-to-see places, which uses some of the same kind of radar sensor technology featured on self-driving cars.
The end goal according to Schaller, however, is to improve
the overall thrill factor
that has long been associated with driving a Mustang. "Technology shows up in different ways, but it needs to be something that better improves the driving experience for the consumer, something that leaves your heart beating when you get out of the car," says the Mustang brand manager. "You don't think practical and walk out of the dealership with a Mustang."
Steve Beahm, head of passenger cars for Dodge//SRT, echoed many of Schaller's sentiments. "With cars like…the new 797-horsepower 2019 Dodge Challenger SRT Hellcat Redeye, we think Americans will always have a thirst for performance," says Beahm. "How we get there may change over time, but Dodge//SRT plans to continue to find ways to meet our customers' demands."
We're still years away from seeing the mass implementation of autonomous vehicles on the road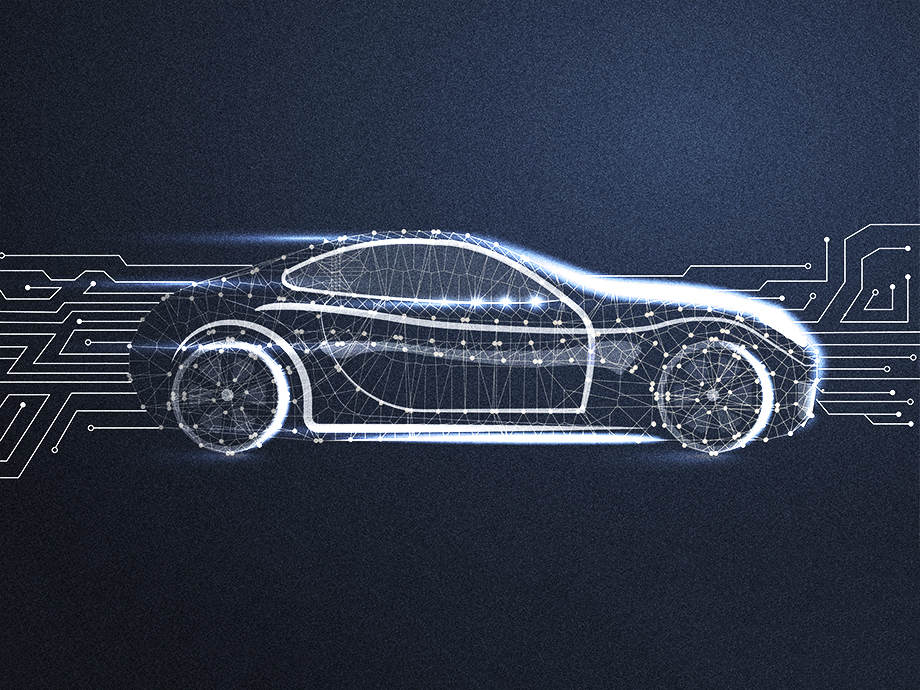 Harlan Charles, product manager for the Chevy Camaro and Corvette, says their future strategy will focus on bringing even more racing technology to the street. "Tech such as carbon fiber, aerodynamic downforce,carbon ceramic brakes on Corvette, Dynamic Suspensions Spool Valve (DSSV) dampers on Camaro ZL1 1LE.Performance Data Recorder (PDR) is a great example of bringing racing telemetry technology to the car so that drivers can share their driving experiences on social media and use as a tool to become better drivers," Charles mentions.John Fortuno, a California-based car culture expert, contends that as long as carmakers continue to push the envelope on performance, there will always be a fan base for muscle cars. "There's no denying that things like autonomous vehicles are going to change things," says Fortuno, who runs an annual car show called Spring Festival of LXs, which showcases vehicles like the Dodge Challenger and Charger. "It's inevitable, but as long as carmakers keeping feeding the machine for muscle and power, there will always be an audience. It's Americana."

The truth? No one really knows what kind of impact that technology and new mobility solutions will really have on the American muscle car in the years to come. But it seems pretty clear that the deep passion for Mustangs, Challengers and Camaros won't be losing ground to some self-driving Google car anytime soon.