You remember Temptation Island, right? It's the bonkers reality show that aired on Fox from 2001 to 2003, where several couples decided to test their relationships by living on a beach with a bunch of seductive singles. Totally sensible decision. Well, it's back, airing Tuesdays at 10 p.m. on USA Network, with a whole new set of couples and singles, not to mention the requisite amount of wild drama.

To try to understand what would compel someone to participate in this chaos, Playboy reached out to Allie DiMeco, one of the show's 24 singles. The Florida-based 26-year-old is currently pursuing a career in higher education after success as a television and Broadway actress.

In her own words, Allie explains why she's joined the fray, how she comes to terms with breaking up relationships and why she believes that *most* of her costars are there for the right reasons.
---
At the age of 26, I can resentfully say I hate the way my generation dates.
Swiping left and right
has never been to my liking, and I used to wish there was a new way to date. However, never in my wildest dreams did I think I would end up in Hawaii, dating four confused boyfriends with hall passes. How did I end up there?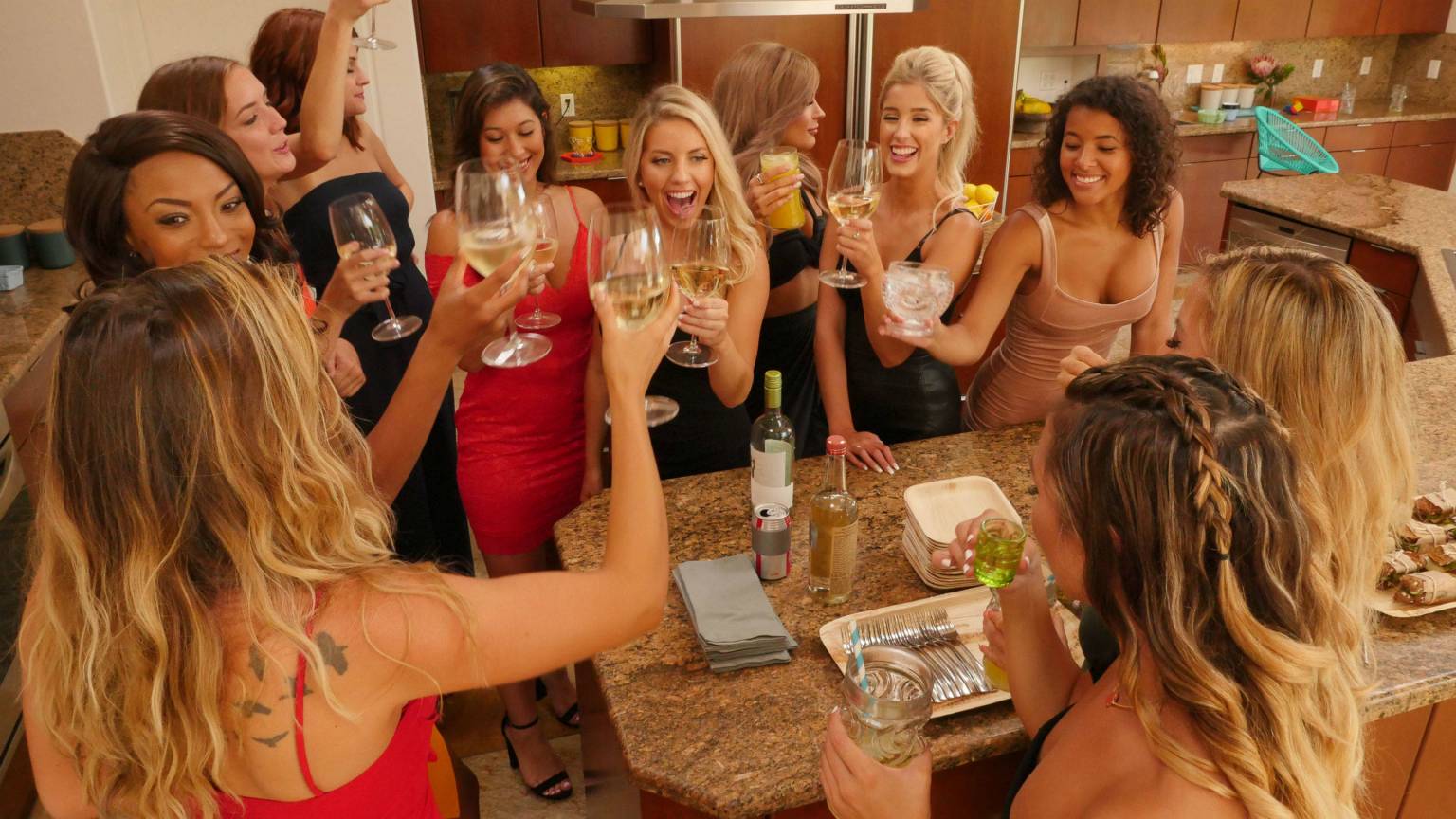 Temptation Island
is one of the most anticipated reality-reboot television series, with one of the reasons being its controversial concept. At first, I was apprehensive to participate because I am not one to
break up anyone's relationships
while pursuing my own love interests. However, the show is different this time around, which is why I agreed to navigate the waters of
Temptation Island
.
One of the main differences this time around is that
most
of the singles entered the process with good intentions, truly looking for love. And the couples are genuinely at a crossroads, seeking answers.
I was apprehensive because I am not one to break up anyone's relationships while pursuing my own love interests. However, the show is different this time around.

A month on the island may seem like a short amount of time, but a lot changed in that time frame. For me to see the couples' backstories in the first episode, and how they were before and upon entering the show, was shocking. I only got to see these boyfriends in the house in Hawaii, and in such a small amount of time, so much has changed, not only with the couples, but with us singles. You will have to wait and see exactly what I am talking about in that respect.

Watching the exciting reveal of the singles in last night's premiere brought back all the memories, even the adrenaline rush. Nothing ever fully prepares you to present yourself—in your tiniest outfit—to four couples entering an extreme social-dating experiment. Despite all the reservations and nerves, when offered the opportunity to hang out with host Mark L. Walberg in a mansion in Hawaii, and a chance to find love, it is all well worth it … especially if one of the girlfriends finds you incredibly funny.

It is difficult to not accidentally reveal any of the show's outcomes, so I cannot say much, but what I can say is that I think those who tune in to the show will quickly become emotionally invested in not only the couples, but I hope us singles as well. We all continue to be revealed as the season progresses and limits are pushed. Viewers can expect many plot twists, lots of alcohol and incredible dates in paradise. Stay tuned for all the tropical twists!

Bachelor Nation's Astrid Loch explains why it's time for the ABC dating show to find a new narrative