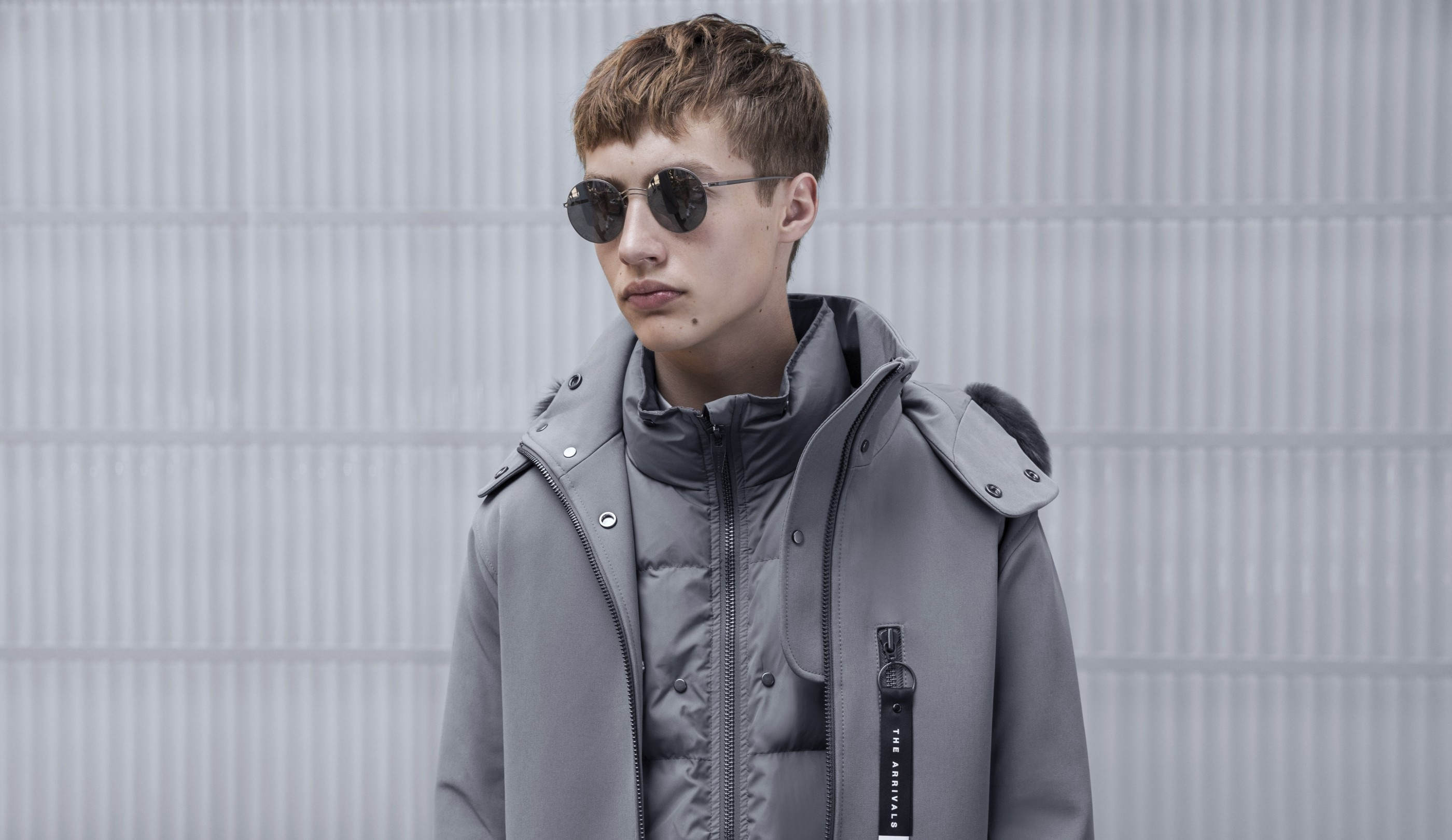 The Arrivals Outerwear is Here to Stay
Written by Michael Joerres

Published on

November 28, 2017
Purchasing a so-called "investment piece" can cause anxiety. What if the quality product you're spending your hard-earned money on isn't so quality? What dollar amount is required to get a well-built, attractive piece? The Arrivals is here to eradicate any potential buyer's remorse when it comes to outerwear because the uncertainty of the industry's quality control is exactly why two men founded the New York-based brand five years ago.

In 2013, after spending the previous four years working in the Netherlands at a contemporary architecture and design studio, Jeff Johnson reconnected with Kal Vepuri, a good friend of his and an investor in various consumer goods start-ups. They landed on an idea to fuse their combined business savvy and design background to create an ecommerce brand that is both meaningful and disruptive—that focuses solely on long-lasting, stylish outerwear at an attainable price. When it came time to name their vision, Johnson proposed one of the first words he came accross in an etymology book: Arrival, meaning "the emergence or appearance of a new development, phenomenon, or product." The following year, The Arrivals launched with ten styles: five women's, four men's, and one unisex piece.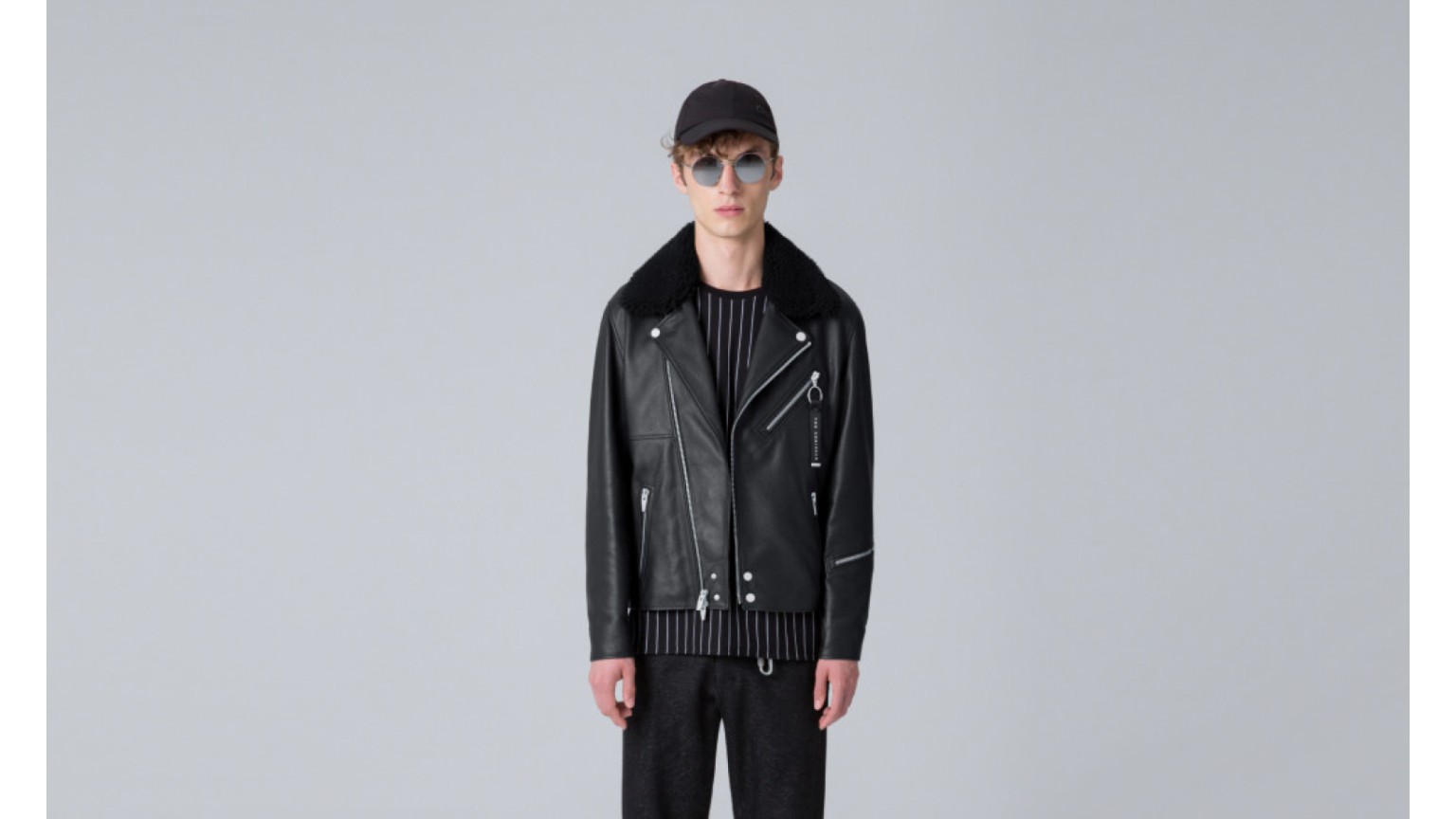 "A guiding principle for The Arrivals," Jeff Johnson explains, "is to challenge the notion of a luxury experience. Is it just product quality? Can we be a more approachable, accessible brand and not necessarily rely on the exclusivity of highbrow fashion?" The brand's products sit somewhere between an exorbitantly priced Prada coat and a flimsy Zara parka that will need replacing within a year's time. In lieu of succumbing to the dizzyingly fast fashion cycle, The Arrivals recently released a Lifetime Warranty. Johnson points to the fact that the brand is "rooted in product innovation and stands behind our construction." It coined the term "foreverwear" to attract their target customer—the one who identifies one or two key investment pieces to complement an otherwise simple wardrobe; Johnson imagines him pairing "old Levi's, a beat up t-shirt, or a pair of Vans" with a coat that makes more of a statement.
Pulling from his background, Johnson concepts each piece "as the first layer of human architecture" and selects materials that do the best job of protecting humans from unforgiving environments. Johnson and Vepuri went on a hunt for where luxury brands produce their leather good and parkas, but because they're leveraging a sleek, direct-to-consumer ecommerce platform, The Arrivals can dodge any middleman markups to provide the same product at a fraction of the price.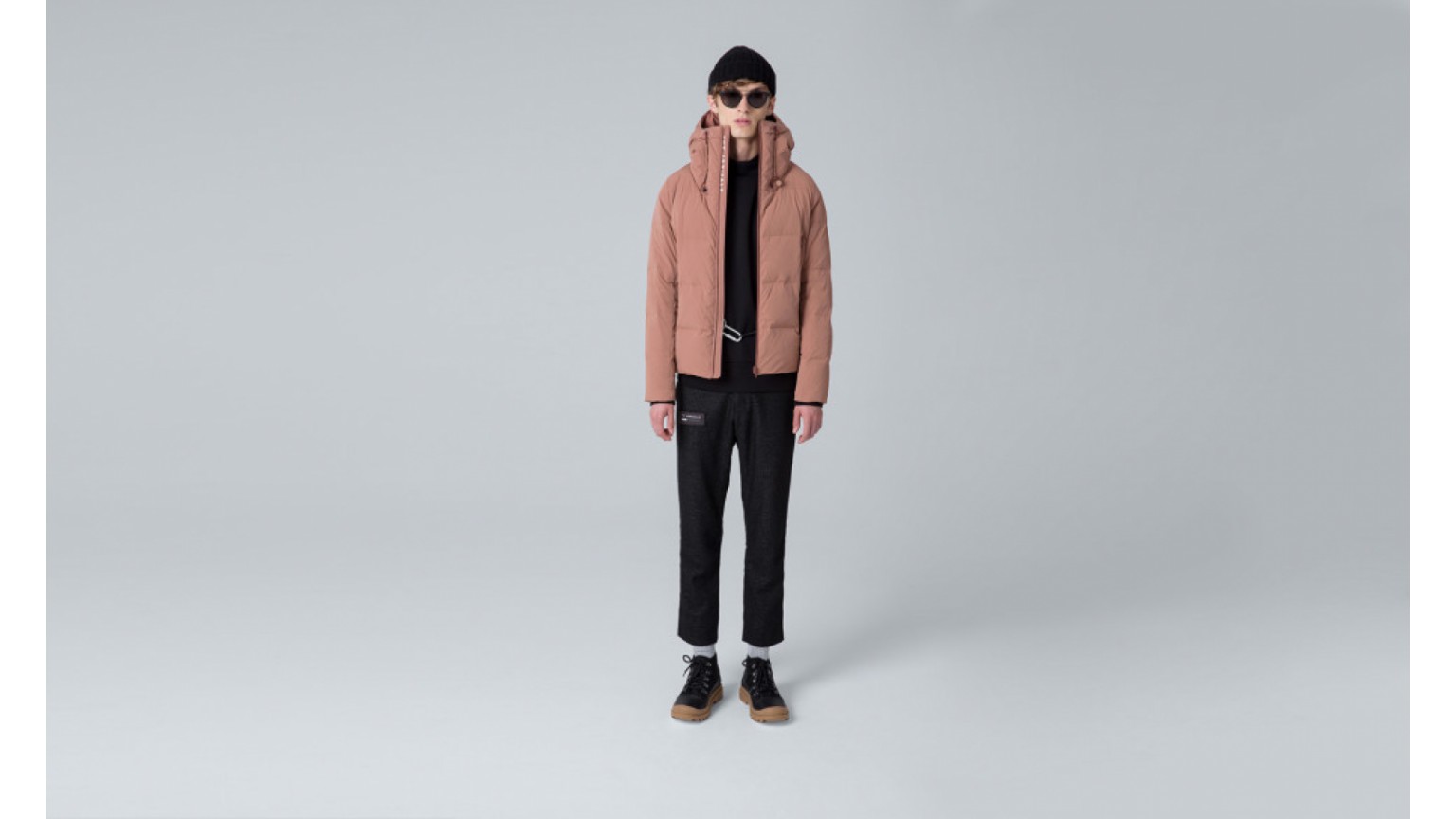 Having spent so much time in notoriously wet Amsterdam, it's not surprising that Johnson and Vepuri landed on outerwear as their business endeavor. Today, Johnson's The Arrivals coat keeps him warm during his commute, biking across the Manhattan Bridge from his Brooklyn neighborhood of Clinton Hill into the city. The influence of both Amsterdam and New York City on the product is evident in the design and performability of the outerwear. "In Northern European street style, there's something about having something so simple and void of any sense of ornament but at the same time looks put together. New York is much more, I think, rooted in performance," Johnson notices.
To achieve that sense of timelessness, Johnson returns to the idea of archetypes in his design process, asking, "How do we make this feel like something that's current, but at the same time, in four years from now, feel just as relevant and iconic?" The Arrivals finds the balance by boiling down their silhouettes to be representative of their respective archetypes. "I think another element is making sure that you have a material that feels very honest, but with a little bit of magic to it that differentiates our leather jackets from the rest," says Johnson. For The Arrivals, form and function is the name of the game; "the leather jacket will always have its place as an outerwear staple. We think about how to make these real performative pieces. On the other hand, we'll take a performance jacket and make it more expressive." He affirms, "I think, as a whole, it's the idea of doing less, better."
In 2018, they're aiming to perfect their existing products through iteration after iteration. As The Arrivals continues to grow, the challenge has become how to continue innovating with fewer product categories. "We want to go deeper, instead of wider," Johnson explains. Recently launching accessories, they've begun to explore the use of the same performative fabrics in different contexts, adding gloves and hats to their curated repertoire. In the coming year, The Arrivals will continue exploring new partnerships and retail channels, but one thing is for sure, they're in it for the long haul.