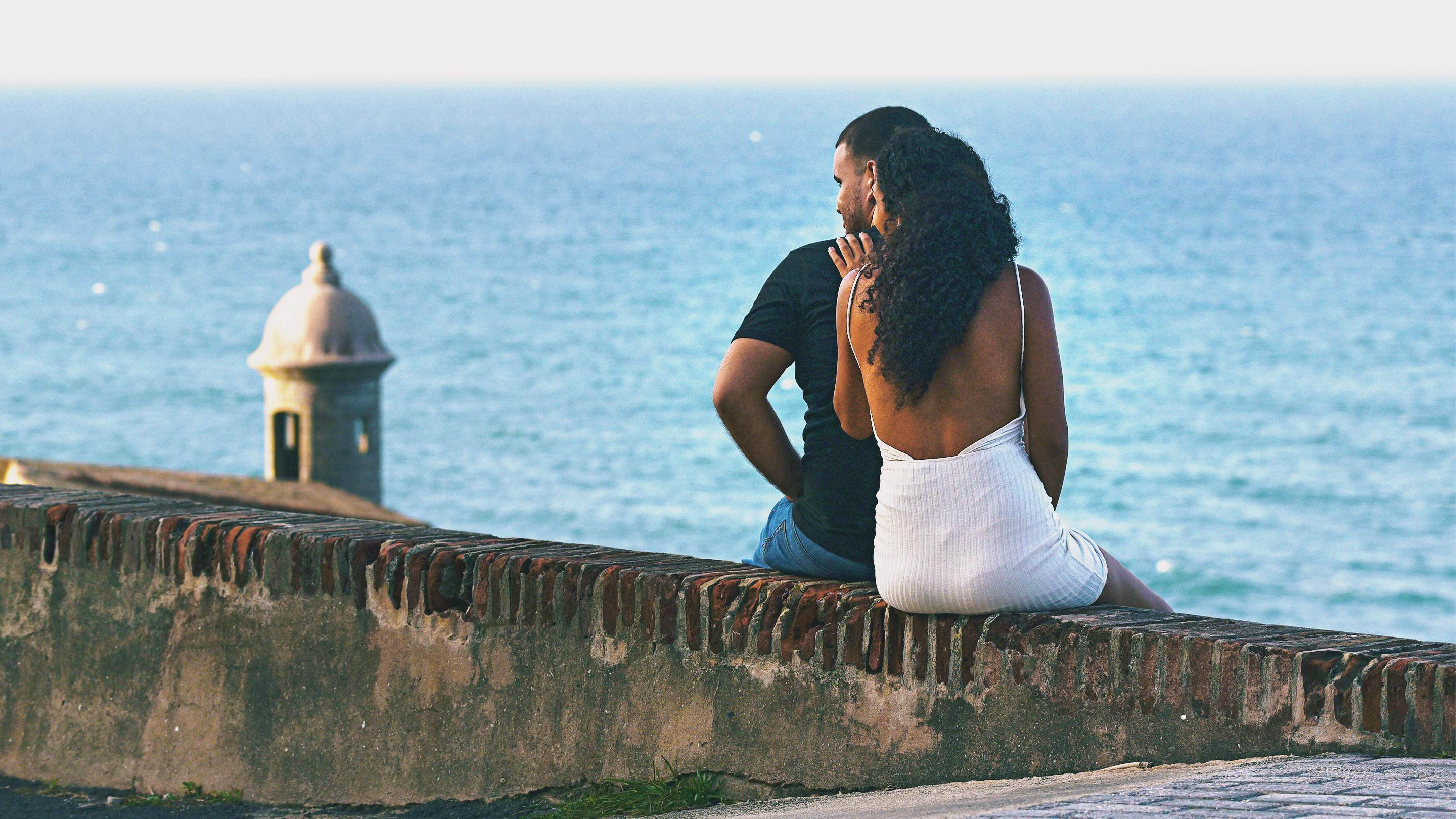 Want to Help the Caribbean? Take Your Next Vacation There
Written by John Scott Lewinski

Published on

February 15, 2018
Following one of the most violent storm seasons in Caribbean history, the region's people and the resorts that employ them have a message for the world's travelers: "Most of our islands are open for business, and—if you want to aid the recovery of the rest—visit us."
In a year when 17 named storms tore through the Atlantic's Northern Hemisphere, six major hurricanes (category 3 and higher) took aim at the Caribbean and Gulf of Mexico. The three most damaging blows arrived in September with hurricanes Irma, Jose and Maria.
Irma killed 134 people with 185 mph winds hitting Cape Verde, Barbuda, Saint Barthelemy, Anguilla, Saint Martin, Cuba, Turks and Caicos, Puerto Rico and the Bahamas. After Jose peaked with 155-mph gales against the shores of the Bahamas and Bermuda, Maria upped the destructive ante with 175 mph maintained gusts devastating the Lesser Antilles, Turks and Caicos, Puerto Rico, the Dominican Republic, Haiti and the Bahamas.
Before autumn ended and the Atlantic storm frenzy faded, more than 800 people were dead (with thousands unaccounted for), and an estimated total of $369 billion in damage left some islands without the basic requirements for survival. The rescue and recovery efforts began immediately, but some industry experts feared that international tourists would believe the entire Caribbean was out of business—killing a travel industry accounting for more than 15 percent of the entire region's economy.
According to Roberta Garzaroli, president of The Atrebor Group—a Manhattan-based PR firm representing multiple Caribbean resorts, such as the prestigious Graycliff in Nassau—the list of seriously damaged islands stretches beyond the well-publicized examples of Puerto Rico or Bermuda.
"Barbuda was 95 percent severely damage or destroyed," Garzaroli says. "Essentially, nobody lives there now except for livestock. People ferry in from other islands to make sure the animals get fed.
"Dominica took its third major hurricane in five years and had barely recovered since the last one. The United Nations is stepping in to help due to the island's unique ecosystem and its rainforest, but tourism was really its only industry. Virgin Gorda in the British Virgin Islands had major damage and a tsunami-level storm surge. Reports came in of winds sending boats, cars and shipping containers flying."
Puerto Rico took a direct hit from Maria, leaving more than 1,000 either missing or dead and forcing a request from island Governor Ricardo Rosselló for $102 billion in emergency aid from the United States and civilian rescue programs. Despite a "boots on the ground" force from the U.S. Army Corps of Engineers and FEMA, some of the country's outlying regions are still without power, driving the closure of more than 25 percent of its schools.
Already facing a recession and unemployment crisis before Maria, the hurricane's punishment left the Puerto Rican Government to announce in late January it would be unable to repay any of its international debt in 2018.
Garzaroli admits that travel destinations on the hardest hit locales can only recover as quickly as the islands hosting them.
"In all of these cases, a resort's first concern is infrastructure. You can only control your own property and make sure you have emergency preparedness and insurance. But, if the island has no working airport, a damaged harbor or no power, there's little point to reopening until the island is viable."
She adds, "Some islands could take more than two years to come back—longer without help. The resorts in those spots have to answer if it's worth holding on and coming back as insurance will only cover you so far."
The Caribbean's greatest danger now is no longer flooding or power outages. It's the mistaken assumption that the overall region is out of order.
Matt Cooper, chief marketing officer for the Caribbean Hotel and Tourism Association (CHTA), explained the reality of multiple major hurricanes hitting the region so close to one another set recovery efforts into immediate action.
"We realized we were going to have to raise some significant money," Cooper explains. "Our estimates say storms of this size set a GDP of an island back as long as three years. U.S. territories benefit more and bounce back faster with FEMA services and small business loan grants, but we didn't have a fund in place to support recovery on that scale for many of the other locations."
Individual island governments and the CHTA partnered with Tourism Cares
—a non-profit organization aiding the travel industry in managing charity efforts—to set up a special fund dedicated to disaster relief and recovery.
Garzaroli and Cooper insist that the Caribbean's greatest danger now is no longer flooding or power outages. It's the mistaken assumption among travelers that the overall region is out of order.
"There's still work to do, but 75 percent of Caribbean room inventory is ready," says Cooper. "I credit that to our island travel family coming together in solidarity. Realizing that every island benefits as the region recovers, those destinations that are open contribute money to the recovery fund for those that are not."
Garzaroli reports that the Bahamas are generally up and running with a few of its smaller, outer islands still rebuilding. Turks and Caicos bounced back quickly. St. Thomas is operating. But, the hard-hit island of Anguilla might stand out as a prime case study in recovery.
Hurricane Irma hit Anguilla with full category-five force on September 6, damaging more than 90 percent of the island's government buildings and knocking out its electricity grid. Three months later, the island's rebuild is ahead of schedule, thanks to the region's community support.
Anguilla Tourism spokesperson Allison Ross describes the island's recovery as inspiring, putting behind it weeks of debris-littered beaches, food lines and gasoline rationing.
"The island is green, with the beaches and roads cleared," Ross reports. "The power company's slogan was 'Lights Before Christmas!' – and the grid was 100 percent up and running on December 21."
"Cellular service has also been restored to most parts of the island. The airport in Anguilla actually opened within a week of Irma passing, and both the public and private ferry services resumed operations."
While Anguilla's larger, traditional five-star resorts weren't back on their feet for the Christmas season, Ross says a variety of villas, small hotels and holiday apartments make about 600 rooms available. With properties like Zemi Beach House, Malliouhana, The Reef by CuisinArt and the Four Seasons looking to open sometime in early 2018, every foreign visitor to Anguilla is helping islanders hold down their jobs and accelerating the overall rebirth.
As February grinds on in Puerto Rico, its travel is getting back on the grid. Carla Campos, acting executive director of the Puerto Rican Tourism Company, reports the country resumed cruise ship operations with 14 vessels home-porting in San Juan,
Luis Muñoz Marin International Airport now offers more than 110 daily flights, up from 20 two weeks after Maria. And, 122 hotels are now operating, offering 12,458 available rooms. Renovations will bring 2,670 more rooms back for tourists later in 2018.
"With more $1.9 billion in hospitality development in the pipeline and an existing lodging inventory undergoing renovations, Puerto Rico's revamping is underway," Campos says. "Puerto Rico reached milestones that couldn't have been achieved without the support from our travel industry private sector partners since day one."
"One in four people in the Caribbean is employed by tourism," Cooper adds. "As part of the recovery fund effort, we established a job bank of seasonal or temp employment for the hundreds of thousands out of work with little prospect for immediate openings. Even if their given island isn't open for visitors, we help them look for a temporary position at a property that's running elsewhere."
While all concerned agree that the best way for the world's concerned travelers to help the Caribbean bounce back is simply to visit the region for a vacation, they stressed anyone who wants to make a more hands-on effort can "volunteer" for their getaway. Service organizations such as Habitat for Humanity, The American Red Cross, Oxfam , FEMA and the National Voluntary Organizations Active in Disaster seek individuals willing to donate their time and labor to recovery efforts—offering kind-hearted folks in colder regions a chance to get some sun while doing some good.
As efforts continue to bring all of the Caribbean's destinations back to full health, Cooper and others see an opportunity to prevent further tragedies by using the current reconstruction to improve island facilities and infrastructures.
"While we're doing this rebuilding, let's do it right, Recovery gives a damaged island a chance to install solar lights, build more cell towers, offer better WiFi and construct replacement buildings built to withstand hurricane-force winds. To do all of that, we'll need more than funding. It'll take expertise and innovation."