On a sunny Wednesday in June 1975, Chicagoans were treated to a rare sight: 10 Playboy Bunnies parading along Michigan Avenue in front of the Playboy Club, carrying picket signs. "Playboy Policy Is Unfair to Bunnies" and "Free the Bunnies" were among the slogans. No one had ever seen anything like it: For one thing, Bunnies were forbidden from wearing their uniforms outside the club. The protest attracted instantaneous attention, stopping traffic and clogging the sidewalk. The gawking spectators were joined by reporters, photographers and TV news cameramen, with police officers rather halfheartedly trying to contain the Bunnies.
The Bunny strikers, led by Sharon Gwin and 20-year-old Laura Lyons—a future Playmate who had recently been named Bunny of the Year at the Chicago "hutch"—were asking for big changes to the strict rules that had long governed their employment. They wanted to be allowed to use their full names on the job and to date club members, and they wanted to be free to be club keyholders—"Playboy Keys for Playboy Bunnies," as one picket sign read. It was 1975, and the women's lib movement seemed to have landed at the doorstep of Hugh Hefner's clubs.
But the "world's most beautiful walkout," as Playboy later dubbed the event, wasn't exactly what it appeared to be.

---
The rules the Bunnies were chafing against had been put in place before the opening of the first club in 1960, in Chicago. Hefner felt Playboy was on the enemies list of the Catholic Church, a powerful institution in Chicago; in 1959, the Church had successfully pressured the city into dropping Playboy's three-day jazz festival from the schedule of city-owned Soldier Field, just days before it was set to begin. (Luckily a backup location was found.)




"In those days things were different—especially in Chicago," says Pete Couvall, who managed the Chicago club throughout the 1970s. "Mayor [Richard J.] Daley never appreciated having the Playboy Club in Chicago, to be honest."




Before the club even opened its doors, it seemed the mayor, Catholic Church officials and other moral watchdogs were waiting for Playboy to make one wrong move. Hef and Victor Lownes, Playboy's promotional director who had been instrumental in developing the club idea, worried that if a single customer went home with a Bunny, the club would be raided for prostitution and the whole joint padlocked.
"The Bunnies wanted to be able to go into the clubs and enjoy themselves."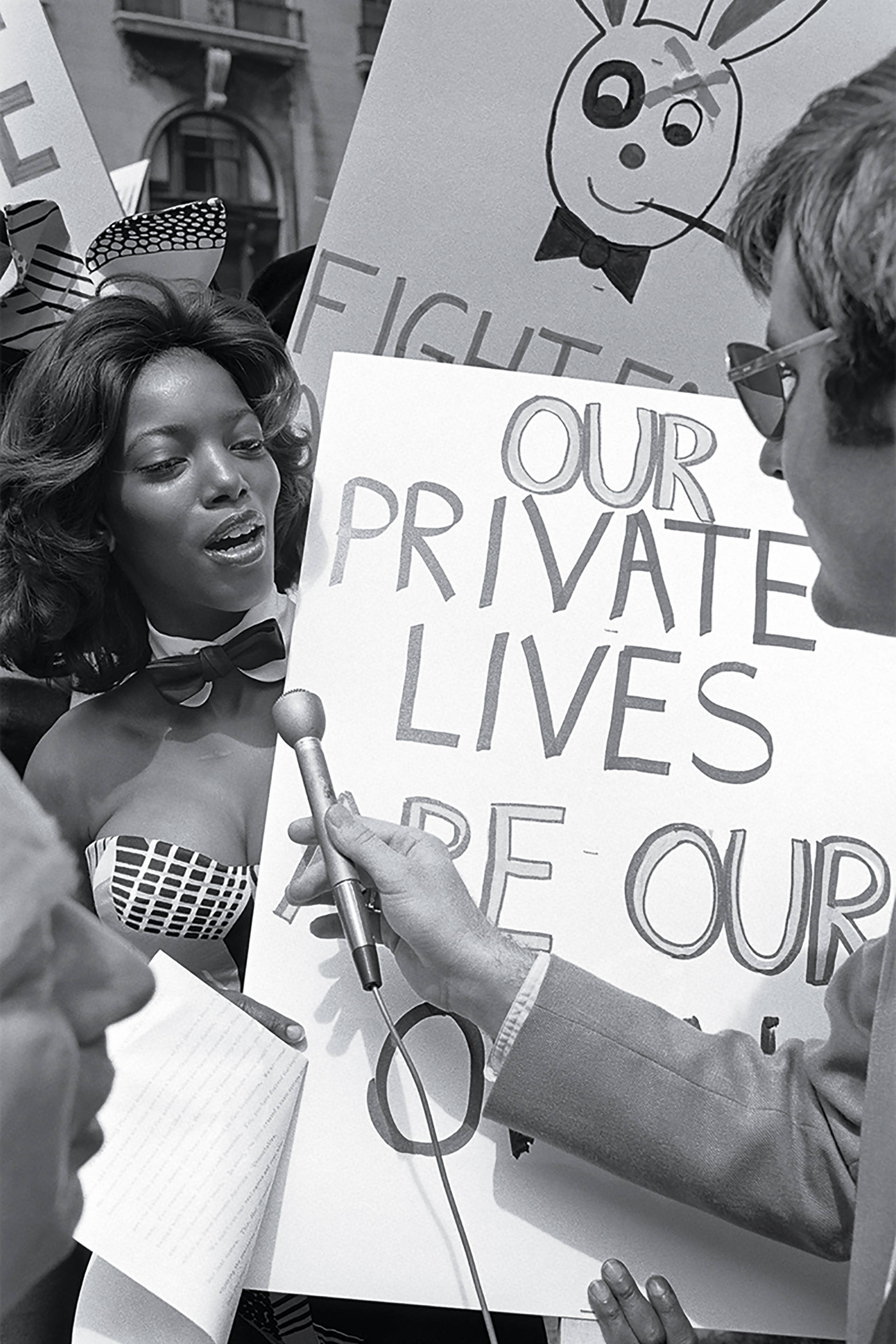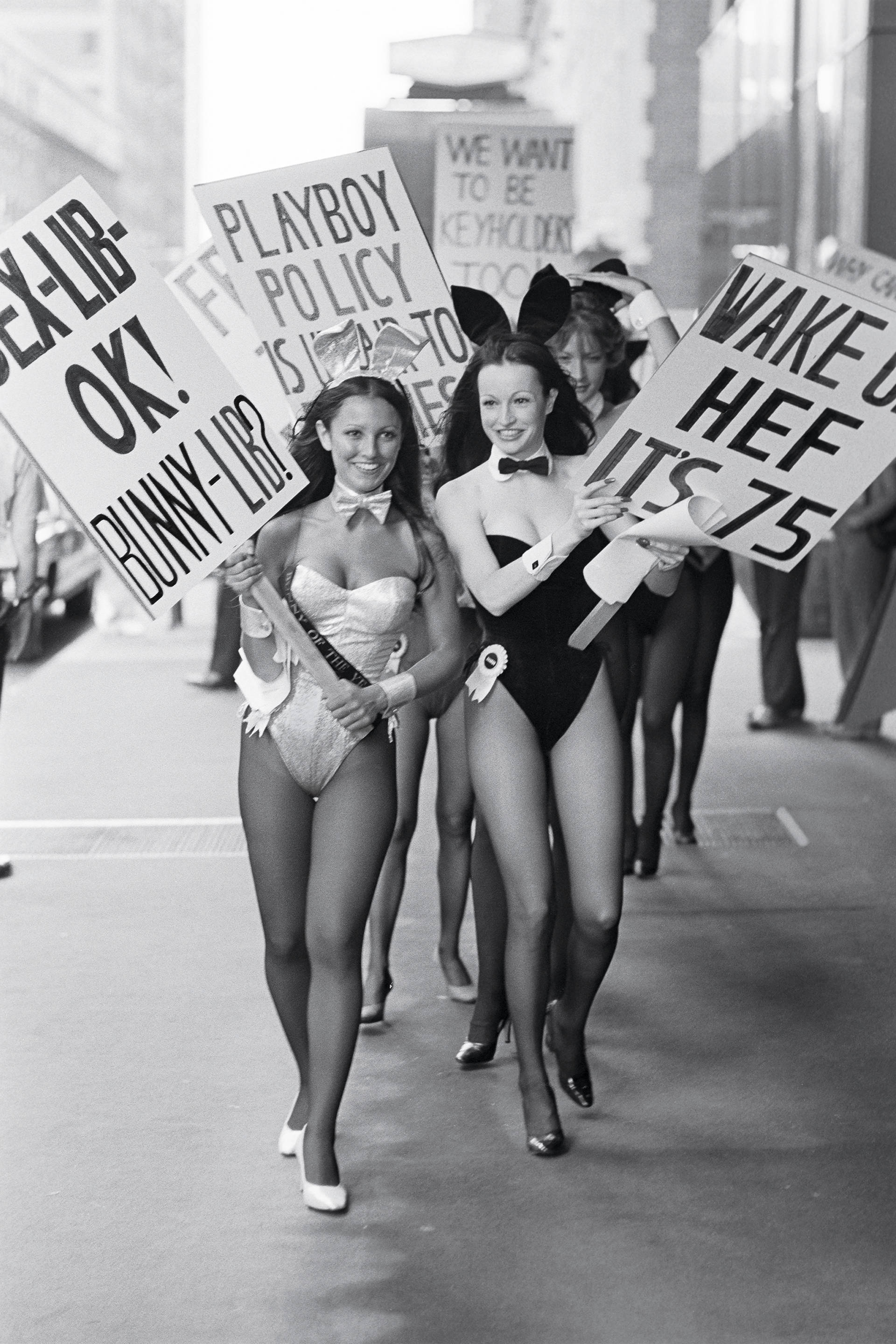 Thus were strict employee regulations set. The Bunnies were to be friendly but were not to fraternize with the customers. They were banned from giving out their phone numbers and from using their last names—and the amount of time they spent with individual patrons was closely monitored.
"You'd be fired if you ever dated a customer," remembers Gwin. "Even if you met someone outside who happened to be a keyholder, you had to let them know. They would make a note of it so they wouldn't think you were dating someone on the sly."
Hefner put his brother, Keith, in charge of recruiting and training the Bunnies. To demonstrate that they were serious, Lownes and Keith Hefner let it be known internally that undercover investigators would visit the clubs to test the Bunnies' integrity. "Playboy hired its own private detectives to come into the club and try to seduce and proposition the Bunnies," Lownes told me when I interviewed him for my book Playboy Swings. "We wanted to spot a problem and correct it if we had to, before anyone else did."
Bunny Lisa Aromi, who worked at the New York club in the 1960s and 1970s, remembers only a single Bunny getting snared in management's trap. "We could always spot the detectives," she says. "For one thing, they were extremely good-looking, which we all thought wasn't very fair." The strict rules were a success: The clubs stayed open without interference from either the real police or the morality police.

---
But by 1975 the culture had changed. Disco was approaching its apex; Studio 54 would open in New York just two years later. Women were taking to the dance floor wearing outfits far more revealing than a Bunny suit. More important, second-wave feminism was gaining strength. The clubs' rules were increasingly seen as old-fashioned.
"Those were the days when women's liberation was really hitting its peak," says Couvall. "A lot of the Bunnies were complaining. They wanted to be able to go into the clubs during their off-hours and enjoy themselves."
"They were protecting us, but we were all adults," says Lyons.
Lownes recognized the problem and came up with a solution—one that would bring the club regulations into the 1970s while grabbing a lot of attention for the company.
"Playboy always liked to get involved in social issues," says Couvall. "So I get a call one day from Vic Lownes to come into the office, and he says, 'What if we staged a strike or a walkout?' We would get good publicity from it, and it would tie into the women's lib movement as well."
The concept had come from management, but Lyons says she and her co-workers were eager for change. And they knew a media event would lead to improvements at the clubs. The Bunnies notified the press about their planned picket line, and, as Couvall says, "the rest is history."
"We have nothing to lose but our tails and ears."
For protesters airing their grievances, the Bunnies were an unusually happy lot. Lyons told the Los Angeles Times, "We're not down on Playboy; we're not down on Hefner. We're all for Playboy."
As the Bunnies gamely played along, the press seemed too charmed by the story to question it.As part of the plan, the Bunny strikers sent a public letter to Hefner. "We love being Playboy Bunnies and most of the time we love you, but there are times when we think you are a Male Chauvinist Rabbit," it began. "While you are, admittedly, the leader of sexual liberation, you have set the cause of Bunny Lib back 10 years. Our private lives should be our own…. We intend to let the outside world know that we are unhappy. We have nothing to lose but our tails and ears."
Hefner, who was at the time working out of Los Angeles, waited a few days before he released a response, stating that he was "distressed because many of the ideas that you proposed are ideas that I have discussed and then allowed to be tabled.… For a long time I have been thinking that some of the rules and regulations we instituted in the early 1960s make no sense in 1975." He continued, "But I agree that you have proved to the world that Bunnies are mature, responsible young ladies fully capable of leading their own private lives." And with that, Hef conceded to all the Bunnies' demands. "We are making Bunny Lib a reality rather than a slogan."
Headline writers had a field day—"Hugh Loses Battle in His Briar Patch"; "Bunnies Hopping Mad at Hef's Rules"; "Their Cotton Tails Are Ruffled"—and Hef's delayed response was a tactic that generated a second wave of press coverage.
Couvall was shocked by the extent of media interest. "I never got so many phone calls in my entire life, from all over the world, from news organizations for interviews about the strike," he says. The story was picked up in newspapers across the country and as far away as Japan and was also widely covered on television. Even the staid New York Times ran a paragraph on the strike, as did Time magazine, accompanied by a large photo of picketing Bunnies.
Of course, one essential fact was lost in the deluge of press coverage. "It was all a promotion to help make the club more contemporary," Hef wrote in his June 1975 scrapbook. Eventually, one journalist caught on that the Bunny walkout was in fact a well-executed publicity stunt. Nearly three weeks afterward, under the headline "Hare-Raising Protest a Fake," Chicago Daily News columnist Mike Royko quoted an unnamed off-duty Bunny who revealed, "The whole thing was staged."
True, the "protest" was not the organic display of displeasure the Bunnies and their bosses would have had their audience believe, but the need for change was authentic. The new rules remained in place until the last of the original clubs closed in 1991. (Today, the clubs are experiencing something of a resurgence, with one in London and another opening soon in New York City.) And the newly equitable work environment was to have a profound effect on at least one Bunny. For Laura Lyons, the freedom to date members was life changing: She met someone at the club and left to get married. The Bunnies, it seems, were more than ready to hop into the future.
From the November/December 2017 Playboy.