When director Rachel Talalay went to San Diego Comic-Con in 1995 to promote her film Tank Girl, based on a British comic about a superpower-less woman who, well, drives a tank, the fest was a fraction of the spectacle it is today. Back then, the event was a more honest celebration of comic books, with far less coopting by studios looking to push their movies and TV shows. That's mostly because movies and TV shows based on comic books were rare. According to Talalay, who now directs for television on shows including The Flash and Supergirl, another crucial difference between Comic-Con of the 1990s and Comic-Con today was how few women filed inside the convention center. "When I took Tank Girl there, I brought in this female audience who had nothing," Talalay says. "The only women in Comic-Con were the booth babes."

Tank Girl ultimately flopped. Talalay blames executives who, she says, pushed her out of the editing process and turned the film into something nonsensical. Two decades later, much has changed in the comics-based entertainment ecosystem, as exemplified by the March 8 release of Captain Marvel—the first film from the Marvel Cinematic Universe to have a female lead. Set in the 1990s, it follows Carol Danvers, an Air Force pilot with special powers who gets embroiled in an intergalactic war. Heading into its release, the film has unprecedented momentum and appeal. Avengers: Infinity War ended with a wallop, and it's clear Danvers and her alter ego will play a substantial role in cleaning up Thanos' cosmic trauma in the fourth Avengers installment, scheduled for May.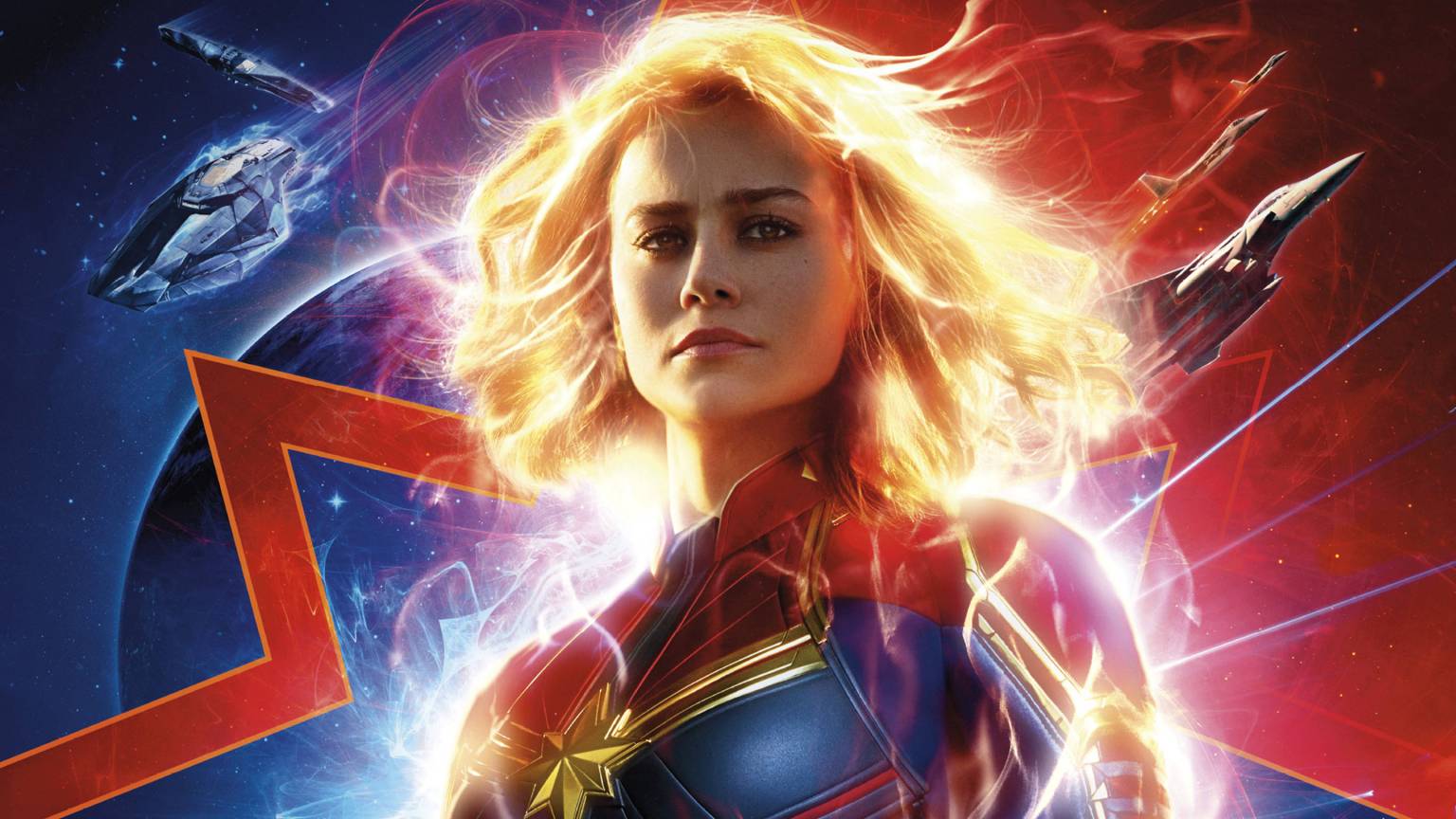 Captain Marvel
also has the opportunity to prolong the hot streak Marvel Studios has achieved in its so-called "phase three," with the critical and commercial successes of
Black Panther, Thor: Ragnarok
and
Spider-Man: Homecoming
. And with the ascendant Brie Larson in the lead role,
Captain Marvel
is the first Marvel Studios film headlined by an Oscar winner. "It's going to be one of the biggest movies of the year," says Paul Dergarabedian, a senior analyst at comScore, a leading media analytics company. "It's no question."
Such confidence in a female-led film is a new phenomenon in Hollywood, especially within Marvel Studios and its corporate parent, Disney, which bought the company in 2009. Over the course of 10 years and 20 Marvel Studios movies, female superheroes have served as supporting players (the
Avengers and Guardians of the Galaxy
series) or shared equal billing in a sequel (
Ant-Man and the Wasp
). DC Films and Warner Bros. haven't done much better in their decades-long partnership. Warner has released seven
live-action films about Batman
, six about Superman and one about them fighting each other. It wasn't until 2017 that the studio finally put out its first stand-alone female superhero movie,
Wonder Woman
.
For comic book enthusiasts, the answer is clearly that for so long, Hollywood didn't know the formula.

Wonder Woman
didn't just collect more than $800 million at the global box office; it positioned the studio—whether intentionally or not—at the forefront of a culture-defining moment, one informed by the 2016 election and, to be more insular, a lack of enthusiasm for
Batman
post–Christopher Nolan. "
Wonder Woman
had a particular resonance among female viewers, and even male viewers who wanted their daughters to be inspired by her character," Dergarabedian says, perhaps referring to the fact that the film inspired women-only viewings across the country, as well as one of the most popular Halloween costumes of 2017.
With
Wonder Woman
, DC Films finally delivered to a movie audience that, nationally, is becoming less male and less white. "We've known for years that fandom has become more inclusive, more diverse and, frankly, more feminine than ever," says Matthew Smith, a professor at Radford University and author of Critical Approaches to Comics. The record-breaking box office tallies of both
Black Panther
and
Wonder Woman
prove Smith's assertion.
The reality that you would market only products that are tailored to an audience of white males is surprising," Smith continues. "There's more money available to you. Why are you not going after that money?"
'Deadpool 2' star Brianna Hildebrand tells Playboy about Negasonic's girlfriend, and her own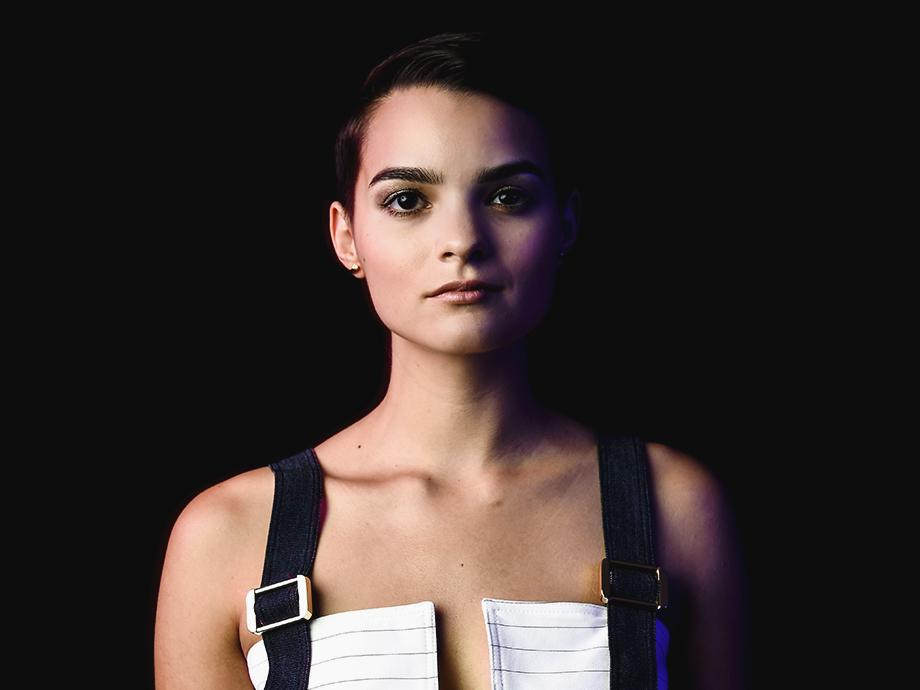 For comic book enthusiasts, the answer is clearly that for so long, Hollywood didn't know the formula. Aside from
Tank Girl, Catwoman
and
Elektra
, both commercial flops, were released within six months of each other between 2004 and 2005. Halle Berry's and Jennifer Garner's films failed for various reasons, including, respectively, divorcing
Catwoman
from the
Batman
universe and creating a
Daredevil
spinoff that no one wanted.
Their poor showings (
Catwoman
made $40 million domestically and
Elektra
$24 million) justified to film executives that they needn't invest in movies about female superheroes, and that line of thinking prevailed for more than a decade.
But Dergarabedian likes to counter that dry-era theory by noting the precedent of commercially successful female-led action movies predating
Wonder Woman
. He cites Sigourney Weaver's portrayal of Ripley in the early
Alien
movies and, more recently, Jennifer Lawrence in
The Hunger Games
franchise, the first film of which established March as a reliable month for launching blockbusters. Following her 2015 performance in
Mad Max: Fury Road
, Charlize Theron starred in
Atomic Blonde
, which completed her evolution into a bankable action heroine after
Aeon Flux
's 2005 failure. Scarlett Johansson carried Luc Besson's sci-fi action flick
Lucy
to almost $500 million worldwide in 2014. And yet, for almost a decade, Johansson's Marvel character remained a supporting player. That will change soon; Marvel green lit a
Black Widow
stand-alone film
last year.
Captain Marvel has a female director (albeit as half of a husband and wife team, Anna Boden and Ryan Fleck) and six of its seven credited screenwriters are women.

When
Black Widow
debuts, it will be the directorial work of Australian filmmaker Cate Shortland. Her hiring is an example of how, in the midst of Time's Up, female inclusiveness is finally registering on both sides of the camera.
Catwoman
and
Elektra
were both directed by men;
Wonder Woman
clearly benefited from the vision of Patty Jenkins, who is directing its sequel,
Wonder Woman 1984
.
Captain Marvel
also has a female director (albeit as half of a husband and wife team, Anna Boden and Ryan Fleck), and six of its seven credited screenwriters are women.
Even with all the goodwill,
Captain Marvel
isn't a sure bet. For one, outside comic book fan circles, the Air Force pilot is a largely unknown figure—as is an earlier incarnation, Ms. Marvel—even though she has been around in various forms since the 1970s. But optimists would argue that this lack of familiarity could work to the film's advantage. After all, does anyone need to see Bruce Wayne's parents die yet again?
Captain Marvel
might make you actually give a damn about the Kree or the fact that the hero glows in the trailers like she's
tripping on ayahuasca
. It also might make you wonder what took so long.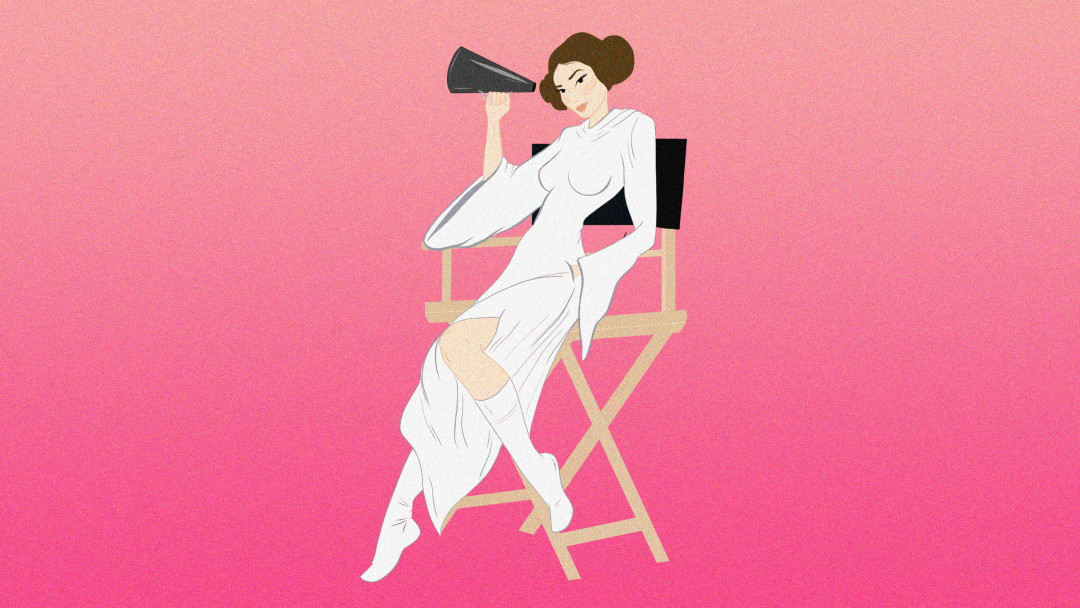 With 'Star Wars: The Last Jedi,' Playboy looks at why the franchise hasn't hired a woman to direct