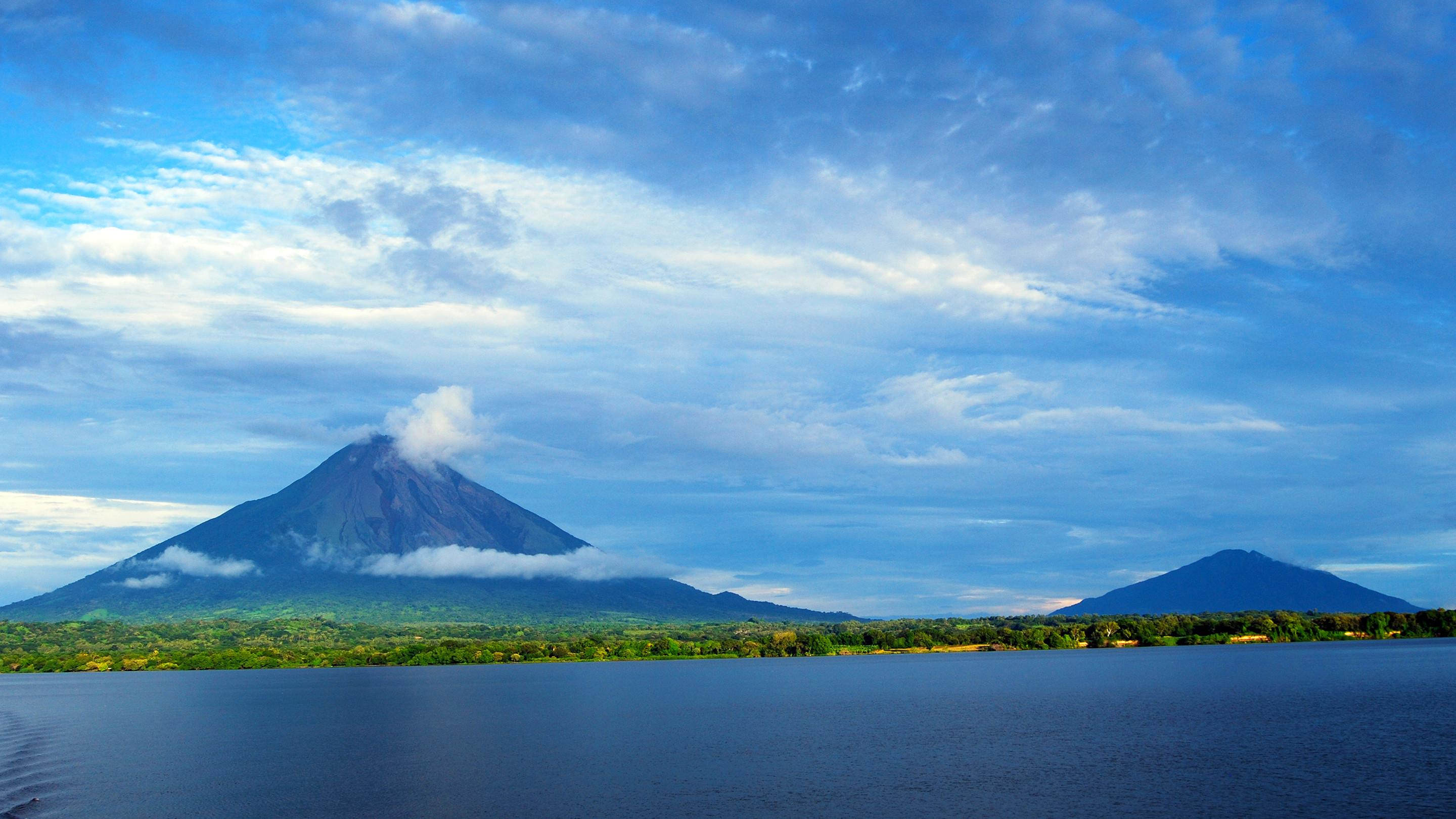 The Gentleman's Guide to Exploring Nicaragua
Written by Brent Crane

Published on

February 22, 2018
Like Vietnam or Bosnia, Iraq or Rwanda or Colombia, Nicaragua is one of those places that many Americans only understand through the lens of war. We saw it in print and on television. We heard about it in grim tones from the Oval Office. We had some understanding of its conflicts but knew little about its people. Today, Nicaragua is one of those places that, in the American mind, carries an association with violence and disorder.
So it is a strange thing to go and discover, for instance, that Nicaragua is not only safe for travelers but among the safest in Central America (safer than the US, according to the 2017 Global Peace Index
rankings
); that it is stunningly beautiful, the whole country, and uniquely surreal: blue-skied, volcanic, rich in rainforest and biodiversity, with an abundance of rivers, lakes and two heavenly coastlines.

Nicaragua seemed to satisfy all of my cravings for foreign travel. I found physical adventure in jungle hiking, monkey spying and river romping. I was enamored by the landscapes and the bright-walled colonial towns. I hadn't known anything about Nicaragua before I arrived, but once I was there, I wanted to know everything.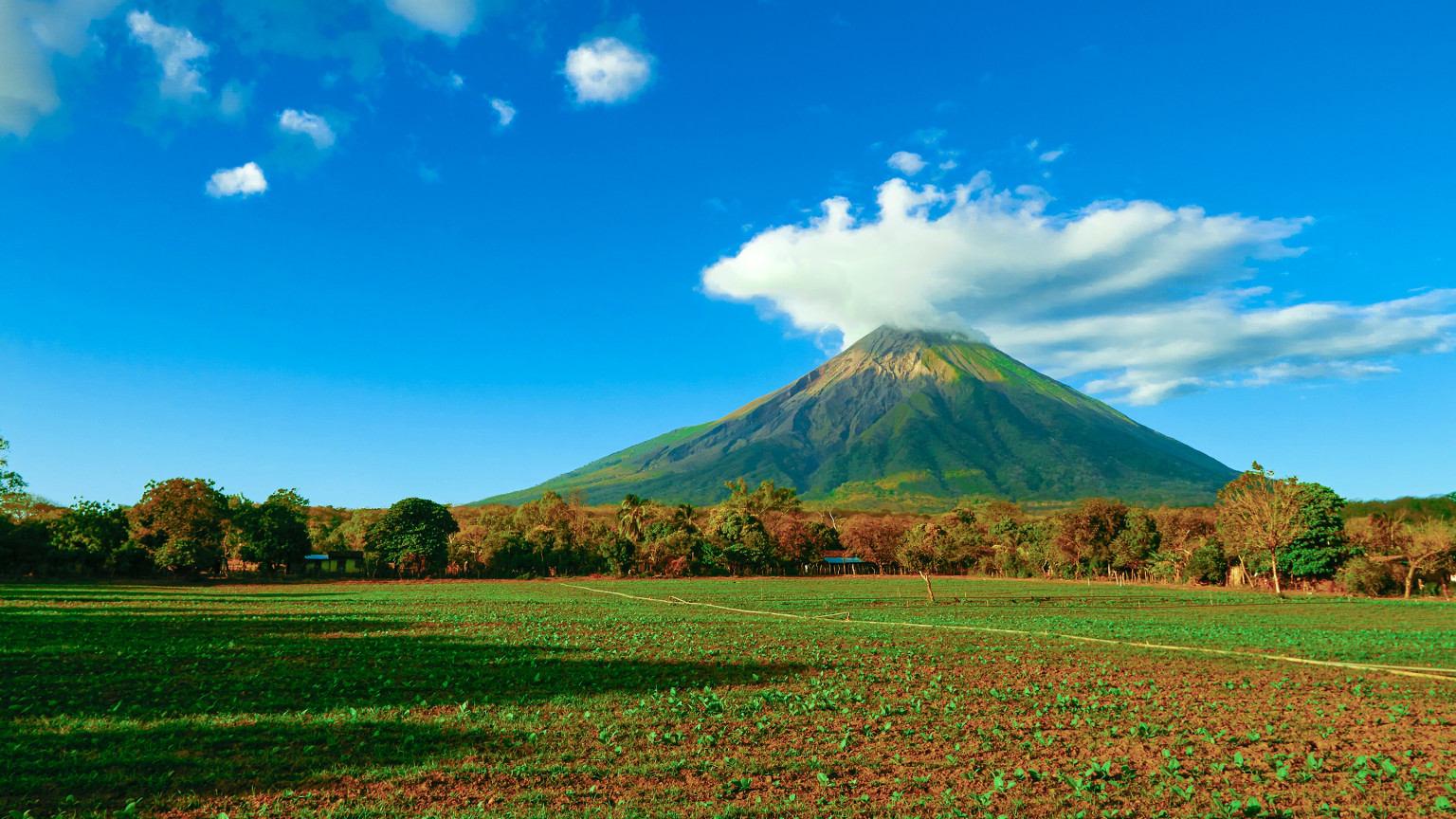 For more than one reason, now is the right time to go. The current administration has invested heavily in recent years in new roads and other infrastructural luxuries. Travel there has never been easier. Moreover, Costa Rica, which has long been the region's prime ecotourism destination, is becoming expensive and overrun with Americans. Nicaragua has all of the same offerings but at a fraction of the price, and with exponentially fewer visitors. And, man, are they ready to show off.
"We have a diamond but don't know how to market it," my guide Joel Rodriguez lamented to me one morning in Managua, the lakeside capital. It was true. Hardly anyone in the States ever thinks to visit this country, with our memories of its civil war. But a diamond is a diamond, I assured him. If properly displayed, there would be plenty of buyers.

The North
Nicaragua is only about the size of Oklahoma but packs lots of country into its frame. Up north are mountains, green, cool and full of agriculture–peanuts, sugarcane, cacao. Matagalpa, a sleepy city two-and-a-half hours by car from Managua, is the hub of Nicaraguan coffee production, some of the best shade-grown joe on earth. You can see the industry humming along from the highway leading into town. But the best place is a bit off the main path, an hour or so deeper into the mountains, called Selva Negra . Built by a German entrepreneur in the 19th century, today it is run by a jovial Nicaraguan couple of German descent. Their property includes a restaurant that sits on a large duck pond surrounded by jungle thick with monkeys, and little brown chalets for lodging. In January, when I was there, migrant workers flowed in to pick ripe coffee cherries—the fruit that contains the coffee bean—in big singing groups up and down the bushy hills. Tours of the farm, which brush up against them, end in a coffee tasting. There, you learn that a coffee sommelier is no less impressive than one who specializes in wine.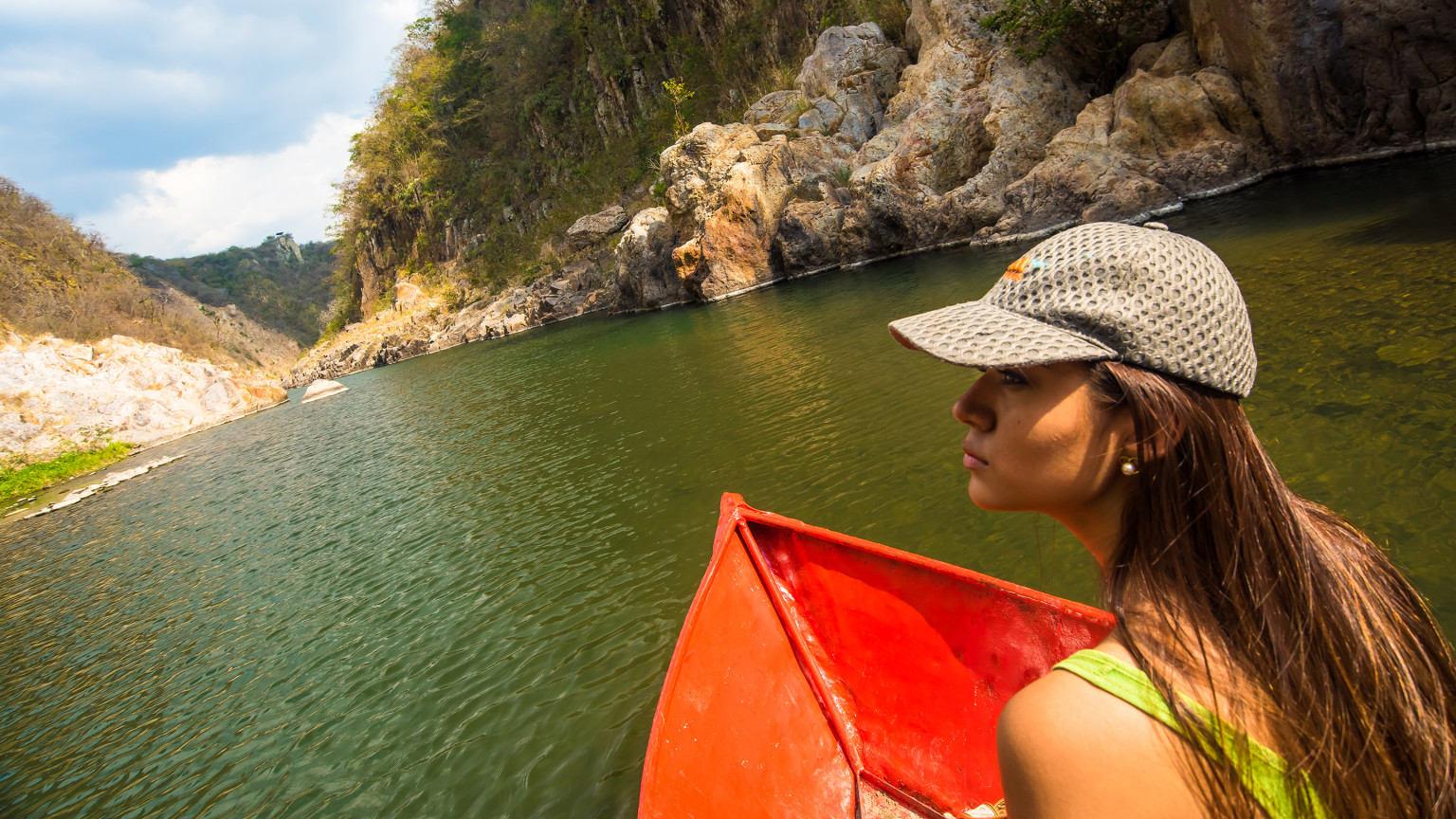 Three hours away is Somoto Canyon, a Nicaraguan experience not to be missed. The 524-foot-deep gorge carries the Coco (a.k.a. Wangki) river through 1.8 miles of slate. Tourists have only been visiting the canyon since 2006, when the government designated it a protected area, which was a great boon for the local community.
Somoto Canyon Tours
, the only outfitter there, runs daily tours through the canyon with guides from the nearby village. Traversing the canyon is more than a hike. Instead, with the aid of a life jacket, you swim and float your way through. The river stays shallow and slow-going most of the year. Along the way, your guide takes you to cliff-jumping sites. Pick your poison: ten, 20, 60 feet—. All in all, it is an experience locals would call
salvaje
—wild.
To return to civilization, head to Leon, a colonial city and Nicaragua's intellectual hub, full of cafes, hip drinking parlors and the National Autonomous University of Nicaragua. If you've grown tired of Nicaraguan cuisine, have a slow, boisterous meal at Imbir Restaurant, apparently the only Polish-Sri Lankan restaurant in the world, and a delicious one at that, with regular live music. The newly opened
Hotel La Recoleccion
, a commanding colonial building of 50 rooms, a restaurant and bar with a modern interior makeover, is the place to post up at night. Make sure to book on the third floor for views that are highly Instagrammable.
The South
An exploration of the south should begin in Granada. Established circa 1524, it is the New World's first colonial outpost, and still perfect for touring in a horse and buggy, plenty of which prowl the streets. The picturesque town's beauty rivals that of Leon. (Managua, in fact, was crowned capital as a compromise to the two, which both wanted the designation for themselves.) The town sits on the edge of the massive Lake Nicaragua—officially known as Cocibolca, which is populated, in some areas, by a small population of freshwater bull sharks—and its magnificent Las Isletas, an archipelago of 365 tiny green isles formed by a 20,000 year-old eruption of Mombacho, the volcano overlooking the town. The Jicaro Island Lodge, a private island resort and Nicaragua's only holder of National Geographic's prestigious Unique Lodges of the World title, serves as an excellent homebase. The property is small but unbelievably relaxing, with a little pool, dense verdant fauna, docks and fantastic food, everywhere with a view of the lake. A guided kayak tour, best taken around sunset, rewards with views of colorful birds, howler monkeys and fisherwomen on the water.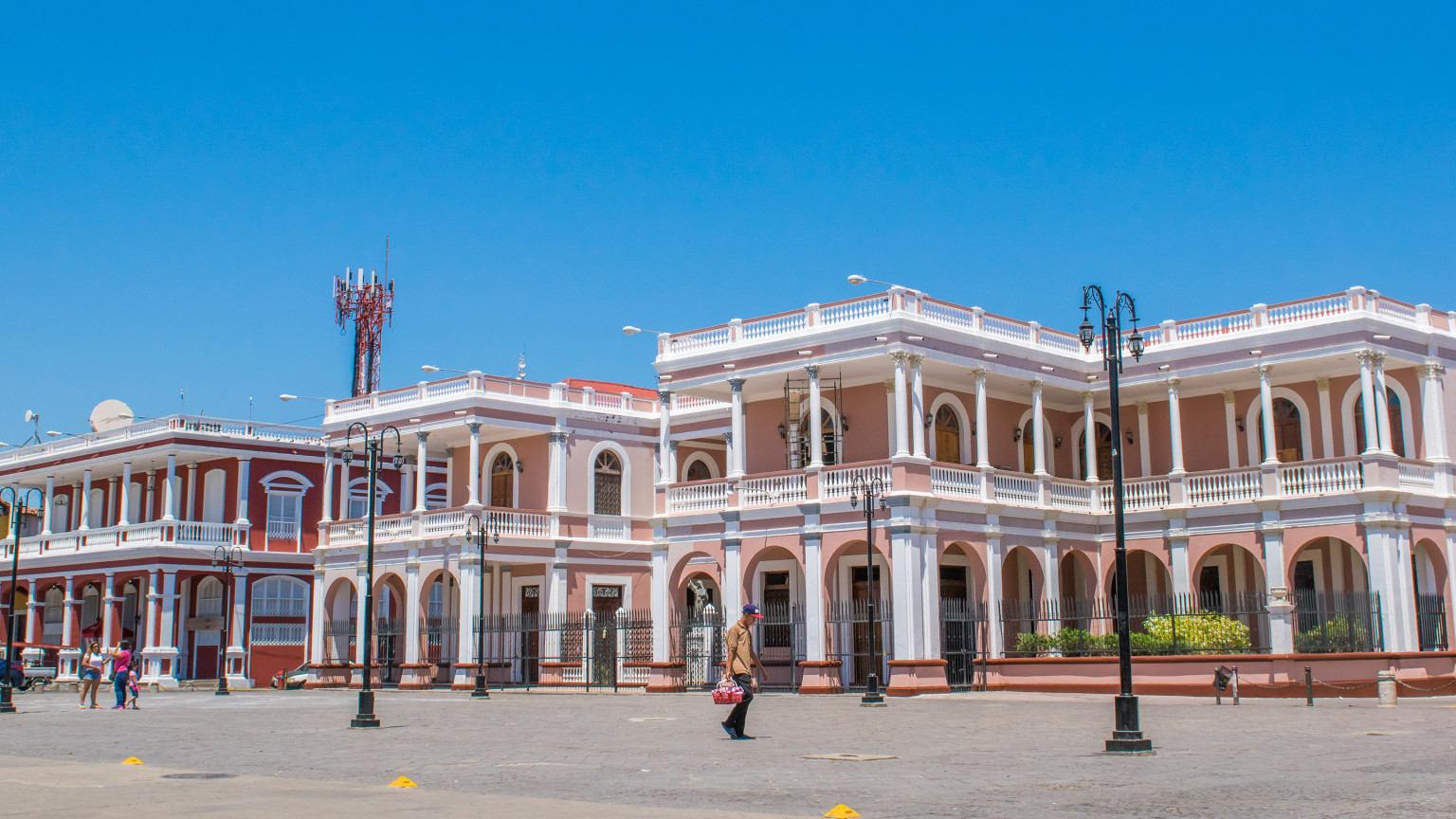 After recovering there, try hiking around the top of Mombacho to view the lake as the birds do.
Cafe Las Flores
, affiliated with the Rainforest Alliance, offers zipline tours above a coffee plantation. When I was there, Jeff Corwin, the American television biologist, was shooting his final episode of the latest season of
Ocean Treks.
For lodgings, check out the very hip but quick-to-fill
Tribal
boutique hotel. If they are fully booked, the refurbished colonial home
Patio Del Malinche
does just as well, too. And the bar makes a stupendous
macua
, fresh passion fruit juice with Nicaraguan rum.
From Granada, it would be silly to not visit Ometepe, a figure-eight-shaped island in the middle of Lake Nicaragua with a volcano on either side. It is rural and slow-moving: more people on horseback than in cars, noisy only with birdsong, gales and howler monkeys. Ferries, which depart regularly from the nearby town of Rivas, take an hour or so. The hiking routes are many—the one to
San Ramon
waterfall on Maderas volcano is gorgeous—) but paddling a canoe along the river that connects the two volcanoes provides a unique vantage.
Villa Paraiso
, right on Santo Domingo beach, is the place to stay.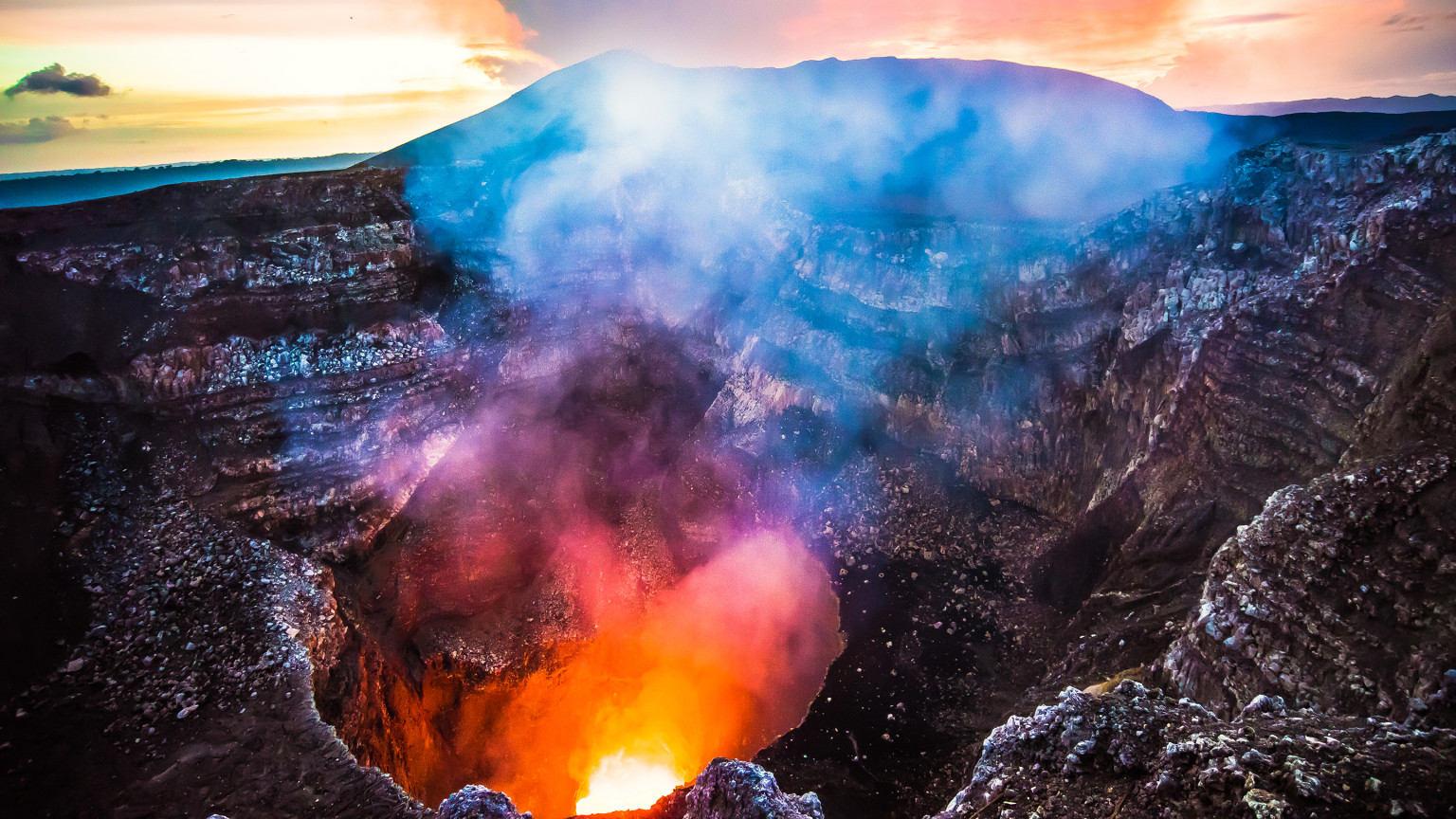 On your drive back to Managua, make a stop in the evening at Masaya Volcano National Park, where you can take a car up to the top and peer down into the crater, feeling like Frodo overlooking flowing lava. You'll be coughing from the noxious gases, but it is well worth it—this is one of the few places in the world where you can look into the fiery eye of an active volcano. Back in the capital, stay at the quaint but comfortable
Los Robles Hotel
. It's a good place to reflect on your trip. Keep in mind, there is so much more to see.
---