At the start of 2019, thrift stores across the United States experienced the "Marie Kondo effect." After watching the Netflix series Tidying Up With Marie Kondo, Americans cleaned out their closets en masse and then donated any possessions that didn't "spark joy."


This minimal living craze is far from new and Kondo's way is far from the only way. For almost a decade, micro-living has been marketed as a solution to a myriad of problems—the housing crisis, resource depletion and general malaise. In his 2011 TED talk "Less Stuff, More Happiness," micro-living evangelist and eco-entrepreneur, Graham Hill proclaimed, "We've got to cut the extraneous out of our lives and we've got to learn how to stem the inflow." Later in his lecture, he articulated his philosophy more succinctly: "Small is sexy!" Fast-forward seven years, and Hill is cashing in on his self-help gospel with a swanky, 350-square foot SoHo apartment, selling for $675,000.
In cities across the country, micro-unit complexes have popped up as the new, ultra-modern living experience for affluent millennials. Manhattan's Carmel Place, for example, comes with customized furnishings and amenities like bike-storage, a gym and communal spaces. The development's "micro-studios" list for around $2,775 per month and range from 260 to 360 square feet. Meanwhile, social media feeds are filling up with micro-living content—tiny house Instagram accounts, van life "vlogs", capsule wardrobe guides and decluttering tutorials. While this widespread fascination shows no signs of stopping, the question remains: is living with less stuff a valid remedy for contemporary issues?
Hill says that the "basic premise" of his design firm,
LifeEdited
, is applying "design, technology, and a little behavior change" to "create smaller, smarter lives that are going to have a drastically reduced environmental footprint." LifeEdited offers various products, tips, and real estate properties: two micro-apartments and one house in Maui. According to the eco-entrepreneur, there's a disconnect between Americans' amount of stuff and their emotional well-being. He claims that since the 1950s, Americans have 300 percent more space and still, they aren't anymore satisfied.
I find myself being more appreciative not only to my belongings, but to those in my life that I love.

A 2016 study published by the Journal of Industrial Ecology found that consumerist habits have contributed to a majority of global greenhouse emissions. And in terms of happiness, the United States does rank well below other industrialized countries. But it's unclear whether the eco-entrepreneur's musings and chic gadgets are a legitimate cure. When Playboy asked him for scientific evidence that a minimal lifestyle can lead to happiness, he deflected by saying that it all comes down to his own intuition. He cited the popularity of his TED talk (over 4.5 million views) and 2013
New York Times
opinion piece as proof that there's a general desire for minimal living and then reiterated. "I don't know about specific studies. I would say that people clearly want this and it just makes sense."
Instead of being a viable public policy solution, micro-living can be best understood as a phenomenon that's amplified by the internet. There are several social media influencers who have accrued fame by living small. Whitney Leigh Morris discovered an internet niche through documenting her life in a tiny cottage in Venice, California (the ultimate Mecca for wellness influencers). Despite being less than 400 square feet, the 1920s craftsman-style cottage houses her husband Adam, toddler West and two beagles. In well-lit photos, she sells the idea to her 136,000 followers—and her organizational consulting clients—that you can do all your typical family activities with a lot less space. (And quite often, those photos are peppered with brand endorsements.) Morris says that for her, minimal living not only
has environmental benefits
but can also alleviate anxiety by freeing up the time she used to spend cleaning. Her philosophy boils down to "reducing the things you have to deal with" while simultaneously "honing your focus in on the things you need to—or love to—take care of."
Of course, it's brush off micro-living as just another fad, but the values of "living small" have helped a devoted following: Eloisa, a Venice-based actress and founder of dog-bed company The Wolf Nest, reached out to Morris for advice after becoming a mother. She says that before embracing a minimal lifestyle, she was "overwhelmed with all of the clutter" and had trouble juggling her roles as mother and businesswoman. With her downsizing tips and guidance, Morris reinvented Ribeiro's life. The actress claims she now has more time to be emotionally present.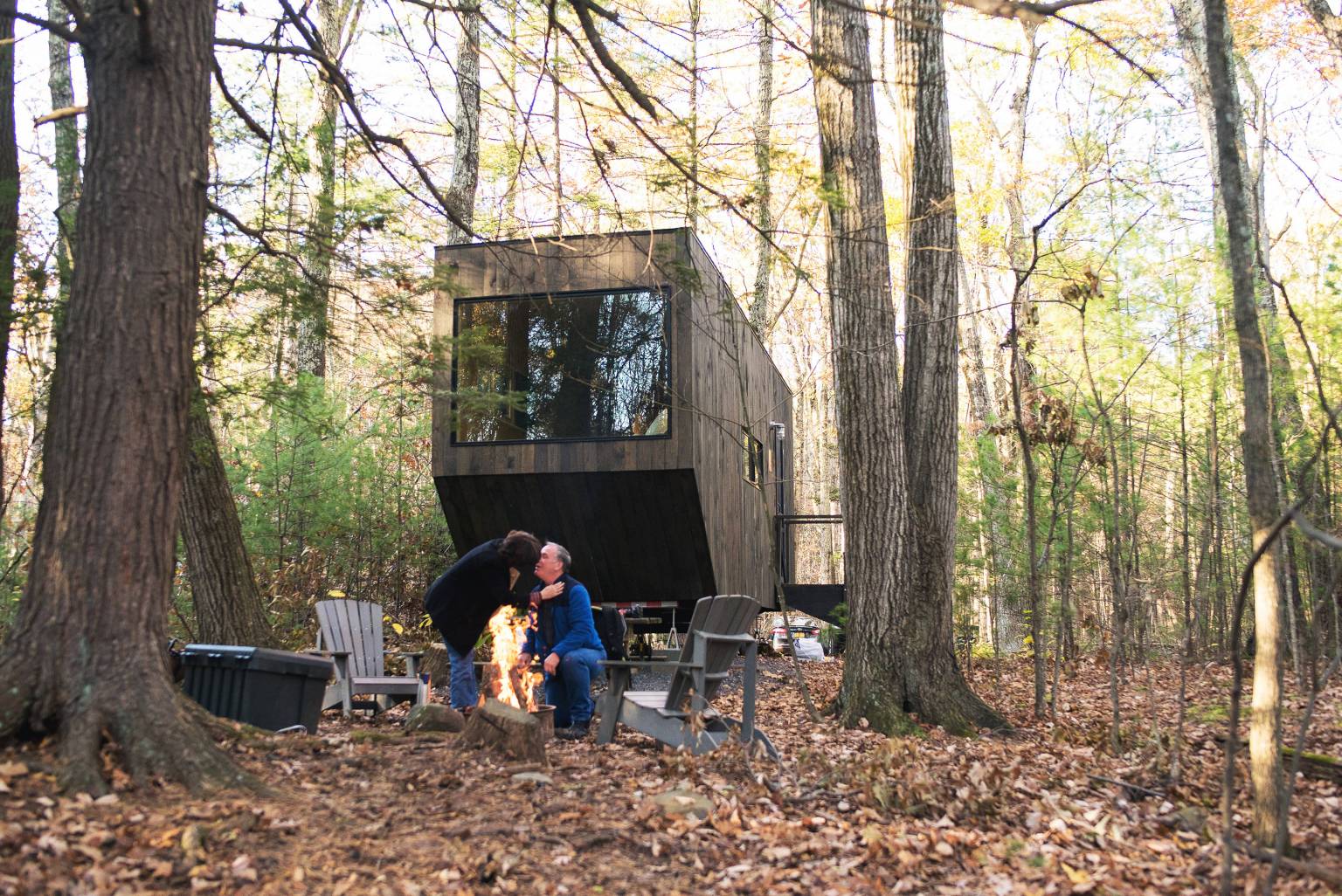 In a similar vein, Shaun, a senior creative for an ad agency in Berlin, Germany, claims that decluttering has profoundly changed his outlook. At first, he was skeptical of Kondo's notorious KonMari method. After applying her regimen of downsizing and reorganizing, however, he gained some much needed clarity and claims to have become more "spiritual." He explains, "I find myself being more appreciative not only to my belongings, but to those in my life that I love." Even if this all sounds pseudo religious, these revelations are very possibly backed by science. Researchers are starting to link clutter with heightened levels of the stress hormone cortisol. There's even a documented correlation between clutter and feelings of dissatisfaction. Getting rid of extraneous belongings may very well lead to a drop in overall stress.
Both Eloisa and Shaun's forays into minimal living are pretty mundane when compared to what Hill and real estate developers are proposing. There's a problem in how micro-units, the most zealous form of small living, are being marketed as pragmatic and utilitarian to a larger audience. In a 2018 white paper, the Central City Association of Los Angeles (CCA) endorsed the development of more properties that span from 150 to 350 square feet. According to the Downtown L.A. business group, "micro-units are great for residents and cities, and also for developers." The research alleges that constructing more of these properties could help mitigate Downtown L.A.'s housing crisis, reduce environmental output, and encourage public transportation. All of this marketing overestimates people's ability to readjust. CCA claims that these micro-units are great for "singles who prefer to live alone" and "individuals who spend most of their time outside their homes." But there's a difference between solitude and micro-living. Although Hill acknowledged that his lifestyle isn't for everyone, the lines become blurry when he uses terms like "behavior change."
Some experts, like Susan Saegert remain wary. The professor of environmental
psychology
at City University of New York describes the tiny house movement as "quixotic" and doubts that this type of living situation is appealing for a good chunk of the population. Since it's a relatively short period in someone's life in which they can feasibly live in micro-units, she urges people to consider what happens when their households grow and they may want more space. The environmental psychologist warns that on the "community level," the popularity of micro-units may balloon the cost per square-foot and subsequently exacerbate the housing crisis.
Get rid of all things (and people) that don't spark pleasure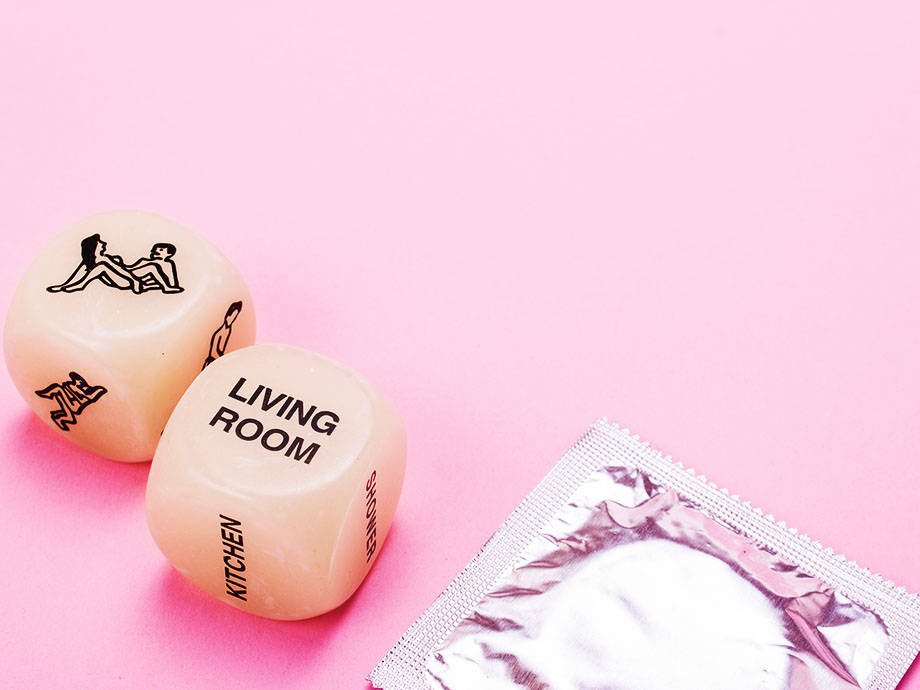 Lindsay Graham, a Research Specialist at University of California Berkeley's Center for the Built Environment, stresses that the psychological impact of these spaces depends on the individual. Although someone who has internalized the values of micro-living may find these apartments to be "rewarding," there should be a broader acknowledgement that this isn't "the space for everybody." She urges developers to get more professional psychological input on projects and embrace a design that "understands human nature and emotion." In regards to decluttering, Graham says that the movement is reductive in assuming that people's problems could simply boil down to their stuff and surroundings. She states, "At the end of the day, the one thing you're always in is yourself… if you don't address yourself, it's not going be fruitful."
Whether or not the micro-living movement can make a substantial impact on our environment, cities and our well-being remains to be seen. Ultimately, this lifestyle might work best in incremental doses.
Getaway
, a travel startup, offers tiny cabins for stressed out cosmopolitans looking to unwind, unplug, and experience a taste of micro-living. With cabins located across the East Coast, they are planning on expanding to the forested outskirts of Los Angeles. This company isn't the first of its kind. Kat Huang, a downtown Manhattan-based travel and wellness influencer, visited a
Tiny House Resort
in upstate New York for a couple of times last year. Huang said that though she couldn't see herself living there for more than a month, she began "minimizing" once she returned to Manhattan. Huang's apartment is small anyway, and so staying in a tiny cabin made her reassess whether she needed that many belongings in general.
"Since then, I have been conscious of all my purchases and what I'm bringing back home," Huang tells
Playboy
. It's easy for righteous ideals to become flattened into a compelling aesthetic. Perhaps when we acknowledge that micro-living is escapist but not totally aspirational, the movement's values will actually go viral.